Talent alone cannot be expected to get an artist past every jam. For an artist to go places, they'll need an ally who can get them where they need to be.

The Arts and Business Council of Greater Nashville (ABC Nashville) can be just such an ally for Middle Tennessee creators. Per their website, "The Arts and Business Council is a 501(c)(3) organization that leverages and unites the unique resources of the arts and business communities to create a thriving, sustainable creative culture in Nashville." This mission statement from ABC Nashville is realized for area artists by facilitating partnerships between commercial and creative entities, as well as the provision of education, professional development services, and artistic opportunities to its members.
Executive Director of ABC Nashville Jill McMillan Palm is no stranger to the confluence of business and the arts. Jill took over her current position in 2017 after relocating to Nashville from Boston, where she served as a corporate relations manager at the Institute of Contemporary Art in Boston. Without doubt, she has made a splash in Tennessee as is evidenced by her status as a finalist for the Nashville Area Chamber of Commerce and the YP Nashville 2020 Nashville Emerging Leader Award.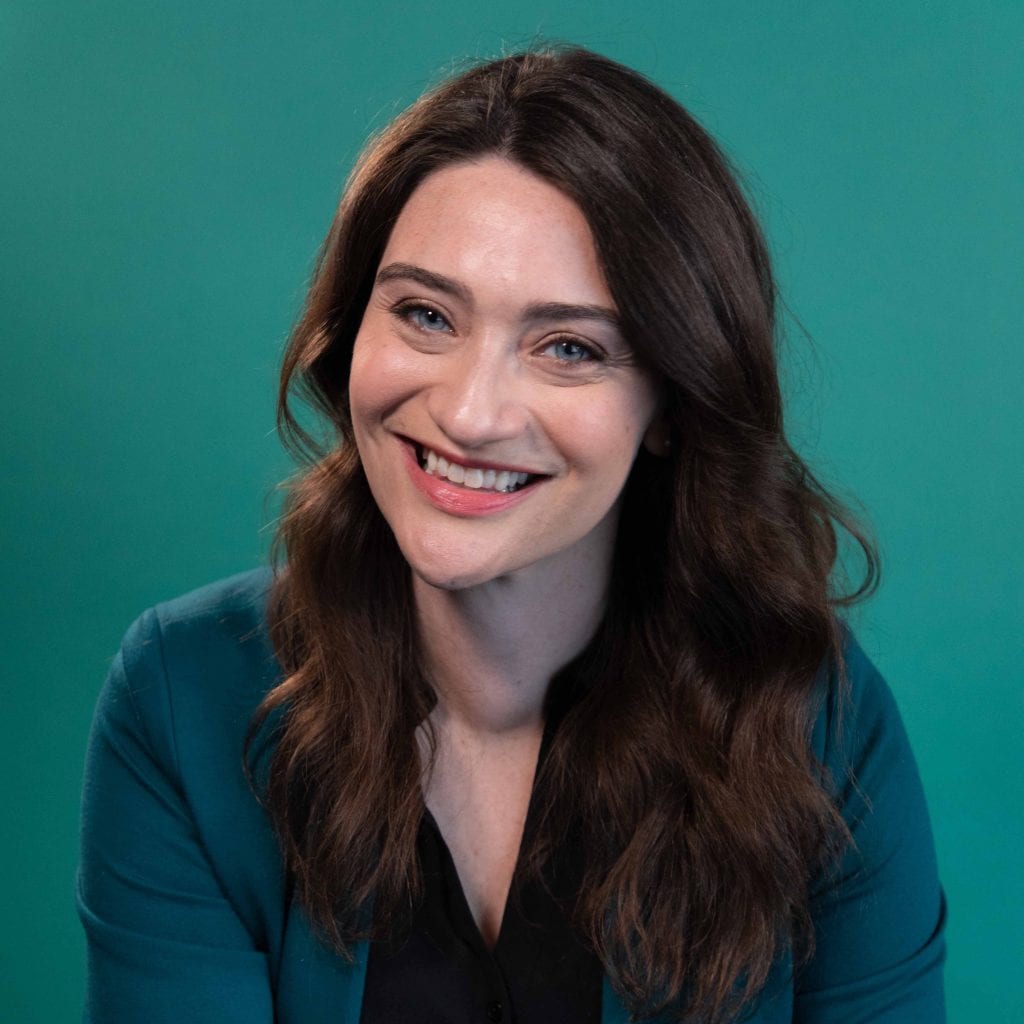 Jill explains that she and her husband selected Nashville as their new home after researching cities with a "strong creative culture." Jill says of her and her husband's decision to move to Music City, "It really was a no-brainer, once we started looking at what Nashville had to offer."
For Jill, the appeal of moving to "The Athens of the South" was motivated by more than just the sterling reputation of Nashville's artistic community. It meant a chance to serve those painters, photographers, musicians, poets, and other makers of art—if she were going to do her job right. Jill's focus would center on decoding the vexations of a creative hub and trying to assist as many makers of art as possible. And with each sub-community of artists facing its own tough rows to hoe, she knew that she would have to reach out to those living here.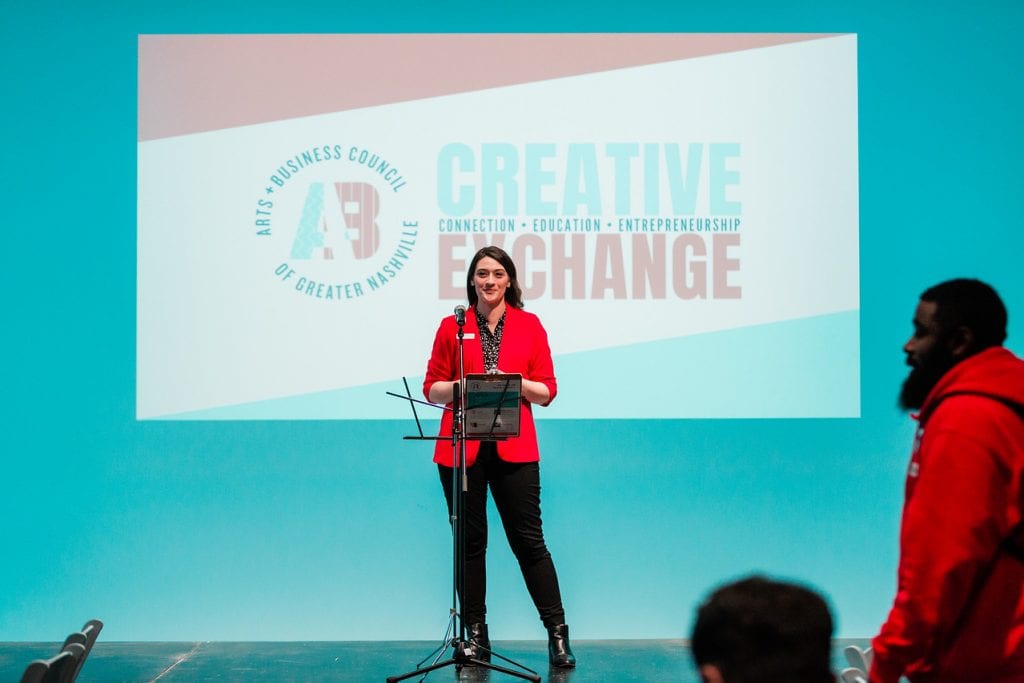 Staying true to that first item years later, Jill remains active in networking events where she can meet members of the Nashville arts scene. She explains, "My biggest priority then and my biggest priority now has always been building relationships with those we serve, those we can serve, and those that might be interested in helping us serve others."
ABC Nashville likes to broker professional relationships between the artists and the city. Because it facilitates discussions at the crossroads of art, entrepreneurship, social effects of art, and legal compliance, the organization invites people out of their creative spaces and into the marketplace of ideas.
Jill says, "The Arts & Business Council is the hub for building more sustainable arts, businesses, and creative enterprises, making Nashville a great place to create and enjoy art. If there's a program or service we don't have to help an artist solve a problem an artist is struggling with, or they need to be connected with 'X' resource, we are able to help them find that."
There are many areas in which artists might need help after a project is created. But Jill points out that artists should also try to work with one another so as to help their neighboring creator, including working together to produce projects they couldn't make alone. These cross-sector collaborations between artists or between artists and other entities are the catalysts for growth in the ABC Nashville ecosystem.
Sharing that there's a need for artists to consider their surroundings, Jill says, "I think it's very easy as an artist, particularly in certain genres when you're working alone, to get stuck in those silos where you're creating a solitary work, and you're in your studio. You don't make the time to get out, or don't know how to go out and network, or have the opportunity to, or know the resources to go out and do that."
"How does this poet work with this musician, work with this visual artist? How does this dance company work with this theater company to leverage the [resource] of space that one of them may have?" she asks. "[We're about] figuring out how we can get all of these artists that are creating such great work on the same page so that we can move the tide of support and advocacy for the… arts and culture sector as a whole—both in the city and in the region."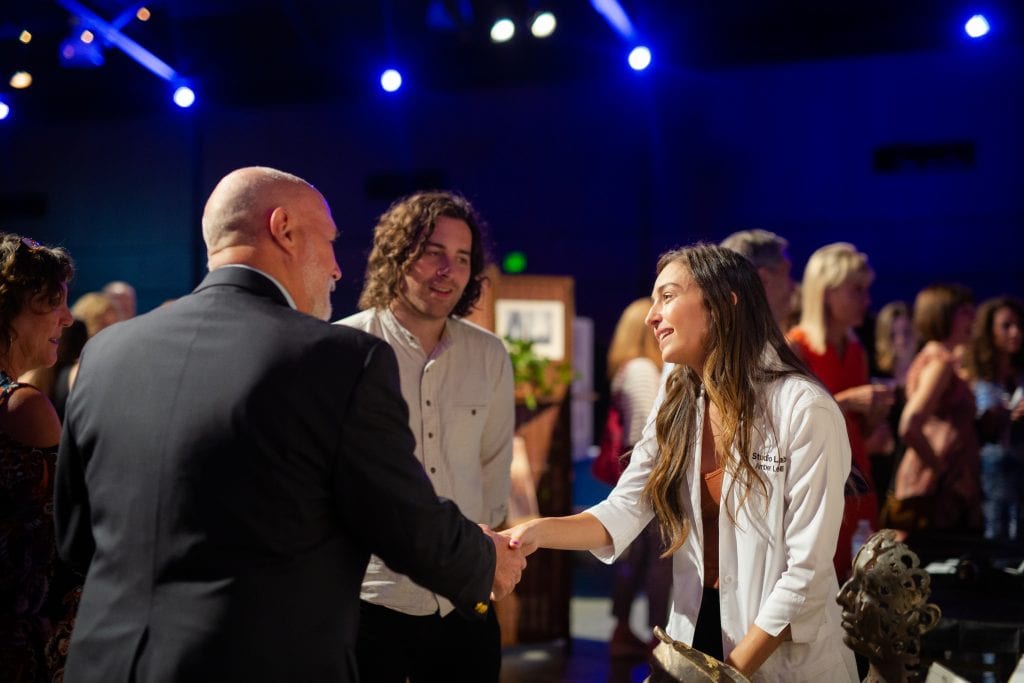 Even if an artist were only interested in maintaining their creative control, Jill tells Launch Engine readers that a life of solitude puts artists at a disadvantage. "As an artist, many times, you're reacting to something else. And if you're not about reacting with people, learning new things, experiencing new experiences, your well is going to run dry perhaps of things to react to, or to comment on, or to create your art about."
Whatever metric an artist may use to define success—be it with a globally recognized aesthetic or making just enough money to pay the bills—Jill says that paths to success are hidden within that artist's network, and ABC Nashville can provide those resources.
It may require a perspective shift, though. As an outfit to connect and educate, ABC Nashville puts a lot of the problems artists face in the context of business. Jill shares that just like many people outside of the arts and culture sector, artists may not have the same value propositions as everyday entrepreneurs. She recognizes that there is another perception creators have, but Jill says that being an artist is very much like running a business. Because of this, the entrepreneurial lens of looking at an artist's problems is necessary.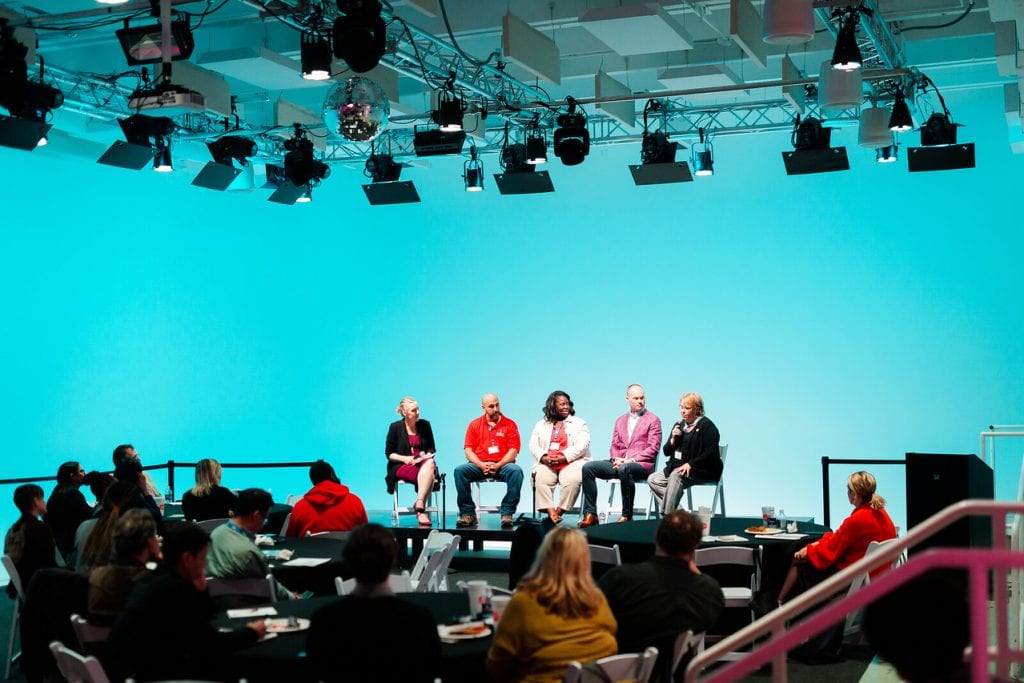 "One of the things that we talk about a lot with the artists we work with is just getting back to general business principles and treating your art as a business," Jill says. "A lot of artists shy away from that because they want to make art for art's sake. And they have a message. They want to believe that people will find their work organically and be so moved by it that, all of a sudden, that flame… will just ignite on its own. And it does happen sometimes… But nine times out of ten, if an artist has a really good understanding of basic business principles – [they] can wrap their head around budgeting, and their customer profile, and how to market effectively to their ideal customer, that makes that journey to success, or whatever level they aspire to, just a bit easier if they're able to use the strategies that are used in other businesses to scale in the same way."
Supporting the needs of the "holistic entrepreneur-artist creative lifecycle," ABC Nashville's assistance runs the gamut of problems encountered by creative-types. On the legal side of things, the flagship program for ABC Nashville is the Volunteer Lawyers and Professionals For the Arts (VLPA) that has been with the organization since its founding in 2006. On average, VLPA handles about 420 cases a year, with 30 percent of the cases being focused on music, 30 percent on visual art, and the rest covering cases regarding theater, dance, culinary art, fashion, or other creative outlets. Prior to the pandemic, most of the cases were around intellectual property protection.
Jill says, "Particularly in Nashville, there are issues with public murals, public art. How do you secure the rights for those if you're filming something in front of those murals? Or if you're the artist, how do you protect your work when people are taking pictures in front of it, or what have you? You don't want it to show up in a commercial for [a product] that you don't necessarily agree with."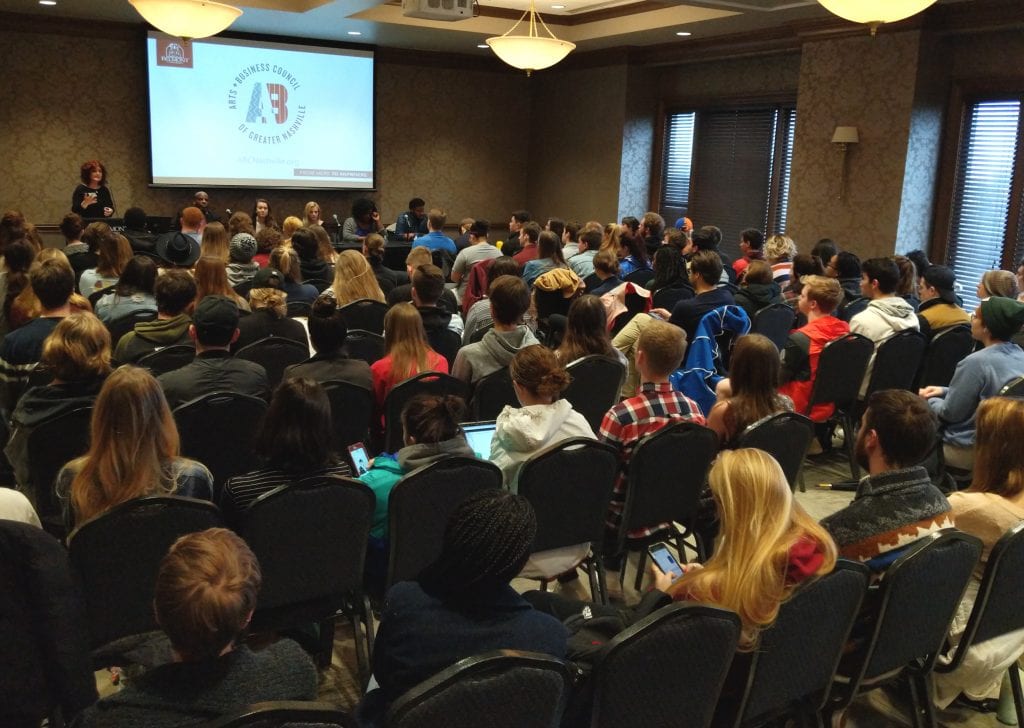 Following the pandemic, VLPA shifted to handle cases surrounding labor and unemployment. This included navigating the CARES Act, the Federal Unemployment Protection Program, Emergency Injury Disaster Loans, and Pandemic Unemployment Assistance, as well as state-level unemployment assistance. They're also helping to draft contacts for freelance workers and liability contracts as people are trying to hold events while dealing with the coronavirus. Jill says that VLPA has also handled several contract requests to create nonprofits, as nonprofit formation is one of the services ABC Nashville provides. Those who are thinking about becoming a nonprofit, or are waiting on their paperwork to be processed, may incubate their project under ABC Nashville's 501(c)(3) status through the Fiscal Sponsorship program.
ABC Nashville has also provided financial resources. The Greater Nashville Artist Relief Fund offers emergency financial resources "made available with an allocation from the Arts and Business Council's operating account, plus the founding support of Ingram Charities, Concord, NCA Alarms, WC Dillon, and Go West Creative." Announced in mid-April, the fund also had contributions from generous individuals. The Greater Nashville Artist Relief Fund raised about $46,000, with up to $500 in quick-relief grants provided to 85 applicants so far. Jill shares that between the need seen for pandemic and tornado relief, ABC Nashville plans for the fund to live on well after COVID-19.
Education is perhaps the most valuable service provided by the organization, as giving its members the means to do well means not having to wait for other types of help. To this end, ABC Nashville has joined forces with the Tennessee Arts Commission for a miniseries of monthly educational webinars and accompanying resource materials designed to assist arts administrators, teaching artists, and individuals navigate the COVID-19 pandemic now, prepare for the next normal of tomorrow, and build infrastructure to safeguard against its long-term effects.
Based on the lessons learned from their March and April webinars to educate people about the CARES Act, Jill saw that there was a need for taking ABC Nashville's content online. ABC Nashville has made it a priority to coordinate with arts councils in cities like Memphis, Knoxville, and Chattanooga to share knowledge across those respective arts communities as well. Playing on the notion of artist resilience, the first event in the six-event series is Persist & Prosper: How to Take Your Programs Virtual is scheduled for September 3.
Jill says that she's excited about the webinar series as its content is timely, and it can acclimate attendees to the potential of a "new normal" for the future while helping them. Jill says, "It's looking at the challenges of 'now.' How do we safeguard against something like a major pandemic in the future? And then, How do you persist after you think you've tackled those challenges?"

For further information about ABC Nashville, including events, membership details, and getting added to the organization's newsletter, be sure to visit their website and social media.