Entrepreneurs don't always have to architect some special business concept. Wealth can be built by entrepreneurs serving an expanding business, helping it to thrive overall through their individual contribution.
This is the case for Tara Mitchner, owner of the downtown Nashville location for Kwench Juice Café (Kwench). A Boston-based franchise whose website lists 12 current locations and 14 forthcoming locations in different states, Kwench's Nashville location opened in June 2020 at The Cumberland mixed-use building. The business sells juice drinks, smoothies, and fruit bowls to customers who want a healthy alternative to other meal options.
"My children were one of my main motivators to do business, so they could work with me," Tara tells Launch Engine. The mother of two and registered nurse wanted to make more money for her family. In doing so, she also wanted to do something that could provide her children with a chance to make their own income, thereby gaining experience and perspective that would be useful to them in their future pursuits.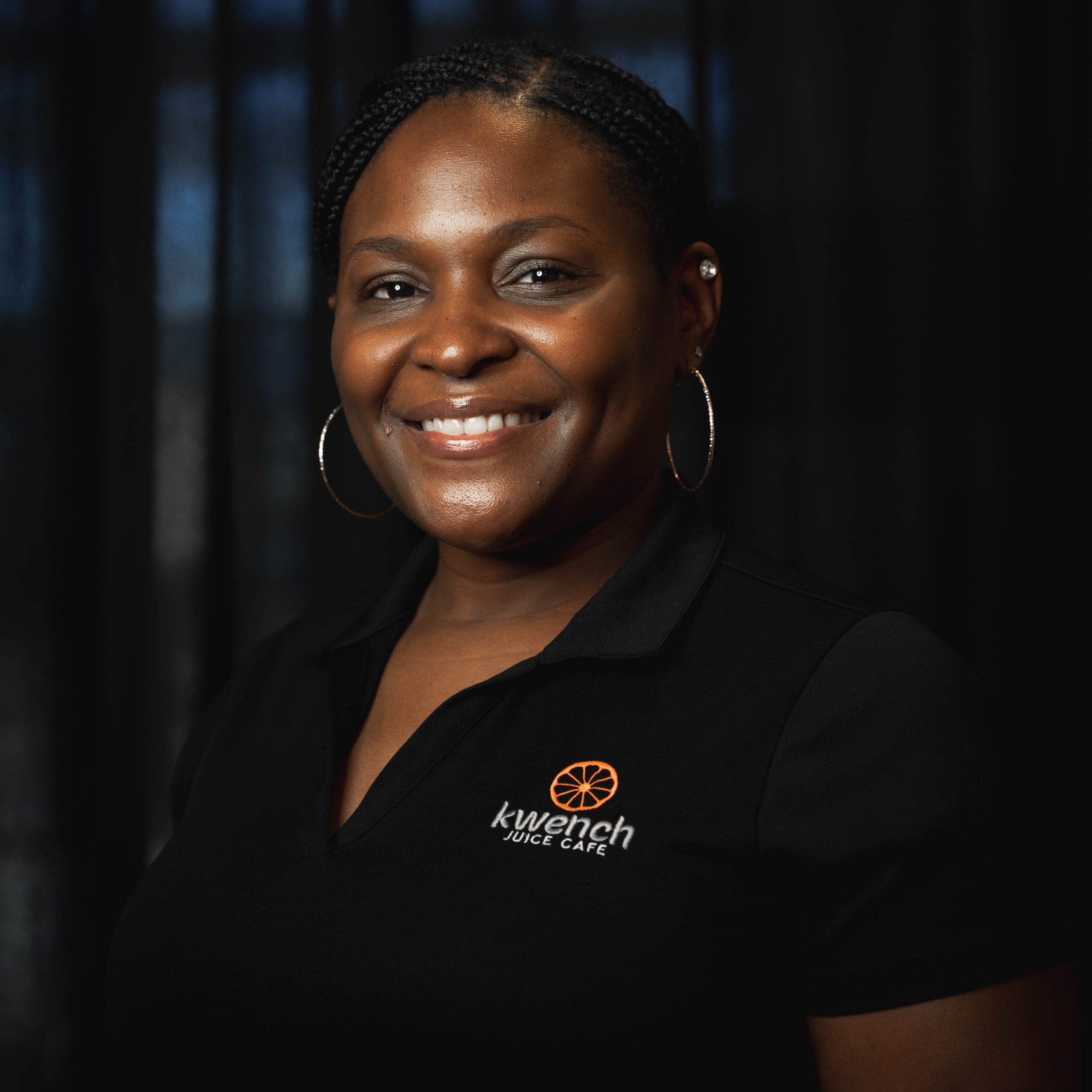 While researching different business opportunities, Tara learned of Kwench's popularity and success in other states. As a nurse, she was keenly aware of the influence good nutrition had on a person's body. However, Tara was also considering slowly changing national trends, so the idea of owning a Kwench franchise location was a way for her to make money while being part of positive social change. Owning a Kwench location also meant less space would be needed to operate this kind of business.
"This is just another way to get healthy, but it's not medicine. It's 'natural medicine.' It's a product that the Earth provides," Tara says. She is an advocate of using natural solutions where possible to alleviate or prevent health problems. This is seen in some of the Kwench menu items that are made for cleansing the body of unhealthy foods.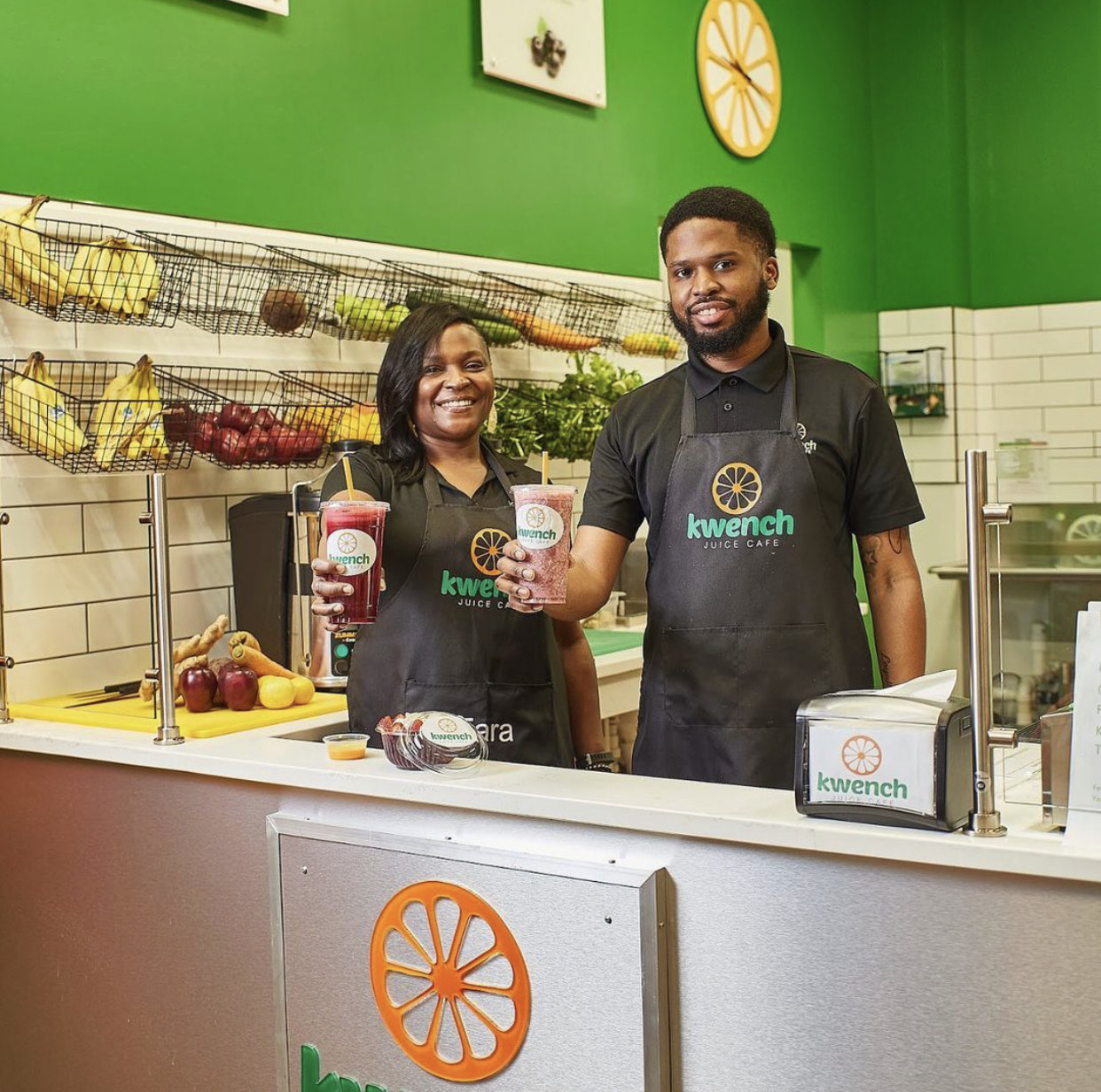 Tara explains that Kwench's items are made with the freshest possible ingredients, which is the "main catch" for many customers. "We try to get as local as possible," she says.
Nothing is frozen or pre-made, and everything is prepared in-house, in front of the customers. The combination of fresh and healthy food items served for grab-and-go purposes makes Kwench appealing to busy people who don't wish to dine in.
For the downtown Nashville location, Tara says that the most popular product is the "Tropical Infusion," a "raw smoothie" item made from banana, mango, pineapple, strawberry, and orange juice. Frequent customers also buy the "Music City Bowl," an acai fruit bowl made with papaya, peanut butter, and topped with granola and berries. The "Alive" "Raw Juice" blend of apple, cucumber, pear, pineapple, ginger, and lime is also a popular treat.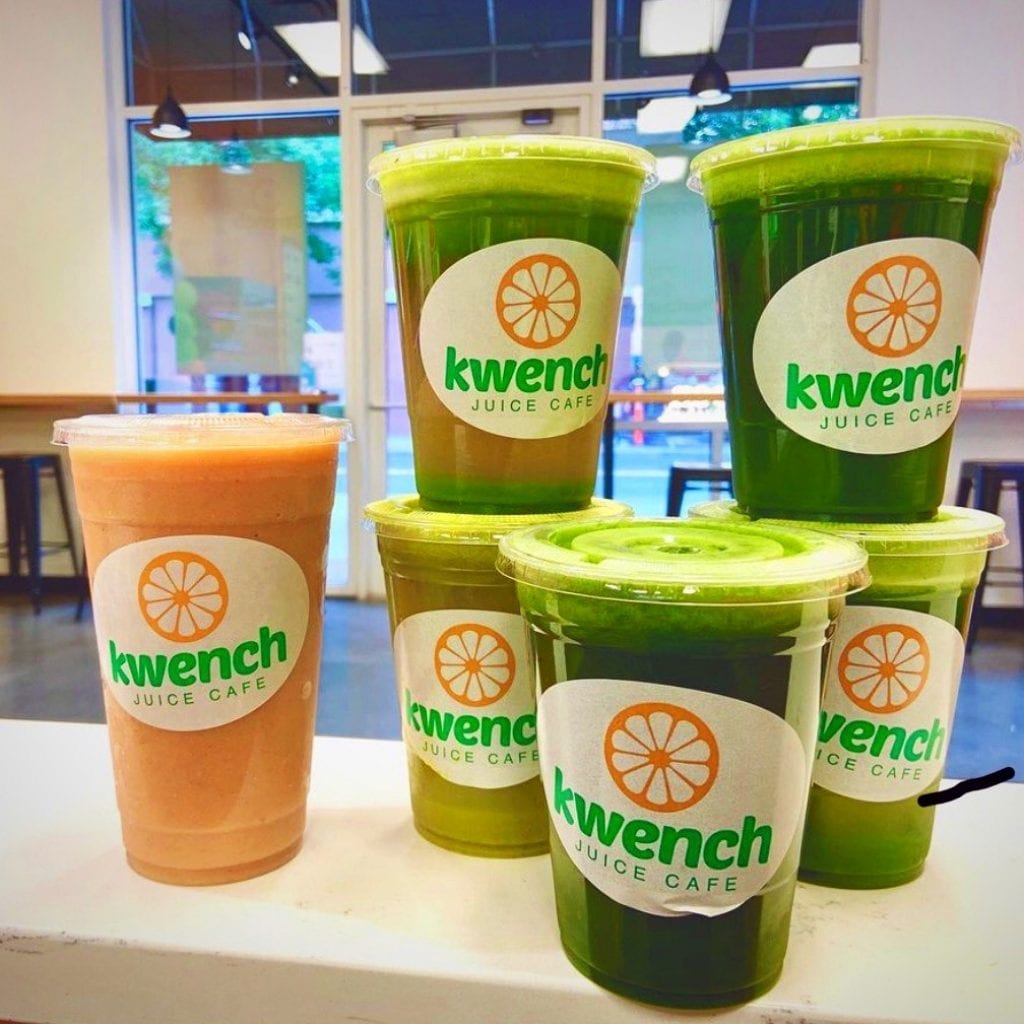 Since Tara wants Kwench to be a popular destination for customers, she's attentive to the customer service side of the business. "I want people to come in and be comfortable, ask questions, not feel rushed ever. And I want them to feel comfortable to try new things—healthy things." Tara notes that when she's visited other places that sell healthy food items like smoothies or juices, the employees typically expect the customer to know what they want. She sees this as a lost opportunity to convert a one-time customer into a repeat customer, as some customers who merely choose what they know might miss out on trying their next favorite item.

"I really try to talk people through," she says. This includes prompting customers with questions like "What do you like?" As a nurse, she wants to educate the public about why it's important to eat healthy, and the health benefits of eating particular beverages and foods served by Kwench. These health benefits are posted for customers to see. That way, if customers are curious about why they should order a lemon-ginger turmeric juice shot, they can read the benefits without feeling awkward. This also entices people to try new things, since the health angle might be more of an interest to them than the taste.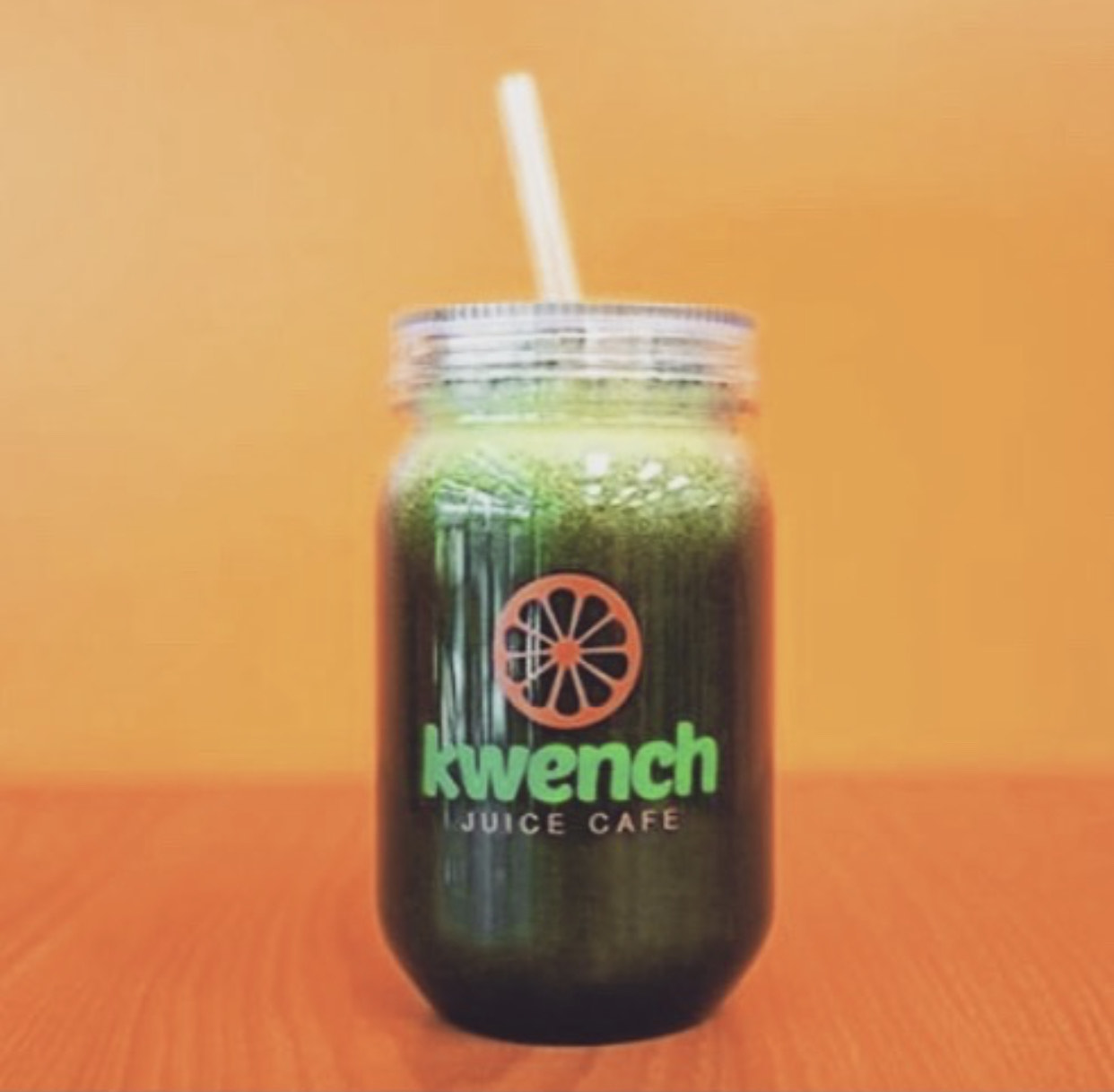 Tara says that operating the Kwench franchise was one of the hardest things she's ever taken on. "There's so much [that's] unknown," she says. "You read and you research, but there's so much that you don't know—until it comes up." Because there was so much she didn't know about operating a business, Tara was forced to learn a lot. She's found herself learning to compromise her independent nature in exchange for managing the Kwench team. Opening in the middle of the COVID-19 pandemic was itself a series of challenges, but not a deal-breaker for Kwench's operations.
In 2021, Tara will be looking into partnerships that will let Kwench team up with local businesses focused on healthy lifestyles. This could mean that supplement stores would have their products used in the food items, or fitness centers might promote Kwench as a recommended retailer.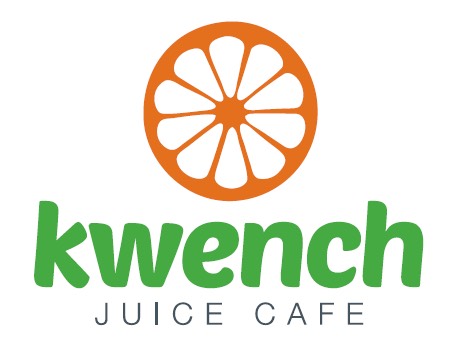 "That's always something we're planning for the future," she says. Tara is also currently mulling over the idea of a potential second Kwench location in Nashville, once things are safer after COVID-19.
For further information about Kwench Juice Café, be sure to visit their website and social media.