What's the right amount of confidence to have in your work as an artist? And how can an artist practice their craft without giving in to ego or falling into a pit of self-doubt?
For professional illustrator and art director Duncan Ragsdale, the trick seems to be a combination of keeping your creative talents razor sharp, finding the right moments to experiment, and assiduously reserving the exclusive right to self-definition.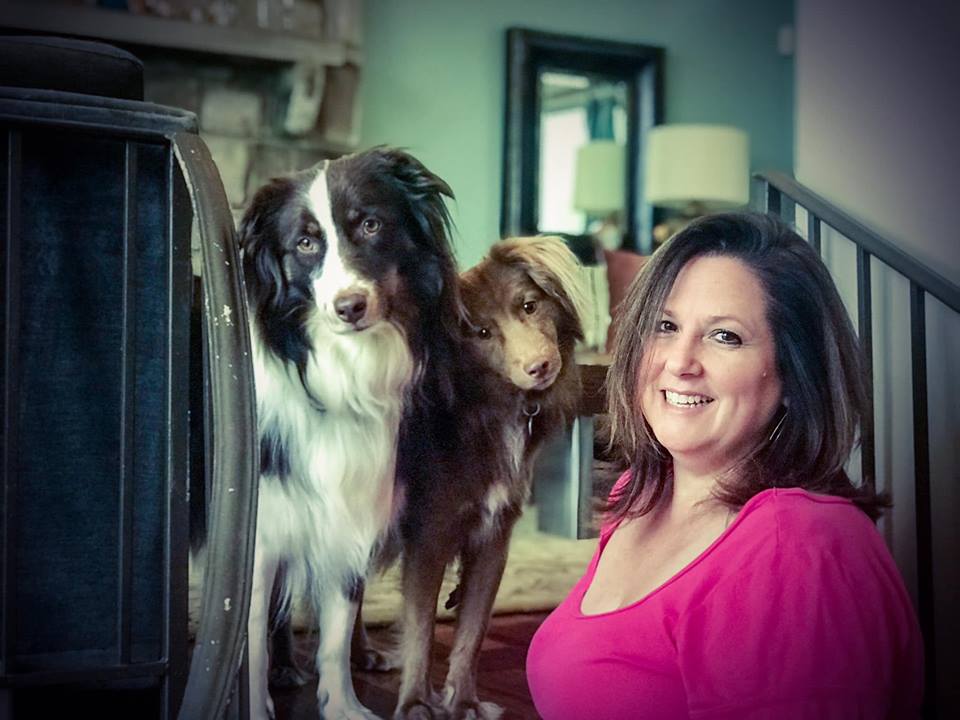 Duncan grew up in Memphis, a city much of her family calls home. She sees Memphis as "a pretty cool place," but says that there are a lot of people who are afraid of it due to its association with crime. The city's beauty influenced her, particularly locations such as Elmwood Cemetery, where some of her relatives are buried. Duncan says that locations like Elmwood Cemetery provide space for great sculptures, and are receptive to artists setting up works of art on site.
Duncan also had the privilege of attending a private school, where she was able to take art classes. Her teachers supported her efforts and entered her artwork into competitions, which netted her some awards. Those early accolades revealed to her the power of her artistic talent. One of the teachers at her private school taught from the Betty Edward book "Drawing on the Right Side of the Brain," which gave Duncan a detailed guide on how to draw while considering perspective.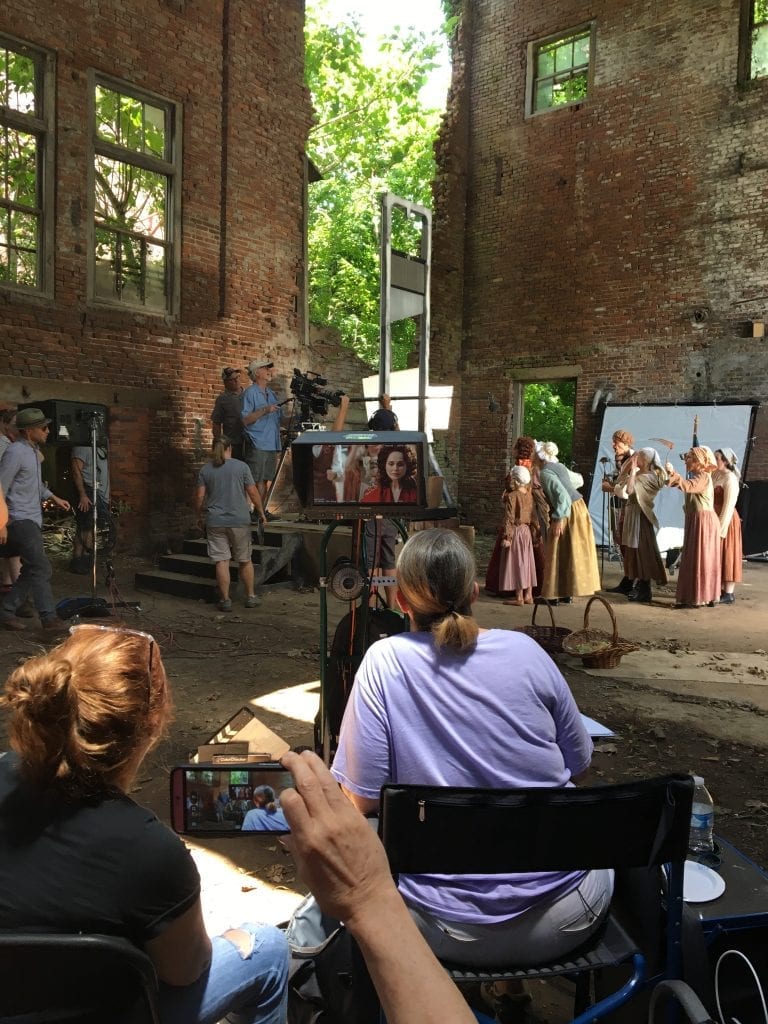 Duncan attended Middle Tennessee State University (MTSU), relocating from Memphis to Nashville in 1991, in order to study graphic design. Feeling frustrated by what she saw as a lack of opportunities for making fine art, she discussed her internship with a professor. The professor suggested getting in touch with a film production company that happened to be in the area making "Ernest Scared Stupid." This professor put her in touch with special effects artist Mike Weesner. Duncan says she got to blow things up—as well as make rain, fog, and snow.
While she didn't make a whole lot of money from the internship, Duncan was able to meet other people in film who would need her talents. "It was just sort of this progression of networking from an 'Ernest' movie," she says. "So, it just kept going. And one day, I decided to make a business card that said, 'Art Director.' And I think I was capable of it—and they believed me!"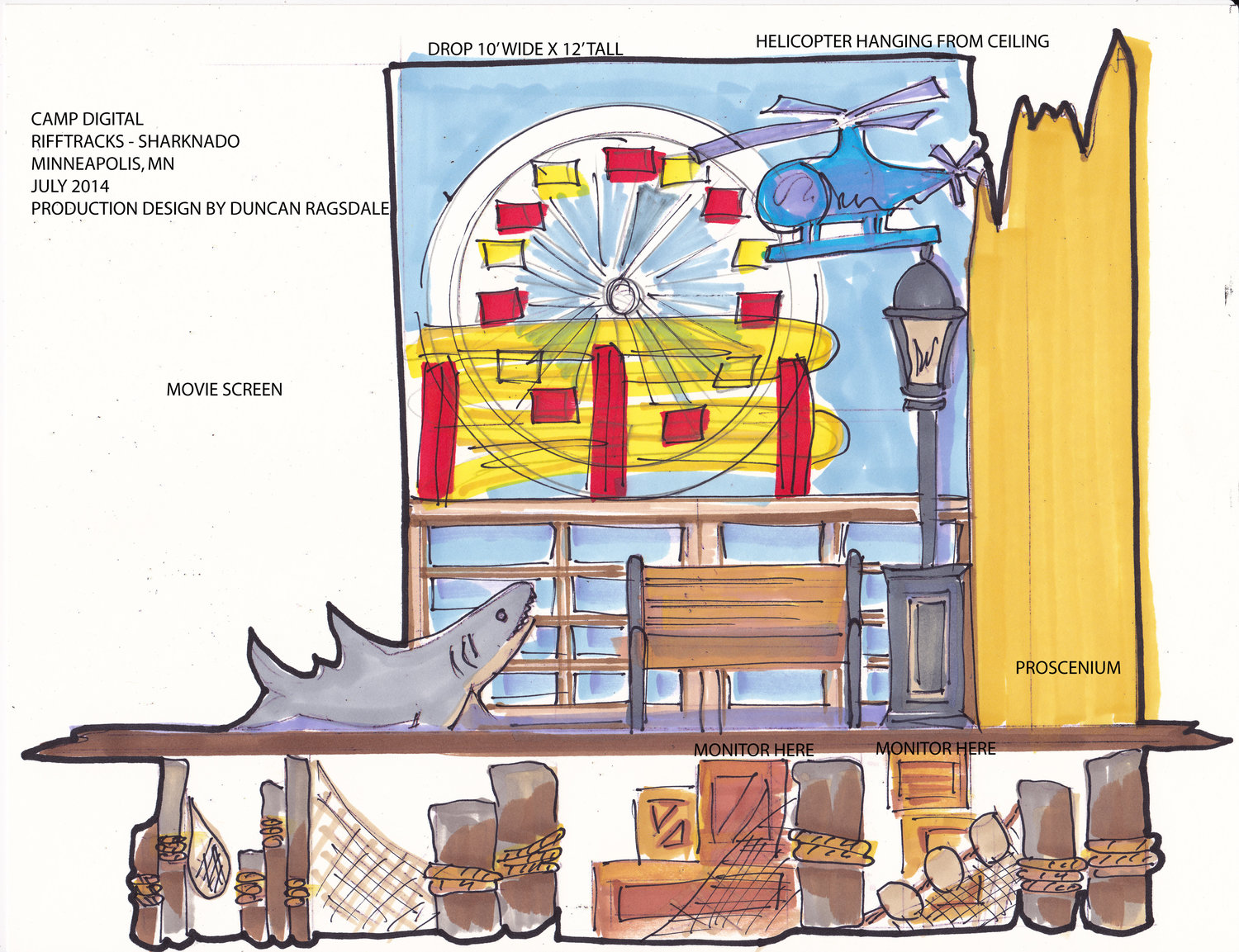 Though she went to school for art, that didn't stop her from getting work in film and video productions. For her, it was all about being creative, and showing people that she was serious about art direction. She notes that the titles "art director" and "production designer" both describe what she does, which is to create details on a set to the aesthetic direction deemed necessary by the production. Her work as an art director has been used by "RiffTrax" (for their live events, which happens 5-6 times a year), Vacation Bible School, Lady Gaga, The Tennessee Titans, Kellie Pickler, United Methodist Communications, Coca Cola, Bud Light, CMT, the CMA Awards, PBS, and many other entities. Her ability to create sets has earned her an Emmy Award and an Addy Award. Duncan estimates having been part of a few thousand productions. She has worked with about 30 different production companies every year to realize their set visions for what a music video, commercial, short, or feature film could look like.
Duncan says that when she first started, art direction "was a little niche." It had fewer people doing bigger things in years past, with directors and other creative personnel having more secured work since there was less competition. Now that more people have moved to Middle Tennessee and video production equipment has gotten cheaper, the landscape for making a project has changed.
"There were real production companies here," she recalls. "Buildings that you could go to. You could say, 'Hey, I want to work for you!' Now, it's like everyone who owns a camera is able to do it. And it's all these young kids out of school. And it's people that I used to hire. It's a lot of people now coming from LA and other cities."
A lot of what Duncan does is "group-oriented," meaning that people who've established relationships get more referred work. For her, this means more competition in the world of art direction, which means that it's much harder to make a living just working in art direction as there are more groups doing it. To those wanting to make a living in art direction, Duncan advises them to "keep networking," as the once-select group of people making big projects in the area has grown. Now, she says it's like she's constantly meeting people in the world of film and video production.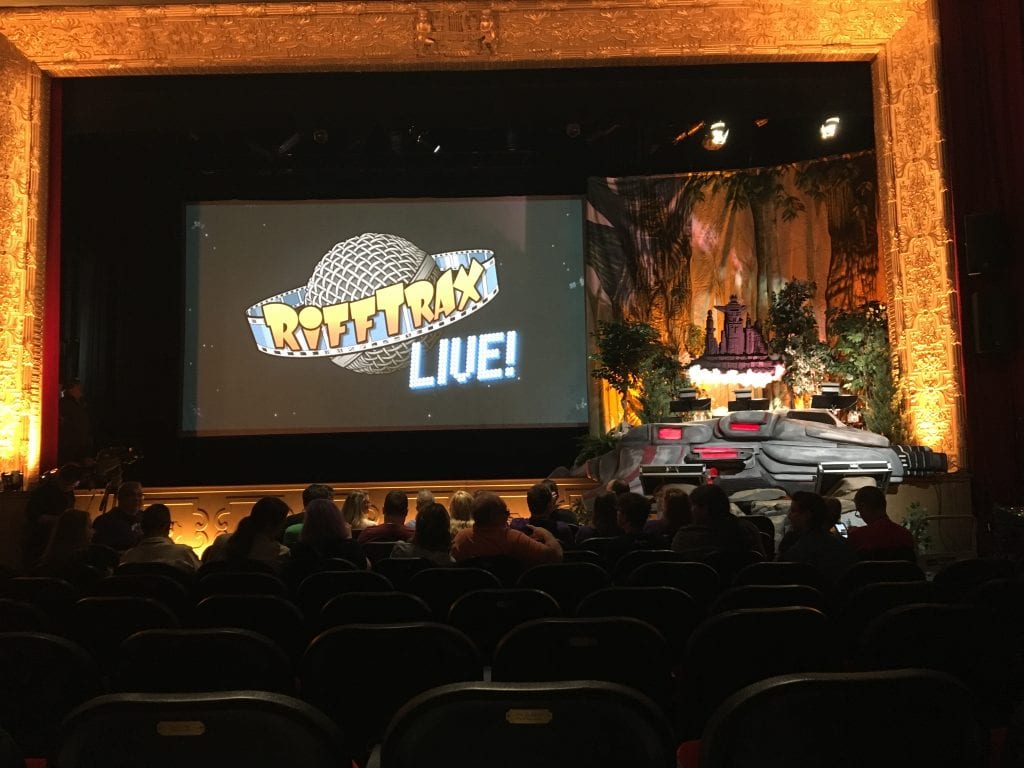 Despite the enhanced competition and the COVID-19 pandemic, Duncan says that 2020 was busy for her in the world of art direction, aside from a four-month hiatus. Duncan's expertise is something that some groups might not have. Her slogan, "Make your life easier. Hire an expert," isn't some coy attempt to sabotage her competition by way of marketing. She tells Launch Engine that the immediacy of art direction means that the person hired needs to know exactly what they're doing. In addition, they need to be able to handle creative emergencies by cashing in favors or using every trick in the book to get something done.
She speaks to the general conditions of working on set, saying, "You have one day to get everything your director thinks he wants. And it's, it's usually well-planned out. But then there's things that are thrown in the mix that nobody can do anything about. And you have to be able to [say,] 'Oh, I'm going to do this! I'm going to run over here, and I'm going to grab this, and I'll call that person.' And there's a lot of people who don't have the experience or the resources, or haven't done it before, and don't know where to get it, or have it made. I've got carpenters. I've got painters. I've got people who can sculpt…. And I can call people at the last minute…. You've only got one day to do this."
As her website shows, Duncan's talents as an artist get put to good use in conceiving ideas for sets. But that doesn't satisfy her need to make art. Duncan has actually been getting paid to illustrate since she was a teen—as she wanted to make money but didn't like the idea of babysitting.
Her illustration work includes magazine covers, Christmas cards, stationery, and children's books under the Fernando series (which includes coloring books as well).
Duncan uses both physical and digital means to draw, as there's value in both for her work. "I mean, there's still really cool things in computers," she says, defending some of the digital tools for animation—even though she connects more with the physical processes of illustration. "But, I do think your personality tends to come out a lot in a hand-drawn item."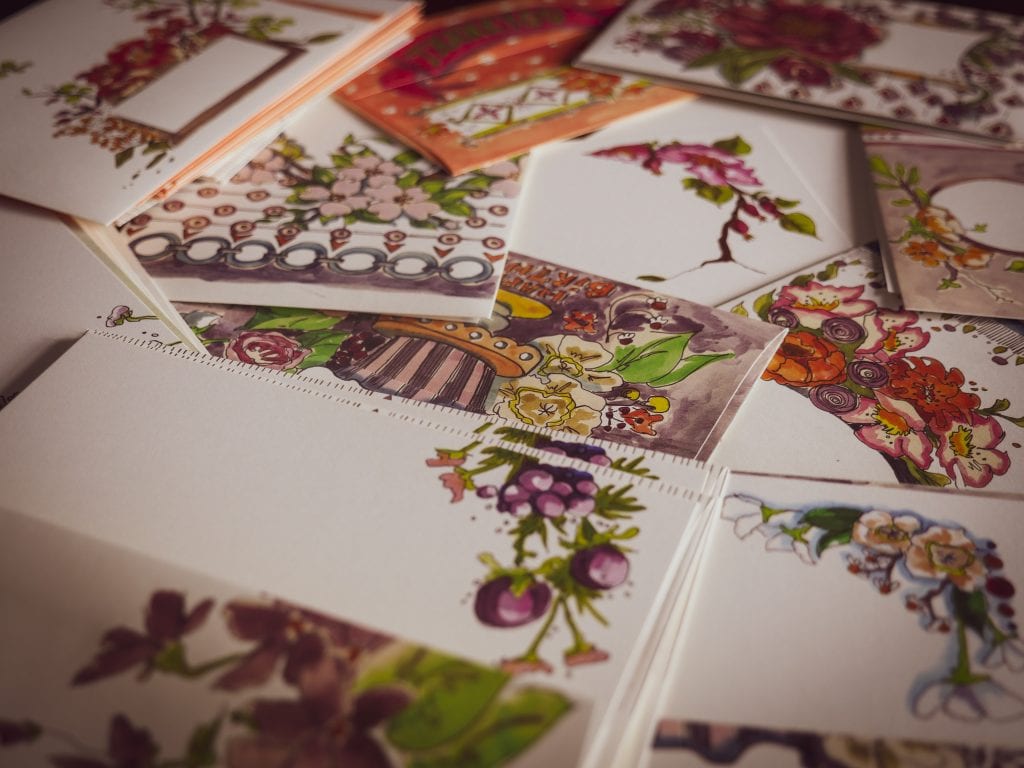 Wanting to keep her drawing skills sharp while doing art direction work, Duncan began illustrating envelopes and mailing them as part of the Mail Art movement's resurgence. As of this writing, she has made 75 unique illustrated envelopes, each one a very personal drawing, specific to the individual to whom it's being mailed. Seeing this as a business, Duncan went to market, hearing from other people in the space that such stationery items would only work if they were pointed towards a niche audience. Ignoring that, she printed bulk quantities of some of her stationery to sell at retailers like Hester & Cook.
Her goal is to create a product line of her illustrations that would offer zipper bags, bedspreads, shower curtains, and plates. However, she doesn't want to launch such a line just yet, due to the costs associated with such a venture. Outside of this, she's also got a separate line of house drawings of homes from different commissions, which she makes as both ink drawings and watercolor paintings.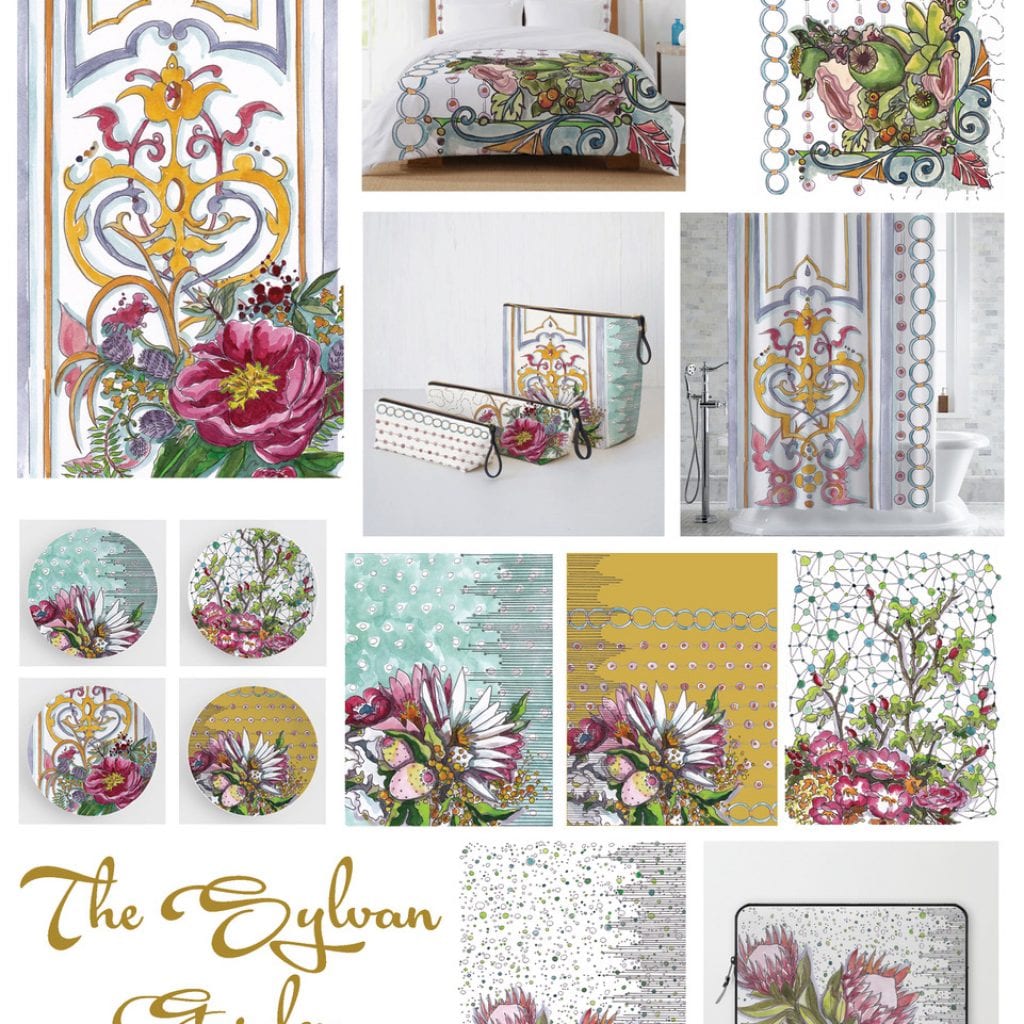 For 2021, Duncan is looking forward to more illustration work, as she's continuing her line of stationery. She's currently looking for more physical retailers to carry her line. Duncan will also be doing more art direction work. She's helping a friend who is making an LGBT-themed short holiday film, for which she'll be doing art direction.
"I'm proud of her," Duncan says of her filmmaker friend. "And I think that it's something that needs to happen for the world."

For further information about Duncan Ragsdale, be sure to visit her website and social media.