Among the many mediums of art, glass fits in a very odd category. It's a material that people see every day, but mostly in functional settings. It can be shaped and colored just like many other arts materials, but 3-D glass art brings with it both a fragility and robustness of image 2-D art just cannot offer.
Glass is the preferred medium of Michael Allison, a professional glassblower and mixed media artist based in Nashville. By combining glass with other materials—like wood or metal—Michael is able to craft fantastic pieces of art. He uses otherworldly colors and reclaimed industrial artifacts to create whimsical pieces and functional installations.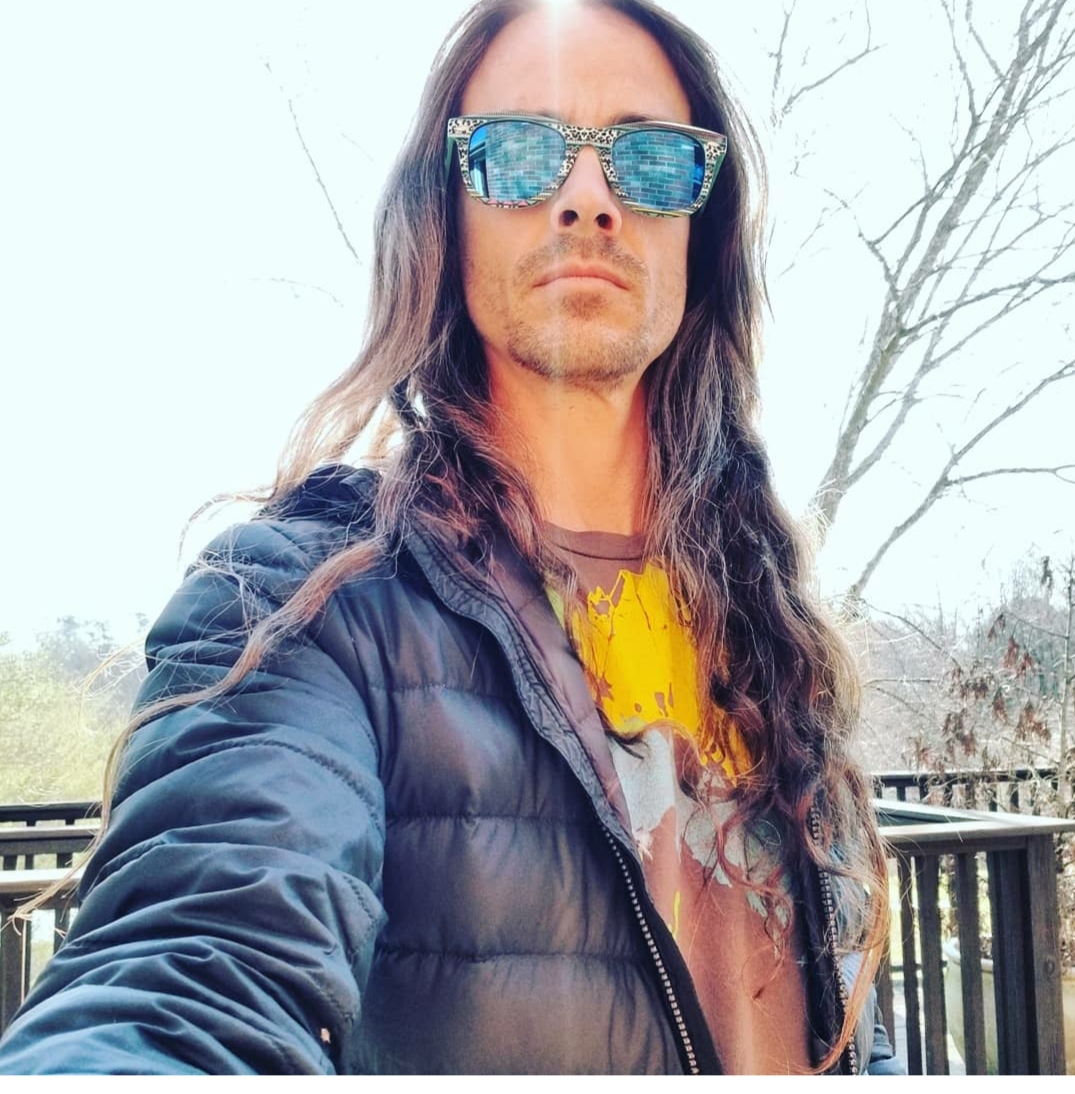 Just like blood, the artistic impulse flows through Michael. From the time he was a child, Michael admired the breathtaking beauty he discovered in nature or his surroundings. As a little boy, he drew pictures trying to recreate the images that moved him. The interior connection he experienced while beholding the beauty around him only strengthened over time as he got access to different materials and mediums. In high school, Michael took a class that taught him how to make jewelry, and he learned to use tools for lapidary work (for stone and gem cutting or engraving), metalsmithing, and casting.
"I fell in love with three-dimensional [art]," Michael tells Launch Engine.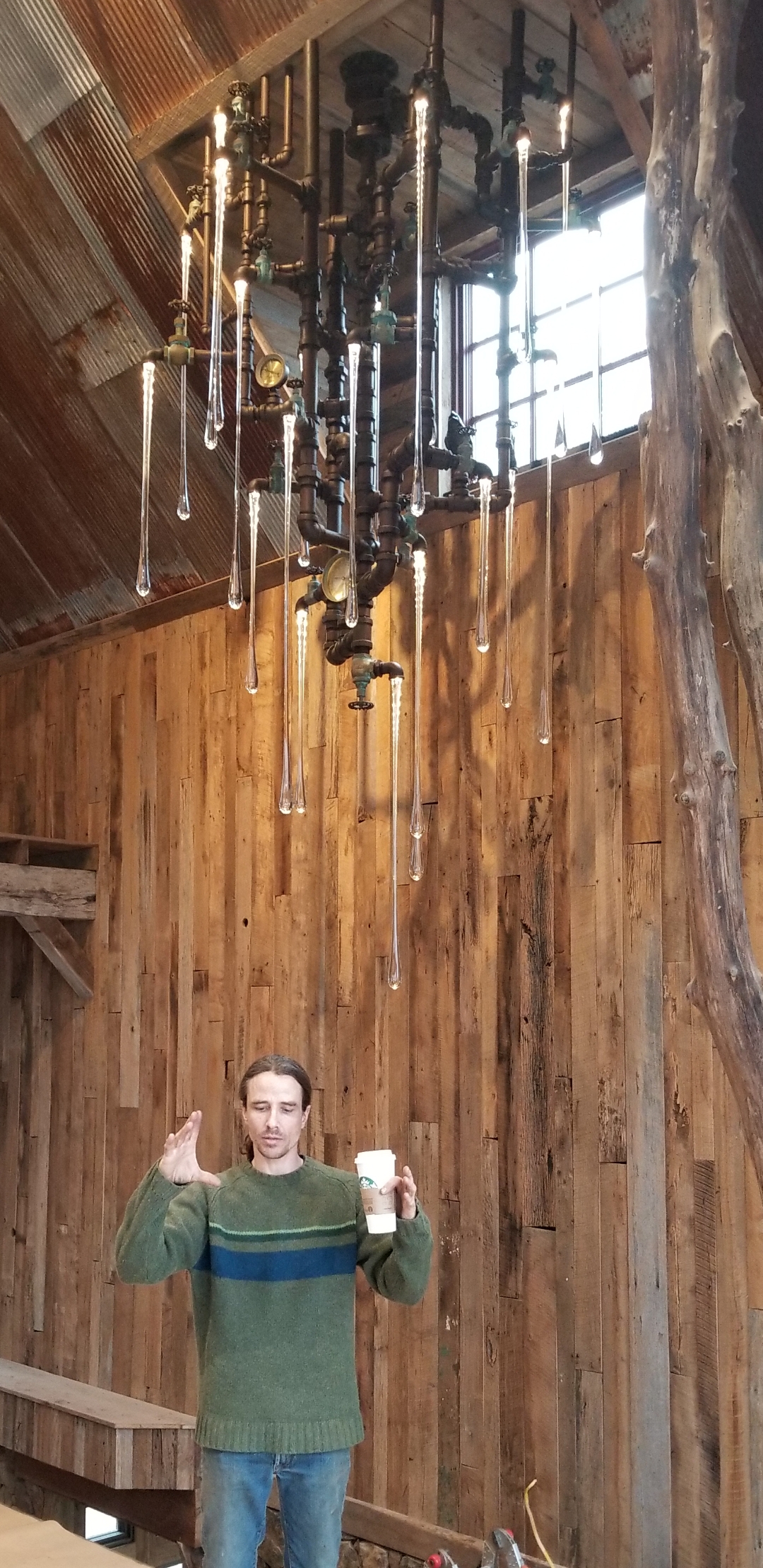 While in high school, Michael was watching television and saw a program that presented the process of a glass artist. Seeing molten glass before it was formed inspired Michael to become a glassblower. After graduating from high school in 1996, he sought out a glassblowing professional—actually a man who specialized in neon signs, who had gotten into glassblowing—and did menial work for this individual just to get close to the process.
As the signmaker was new to glassblowing, Michael learned all he could within a few years as an assistant. Because he wanted to learn from more seasoned glassblowers, Michael moved to Atlanta in 1998. Once in Atlanta, he worked as an assistant for two different glassblowers (Jim Shoematte and Janke Studios, Inc.) and as a bronze sculptor (Ward Sculptural Arts). In 2000, Michael met Tim Poe, a glass artist, who had had a profound effect on him.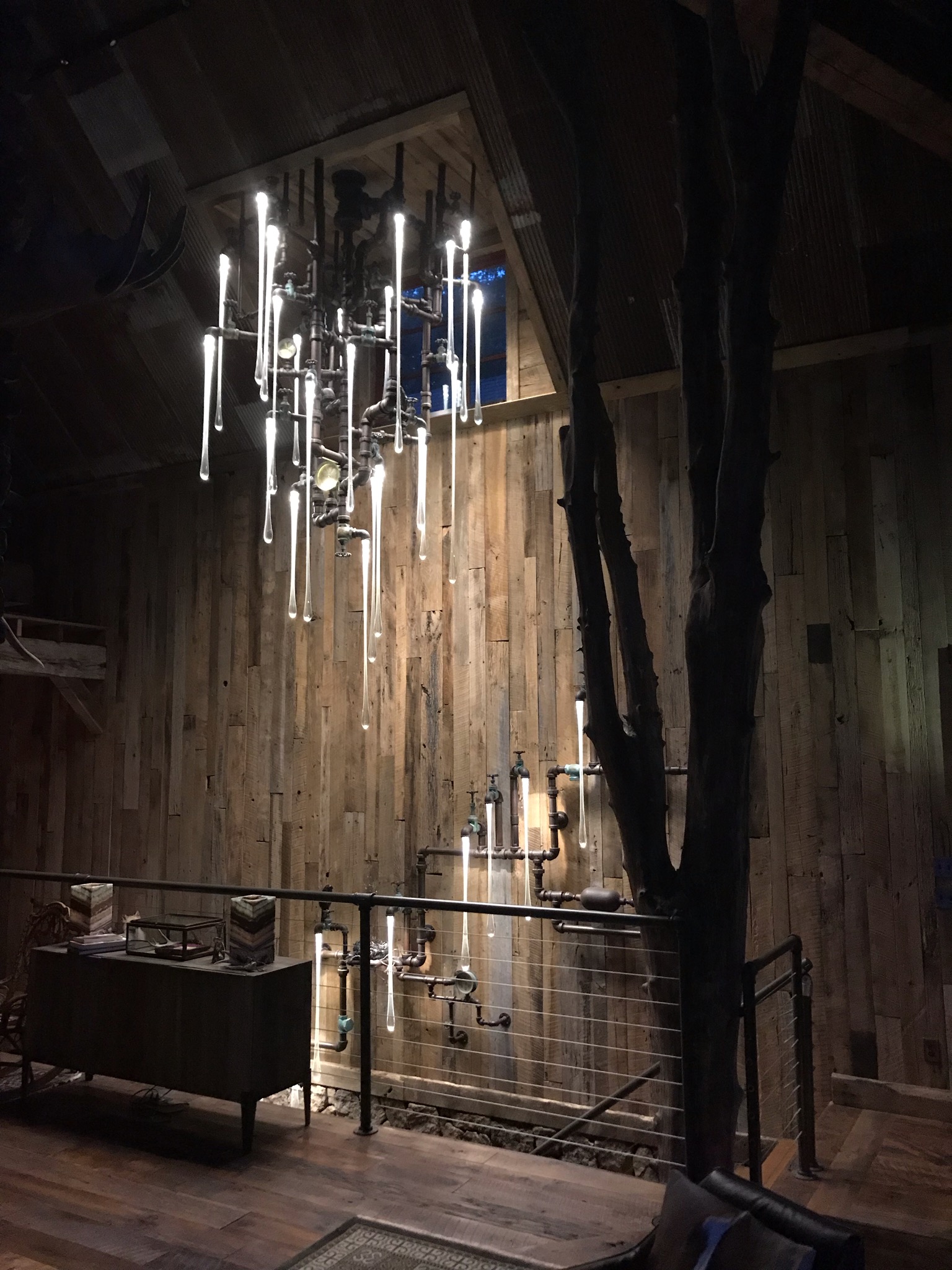 Admirers of Michael's work may notice that he likes to give his glass sculptures fluidity. For example, many of his pieces feature vivid liquid sculpture drops that are presented as coming out of objects like pipes. His art series "The Power of Nature; The Mind of Man" explores this in great detail, and studies the ugliness and strange attraction of the apparatuses man uses to control the elements.
"So that whole theory with the pipes and the glass representing the water started because of going to [the] steel mill…. I've always been inspired by these things that humans built, specifically things that we use to control things—knobs, doors… things like that. They have this utilitarian purpose that we actually touch and use often," Michael explains. Simply stated, Michael had discovered a beauty in industrial touchpoints like knobs, doors, or keys that man uses to control nature, and he had come to view these different interfaces in a whole new light.
He elaborates, saying "This building, [it] had all these water faucet handles on the top of this water tower—and it was absolutely beautiful to me. It was like flowers. They were all these differently shaped handles, all these pipes, and faucets at different levels. And it was gorgeous! And for whatever reason—I didn't think… [about] what I have been making last, which was this long water drops—I just was fascinated with the shape."

During his visit to the steel mill, Michael found a rusted pipe that was broken and laying on the ground. He took it home, and started experimenting with different ideas. It wasn't just the aesthetic or the simplicity of adding glass sculpture to the pipe that spoke to him. Rather, it was the modular nature of what he could do, including adding new mediums like wood or metal. Michael recalls that he realized then and there that there was boundless potential to what he could do with these materials. He explains, "I got ideas in my sketchbooks that are crazy-wacky, off-the-wall! All the way up to skyscraper-size stuff."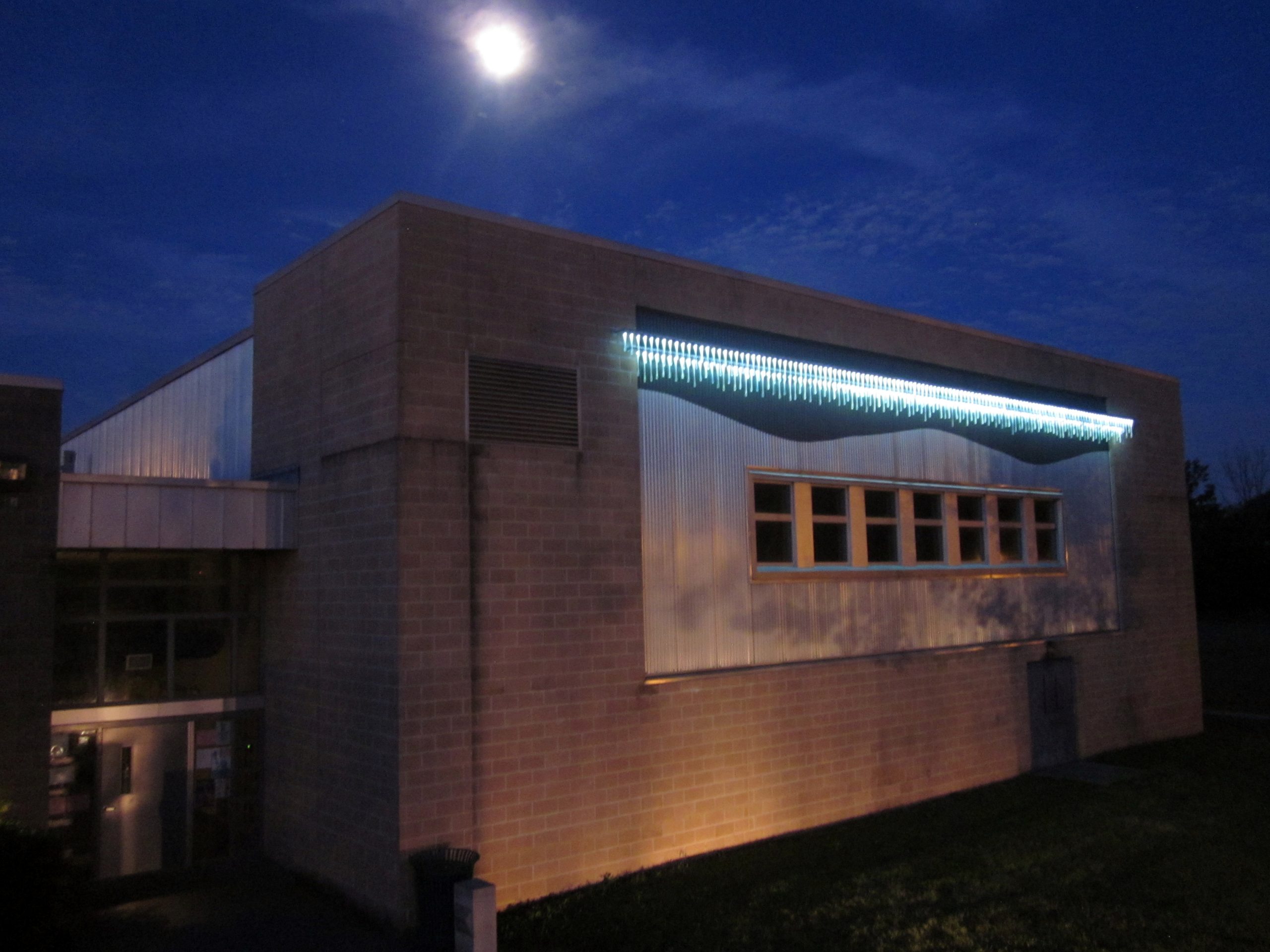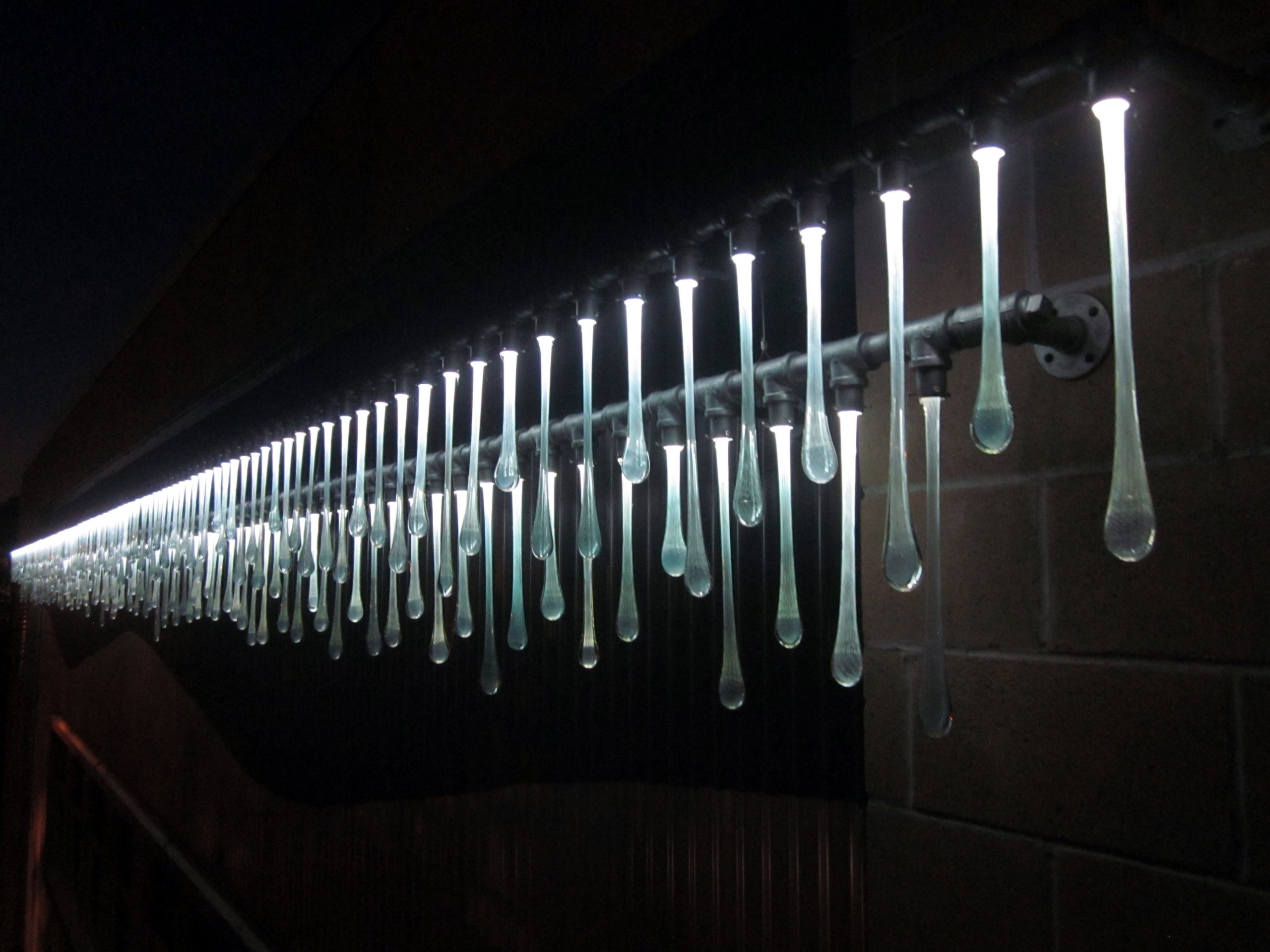 Michael's assistantship to Tim Poe was short-lived, but the impact was profound. He continued working with Janke Studios until 2006, briefly working as an artist for Christopher Moulder Lighting in Atlanta in 2005, and as an assistant to Viccolo Glass Studio in Van Nuys, California between 2006-2007.
In 2007, Michael and his now ex-wife moved to Nashville. Michael's move to Nashville from Atlanta wasn't formally announced, but was discovered by people who learned of his trade. He began doing commission work, including the "Watermark: Liquid 615" public art installation piece for the Metro Nashville Arts Commission, and the "Lotus" bike rack art installation for Fannie Mae Dees Park (also known as "Dragon Park"). His work has also been admired and acquired by private collectors across the country.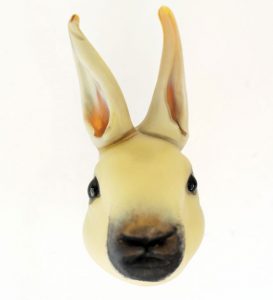 In 2014, with a big piece of property and a barn in his possession, Michael decided to start his own glassblowing studio, which is now a 3,000 square foot facility. In 2019, Michael was finally equipped to offer appointment-only classes, which allow his students to make glass art objects while enjoying wine, snacks, and the company of a romantic date or guest. . Michael doesn't have to advertise his classes. Many of the people who take his classes have done so after seeing the Netflix glassblowing series "Blown Away."
To Michael, the visual journey created by a piece of art is very important. The hues of the glass are important, but the shapes and motion seem to be of higher importance to him creatively. One could compare his approach to creating a rollercoaster of visuals, so that his 3-D glass art forces the viewer to experience a series of twists and turns.
Michael says, "What that composition means and what I'm looking for is to keep your eye moving and to keep you engaged, and the piece to keep you interested; stimulated visually. How that works is to draw your eye from different points and ideally back to the end of the circle. So you're continually looking at the piece." He explains that his art is given a sense of direction with the glass depicting drops of liquid, to pull the viewer's gaze down. Bookending this effect, he adds birds to create this sense of sky, so that one's eyeline follows the implied flow of gravity.
It may be a disservice to consider Michael as just a glassblower, as he's really a mixed media artist with different trade skills. However, the label of glassblower sticks with him because what he does is so exotic. To his knowledge, Michael is the only person in the Nashville area presently doing glassblowing in the soft glass furnace style, because the costs and requirements for doing it properly are so prohibitive, including massive ovens and glassblowing equipment.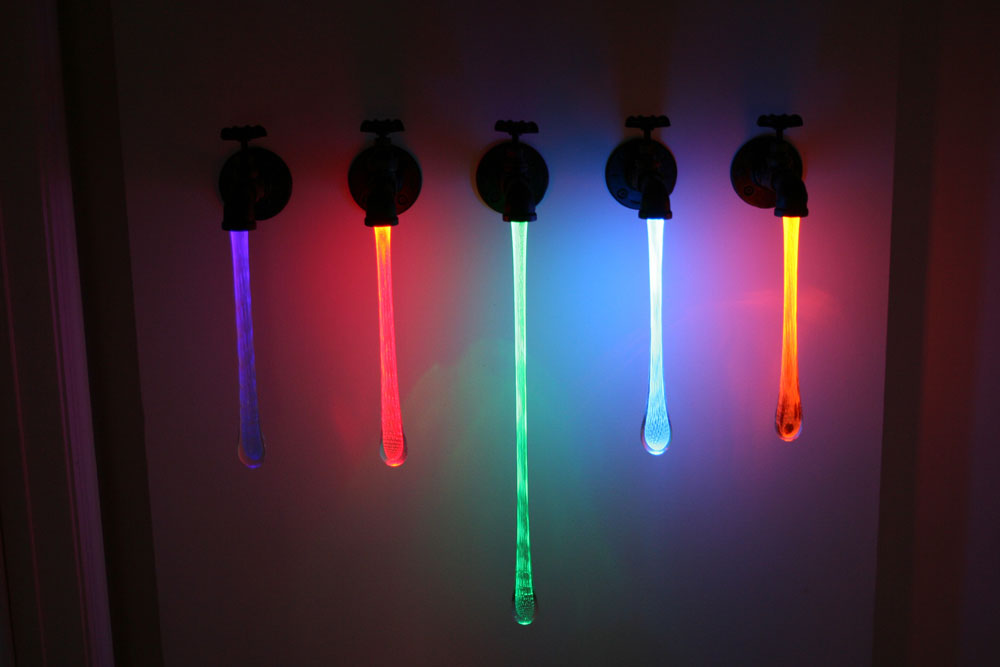 Michael explains, "I have a furnace that stays on 24/7 and, you know, [is kept at] two thousand degrees. I don't shut it off because it takes so much energy to heat it up. And there's a pot of, you know, about two hundred pounds of liquid glass in there at all times." Michael goes on to quip, "I've got a baby monitor on it so that I can hear it at night—and I need to make sure there's no alarms!"
Michael is now at a point in his life where he is free from many of the obligations that might have once kept him from creating. "So I feel like I'm just ready to really start taking off…" he says. "It's time to get busy."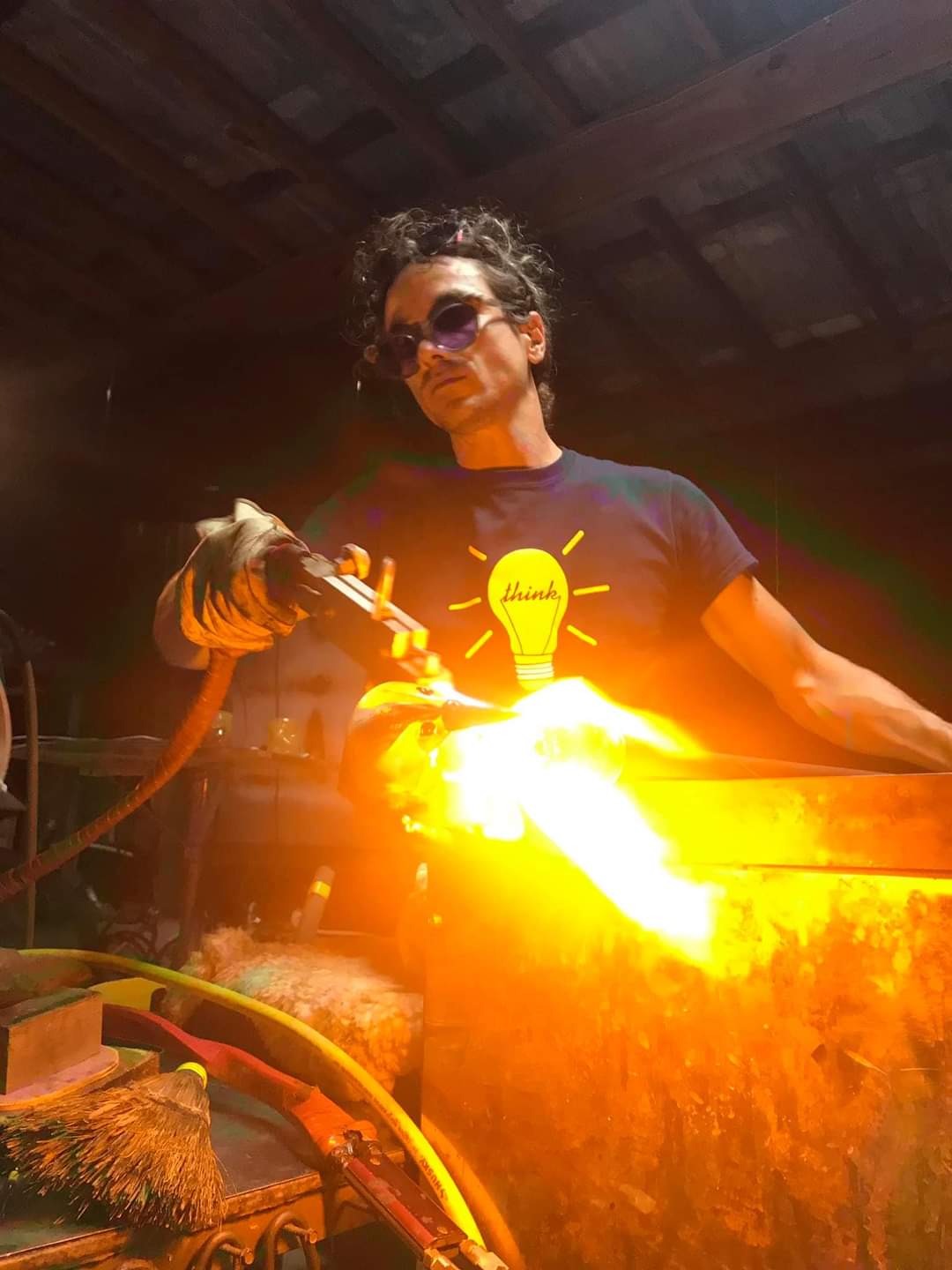 In early 2021, Michael completed the work for his gallery on-premises. This was necessary because some of his work is so large that it requires its own exhibition space. For the future, he plans on doing private shows in his studio space, continuing art classes(potentially adding a few teachers to help manage students), and branching out with a number of different secret projects, including avant garde lighting setups.

For further information about the art of Michael Allison, be sure to visit his website and social media.