Artist Randy L. Purcell Uses Augmented Reality for Art Exhibits, Teases Mystery Art League
Today's studio or creative workspace is replete with more than pencils and paint. As the contemporary artist can incorporate preferred technologies into their process, the finishing touches to a piece of art may have an application bending emotion and narrative to the will of the maker after, say, the last brushstroke is delivered.
Nashville visual artist Randy L. Purcell always keeps an eye out for interesting technologies. This seems to come from his desire to continue learning as an artist. Originally from Paducah, Kentucky, Randy moved to Nashville in 2000 when his sister nudged him into it. At 37 and after several different vocational paths, Randy decided to go to Middle Tennessee State University (MTSU) to study fine art.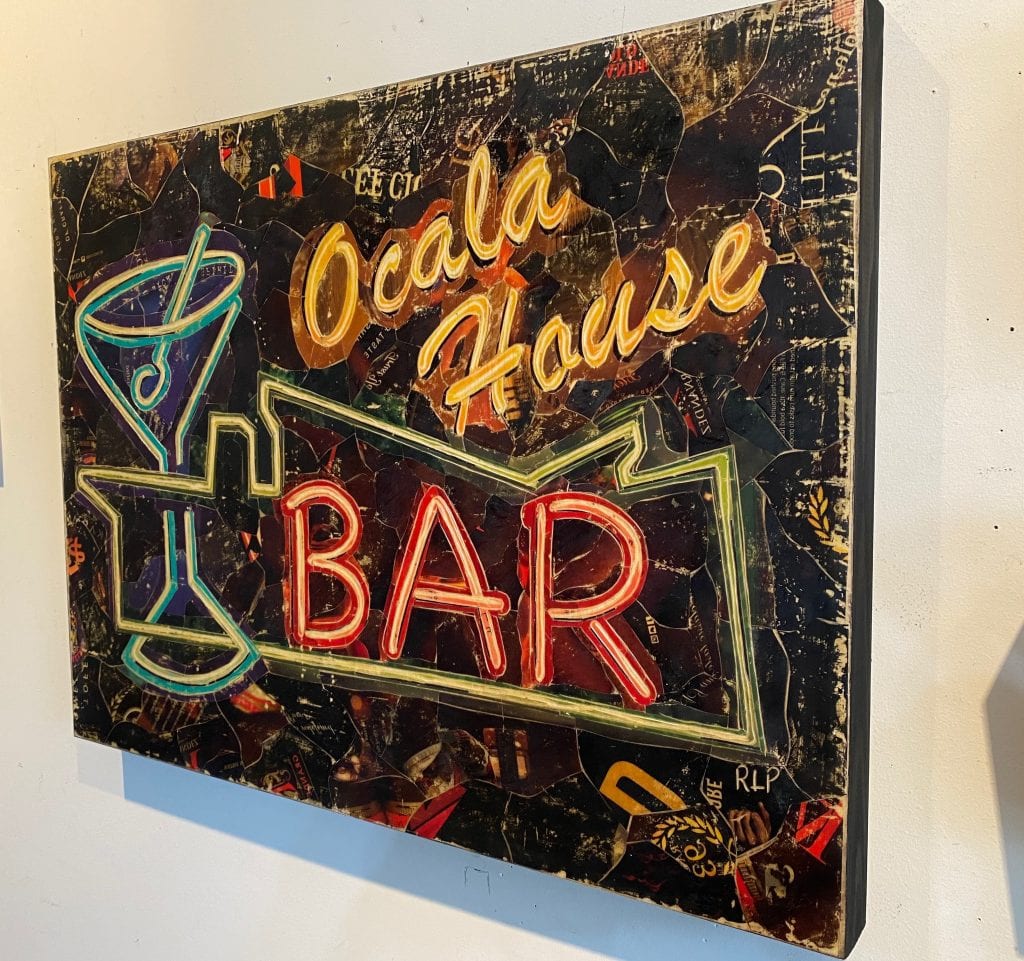 "I've never been the kind of guy to just 'settle' on something if I'm unhappy," Randy tells Launch Engine. "Be it as a human being or as an artist, I feel we should all keep pushing the envelope."
While his goal was to create his own furniture line, Randy developed an interest in making visual art. It was there that he discovered encaustic painting, specifically the ink-onto-wax method of transferring pigment and text from high-quality magazine pages onto a beeswax-coated canvas.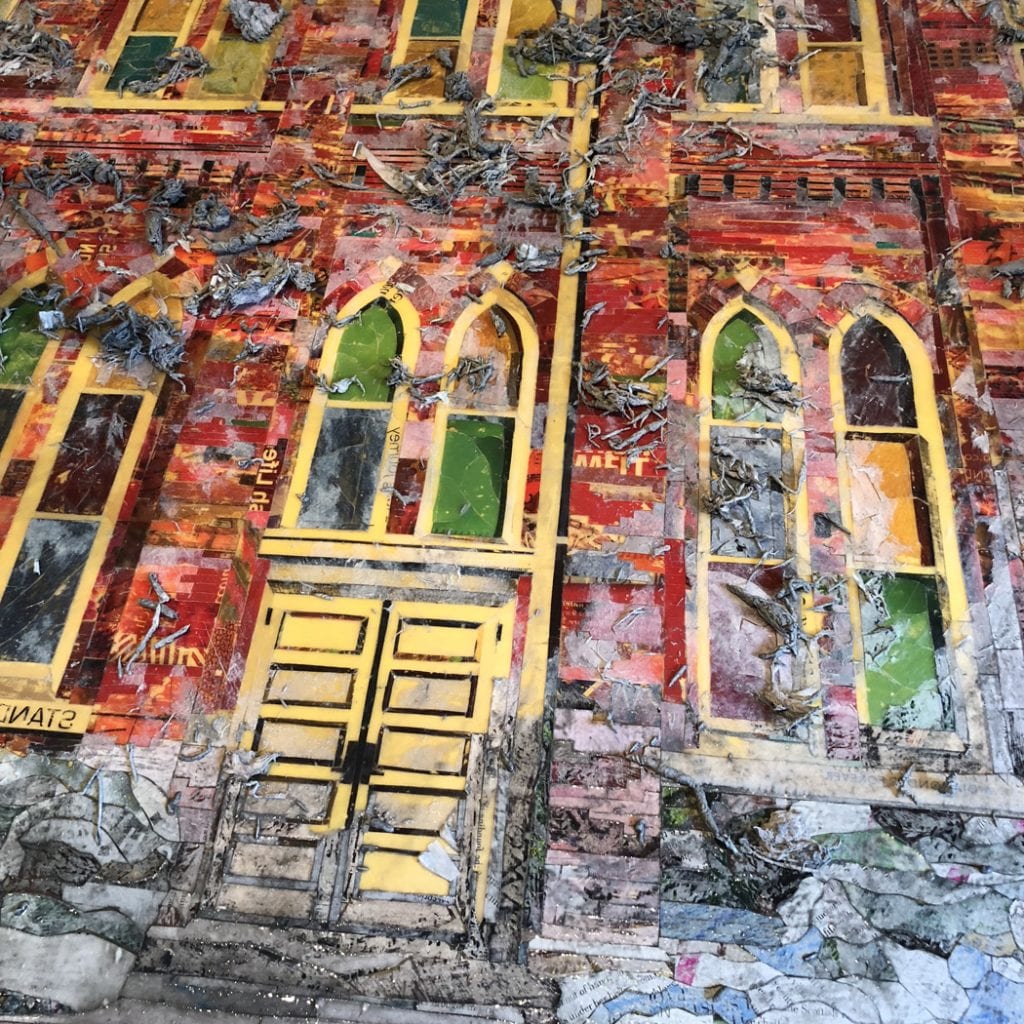 He says, "My method of encaustic transfer really helped me find my voice as an artist. But I'm always looking to tweak the process, and see if I can get more out of a painting or more from my process. More feeling, more insight, more connectivity between myself and someone looking at the painting… whatever I think will make the showing better."
Randy was already putting together an in-person workshop for an art show at the Centennial Arts Center. But after COVID-19 gripped the art world, Randy had to modify his plans. Not only did he want to share his process, he wanted to build a community and allow others to feel a part of something bigger. He posted on his social media that he would give a class (pay what you want) in return he asked each participant to mail back one of the pieces to go into an art installation. He then prepared and mailed out 100 kits that included two small beeswax covered pieces of wood, some magazine clippings and some sandpaper. Via videoconferencing, Randy held online classes to demonstrate his process, with participants creating two small pieces of artwork, with one of the pieces mailed back to him after completion. With 79 of the 100 kits received by deadline, Randy arranged each art square into a collage for exhibit. Randy faced another problem, as the installation was initially made for the Southern Kentucky Performing Arts Center (SKyPAC). Following the pandemic, many of SKyPAC's events were cancelled.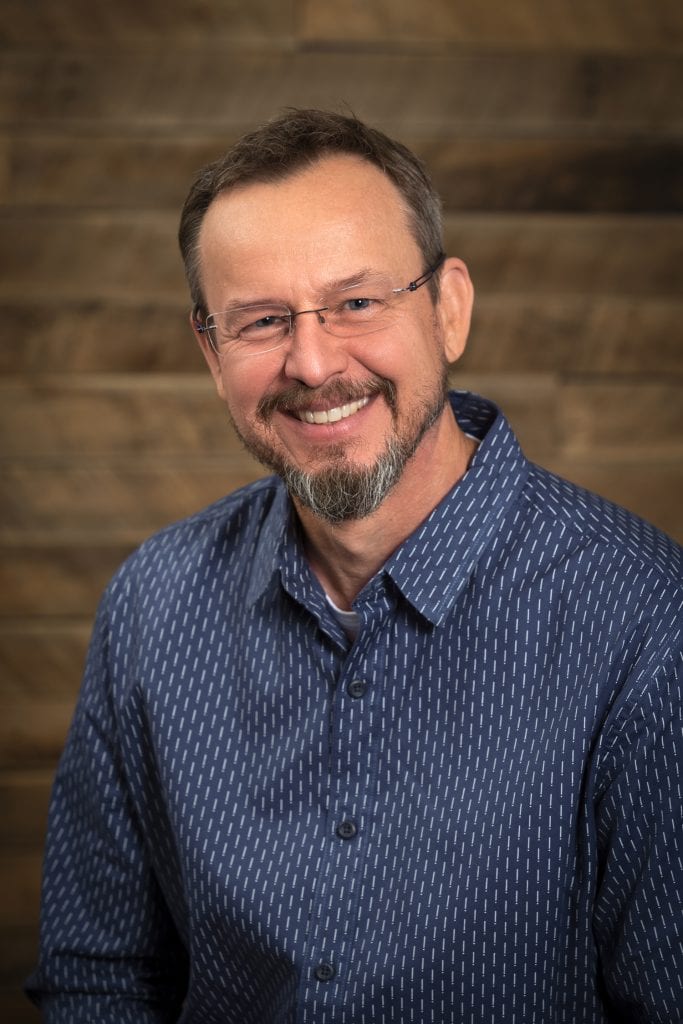 "For a minute there, I was pretty frustrated," he says. "I've had a bunch of engagements that I've been planning for months, and all that planning had now been thrown out the window because of COVID."
Knowing that making better art means finding new tools and swotting up on the latest techniques, Randy became aware of the augmented reality smartphone application VideoBomb, a Nashville-based technology business Launch Engine has previously covered. Reaching out to VideoBomb CEO Chad Marcum, Randy forged a plan that excited him more than his first concept. He shares, "I had actually been looking at augmented reality software a while before the pandemic, and it was something that I would bring up in conversation to friends when we'd talk about cool ideas for art."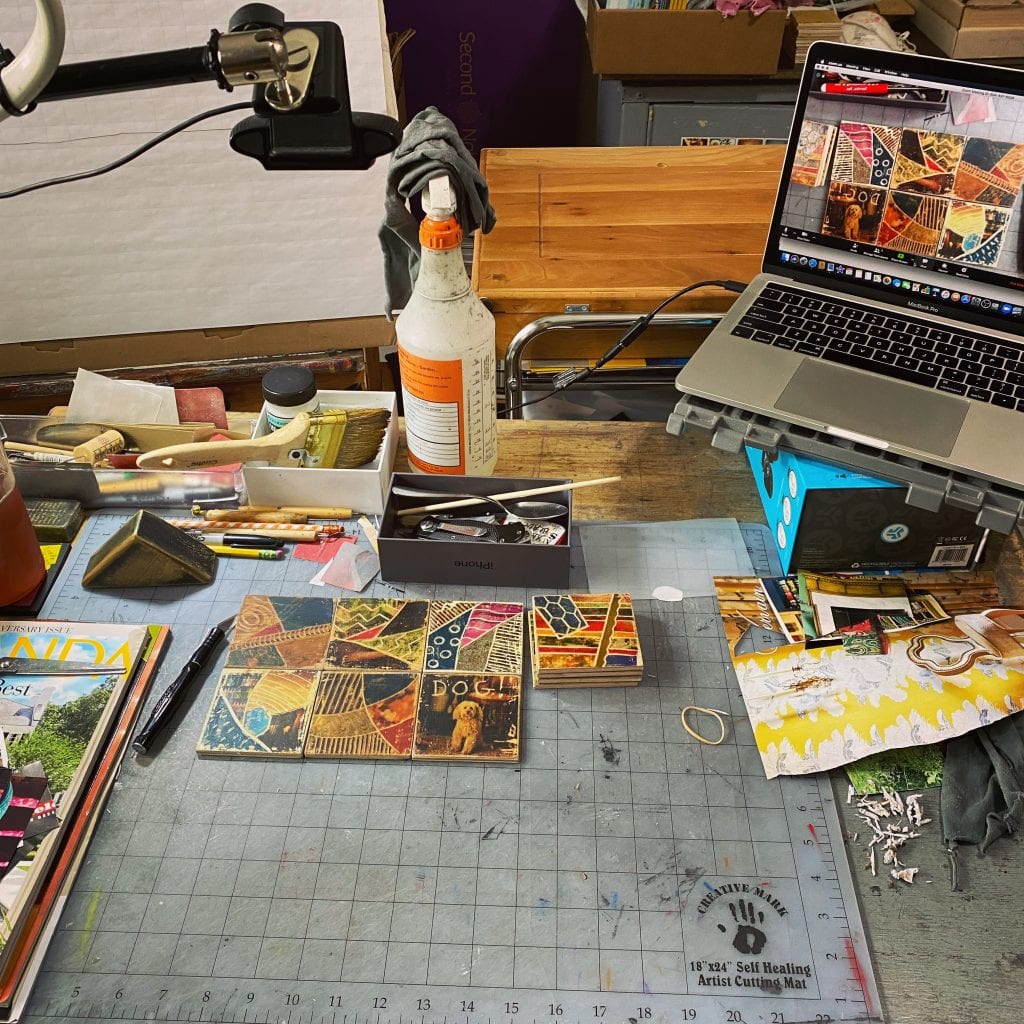 Marcum appreciated what Randy was trying to do, so he agreed to help him. After chatting with him, Randy reached out to each participant of the Community Art Project, requesting that they make a short introduction video about themselves. Randy then synced the paintings to the VideoBomb software, so that the application could recognize each piece. This allows a person observing the Community Art Project to scan individual tiles with the VideoBomb app, which will trigger a video from the person who made that particular tile.
Thanks to VideoBomb's help, the Community Art Project was able to find a new means of showcasing. It's currently on display at Picture This, the Hermitage-based frame shop and gallery space where people can interact with the installation while supporting a local business.
Randy shares that the pandemic has made him want to follow a little different creative path. With planned exhibits being canceled, inventory was piling up. This was an opportunity to try something new and to make something that could impact a community. He says, "I can't express how grateful I am to have found the folks at VideoBomb. Like me, they care about the community, and they understand me as an artist."
While Nashville has seen many of its galleries shutdown because of COVID-19, Randy would love to see the Community Art Project function as a sort-of traveling show, going from one space to another to be enjoyed by patrons. He's in the midst of planning the next steps for the installation.
Randy's plans with VideoBomb aren't limited to the Community Art Project installation. Seeing that VideoBomb's augmented reality software can make people appreciate a piece of art in multiple ways, Randy has crafted a new art show concept.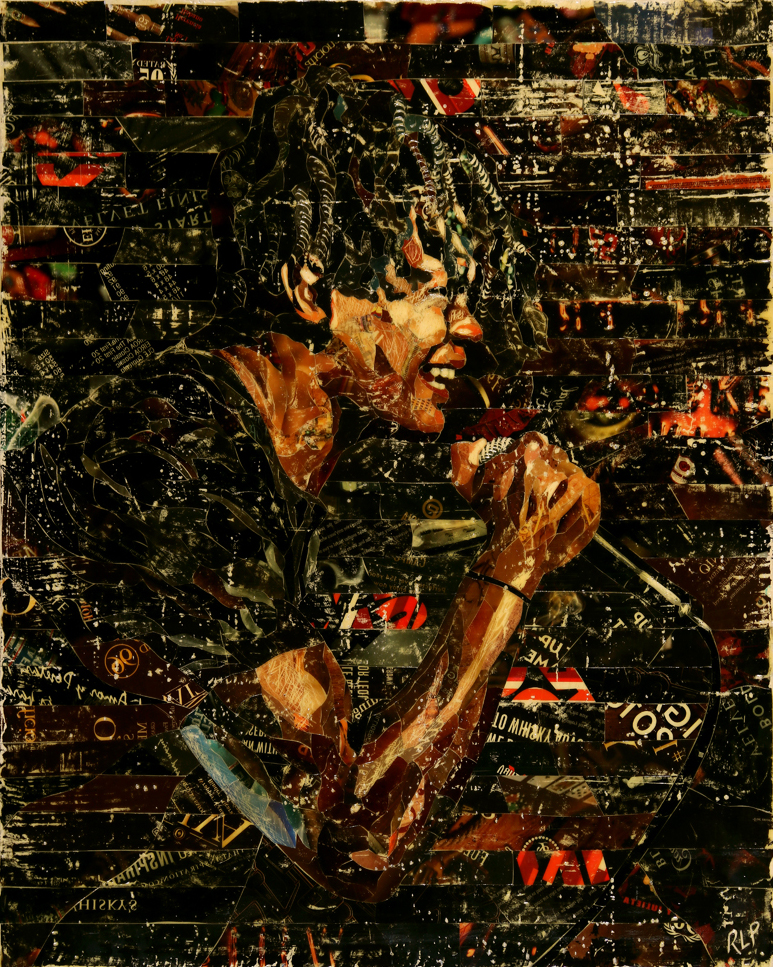 He explains, saying, "Some form of this crazy idea has been in conversation, with a few friends for a few years. It's equal parts art show and living adventure. And, up until now, I haven't really been sure how I was going to pull it off."
That concept is The Mystery Art League, a planned series of themed exhibitions. Featuring different stories and aesthetics, each Mystery Art League campaign will have attendees using VideoBomb to decode a series of clues associated with the exhibit to solve a mystery. Working with fellow artists Ken Walls and Grant Cooley, Randy is tentatively putting together the first campaign for the Mystery Art League as part of a fundraiser for Two Rivers Mansion this November.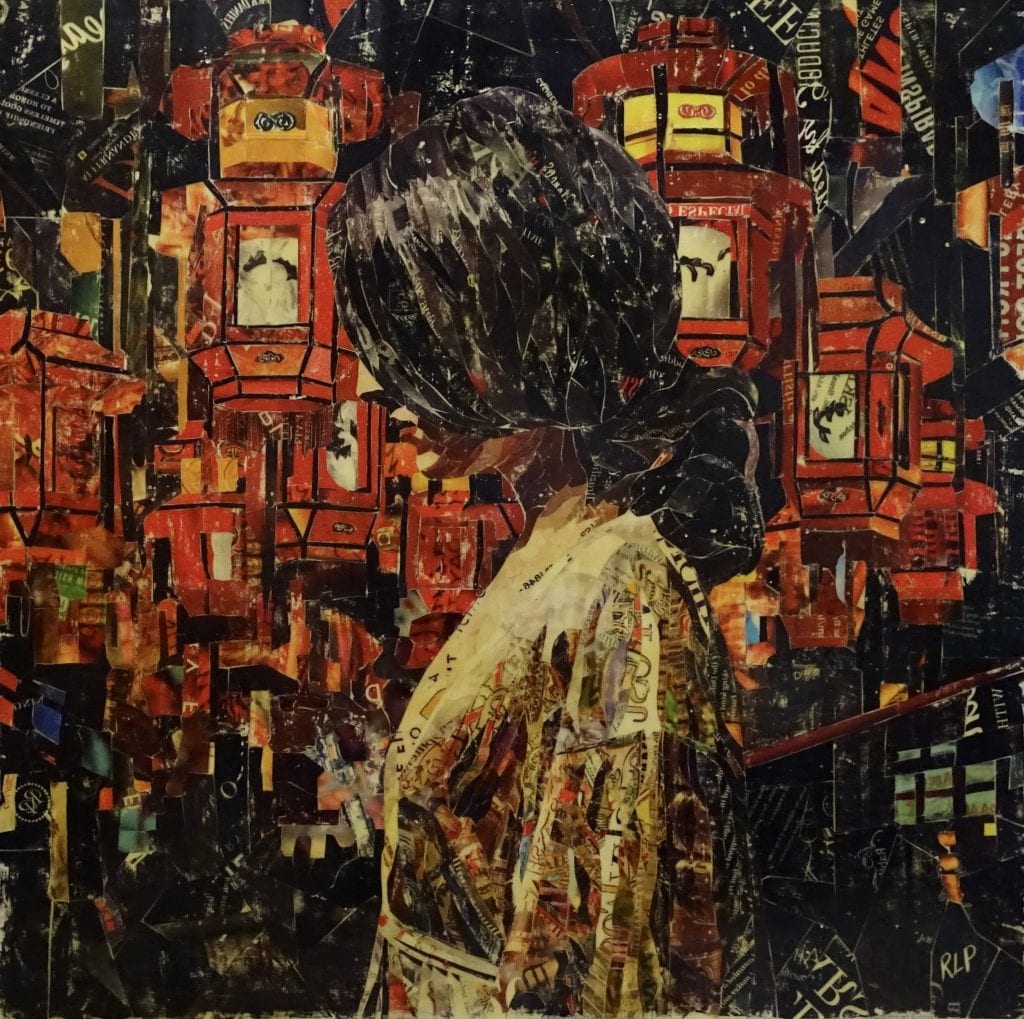 Randy says that his team for the Mystery Art League is cautiously proceeding with the event as planned. He says, "Pandemic willing, I'm hoping to make this first exhibit part of something really special. It's not just a unique experience that makes great use of the Two Rivers Mansion space, it's a vehicle to do something good. I want to be able to bring art to different locations that could use it. I also want to give people a means to take in art in new ways, and find a way to show some of the best visual arts talent in Nashville. I think this could be a lot of fun, and I'm looking forward to when we can bring this vision to the public."
Readers of Launch Engine are advised to follow the Mystery Art League's social media for updates about the event. For further information about Randy L. Purcell, including details about his Community Art Project, be sure to visit his website and social media.