With growing public concern about how we treat the planet, more businesses and consumers are considering a "greener approach" in how they go about doing business. This may mean using energy-efficient products or implementing eco-friendly tech to reduce a corporate entity's carbon footprint.
Zero Waste is a concept that's associated with those concerned about how their actions affect the planet. However, it's also a concept that may be hard to pin down precisely, as the EPA shares that communities may define it differently. That said, zero waste, generally speaking, is a set of values that are adopted to get the maximum use out of a product so that the item simply doesn't become garbage. By re-using products, one can reduce the amount of new units produced and prevent the unnecessary waste of energy, finances, and materials that go into making the product in the first place.
The Bailey Company is a forklift dealership with 12 locations serving Tennessee, Georgia, and Kentucky. It's a family-owned business, headquartered in Nashville, that's been in operation since 1949. The company website states it's "rental fleet is one of the largest in the U.S."
Ryan Bailey, The Bailey Company's Vice President of Finance and Operations, spoke to Launch Engine recently about the business's dedication to sustainable operation. He says that it's an ongoing topic of interest for members of his family.
"So, my grandfather started the business in 1949, and I'm part of the third generation," he says of the company's interest in recycling. "Our family's very focused on the environment… I grew up camping and hiking, and that kind of thing. We've always talked about that. So, that's one of the great things about a family business. When the family's on board with something, they can try to make it happen!"
The Bailey Company's Nashville location was recently certified by the TRUE program, an initiative by the U.S. Green Building Council that certifies companies that are making zero waste efforts. Over the years, The Bailey Company has whittled down the number of non-repurposed items it utilizes to a small handful. Items that The Bailey Company hasn't been able to reuse, like hydraulic hoses and air filters, are a challenge to repurpose. It should be noted that not all materials should see a second life. Ryan shares that it's possible that some materials may experience degradation after their initial use that may not make them fit for repurposing. For The Bailey Company's Nashville location, the facility has reduced its material waste by 99.57 percent via efforts to resell or reuse.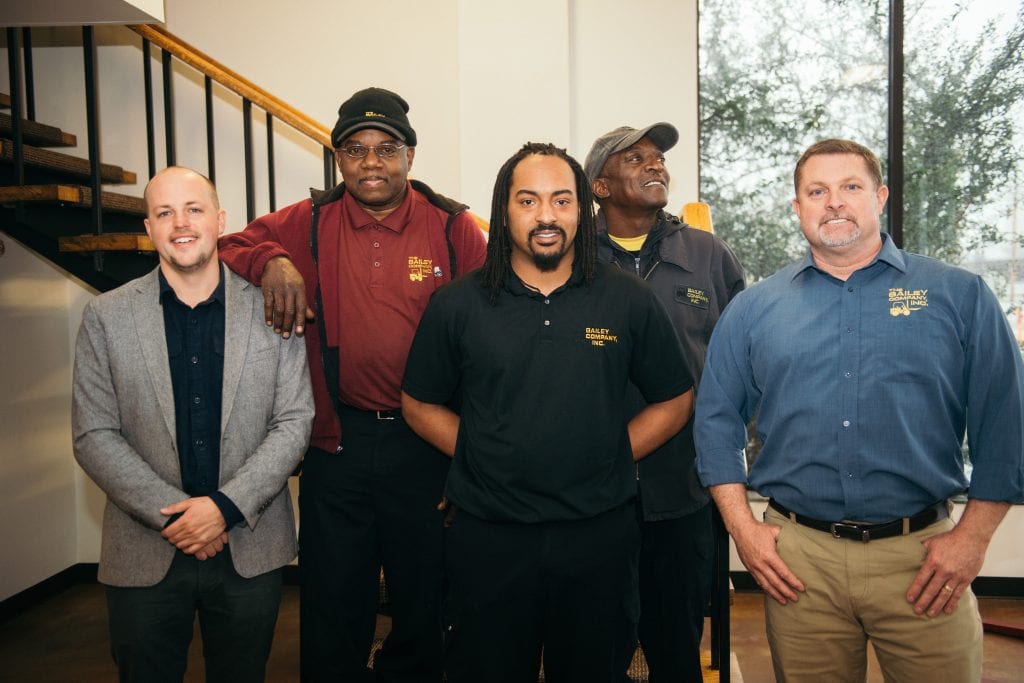 Per the Upper Cumberland Business Journal, "[The Bailey Company] has become Tennessee's first TRUE Platinum certified." Ryan elaborates, "That's a lot. We've got 60 employees at our branch. That's a lot of waste that we're recycling." And with 300 total employees at each facility when fully-operational, one could imagine how the shared scheme to reduce waste could be quite an accomplishment.
"It's been very difficult to get to this point," Ryan says, "but we've gotten as close as we can." He adds, "Some people consider that not to be part of the zero waste program. Other people, you know, think it's a great way to not put stuff into the landfill."
Besides the personal satisfaction, most of The Bailey Company's efforts to go green have been financially successful as well. The installation of solar panels and the swapping of dumpsters for recycling dumpsters has added more black ink to the business's ledger. Ryan explains, "Previously, we were spending hundreds and hundreds of dollars — thousands of dollars across the company — on dumpster fees. We're spending much less because we've got a small recycling dumpster." He adds that things such as frequent dumpster pickups are overlooked expenditures faced by other businesses that really add up.
For Ryan, every company has the potential to improve its waste-to-reuse ratio and can get close to producing zero waste. He says, "A lot of our waste is waste most businesses have. A lot of it is waste that comes from lunches. You know, you've got styrofoam containers from when someone goes to Bojangles, or whatever. But a lot of that stuff, we're able to compost or recycle."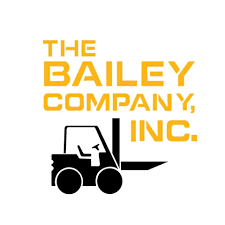 Ryan says that the zero waste initiative shouldn't be seen as a pet project of the family. He says that participation in positive social movements is part of what a company's clientele should expect from a business in the present day. He explains, "That's a trend nowadays is when you sign up with a big customer, they want you to tell them about your environmental efforts, your diversity efforts, you know. I think that's something that's commonplace now in business, is asking about the practices of the company that you're going to be doing business with."
From the associations it has, the character of a zero waste enterprise is one that puts it ahead of its competitors. It's viewed as a more wholesome way of conducting oneself as a business entity in relationship with the larger community. This includes how the company deals with its employees, how it interacts with other businesses, and how it acts with the consumer in mind. It's a series of actions that allow all of those involved to feel good about what they're doing. Ryan goes on to share that the zero waste initiative has helped The Bailey Company, noting, "One of our main suppliers of forklifts also has zero waste endeavors. They're pretty focused on the environment… Around the community, I think being known as the company that supports nonprofits and supports sustainability has been positive. It leads to some solid leads in customers as well." Such nonprofits supported by the forklift dealership include arts organization Turnip Green Creative Reuse and Justice Industries's glass curbside pickup service Just.Glass.
"I think that often people do care about just making sure they do business with a company that's a positive force and is concerned about these things," he says. "If we're concerned with where our waste is going, then we're probably going to be concerned with how we're treating people within our company. I think it's just indicative of how we do business and how we go about dealing with the nitty-gritty, and the negative parts as well. And try to clean that up."
Ryan sees zero waste as a mentality that can be adopted and shared. On top of completing a daisy chain between The Bailey Company's vendors, their locations, and their customers, he wants to share the joy of the zero waste philosophy. When other businesses are considering a zero waste methodology, The Bailey Company will give tours to show what their operations function within this approach. "I think it is an attempt to say, 'Hey, let's get more visibility into the true cost of our businesses! And let's get more visibility into what is the waste and the output of our businesses?' Because some industries… they're polluting. It's better for us all to understand what's truly a company that's part of [pollution] and what's not."

Details about theTrue program zero may be found on the official website for the program. For further information about The Bailey Company, including how they're advancing a green economy, be sure to visit their website and social media.