Physical theaters still offer a very important social experience, despite the ready availability of movies on streaming services. The likes of Netflix or Hulu cannot replace the communal sharing of moments of surprise, wonder, horror, joy, or sorrow experienced by viewers when they're seated in front of a large screen with their friends and others from their community. This large-scale communal experience of art stimulates thought and invites the community to open important dialogs.
This goes double for film festivals. These venues offer a unique and particular showcase for independent films that are by and large not yet available for home viewing. As such, they are an art exhibition, an exhibition of the craft of filmmaking, and an industry networking experience rolled into one.

The Franklin International Indie Film Festival (FIIFF) is returning this year in its fifth edition to showcase new films and the talented crew who make them. The FIIFF will take place Tuesday, Nov. 9 – Sunday, Nov. 14 in The Factory at Franklin's Mockingbird Theater. According to a member of their team, FIIFF festival's goals are to "promote artistic achievement and excellence in filmmaking. Through our organization we facilitate the appreciation of worldwide cultures through digital media, support work in digital approaches, and uplift filmmakers as artistic voices. We believe that mentorship through industry panelists and workshops as well as networking and collaboration are essential in building the independent film industry."
Founder and Executive Director of FIIFF Nan Puetz is a filmmaker and a movie lover herself. She serves as the president of Tennessee Women in Film and on the executive board of Women in Film and Television International. She says that FIIFF supports creative filmmakers and inspires the next batch of loyal moviegoers.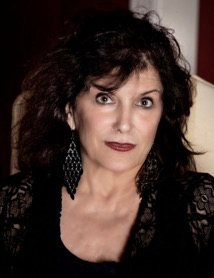 "When we founded FIIFF in 2016, I was concerned about the endless junket of giant studio blockbusters," Nan tells Launch Engine. "While such movies are fun, they can't be the only kind of movies one watches. That, to me, is like a child eating nothing but candy for dinner for years. Where's the real sustenance?"
Nan observed that a giant chunk of what people promoted on the cinema marquee and movie posters under the glass are remakes, sequels, and adaptations. Even if these are faithful recreations of some of popular culture's favorite intellectual properties, the studio model catering to mammoth stories featuring explosions and superpowers doesn't leave room for much else.
Nan says, "What about the content that gives audiences something fresh and new? That's really what the movie-going experience is supposed to be. It's supposed to inspire, uplift, and expose viewers to a whole new story and emotional journey."
In conversation with locals, she figured that audiences willing to take a risk on an independent film needed greater access to such content. Creating FIIFF, Nan states that people can see films that tell new stories or experiment with the medium in their own backyards.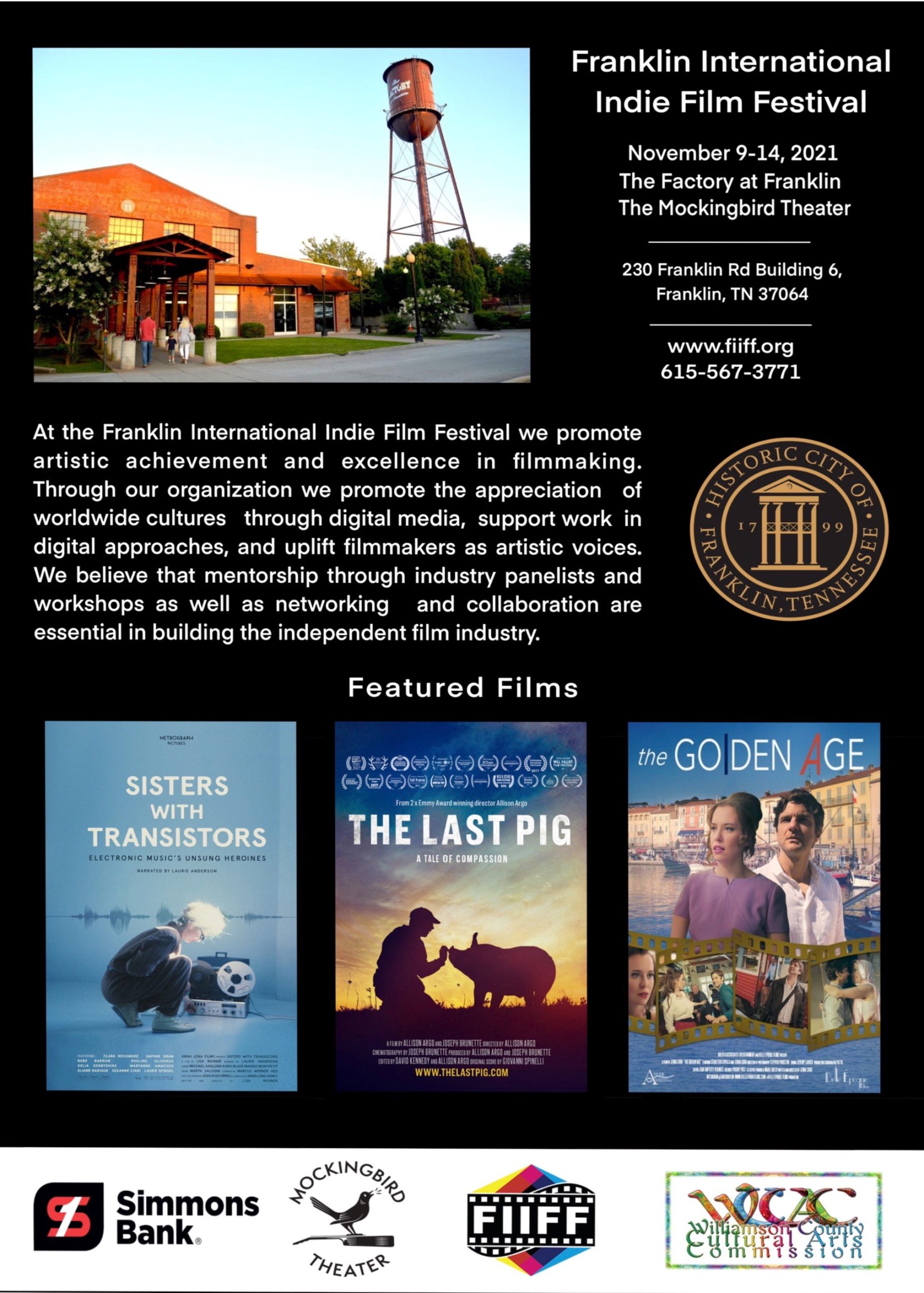 As a regular guest speaker at festivals like Cannes, Sundance, and the Toronto International Film Festival (TIFF), Nan had connections to other films and filmmakers that might never get a public viewing in Tennessee.
"I love having a way to screen and celebrate local and international filmmakers," she says.
Nan believes that every new movie experience is like opening a present that's been giftwrapped. Not knowing what's in store and being caught completely off-guard by that experience of newness are part of what makes stepping into unfamiliar creative territory worth doing. Furthermore, Nan wants FIIFF to be a refreshing and welcoming experience for everyone. With this in mind, she has worked to distance FIIFF from other film festivals that focus on a particular culture or demographic.
"Our target audiences vary widely," Nan explains. "We sell tickets to anyone from 14-90, and we have films that will engage all ages. That's kind of the magic of film. You can bring all of these different people together who—you have to wonder—may not have gotten together for other activities within the last 18 months."
Due to COVID-19, last year's event had to go virtual. Over the five day period of the festival, the schedule of 51 films—a mix of shorts and features—was screened online by more than 250 people, and the panels had 110 internet participants.
For this year's festival, Nan wants to make up for the lost time of 2020. This is why FIIFF has a stout programming schedule that will include at least 60 movies, five industry panels focusing on pressing issues for independent filmmakers, and a lineup of guests including producer & entertainment attorney Hal Kessler, entertainment finance guru Todd Hein, screenwriter David Deboarde, award-winning past producer for the BBC Kate Kinninmont, the internationally celebrated casting director Claire Bleasdale, producer and co-founder of Female Film Club Nicole Lieberman, and a secret celebrity host.
One portion of the festival's programming that Nan is excited about is a music licensing, clearing, and scoring panel that's part of a competition put together by Memphis Music Banq on Saturday, November 13, which is sponsored by the Tennessee Entertainment Commission.
"It's one of the neatest things we've done," Nan says. "This panel takes clips from independent films in post-production that are still looking for music. Our pool of judges will then take music submitted by the composers, and vote on which music best fit each film clip."

As with the general audiences, FIIFF wants to bring together filmmakers from around the world to the city of Franklin, which has preserved its small town charms throughout the growth and expansion of Williamson County.
"Franklin is perfect for a film festival," she opines. "On top of being beautiful, there's so much to do while you're waiting at a festival. We forget that some of these friendships and alliances are made offsite, and what better setting is there than Franklin for one to discuss their own creativity?" Nan notes that she's aware of 10 film and television projects that were created from relationships made through FIIFF.

Outside of the festival, Nan is currently working on two feature films (which were in pre-production at the time of writing) and a short documentary based on a famous Tennessee native. The festival will be monitoring COVID-19, and will issue a formal statement regarding what safety protocols will be in place for the event. For further information about the Franklin International Indie Film Festival, be sure to visit its website and social media.