When talking with a visual artist, you will find that the world of art is filled with coded messages. Some famous artworks are said to contain hidden religious, political, or even personal expressions, while other works have been used to hide clues to literal treasures, including artwork that can be found in a planned event series happening right here in Middle Tennessee. Even if it's not literally the case, every painting is imbued with layers of meaning and has the potential to lead the viewer through a metaphorical "secret passage" to new meaning and a "treasure" of sensory experience.
Discovering—and rendering—hidden layers of meaning is part of the daily work process for Nashville visual artist Tony Sobota. A former art educator, member of arts advocacy groups such as the International Society of Caricature Artists, and winner of numerous art awards, Sobota has been in the area since 2015, after having relocated from Knoxville, TN, where he lived for over 15 years.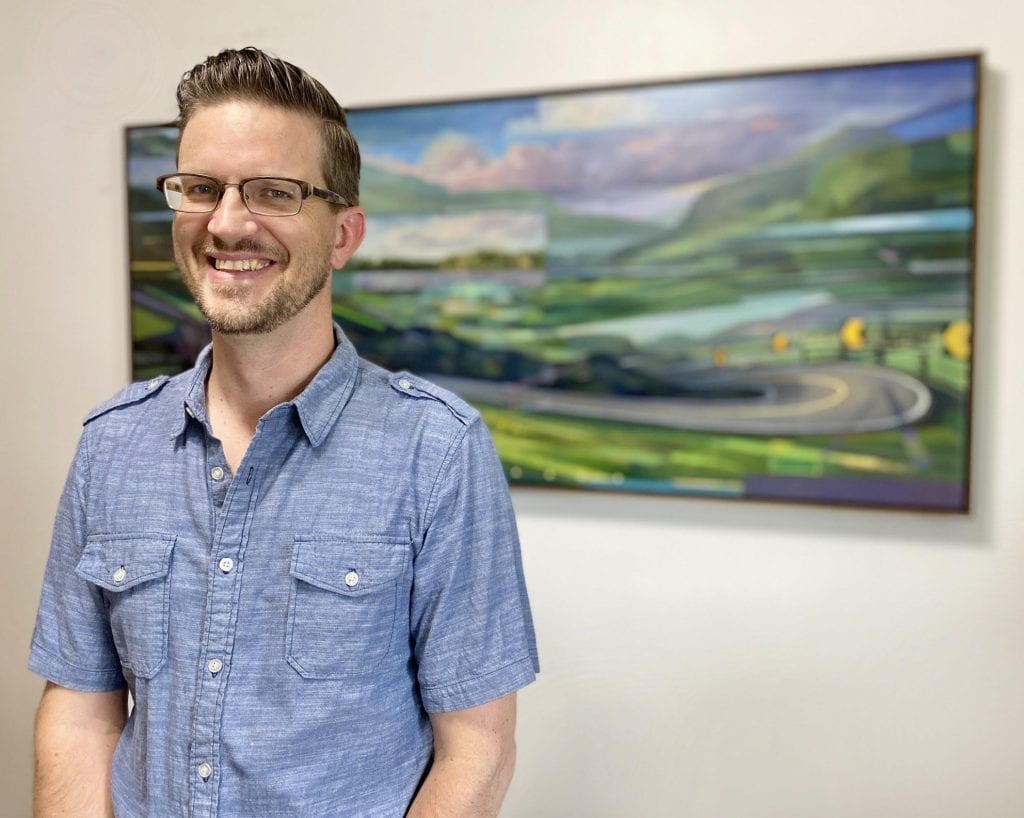 Tony's story as an artist begins with him dropping out of graduate school in 2004, after deciding that he wanted to do something else other than his at-the-time studies in marriage and family therapy. "It was just something that wasn't clicking with that. I wanted to work with my hands," he tells Launch Engine. "More or less, kind of get dirty."
Speaking candidly, Tony explains that the decision to leave graduate school was not a wise financial decision. He says that even "being a man of simple means," the decision to become an artist felt extravagant to him, particularly since half of the people he knows who attempted a career as an artist didn't make it past their first year. Nevertheless, it was a combination of a desire to indulge his creative voice and the desire to avoid being trapped in a career that he didn't like that pushed him towards art.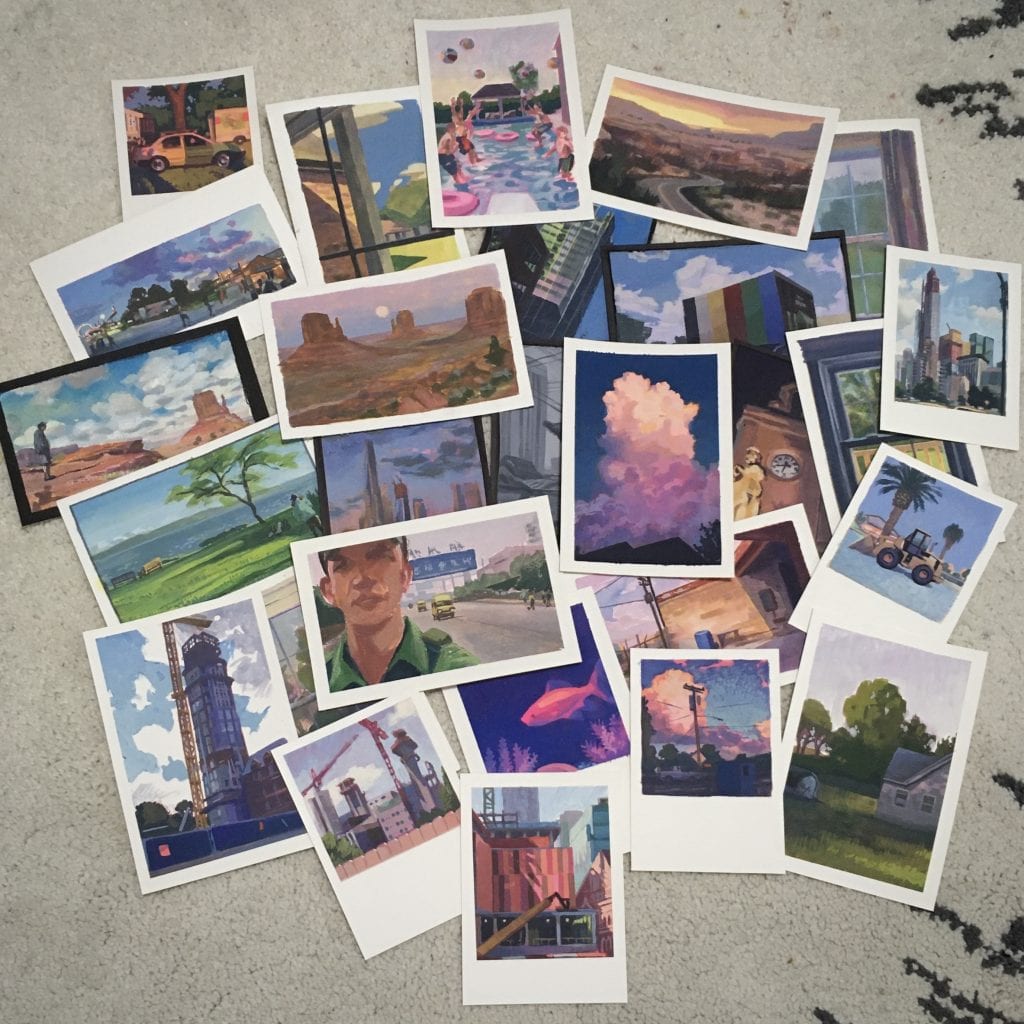 Of course, like most things in life, Tony's art career grew gradually. At the time that he made the decision to go into art full time, Tony already had a sidebar career as a caricature artist, taking other work to supplement his income. Doing caricature work helped him hone the skill of packing a lot of meaning into a single image, as the style demands that one sum up an individual's weaknesses or noticeable features visually in a single drawing.
Tony views himself as a "recovering perfectionist." He explains that even though someone might love his work, he sees all the flaws that might not be visible to other people. That battle with perfectionism was a real struggle for Tony in the beginning. Tony realized that he would have to learn to complete a piece of art and then have the courage to let it stand, just as it he did it, with all its strengths—and weaknesses. He would have to learn to accept that finished but not perfect reality. Tony recalls, "That was sort of a model for just saying, 'It's okay. It's okay to be an artist. It's okay to sell your work, and to practice being better.'"

Tony was able to build his reputation as an artist, starting at the amusement park Cedar Point. In 2009, he was finally at a place in his growth as an artist where he was able to focus on his art to pay his bills, having worked the amusement circuit as a caricature artist for destinations such as Dollywood.
With the designation of being a full-time artist came the desire to challenge himself by expanding his horizons. His caricature work was enough to pay the bills, but Tony knew he wanted more. That same year, Tony drew on his faith as inspiration for his "Biblical Art" series, which features sensitive situations and some more contemporary re-imaginings of famous characters in Christianity in order to make them more relatable. Tony says, "A lot of those characters are very human—especially in the Old Testament, just very, kinda dirty, if it's fair to say."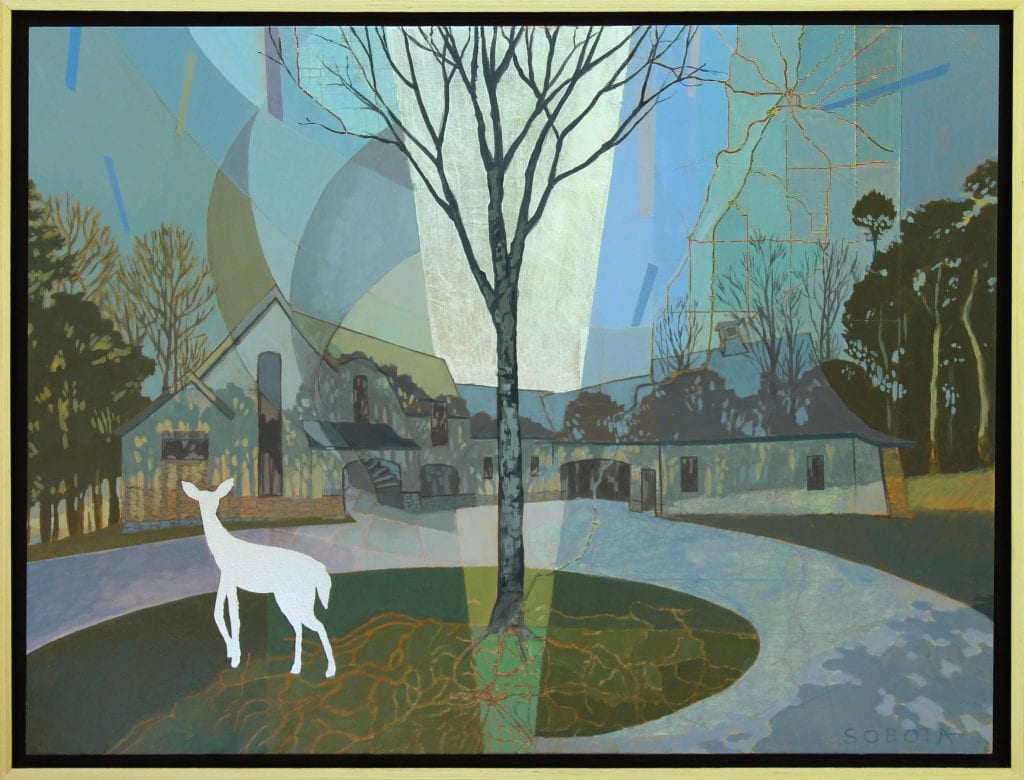 If one's paying attention to Tony's work, they can find references that add to the overall effect of the paintings. For instance, his piece "The God who is with us" which depicts Goliath taunting Israel while Mary is protecting Christ as an infant. This painting features Satan as a serpent, the Christian ritual of Holy Communion, and skulls of the lost that might be missed with a glance. Tony's goal with the piece was to contrast the forces of evil with the forces of the divine. That contrast also impacts the color palette, with a gold leaf halo—part of a larger visual tradition used to depict a holy influence—standing against earthy tones.
Tony's work also includes some commissions that pack a whole lot of meaning into a painting. "Barry and Maria" is one such exercise in this, made for the 30th wedding anniversary of two friends. The painting shows both the couple's farm in Tennessee and the New York City skyline—since they relocated to the area. The painting has a ring in the middle, symbolizing infinity and tying everything together.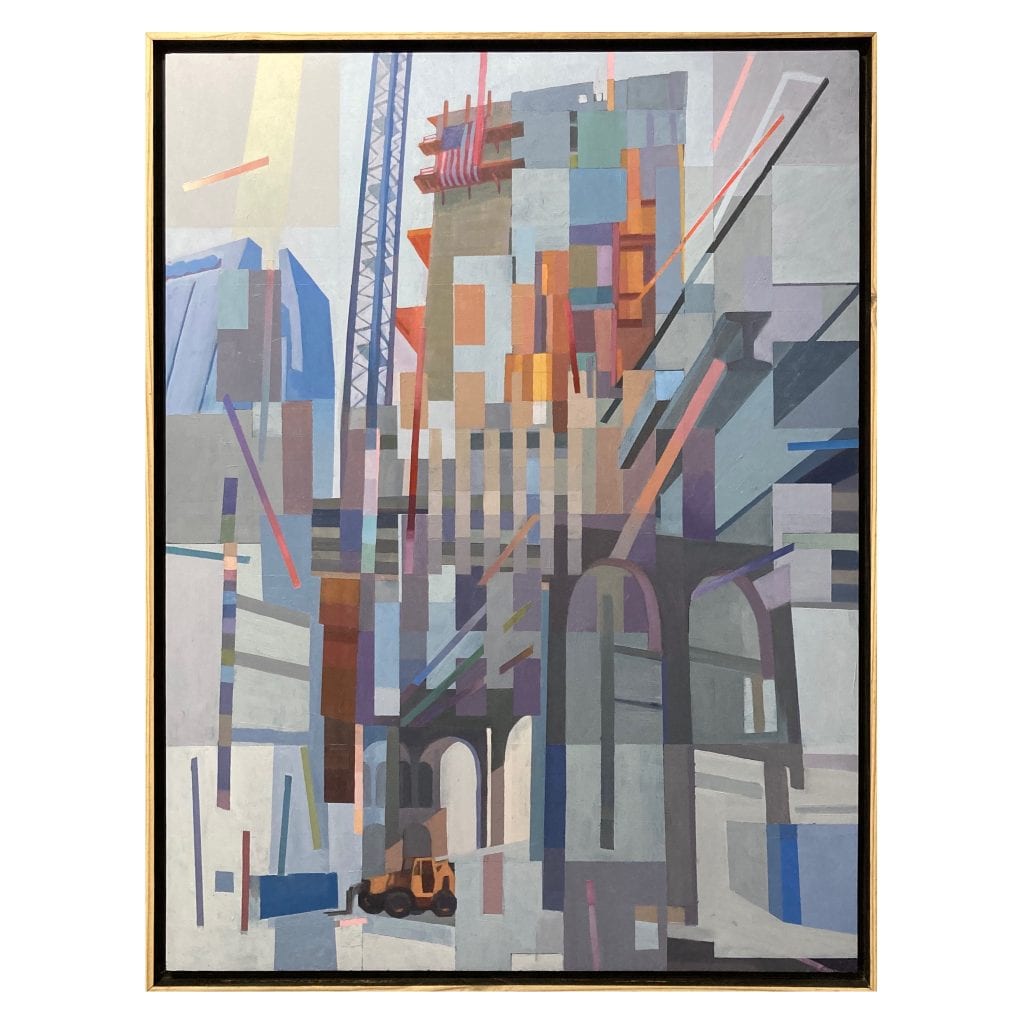 With regard to his commissions, Tony says, "Each one of these paintings is bound up in someone else's personal story."

After the conclusion of his Biblical Art series in 2013, Tony wanted to see what else he could do. He had done some other series related to industrial complexes and maps. According to his website, "A chance encounter with a construction crew while painting on location in 2016 challenged me to pursue an unlikely muse: the construction site. Since then I've developed the language of construction to frame my portrait of Nashville as a work in progress."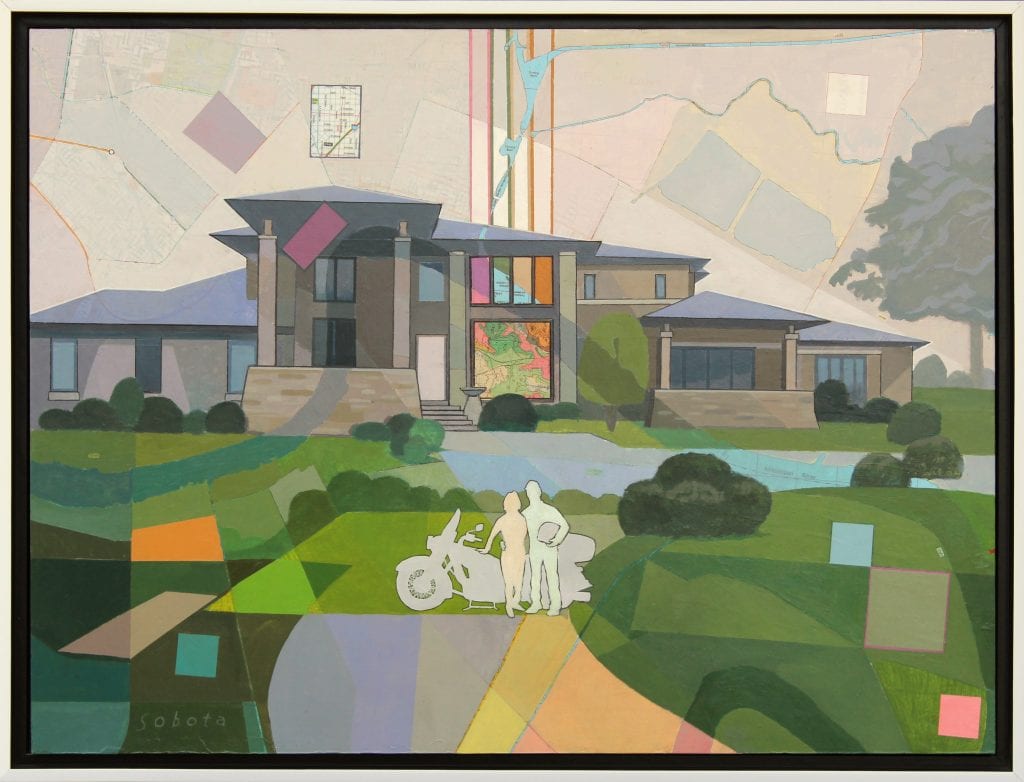 This experience with the construction crew birthed Tony's "Construction" series, a more recent collection depicting what Tony's seen and experienced of downtown Nashville's construction. Tony expounds upon this, telling Launch Engine, "Painting can be a complex process. I tend to make things more complex. For me, a way to simplify that is to break the painting up into a grid, or break the painting up into smaller pieces, and focus on those smaller pieces… Looking at construction sites and job sites was a way for me to learn about that painting process more. So, in the subject matter itself, there's smaller parts being built."
Tony continues, saying that when one looks at a building, they can either see something coming together or something being torn apart, depending on the viewer's perspective. Whether one chooses to see growth or destruction, for Tony it was the moving parts of the whole "organism" that is a construction site that moved him to want to attempt to capture it, with all of the individual workers, the gear, and the machinery. It should be noted that Tony already has several pieces depicting construction cones, which he thinks are colorful and captivating.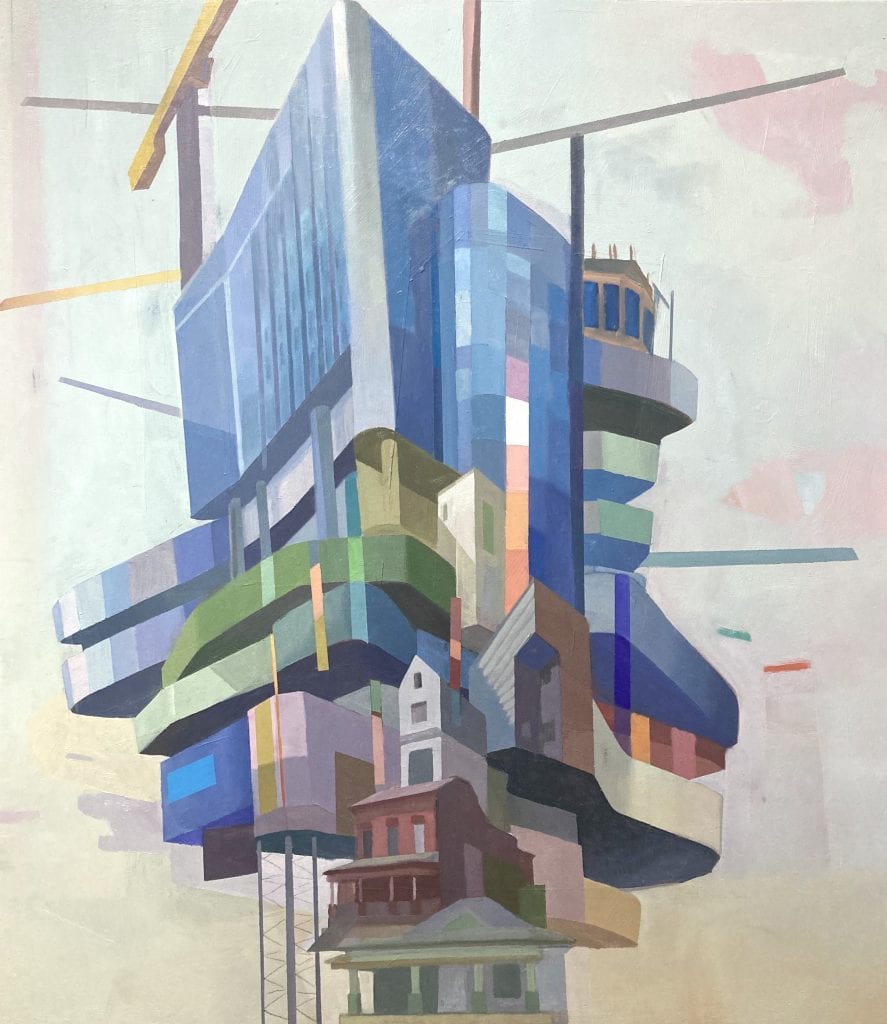 "This is just a symbol for where the city's at right now. And this is a symbol for where I'm at right now," Tony says of the construction cones. "In terms of, you know, building and rebuilding a career. There's work to be done, and there's danger to be cautious about. But there's an excitement. 'What's going on over there?'"
Tony thinks of his construction series as a snapshot of a fleeting adolescent phase of Nashville; one that in a strangely human way shows you the meat and skeleton of buildings as they're being put together. As both the overall development of Nashville and the individual construction projects are stressful, Tony wanted to convert those experiences into "a meditation on what is good in growth"—and a way to look for the value of development in action, since development is an ongoing process.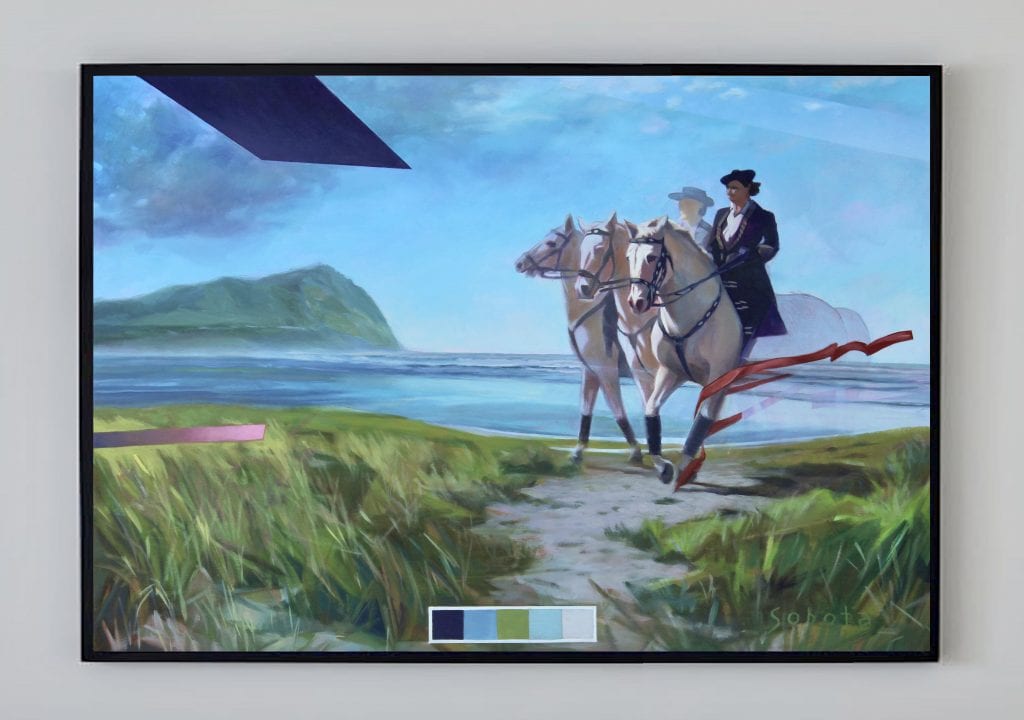 He says, "There's just a lot of interesting stuff going on, and for me, it's helpful to just look at those individual parts, and then see how that puzzle fits together into a painting."
Tony says that outside of doing work focused on the construction sites, he wants to do a whole series on the construction workers you might encounter at one of these sites. Since the structures are made by human hands, Tony is curious about the people wearing safety gear and moving the city towards another step of progress.
"I relate with those people—the ones behind the actual building of it," he says of the crews on construction sites.
Tony's most recent works will be on display virtually for the University School of Nashville's Artclectic Online 2020 art show, which runs through Sunday, October 25. Because of COVID-19 affecting the capacity to see art in person, Tony has arranged for all of the art submitted for the Artclectic exhibit to be displayed at his home. Those wanting to see the art may schedule an appointment in advance.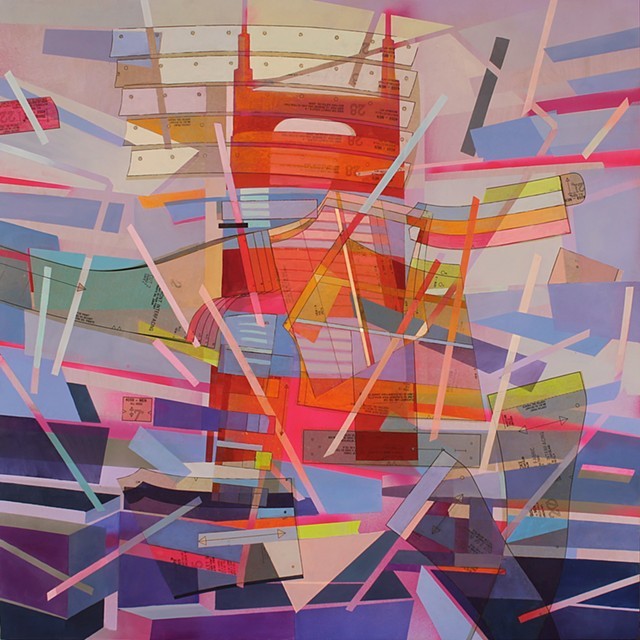 He's not "official," about saying it, but Tony senses that the "Construction" series work featured in the Artclectic Online 2020 art show might be his last in the series. He's currently working on his "Life Portraits" series, which is similar to his commissioned work. However, he admits that he isn't certain.
Tony's inability to give a firm answer on this depends on whether or not he's going to find something that excites him and inspires him to do more work in the "Construction" series. With art, many artists spend time looking at a subject from a wide variety of angles until they feel that any other works would simply retread old territory. Likening his work as a visual artist to that of a novelist, Tony says, "What do you want to think about for two or three years? What can you be obsessed with for two or three years? And then you write the book, and it's published, and then you move on to the next book."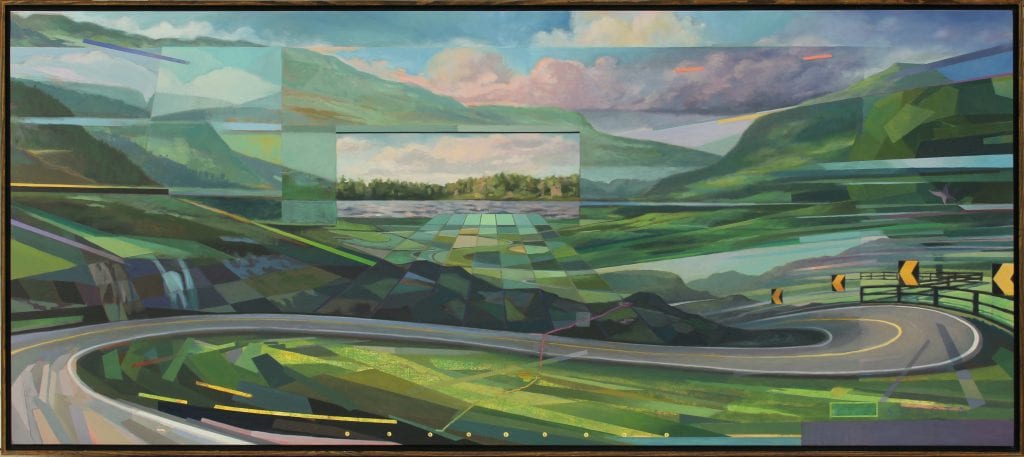 The key to doing great work for Tony is to not be bored with what he's doing, as that will show in his work. He has to keep moving to find new meanings and ways to show those meanings to an audience. Tony says, "I think the best work is the work that you're excited about."
For further information about Tony Sobota's art, including how to purchase paintings, Tony's caricature services, or details about forthcoming art shows, be sure to visit Tony's website and social media.