Even if working professionals define themselves by what they do, they still need time for recreation. Having fun with others can build and strengthen relationships as well as help people unwind from their daily stressors.
There are a lot of businesses that sell the idea of having fun. But how many of them treat fun as serious business? For Leia Avery, the owner and CEO of the full-service game and event production company Just Play Entertainment (Just Play), playing games is a necessity.
Just Play Entertainment started off in Chicago, hosting monthly game nights for adults. Leia tells Launch Engine that the business idea came to her in 2009, when she was watching the TV show "The Big Idea." The program featured an interview with the creator of the game "Cranium," an interactive board game that had grown into a phenomenon and was sold in stores all over the country.
Leia says, "I was impressed by his journey, and I said, 'You know what? I want to create a card game!'"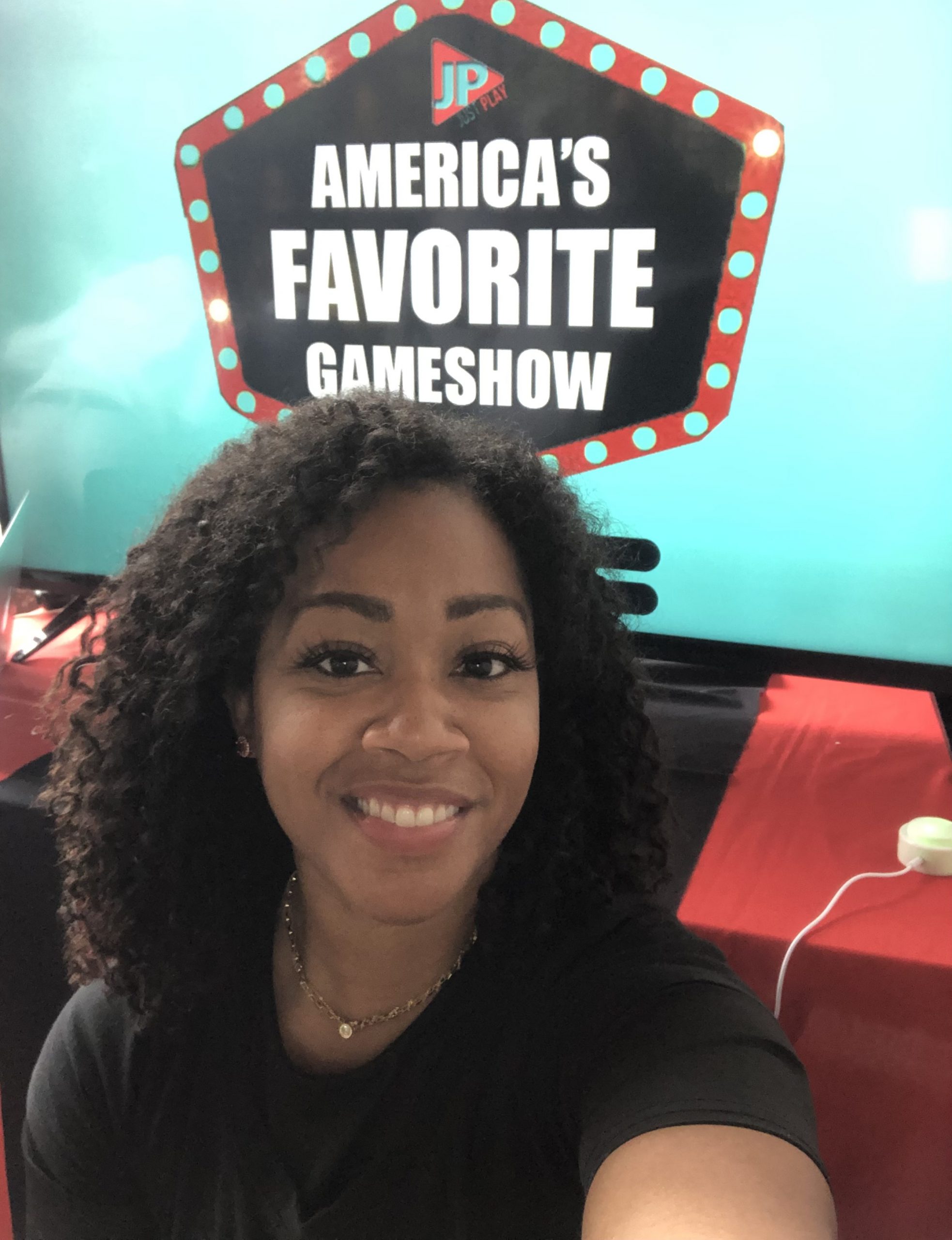 Leia was a huge fan of the game "Taboo" growing up, and decided to make her own card game called "Catch My Drift" in a similar style. In 2016, the card game rebranded, changing its name to "Hip Hop Charades." It is now a popular card game that has been featured at major toy and game events, as well as on television shows like VH1's "Black Ink Crew Chicago."
According to Leia, the game sold really well and was a sought-after product at shopping mall kiosks. Even though it was popular, Leia frequently received feedback from buyers that they just hadn't had the time to play the game yet.
Leia recalls, "It just made me realize that adults don't take time out for fun. We have so much responsibility, whether it's kids, being a wife, a husband, whatever."
Hearing that her customers struggled to find to play a game made Leia's heart hurt. She is a great believer in the idea that people need to take a break and cut loose. She believes that having fun should be seen as a necessity—just like food, water, clothing, or shelter. That gave her the idea to host game nights, and not just to sell more of her card games. Leia wanted to help people rediscover nostalgic games, or find new games that would become instant household classics. Hosting these events, Leia set up games like "Musical Chairs," "Family Feud," or "Jenga"—and the demand for her game services grew.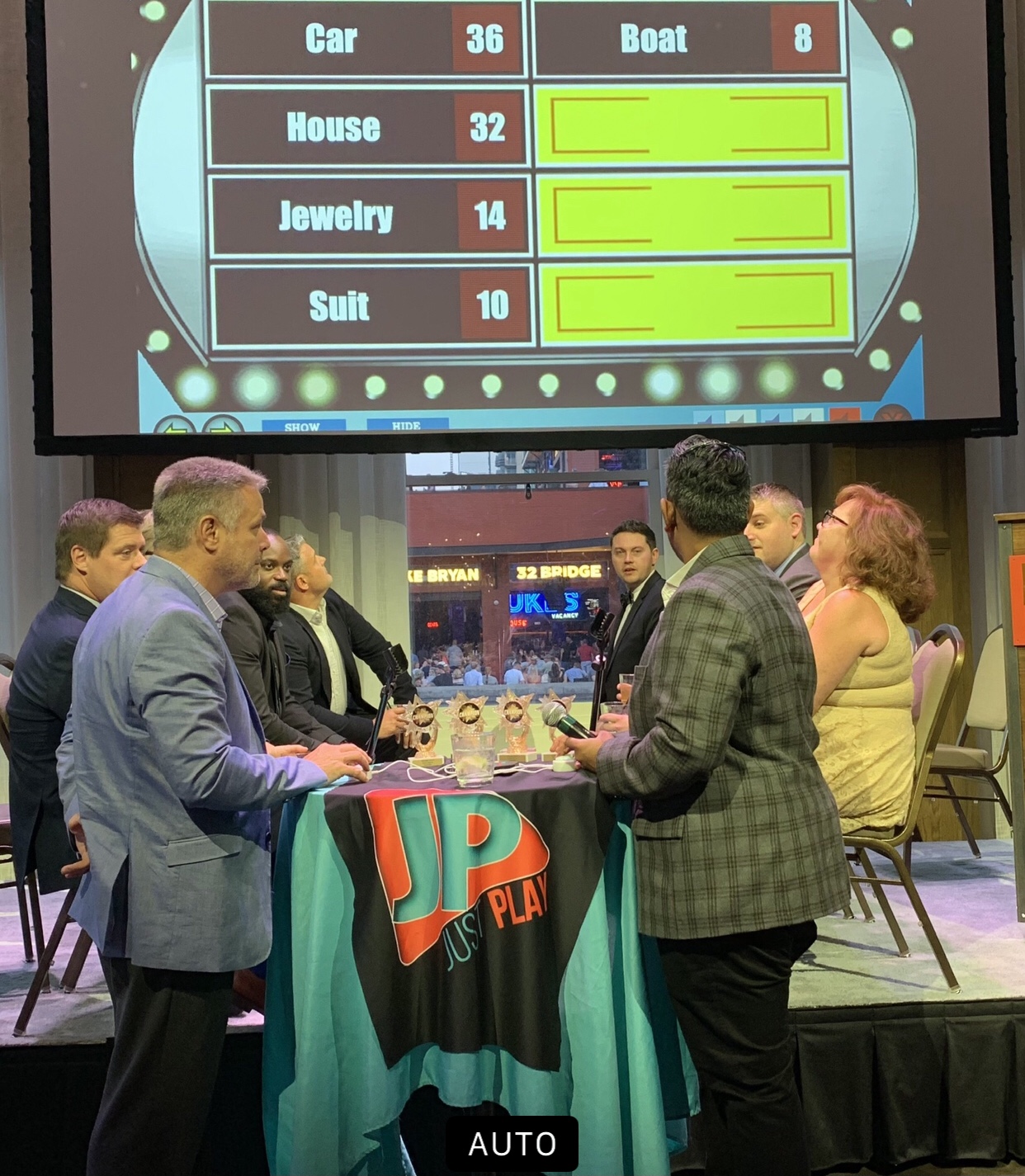 Corporations got wind of what Leia was doing, which initiated her move into the company team-building space. Serving more people boosted Just Play, and the company was able to expand to different locations. Having originally attended college in Nashville, Leia moved back to Nashville from Chicago, and now she operates Just Play in Nashville, Chicago, and Atlanta.
Since her expansion, Leia has hosted events for big companies such as McDonald's, AT&T, Deloitte, and the Jack and Jill Foundation.
When COVID-19 came along, Leia says that she thought her livelihood was over. "I felt like I may have to find a 9-to-5," she says jokingly. The pandemic halted her bookings, and Leia didn't know what to do.
It was about this time that a woman reached out to her to ask about planning a baby shower during the pandemic. With so many businesses locked down, the woman had to alter her plans, and was looking into the possibility of a virtual baby shower.
"When that happened, that gave me the idea to host the games virtually," Leia explains. Using the virtual baby shower as a test run for what she could do with other events, Leia played "Baby Shower Feud" (her spin on "Family Feud"), and she arranged for activities like a virtual gift unwrapping and an online toast. Fully virtual, Leia's business expanded to celebrating virtual birthdays during COVID. Now that she was able to do via the internet what she used to do in person, Leia's business was recognized. The Look Chicago hailed her as one of the top 10 companies to celebrate special occasions during the pandemic and Chicago Magazine dubbed her as "the best substitute for pub trivia" during COVID-19.
Leia recalls, "The pandemic actually helped me pivot, as well as create an additional stream of revenue that I never thought existed virtually. And the crazy thing is—no longer do I have to host events locally in my area. We can bring people from all over the world in one place."
Being a Black entrepreneur, Leia makes sure that some of the games in her inventory are intended to appeal specifically to Black consumers—such as "Hip Hop Charades," "Black History Virtual Escape Room," and "Curls and Kinks Beauty Lingo" created to appeal to a particular market. That said, she explains to Launch Engine that her services don't skew to just one demographic. Rather, she hosts a variety of games and events that are catered to the needs of her various clients.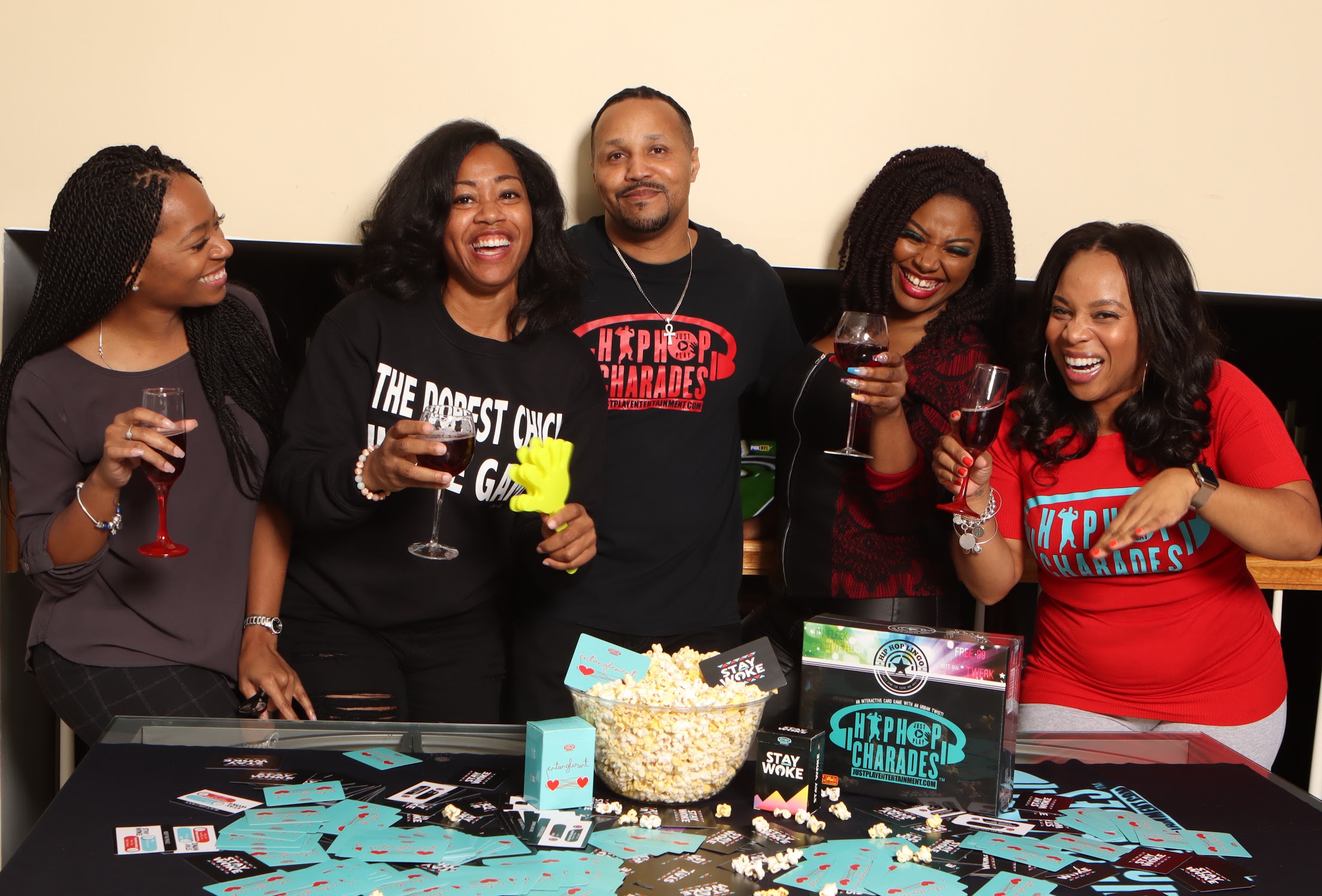 Just Play continues to grow, and Leia has added the suite of Just Play Travel services which will offer planned getaways to preferred vacation destinations. Leia is currently working on the mobile app for "Hip Hop Charades," and she is also making plans for game creation consultation—which means that Just Play's fan base will have the opportunity to be the test market for forthcoming entertainment options.
Leia explains, "A lot of people have these great game ideas, but they don't know where to start. So we have a team of designers, and we can actually help them with the ideation of their card game, help them get the design together, get everything… ready for print and manufacturing, and offering the quotes from different manufacturing companies, and things of that nature. So, we're trying to help build the community, you know, creating games of a unique niche."
For further information about Just Play Entertainment, be sure to visit their website and social media.