When people discuss technology, how much of the discussion focuses on a single piece of innovation within an industry? Perhaps more importantly, how often do we reflect on the large-scale social implications of new technologies, which touch the world all at once?
These are important conversations to have. That's why they're on the programming agenda of The 2020 Greater Nashville IT Summit, which will take place on Thursday, November 17. The one day virtual conference, put together by the Nashville Technology Council, will offer nine presentations and three keynote presentations.
Perhaps the most intriguing of the keynote speakers for the summit is author and technology consultant Kate O'Neill, whose presentation "A Tech Humanist Look at the Future of Nashville" will open the conference. According to the summit's website, "Kate O'Neill is known as 'the Tech Humanist.' She is helping humanity prepare for an increasingly tech-driven future by teaching [businesses] how to make technology that's better for humans. Kate has led innovations across technology, marketing, and operations for more than 20 years in companies from startups to Fortune 500s. Among her prior achievements, she created the first content management role at Netflix; developed Toshiba America's first intranet; led cutting-edge online optimization work at Magazines.com; was founder & CEO of [meta]marketer, a first-of-its-kind analytics and digital strategy agency; and held leadership and advisory positions in a variety of digital content and technology startups."
"It's really more about humans," Kate tells Launch Engine of her overall philosophy about tech. "…humans, in general—in whatever role they're in. If it's the role of employee or the role of customer, user, patient, guest, or student, or whatever. It's the fact that technology facilitates many of the experiences that we have as humans, and… we want to make sure that it's not just easier, but more in alignment with what is actually… facilitating that experience for humans."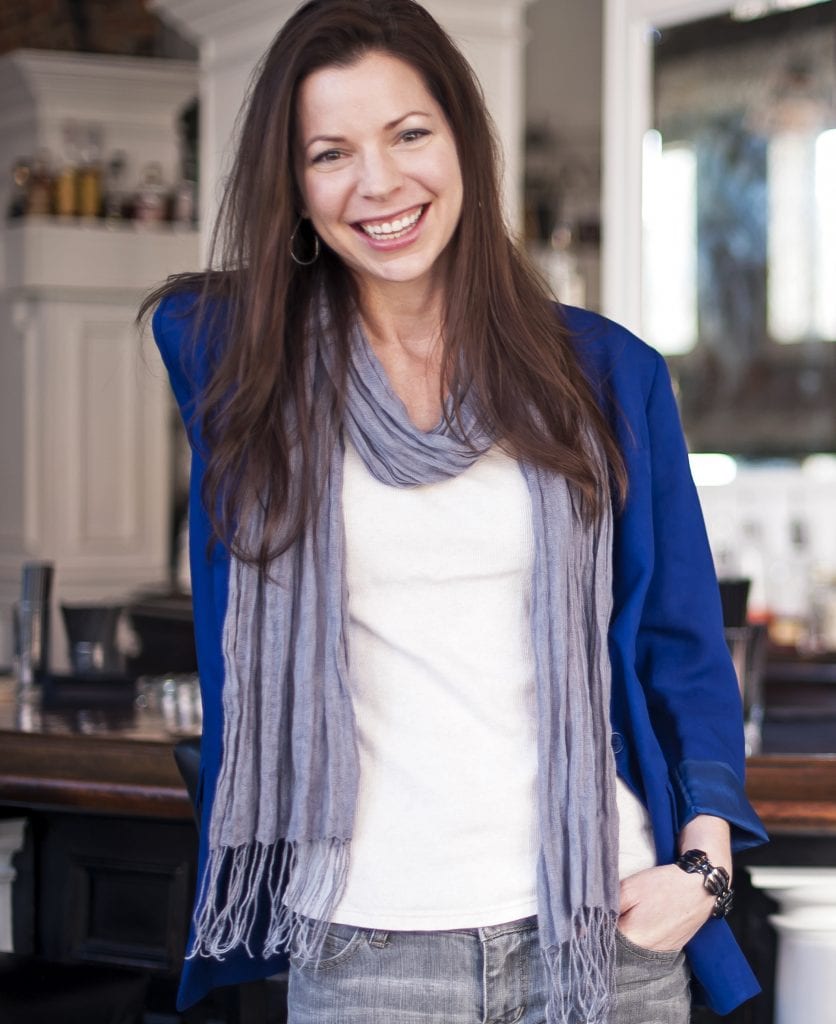 Kate says that people should recognize that businesses are behind the technology-driven experiences. Furthermore, the end goal should be that the institution-employee-customer relationships should all function in harmony with the technology. Referencing a concept from her latest book Tech Humanist, Kate explains that an entity using technology must operate with a purpose that is clear to all of the people engaging with the tech experience. The technology exists to amplify that purpose, and "make it more real, more meaningful" to the end-user.
The implicit goal for such a philosophy is to help businesses and consumers declutter their lives from unnecessary tech integration and make people's lives better. Kate states, "We're going to have more and more data and tech-driven experiences all the time—from here, forward. We're not going back to a less technology-driven world!"
Kate points to Disney theme parks as an example of a business enterprise using a seamless technology that's aligned with the interactions of the surrounding humans. "In a lot of the work that's been done to understand what they exist to do as a company, it's about creating magical experiences," she says. Kate goes on to explain that with that understanding, one can look across Disney's organization, seeing that every employee within the structure is enabled to solve problems with the company's mission statement in mind. She notes, "When you think about how technology enters that picture, they were able to make a billion-dollar investment in the My MagicBand program because it actually did solve a lot of business problems by facilitating speed and efficiency through the park." She adds that the easier admission to rides and attractions has fueled and facilitated the magical experience. It's also able to submit data back to the park for a number of uses—including optimization of processes.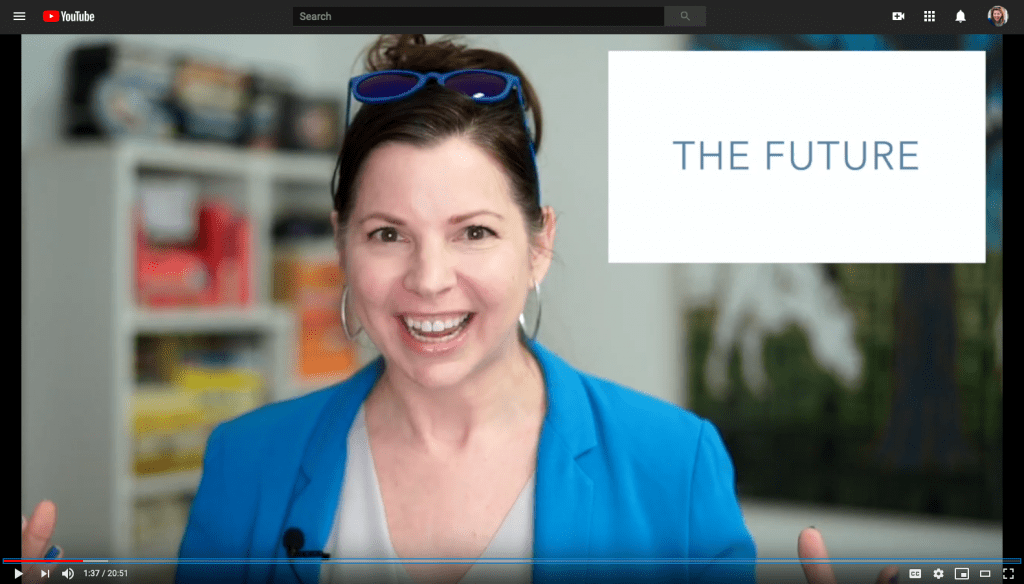 Kate says, "You're actually feeling like 'Wow, this little bit of magic that's on my arm is just whisking me through the park!'"
Kate also has an interest in helping companies and organizations unearth unique technology experiences and values. "A lot of the work that I've been doing has been thinking about the meaning of place, and how that gets dimensionalized through that understanding of how people experience it," she says. Kate tells Launch Engine that this work is outlined in her book Pixels and Place, which explores the relationship between technology, location, and business. As a consultant, Kate has helped the businesses and organizations banking on an area's unique narrative—such as museums—take hold of greater opportunities to be part of a locale's narrative.
Kate says that this is also applicable to a city or region's conversations about technology. She recently completed a keynote presentation for the Vancouver Island 2020 State of the Island Economic Summit. Additionally, she recently worked with the City of Amsterdam in the Netherlands, to help their civic leaders put together a vision of the city's future. Since the city will be 750 years old in the year 2025, Amsterdam has developed seven pillars of improvement they've determined as relevant to the city's future.
"They brought me in to help them think about an A.I.-and-place strategy, [a] sort of 'smart city' strategy for how to integrate more meaning into the experience that people in that city have," she says.
It should be noted that Kate actually lived in Nashville for 12 years and served on the board for the Nashville Technology Council. While there's a homecoming aspect to her keynote presentation at the summit, there's also a window to touch on the tech values unique to the city she once called home.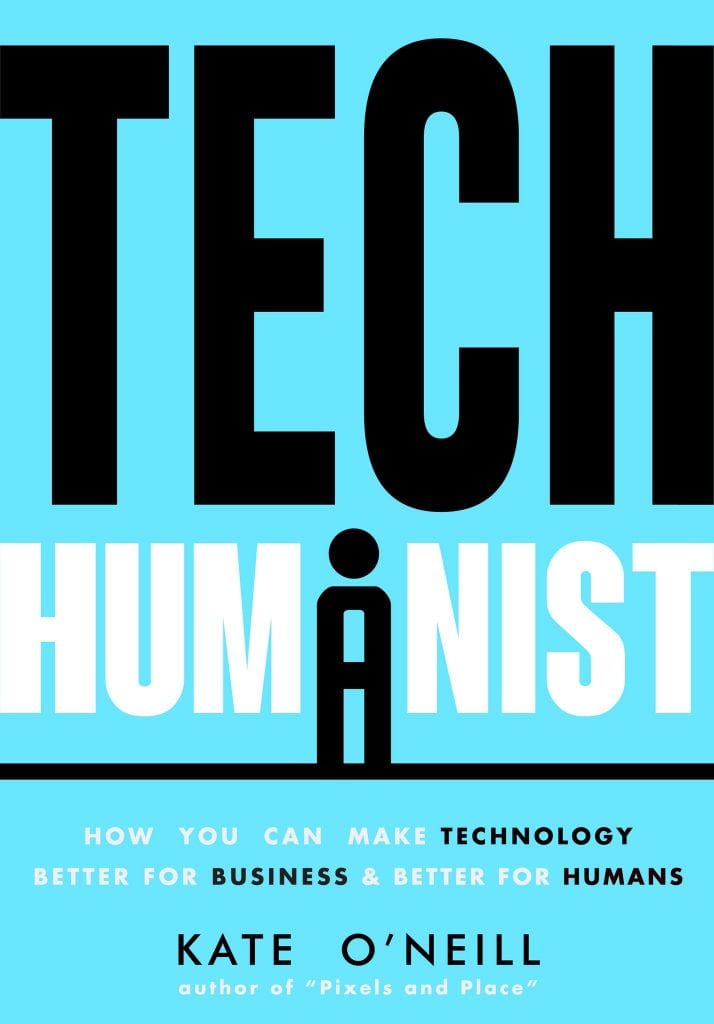 "My experience of Nashville in the 12 years of living there was that it was a very collaborative city," Kate recalls. "It was uniquely collaborative. I've never lived or spent time anywhere that had more of a sense of deep collaboration."
As every region has its own values made by the commercial or residential players that call it home, Kate attributes this singular desire for two strangers to work together to the city's songwriting community. She says that the feeling of "everyone's door is open for getting coffees or getting to know each other" is an attitude shared by many musicians and businesspeople alike. That hospitable spirit, along with the city's branding of its creative and business output, is something that makes Nashville stand apart from other areas. It's something that Kate says could be amplified by technology, and subsequently could create a technology community that's completely different from competing tech communities.

"Everybody's accessible, everybody's interested in what everybody else is doing," she says. "And supporting and boosting each other in ways that I just don't see elsewhere… In a world where people can live anywhere and work anywhere, it's going to be important to understand what the value and the meaning your place brings to people who live, work, and play there. I think that's going to be the kind of underlying characteristic that Nashville will want to lean into."
As noted above, the 2020 Greater Nashville IT Summit will take place on Thursday, November 17. The starting time is listed as 7:30 a.m. CST. Details about the virtual summit can be found via their website. For further information about Kate O'Neill, be sure to visit her website and social media.