Flowers can be used to express a whole range of emotions, sympathy, congratulations, gratitude, and many other emotions. Interestingly enough, they have maintained this evocative character down through the centuries. Encyclopedia.com notes "From new life to death, from purity to passion, flowers have had many meanings in myths and legends. Swelling from tender bud to full bloom, flowers are associated with youth, beauty, and pleasure. But as they wilt and die, flowers represent fragility and the swift passage from life into death. Specific flowers such as roses and lilies have assumed symbolic significance in mythology."
As a gift, flowers can say the things that our words sometimes fail to do. This is why Miller's Florist remains a popular business in the Madison area. Its proprietor, Konya Williams, was once a registered nurse who had a lifelong love for flowers. However, she never imagined that she would become a florist.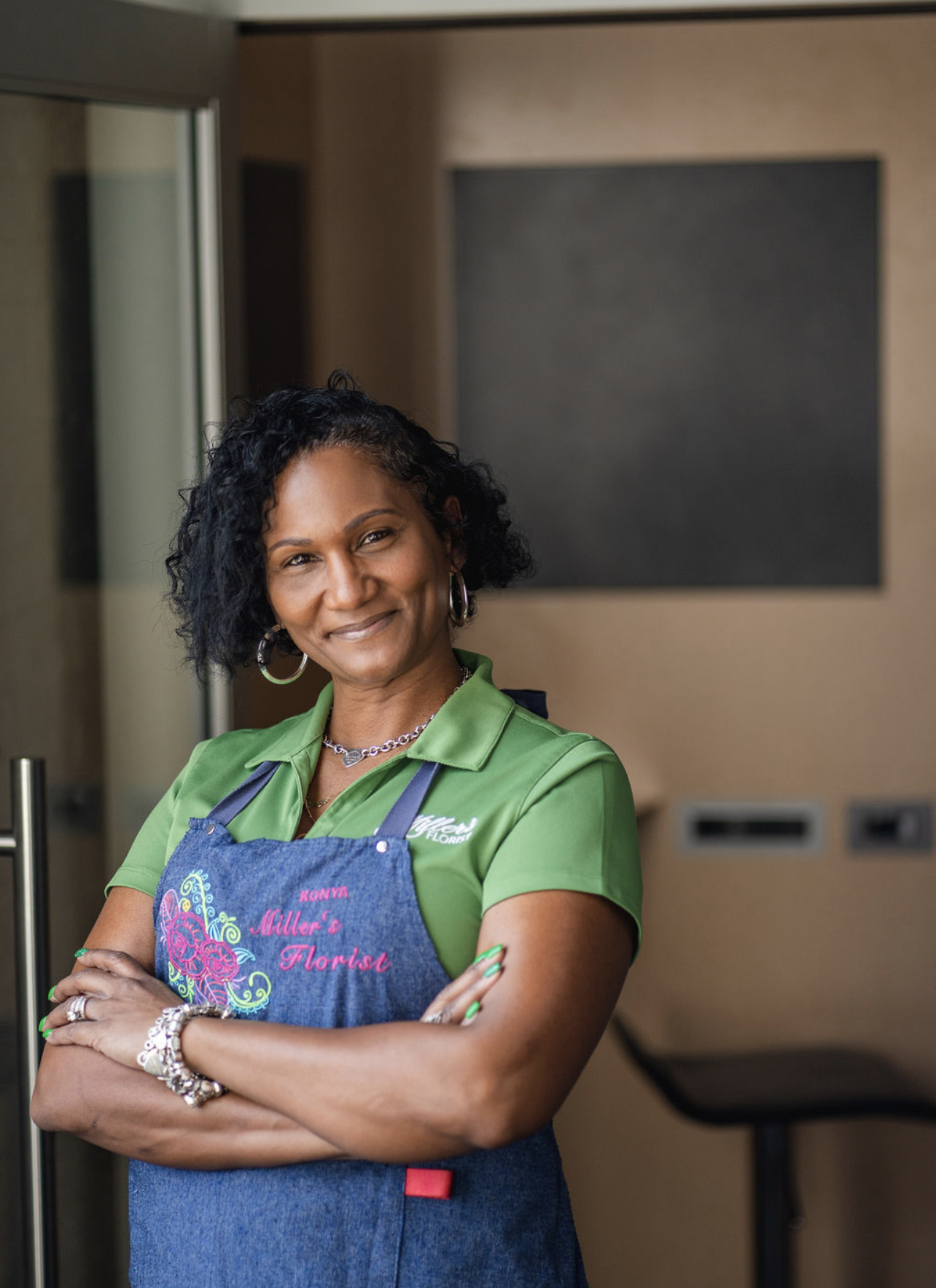 "I never looked at [flowers] in terms of making arrangements," Konya tells Launch Engine.
Konya's husband owns a local landscaping company, and he would order flowers for Konya from Miller's Florist before she came to own it. He did this for a while when they were still dating.
"The flowers were always so beautiful!" Konya recalls.

Once she and her husband got married, she left nursing, intending to help her husband with his landscaping company. However, in 2019, she learned that Miller's Florist was for sale because the owner was retiring. Konya and her husband considered the news and decided to purchase the business, which has now been in operation for over 75 years.
Konya explains, "I always have enjoyed the flowers that come from Miller's and knew that my goal was to continue and even exceed the quality, the customer service base, just all of it. I just really wanted to make everything better."
Konya already knew a great deal about flowers, including how best to care for them. Furthermore, with her husband running a landscape company, she already had a good knowledge base for running such a business. After purchasing Miller's Florist, she decided that she wanted to learn as much as she could about the industry. As a result, she joined both the Central Tennessee Professional Florist Association and the Tennessee State Florist's Association, for which she now serves as a board member. Konya takes classes for professional florists and was the recipient of a Teleflora academy scholarship, provided by the floral order service to educate florists.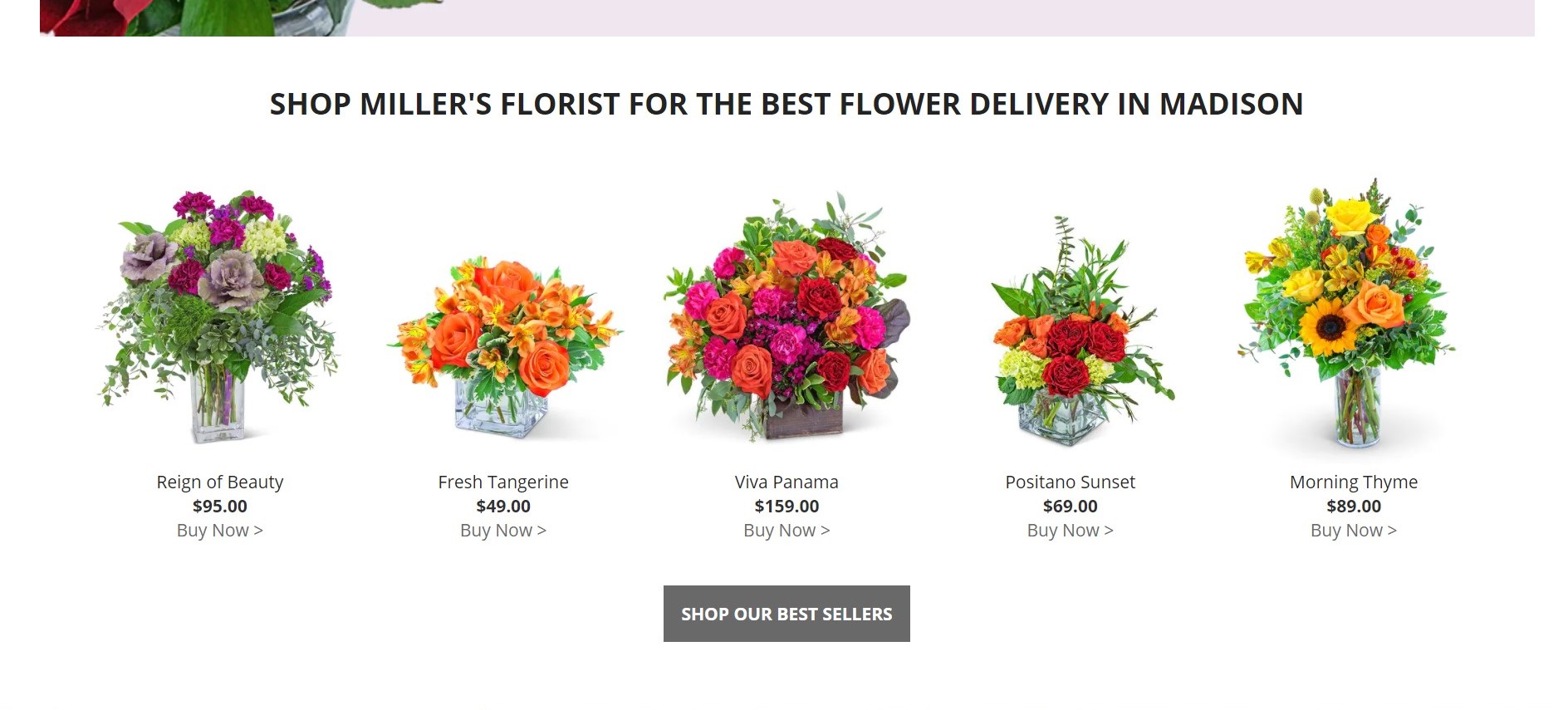 "I really enjoy what I do…" she says. "Everything that goes out has to meet a certain standard."

Konya tells Launch Engine that there's a floral arrangement for every single occasion, including the celebration of a new child in the family. Konya and her employees make arrangements for birthdays, anniversaries, and also put together some specialty pieces that are requests of particular customers. She says that one of the specialty pieces was a commemorative hat-shaped arrangement honoring retired Senator Thelma Harper after her passing. In Harper's style, the hat was large, and had to come with a stand to support it.
"I'm up for any challenge, I would say," Konya states. And I've got a couple of the best designers in town." 

The bulk of the business's orders come from serving several local funeral homes, and some of these services are held outside of the Nashville area. Miller's Florist is part of a network of florists and other entities (known as "order gatherers") like Teleflora or 1-800-Flowers.com. Sometimes the business will have to refer a client to another client or work with a client to order from another florist. Conversely, Miller's Florist might get referrals from smaller shops outside of the Nashville area that a local business might not be able to fulfill. In addition, they may be asked to complete an order, with the primary florist ensuring that the customer's arrangement meets the expected quality.
Since Miller's Florist is staying in its current location, Konya wants to put her special touches on the showroom floor. They've already added new flooring to the space and remodeled the bathrooms to give the business an updated look. Next on her agenda is A redesign of her design room is next on her agenda, and a stocking campaign that will round out their inventory with other in-demand items.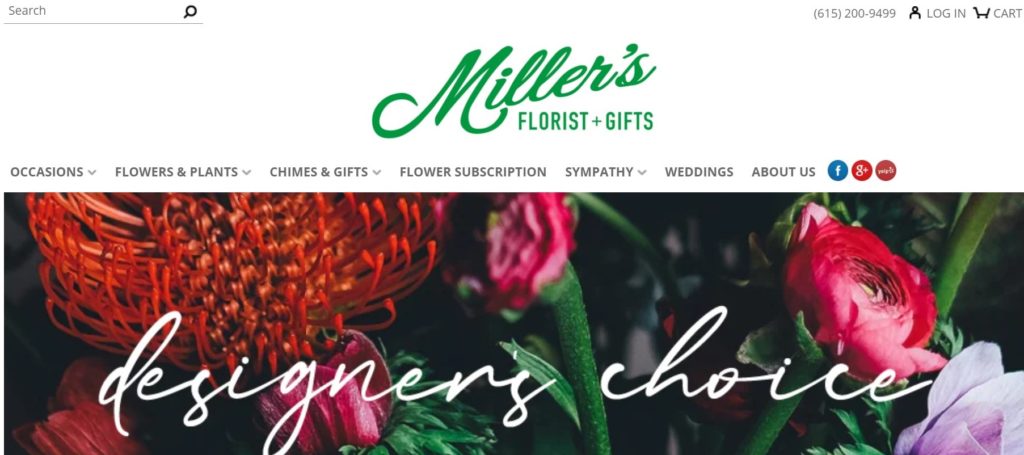 Konya says, "Personally, [there's] nothing better than to be a one-stop-shop. So, what I mean is, you might come in for four roses. But you might also say, 'Hey! You know, I've been looking for windchimes!' or, 'Oh, wow! You all have angels and a nice variety of angels! This is good to know.' So, again, being that one-stop-shop, not only can we provide flowers, but we also can do a gift basket [or a] fruit basket. We can throw some balloons out there for you if you'd like… Anything that we can [do to] accommodate the customer, we try to do it."
For the future, Konya wants to work with her husband's landscaping company so that they can work on joint projects together. While he's currently doing more commercial work, Miller's Florist could help him handle some of the residential landscaping projects.

"Expansion is in the near future," Konya says.

For further information about Miller's Florist, be sure to visit their website and social media.