Research proves that getting parents engaged in a child's education boosts a student's success in school. However, as much as a mother or father might want to be involved in how their student learns, they're not always able to partake in a meaningful dialog with the academic institutions educating their children.
Starting the conversation only gets parents and schools so far. Both parties must continually communicate with one another if the student is to excel in their studies. Busy parents might find face-to-face conversations hard to facilitate, and voicing concerns via email or social media doesn't give schools the total picture.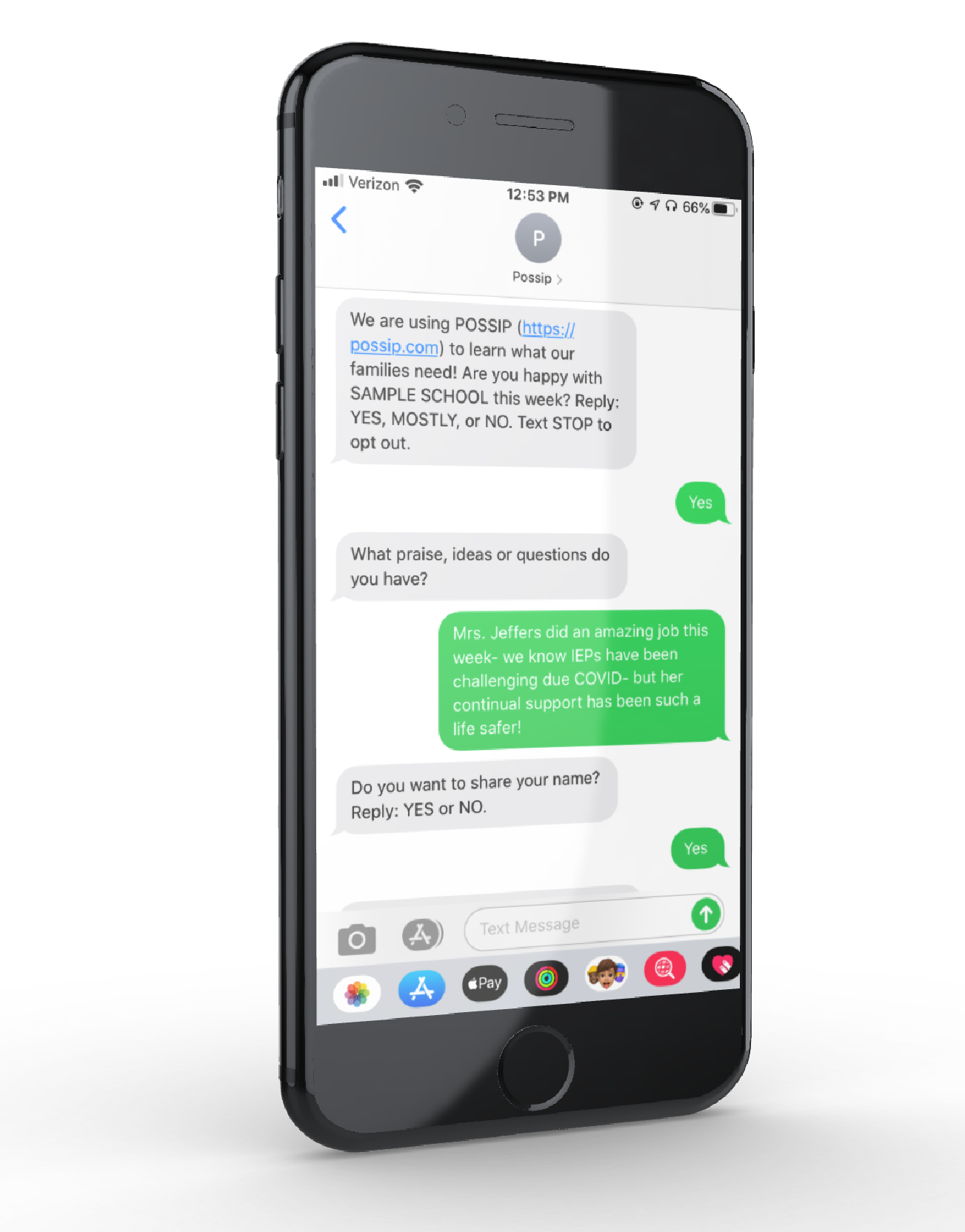 This is where Nashville startup Possip comes in. Possip is a software that generates automatic feedback prompts which take parents less than a minute on average to complete. The system's continued request for feedback means that parents aren't just engaging the school when there's a problem. This posture of openness unlocks the door for parents to be heard from on a weekly basis. Said feedback gets plugged into an institution's analytics report, giving education personnel the trend data necessary to know how their school is best serving students and parents. Areas of desired improvement and praise can be charted via this feedback so that schools can know the satisfaction rates of their parents.
Possip's name is a portmanteau of "positive gossip." It is a reference to the company's goal of turning any negative feedback into praise or positive public discussion about a particular school. According to Possip's website, the platform is used by more than 700 schools. About 400K parents are regularly surveyed through Possip in over 100 languages, and the platform maintains a 90 percent customer retention rate year over year.
Founder and CEO of Possip Shani Dowell is a former middle school math teacher and teacher recruiter. She's also a mother of two school-aged children, and the wife of an educator.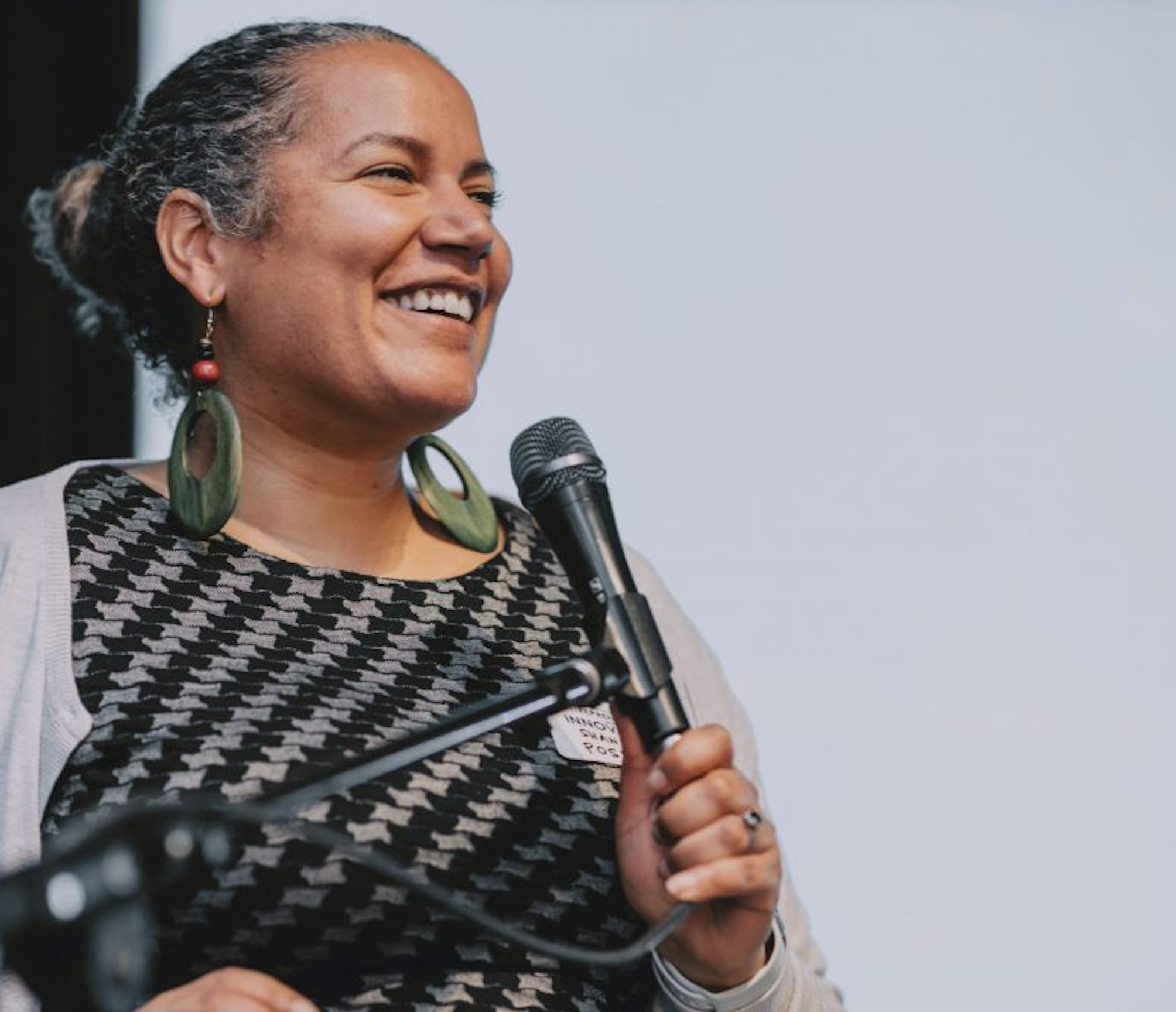 Shani tells Launch Engine, "So, as you can imagine, all of this… came together for me. That really helped kind of identify two competing challenges. One is that schools and teachers don't hear from parents. Often, if they do hear from them, it's for bad reasons." She explains that this leads to a lot of problems for schools—including teachers not being appreciated for their hard work.
Readers should note that appreciation for teachers' efforts has a make-or-break impact on whether educators will stay in their profession. The Kangan Institute, a postsecondary technical and further education school in Australia, states via blog, "Arguably the most common reason that teachers decide to teach is the ability to make a difference." Before COVID-19, the United States was facing a national shortage of teachers. Considering that they're notoriously underpaid, current teachers may seek employment elsewhere if they don't feel that they're making a difference.
Speaking to the effect positive feedback has on teachers, Shani says, "It's huge. Research shows that within five years, over 40 percent of teachers have left the profession. Teacher turnover is a huge issue. Especially during this time." Unfortunately, Shani is convinced that the teacher turnover rate will be at an all-time-high once the industry has crunched the numbers on the problem after COVID-19. But Shani says that a tool like Possip can reduce the amount of teacher turnover, thereby saving school systems money on having to rehire, train, and onboard educators who often wind up being less experienced than their predecessors.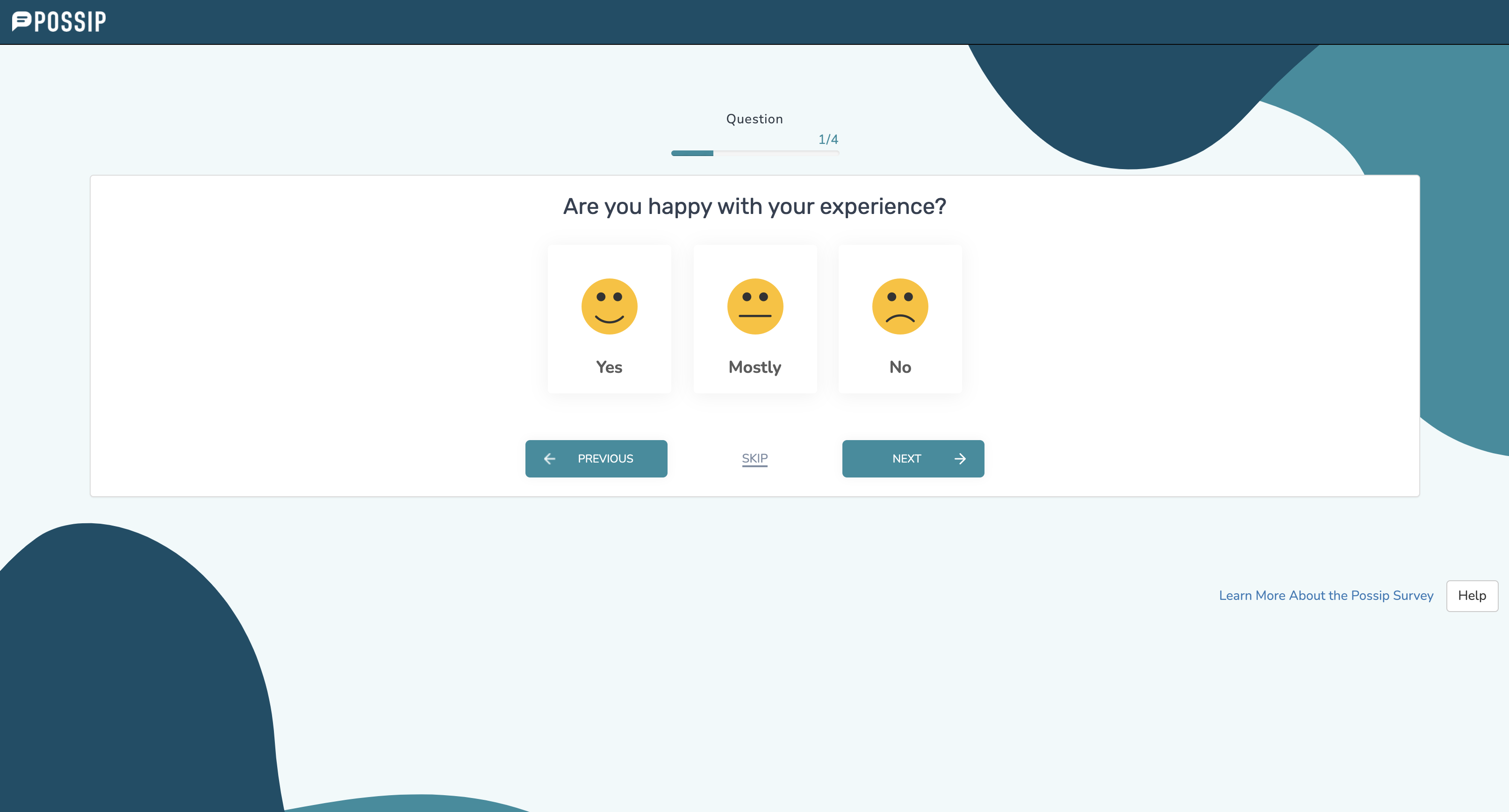 "So much of that is because of the pressure that they receive constantly. And… teachers can feel limited sense of control and agency," Shani states.
She's received input from schools using Possip that specific positive feedback—directly sourced to the parents—elevates the profession. For every great teacher kept, the school system builds out its network of educators who can help one another solve larger problems within the school system. Teachers who are serious about their jobs want to improve their powers to educate, and that leads to educational creativity and innovation.
"On the parent side, it also means that parents are often not sharing—either pain points or praise…" Shani says. "That was really one of the challenges, and I thought, 'In this time of technology where people are sharing feedback on everything so easily, how can we make it as easy as possible for parents to share praise and feedback easily? And how can we make it as digestible and easy as possible for schools and administrators to get it? So that they're not having to respond to 50 different emails?'"
In an age of analytics, a school operating without systematic data could be likened to driving a car missing a side mirror. Yes, it's true that schools have means of communicating with parents, such as PTA/PTO meetings, comment cards, social media, publicly-listed email addresses and telephone numbers, and office hours for face-to-face meetings. However, most of those methods of communicating aren't convenient for parents. And even if most schools have a social media presence and a website, such communication might not be optimal for holistic assessments of a school.
By reaching out to parents on a weekly basis and aggregating the feedback, school leaders can interface with a wider pool of community members on a more frequent basis. Parents already part of online communities or text chains can spend their time tending to other issues. Overall, this elevates both the quality and quantity of feedback from parents without downloading some app, managing some login account, or dealing with an intermediary.

The surveys, which are sent by SMS, can provide anonymity when needed for parents to express concerns confidentially about the education their child is receiving. Shani says that these surveys are digested into a report that's compiled within a few business days after the surveys are sent out.
"So… parents go to social media to vent. But it's not the most productive place, because you don't know who's reading it. You can't really do anything with it," Shani says.
Shani shares that Possip has been able to help parents interact with schools during COVID-19. She points out that 27 percent of parents reported worsening mental health for themselves in a Vanderbilt University study conducted in 2020. This same report indicated that the challenges associated with virtual learning added to this problem. By giving an articulate voice to their needs, Possip can be an advocate for both educators and parents trying to make the most of learning from home. This reclaimed sense of stability also makes parents feel better, with Possip creating resources for parents who may be struggling at home. 
For further information about Possip, be sure to visit their website and social media.