For Franklin artist Sarah Ward Wilkes, creativity is a default setting when other things don't seem natural. It's a means of connecting one to their true self, and in turn, showing that person how the world looks outside of them.

Born in Mississippi, Sarah's family moved around several times before settling in Sewanee, TN when she was 14. She tells Launch Engine that the artistic impulse comes from both sides of her family. Both of her grandmothers were artists. It will come as no surprise then that she was enrolled in an art camp at an early age.
"From the time I was a child, I was always doing something artistic," Sarah recalls, noting that art was the only thing academically interesting to her.
Before her family's relocation to Sewanee, she already had the impulse to do something creative. However, upon arriving in Sewanee, this impulse was greatly encouraged. In Sewanee, she saw what she describes as "basically a village" full of artists and artisans of different stripes. These were people who were able to live lives doing what they wanted, instead of having to compromise their creative instincts by getting a job that they didn't want, simply to make ends meet. They had figured something out, and Sarah wanted to know what that "something" was.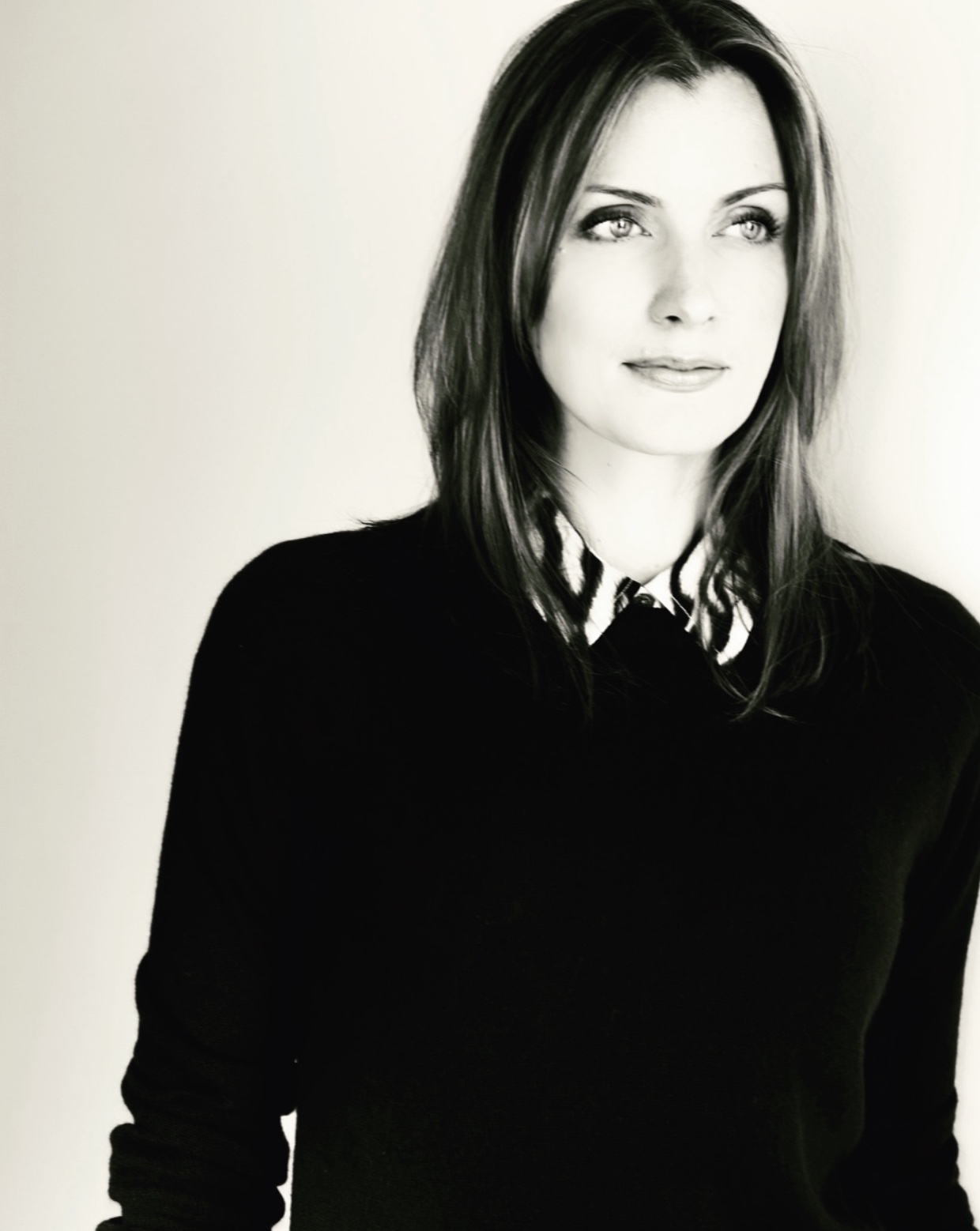 Continuing to tune out what didn't immediately feed her desires as an artist, Sarah took college-level art courses at The University of the South while still in high school. It was The University of the South faculty member and artist Ed Carlos who got Sarah interested in painting clouds, and also helped her develop an appreciation for depicting nature as an artist—things she would later be recognized for in her work.
Thriving in her art studies, Sarah chose to move to New York City to attend Brooklyn's Pratt Institute. Later, she attended both the Kansas City Art Institute and Springfield, Ohio's Wittenberg University.
Sarah tells Launch Engine that she was an insomniac as a child, and children's books helped her sleep. Sensing that there are other children who could achieve similar comfort, she had a desire to become a children's book author. However, Sarah had to change course after realizing that there weren't academic resources available to her to teach her what she needed to know to be able to do a children's book. As a result, she explored different ways she could make art.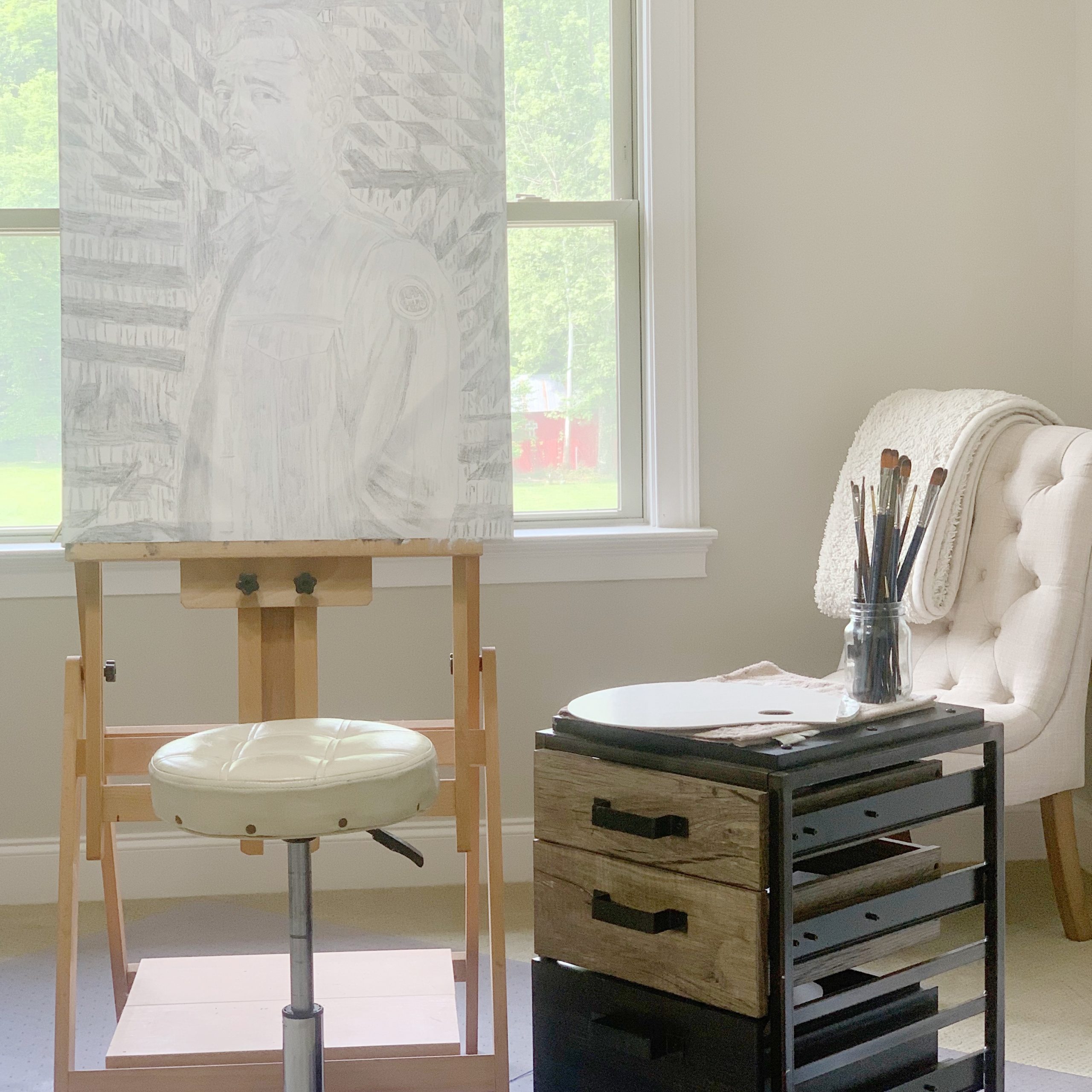 Sarah says that even after all of the art education and experience in showcasing her work, she wanted to do other things. Sarah took work as a freelance writer, serving different communities, including regular news and business-focused content. She also became a model, working full-time in the fashion industry both on the runway and later behind the scenes as a creative consultant for fashion events. The responsibilities included shepherding the less-experienced models and executing production tasks for shows. Her efforts helped her develop a roster of high-profile clients within that space. And Sarah feels that the people who worked in the fashion industry respected her creative vision.
"I've always wanted to connect with people, and help people… No matter what I've done… It's always been to connect with others on a deeper level, and that has greatly influenced my art and the projects that I'm working on," Sarah explains.
What may have felt at first like a moment of stepping away from art became an 18-year hiatus. Nevertheless, art was always in the back of her mind, and with the passing of her brother, she was reminded that life is too short to ignore your core passions. As a result of these insights, Sarah moved to Franklin right before the COVID-19 pandemic, in part to be closer to her family.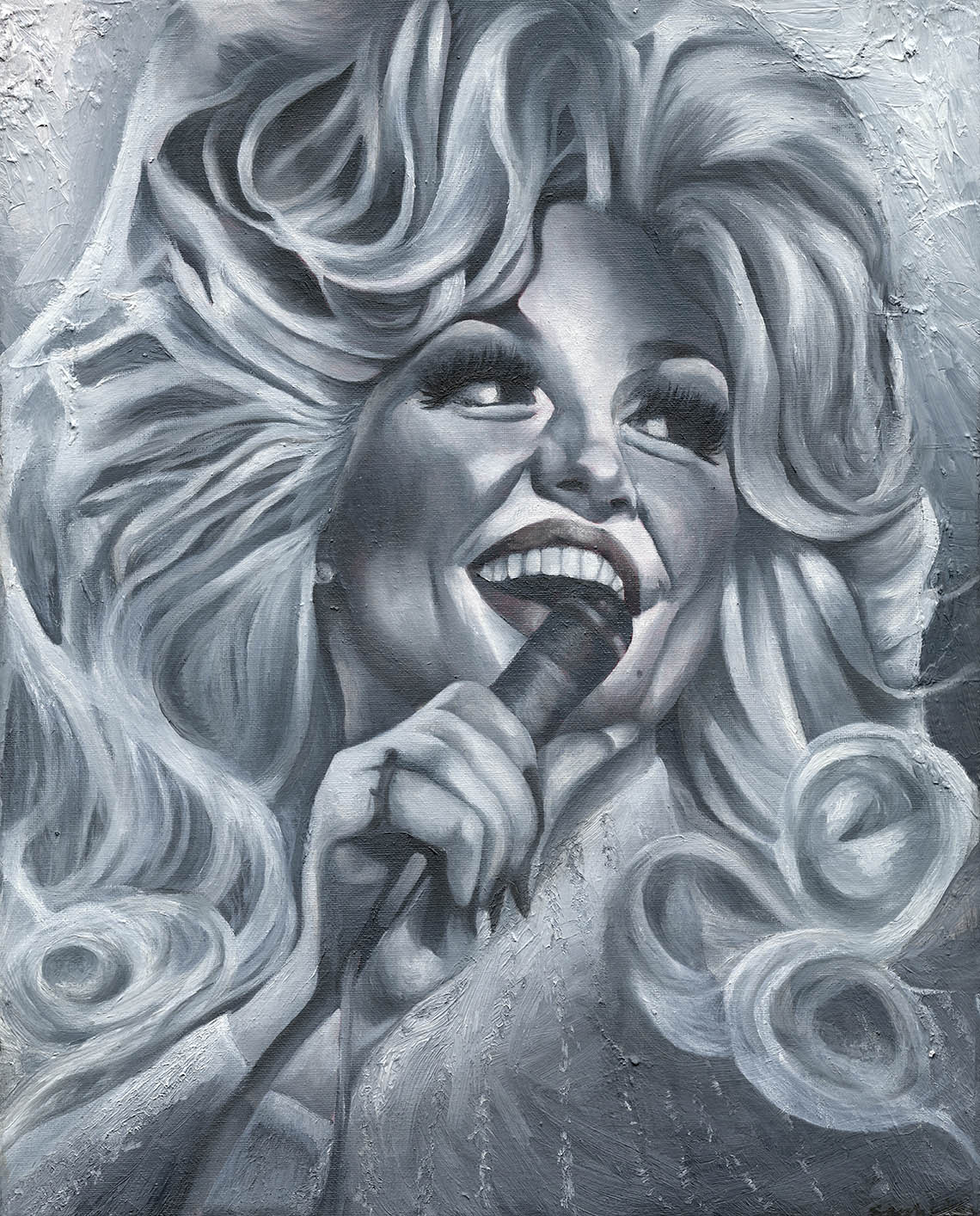 She views the creation of her art as a means of "giving back" to other people, especially when that artwork brings them joy. Sarah decided that she wanted to get back into painting. In doing so, she responded to both the creative voice inside her that beckoned her to return to what she knew, and to that of her friends, who had reached out to inquire about her art. Humbled and flattered, Sarah's interests in art had expanded beyond just what she could do for a children's book.
She says, "This is my return to painting… I'm just kind of blessed to be able to do what I love."
Sarah was known to many of her friends and fans as a portraiture artist. Her influences include British figurative painters Lucian Freud and Jenny Saville, as their blends of abstract expressionism and classic portraiture created colors, shapes, and shadows that made for a style she incorporates into her own work.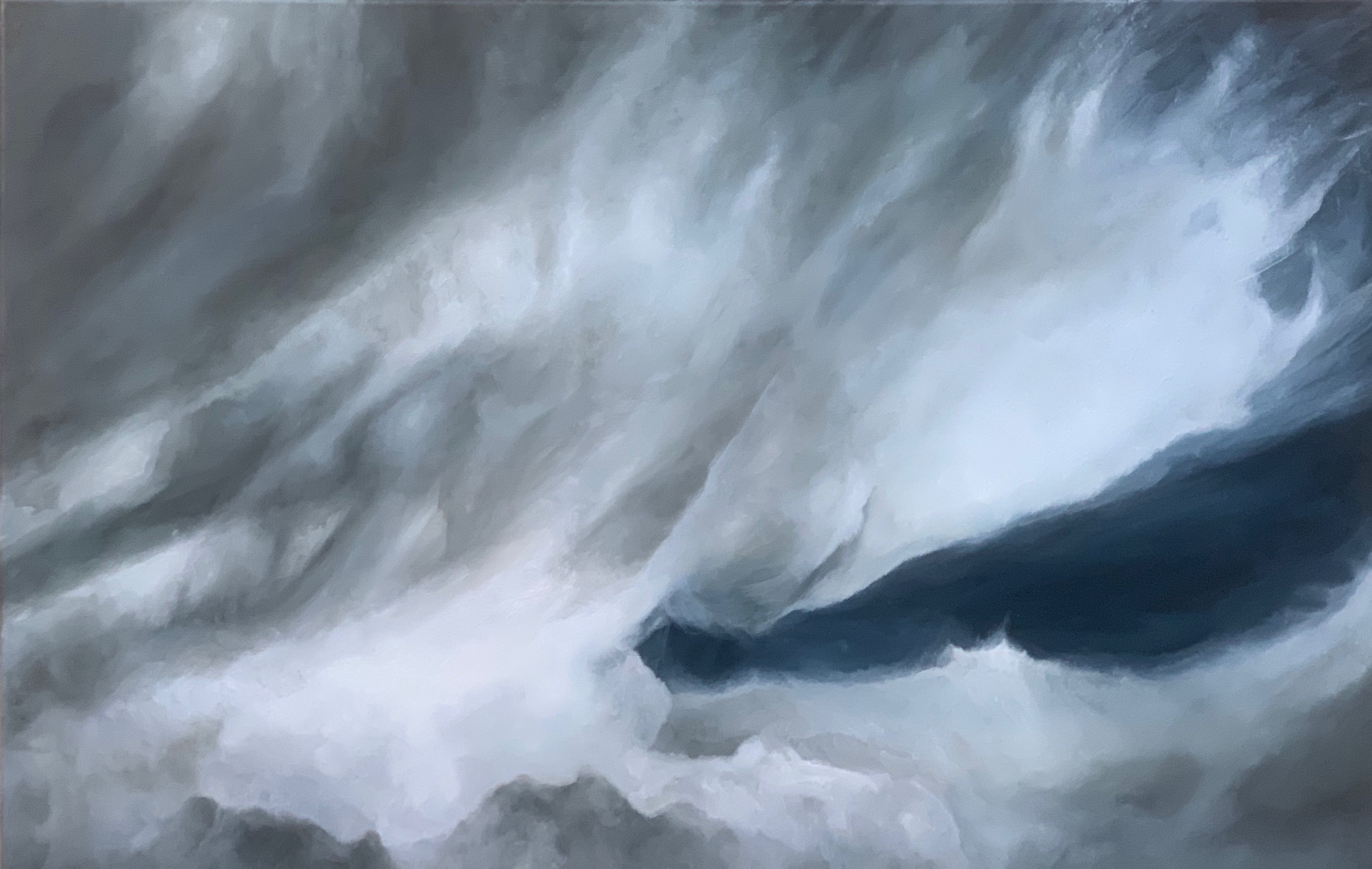 For Sarah, photorealism feels cookie-cutter. She explains, "It isn't just about painting something as realistic as possible. And a lot of portraits I see, it's just, you know, it's great if they can look as close to a photograph as possible. But I'm really all about capturing an essence and expressions—those finer details, those shadows that show, you know, different laugh lines… Just emphasizing a person's personality, and nailing those characteristics of the face. Not just copying the physical characteristics, but what really comes out in a person's face when they smile, when they laugh, when they're singing. I kind of like to bring an… edgy element into the mix as well, as far as that's concerned. Whether it be texture or just colors in the shadows, I like to bring the person's personality through in whatever way I can."
In some of her portraits, Sarah channels the proximity of Music City, painting artists like Dolly Parton, Eric Church, and T.J. Osborne of The Brothers Osborne. Sarah says, "When I started getting back into it, [I started] painting musicians here, because, I mean why not? Nashville's so great, and the music scene is fantastic."

Being in nature has also been a reliable inspiration—and a focus of her work during COVID. Sarah explains, "If I ever feel like I'm at a lull, or if I feel like I'm going through a funk—which typically doesn't happen. Generally speaking, I have so much I have to get out—it helps for me to go on a hike and just be in nature."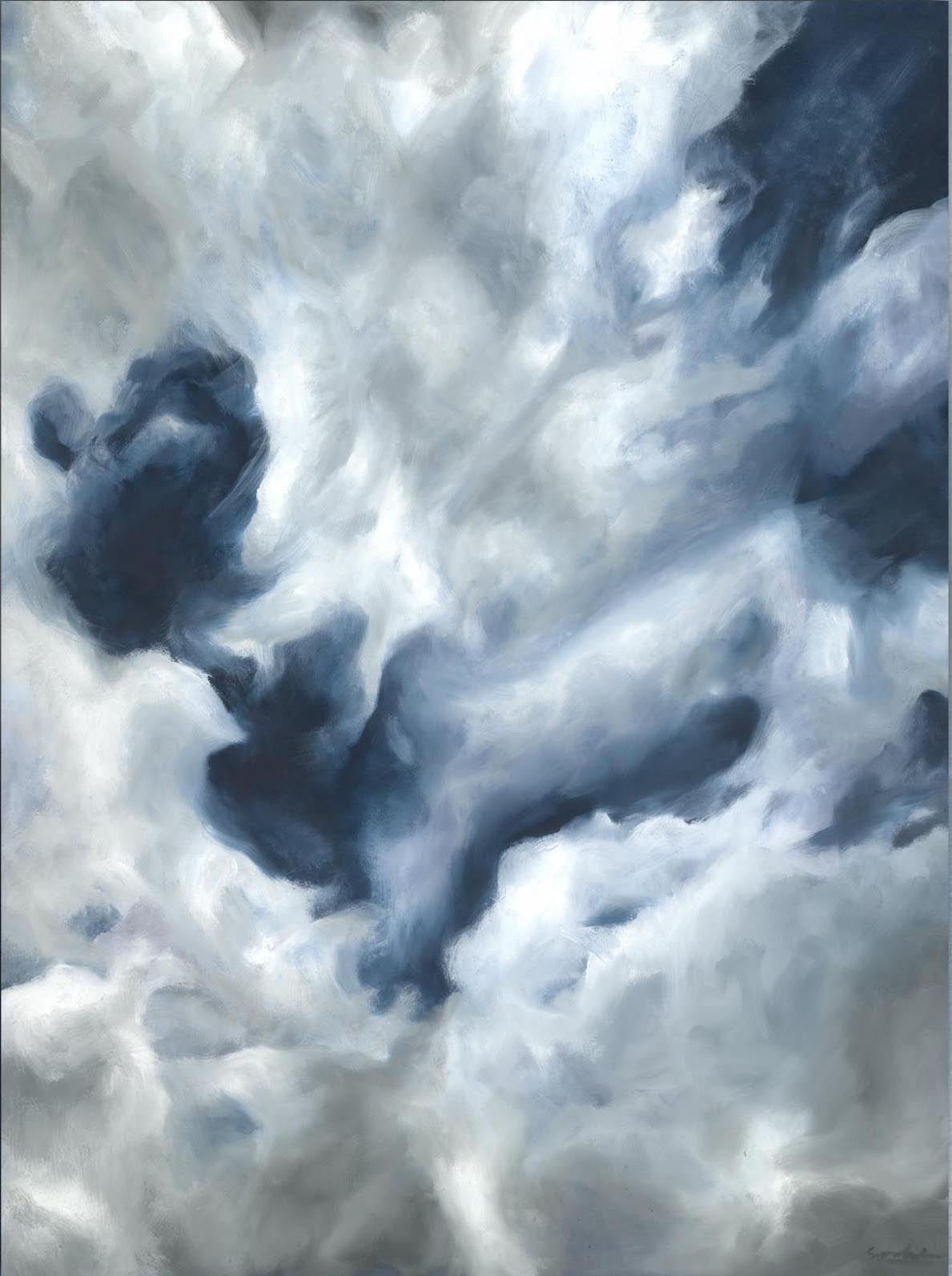 Her connection with the all-encompassing blanket of nature is something she tries to bring into her work. Sarah shares that returning to landscapes and cloud paintings ("cloudscapes") has been really special for her, as it's brought meaning to her work.
She says, "I think people now, especially during COVID and just all the things that are happening in our world right now, you know, I've had so many clients and friends just say, 'Can you please paint your skyscapes? Your cloudscapes really move me, and they're abstract. And I just connect with them.' So it's been really cool to kind of tap into those creative muscles I haven't used in a while, and go back to… where I got my start."
Sarah explains her series to Launch Engine, saying, "I'm kind of going for light coming through the darkness. I've got one titled 'Breakthrough,' which I've already sold. And [I'm] just, kind of focusing on coming out of the shadows, coming out of the darkness. So, the series that I am working on is dealing more with dark clouds, and the light emerging from that."
In addition to original paintings, Sarah offers prints and housewares reproductions of the original pieces she makes, as she feels that everyone should be able to have art in their home, and wants to offer different price points.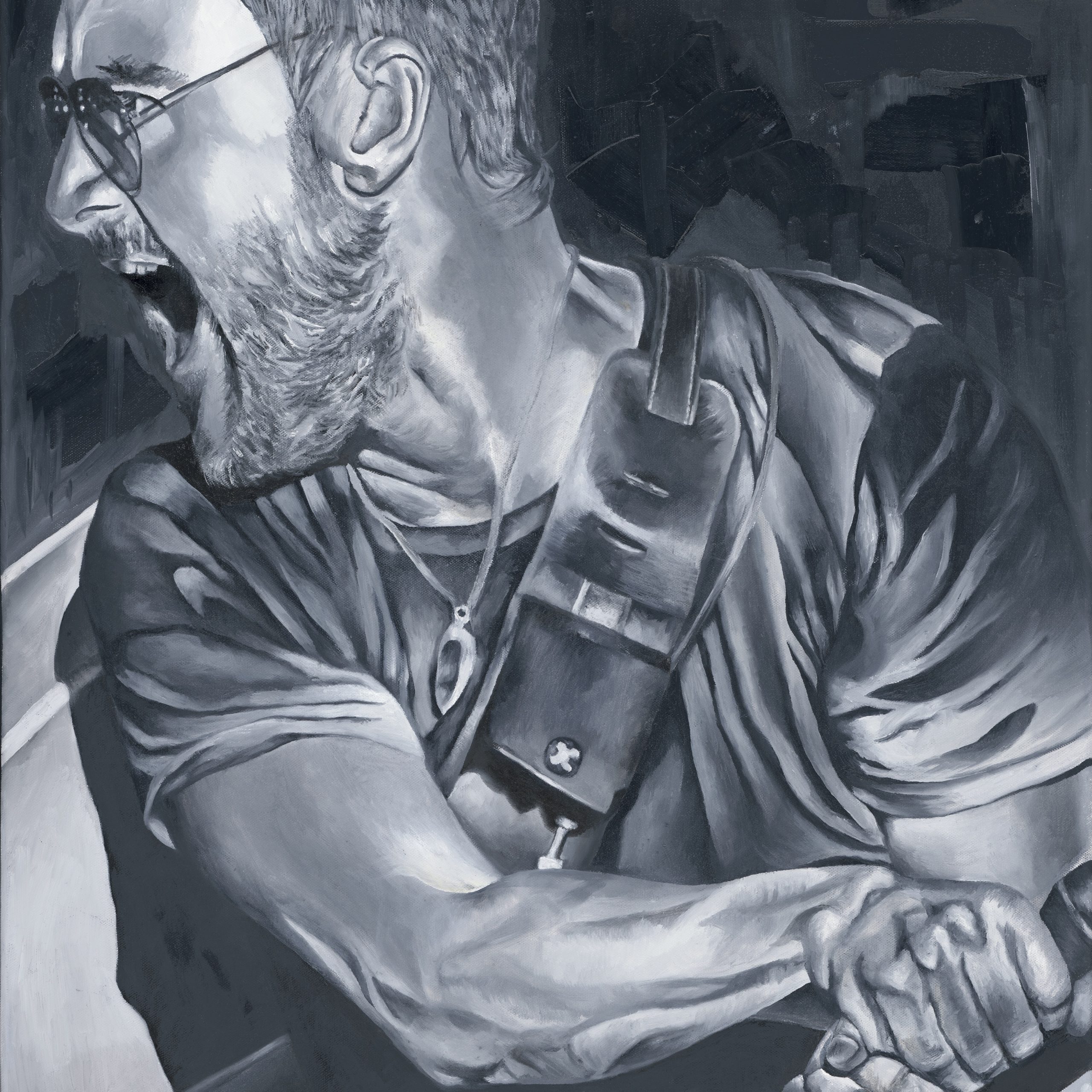 "With COVID happening, not everyone can buy an original painting, and I wouldn't expect that," she says. She explains that clients and friends who can't purchase an original piece of artwork can still take something home as a print or one of her housewares items, such as a throw blanket or coffee mug. She adds that art shouldn't be restricted to classic modalities, and that a creative housewares item can bring just as much joy as something framed on a wall.
Her plans for doing local art shows were canceled, but thankfully, she's been busy with commissioned work. She says that she has had inquiries as to whether or not she'll do an art show, which has forced her to buckle down and knock out work with the idea that some of it will be eventually showcased somewhere.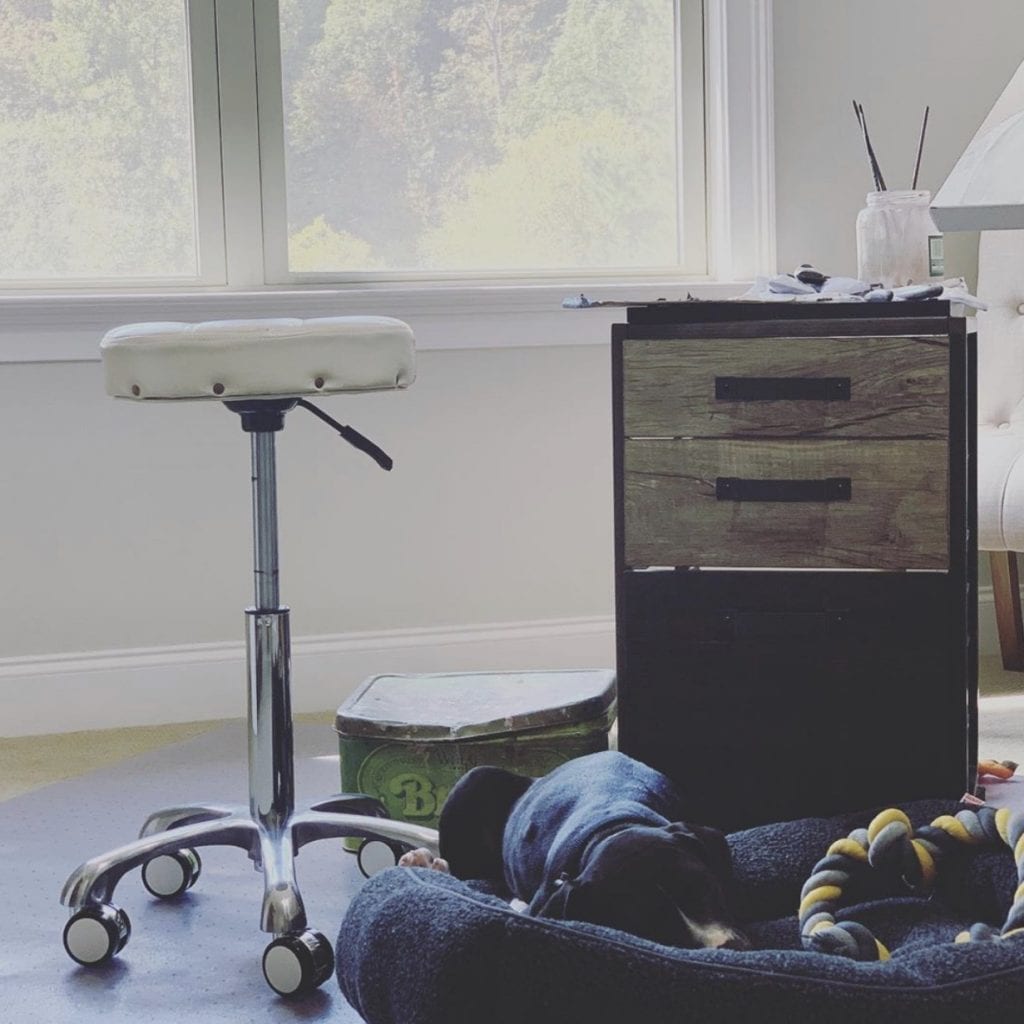 When she does get the feeling to do a live showcase, she might not have to travel far. Sarah is currently renovating a barn on her property to showcase more of her art. She hopes to have it completed around April 2021.
In addition to working on her home showcase space, Sarah says that she'll be dabbling in more landscapes in 2021. However, for now, she's enjoying her work on cloudscapes. "I'm just kind of focusing more on the clouds and kind of seeing where that takes me," she says. "It seems to be going really well right now. I'm excited to wrap up the series and hopefully reach out, and get some shows in place."
For further information about Sarah's art, be sure to visit her website and social media.