In today's world, the average person may have no idea that the large-scale artistic creations we see at theme parks, in movies, in architecture, or on children's playgrounds are the result of working artists referred to as art fabricators. These unique creators have become the modern-day, industrial contemporary artists of our time. Their work turns complex, larger than life ideas into beautiful architectural landscapes, interactive monuments, and public decor. The end result of these creators' efforts is the iconic pop and conceptual art of modern society.
Fabrication artists are unique problem solvers in that they have to actualize an idea into an often larger than life object using materials that can endure numerous challenging variables. Brian Somerville, owner of "The Grit Shop," is one of these unique, modern-day conceptual artists. He possesses an ingenuity and craftsmanship that is capable of using styrofoam, wood, and concrete to transform creative ideas of any scale into reality. As an art fabricator, he has the resources and creativity to create technically difficult and complex artwork. These are most often works of art that are exposed to outdoor elements, are durable, and often have the capacity to be admired and interacted with in some capacity.

Brian began his career as an artist focused on sculpture and ceramics while in college. He earned a BFA from the University of Evansville in Indiana in 2003 and an MFA from Florida Atlantic University in 2006. While in school, he was influenced by the animal-themed works of contemporary artist Beth Cavener. He also admired the work of Robert Arneson, also known as the father of "ceramic funk," because of his sometimes controversial works with clay. Like so many artists, he started teaching while earning his graduate degree and continued down that path for six years, before deciding he wanted to pursue something more personally fulfilling.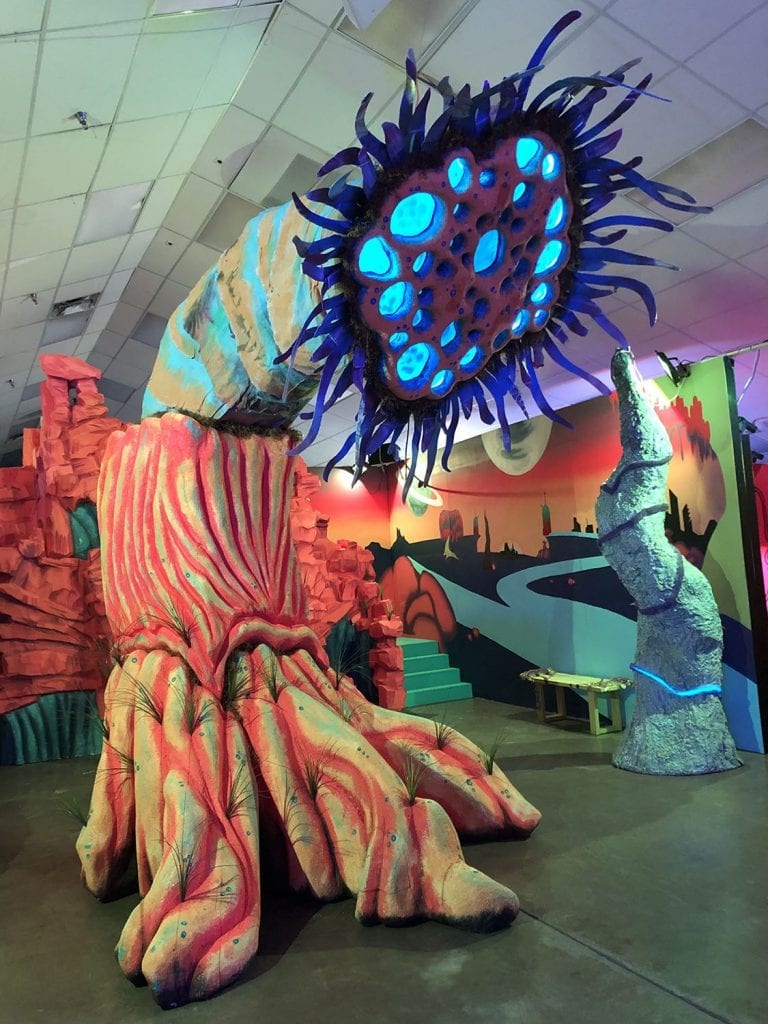 "Somewhere along the line, I got the idea I was going to be a teacher," Brian explains. "After six years of teaching, I got into a rut. While I liked teaching, I didn't love it. So, I decided to do something different. I found this construction company that specialized in unique structures called the Weber Group in Indiana, and I got a job working there. That's where I learned how to use a lot of other materials."
The Weber Group is a construction company that takes a client's vision and creates a team of professionals to problem solve, develop, and construct unconventional designs into end products. Brian was drawn to them because of the kind of work they were producing. Once he secured a job with them he was able to learn all the techniques needed to become a fabrication artist. While at Weber, he learned about foam carving, epoxy, mold creation, and other techniques and grew as an artist and as a fabricator.
"Ceramics is my main passion but it is so limited with what you can do especially to scale," Brian explains. "Those limitations led me to foam carving but there is so much waste. I have a love-hate relationship with it because it is so messy. Fiberglass was the next logical step to seal up the foam and make other solid sculptures. My solution to avoid foam was concrete. It is the closest thing I have found to clay without using clay."
As Brian expanded his knowledge, he was approached by a friend, Andrew Lee of Noble Building Group, about a project he was working on in Nashville. Lee's client needed some fabrication sculpture work created, and he felt that Brian was a great fit. Brian was ready for a change and this one-time opportunity would eventually lead to him relocating his family to Burns, Tennessee, near Nashville.
"A contractor friend of mine, Andrew, was remodeling a gazebo for a client in Nashville who needed someone to enlarge Meerschaum smoking pipes into garden sculptures for the gazebo," Brian recalls. "The client happened to be Cano Ozgener, the founder of OZ Arts. After I created a couple of pieces for his gazebo, I made the ceramic tiles for his pool, and he also purchased some of my personal art sculptures. At the time, OZ was just an idea, and he wanted me to be a part of it. So, I began a commute from Indiana to Nashville. I would come down, work on Monday, and stay through Thursday night each week. After a year of working for him, I finally moved my family to the area."

In the years since moving to Nashville, Brian worked with several different companies in the area including Noble Building Group. When Noble changed hands, Trey Gossett, Jason York, Sean Perdue, and himself started a collective called "Tank 615" and they continued taking on projects together.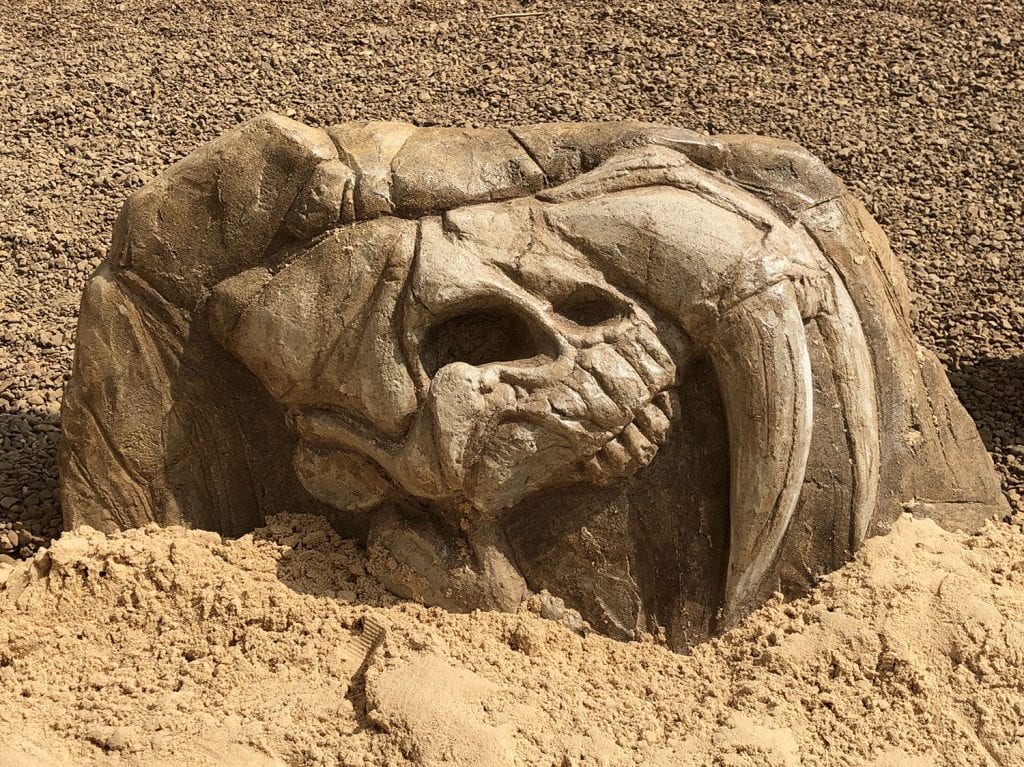 "While working with our collective Tank 615, we met Vicky Flessner from Chattanooga who was designing these nature-based playgrounds for schools around the area," Brian recounts. "She needed us to help her with the fabrication on those projects. When the group started to go their own way, I was able to secure some of those contracts and to continue to work with her."
He started to notice that the companies he was doing work for were continuously changing their needs, and he was bouncing around a lot. In 2018, after a long hard look at his 10-year career as a fabrication artist, he decided to start his own company called "The Grit Shop." With the secured contracts for the nature-based playgrounds, he knew the timing was right and took the leap. His wife Molly handles the business side of things and Brian interacts with the clients and produces fabricated art. He has a group of fellow artists he can bring in, if needed, on larger projects.
Brian's business model relies on direct marketing, networking, and word of mouth for finding his clients. He understands social media helps a business to be found but doesn't feel he has gotten any work directly from his efforts. Most of his work has come from word of mouth. He does, however, have a LinkedIn account and shares his work on Instagram.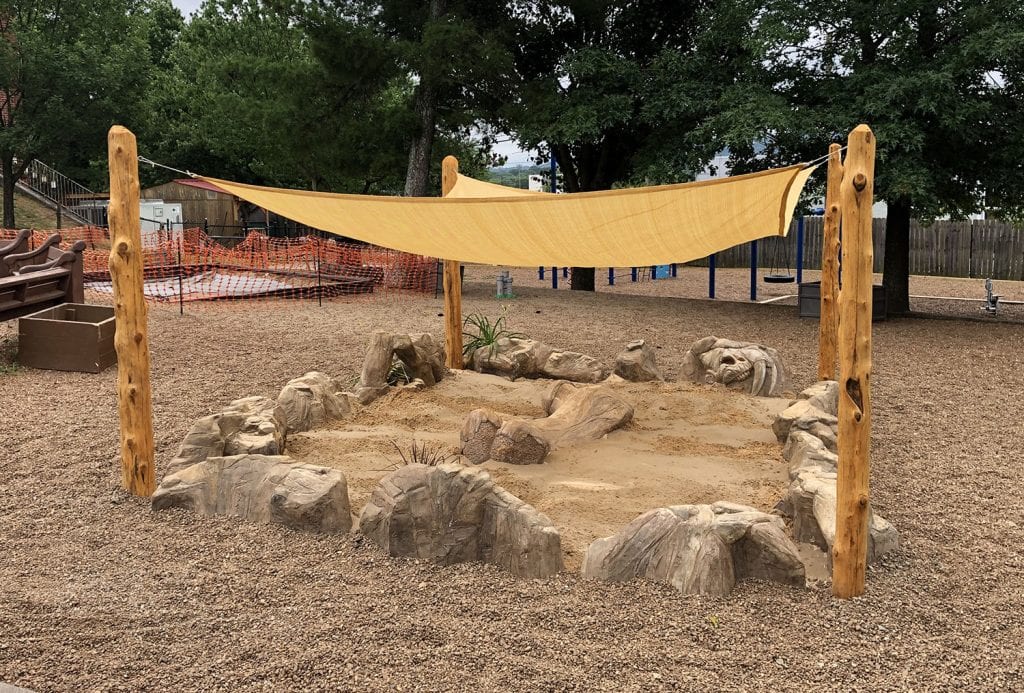 "I know the work is out there," Brian says. "I just have to put myself in a place where they can find me. It's tricky."

He admits that, early on in his business, he made a lot of mistakes due to wanting to infuse his personal creative style into each job. He pushed hard to be an artist first and a fabricator second. What he realized was, with commercial business, there was not enough money to cover the personal creative time nor enough time to reach a deadline. Commercial clients generally have their own preconceived vision and require fast turnaround times on most fabrication projects. Once Brian realized this, he developed a new business model that relates the fabrication and art as two separate buckets. The fabrication bucket consists of the commercial work and needs to be completed with the client's needs first. The art bucket, which incorporates his personal creative style, is filled on a smaller scale with commercial projects and is best filled with his own personal art projects.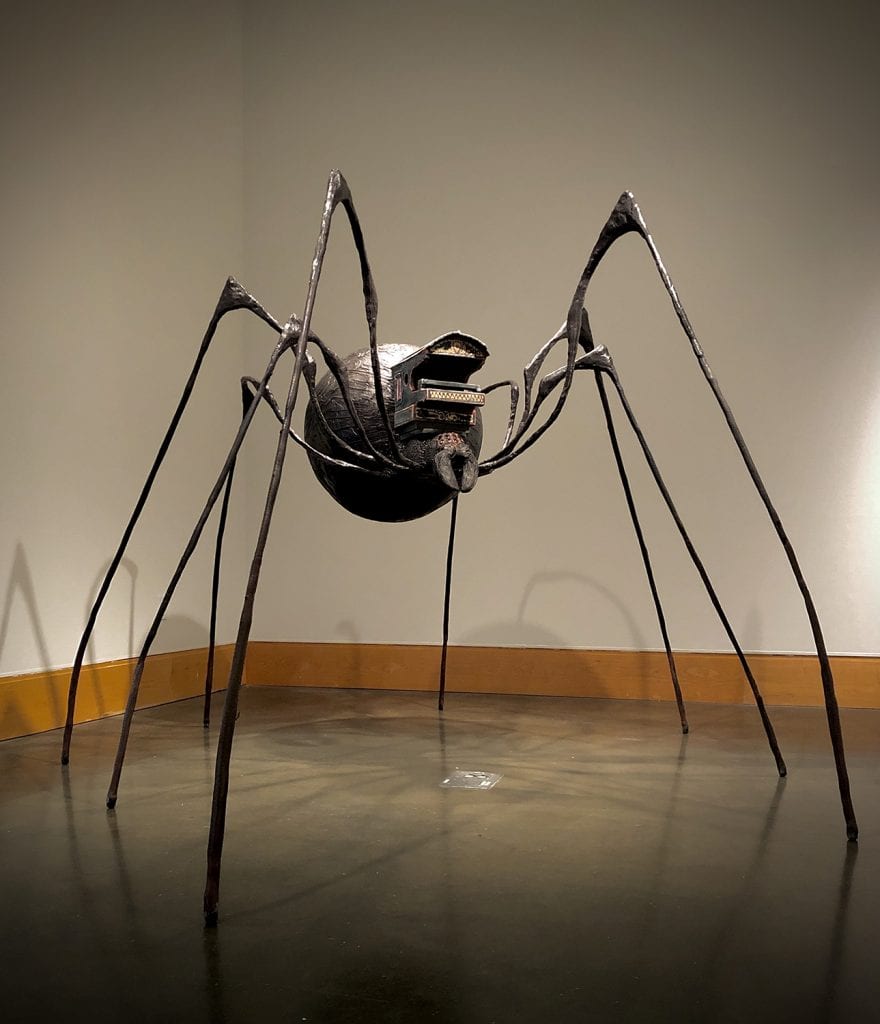 As a perfectionist, his bucket theory has helped him to generate more income by becoming more productive with his time. As an artist, he can be as creative as he wants on his own time to compensate for what he may not get creatively from the commercial work. Having control over his time and creativity allows him to provide a better life for his family. The thing he likes least about owning his business is the fluctuation of income from month to month.

Over the years, Brian has worked on projects at Cheekwood Botanical Gardens, Great Wolf Lodge, Six Flags, The Grand Ole Opry, Blake Shelton's Old Red Bar, Maker's Mark, Chicago's Shed Aquarium, the Indianapolis Children's Museum, and zoos in Columbus, Miami, Birmingham, Louisville, and Cincinnati. By his involvement in these and many other projects, he has had the opportunity to perfect his techniques and has acquired the knowledge to create almost anything a client needs.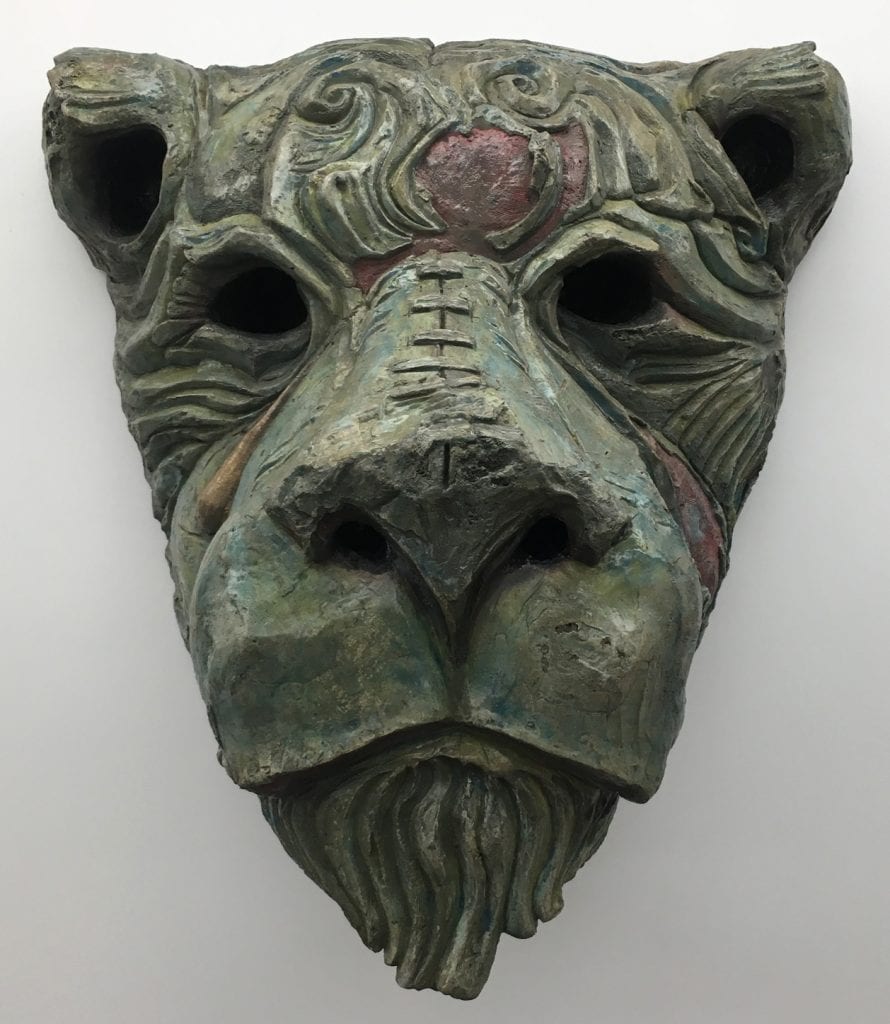 Brian reflects on his career, "I continue to do a lot of introspective thinking to try and figure out why did I become an artist, to begin with, what am I doing, and what does success look like to me? I don't want to lose sight of what my goals are with my work."
As with many creative businesses, COVID has directly affected Brian's workload. In the beginning, he was working on projects that had already been approved and those kept him busy the first few months. However, now that those are completed, he is feeling the slowdown in work due to the virus. When schools closed, the need for changes due to CDC guidelines redirected the money in their budgets from secondary needs to supplies for the health and safety of the students. This created a holding pattern on his playground art fabrication work. The shutdown of large gatherings also put a halt on his theater work. He has shifted how he markets his work by expanding his efforts to cold-calling interior designers, landscape architects, and theater contacts.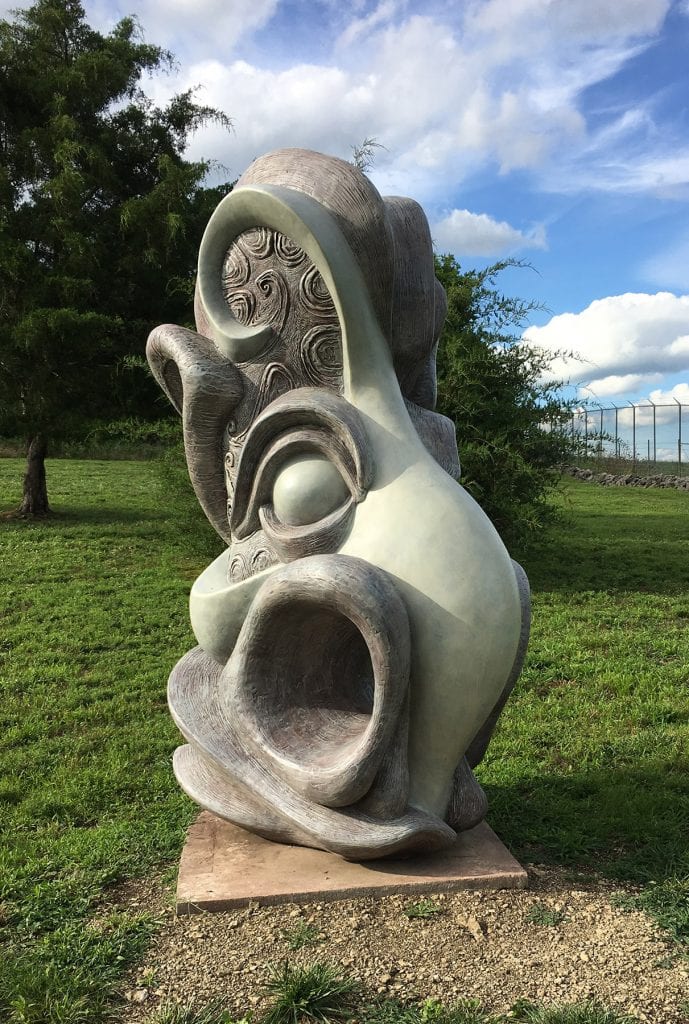 "I don't really fit in any exact box," Brian states. "If they need something specific—but if someone has an idea of what they want—I have the versatility to take an idea and determine the proper materials needed to make it work."
Today with the slowdown in work, Brian has been working on filling his art bucket. His most recent conceptual fabrication project is called "Epiclog Island," and it is a personal immersive art space he and his three sons are collaborating on together.
"My boys are super creative," Brian explains. "They have high expectations for anything I build for them, whether it's a playhouse, a tree fort, or whatever, it is pretty high!"
Together, they are creating a mystical-themed story that coincides with fabricated art figures and characters in an indoor setting. He is enjoying the process of working with his kids on how people will interact with the art and how it will function.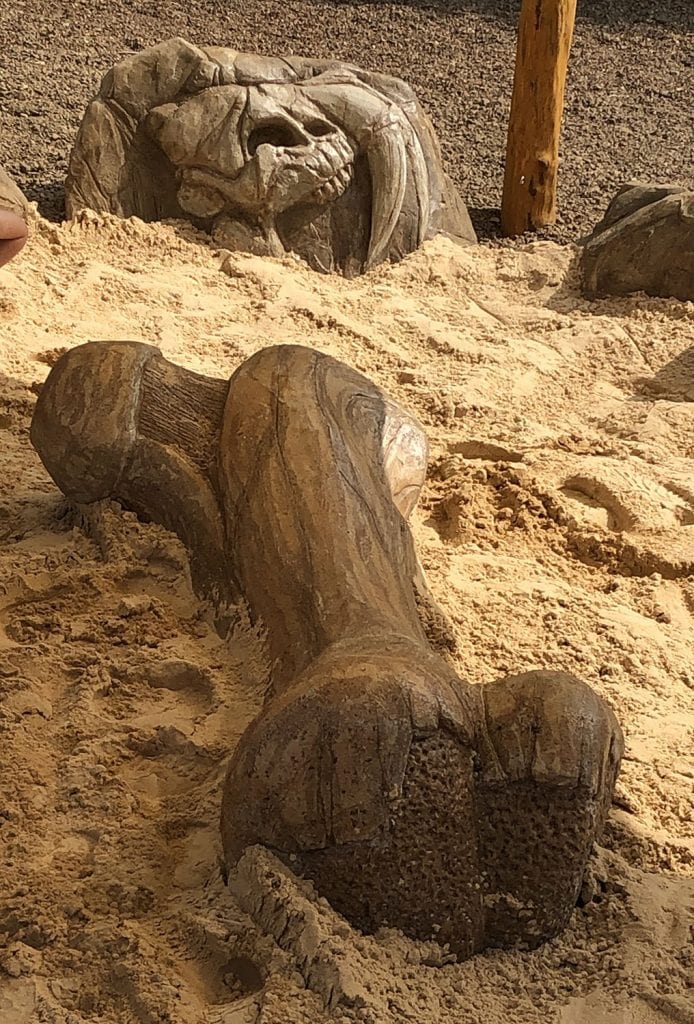 "After COVID," Brian says, "I started to think about this idea and wanted to move it into a reality. There is a narrative we are developing as the backbone of the project that revolves around these carved skulls, so in between work I have started to carve the skulls. The idea is—if we can start selling those—we will put the money into a fundraising pot to start paying for the rest of the project in order to make it into something more than just an idea."
Currently, he has created 15 individual carved skull figures that are a bit smaller than life-size. This is an ongoing project he and his kids are developing together that they hope to sell online once the concept is complete.
"I guess when I was a kid I always wanted to design my own Disney World," Brian explains. "And I still kind of have that dream. I am not pushing anything on them, but it seems they have similar dreams. I want them to see what is possible, and I like being able to work with their ideas."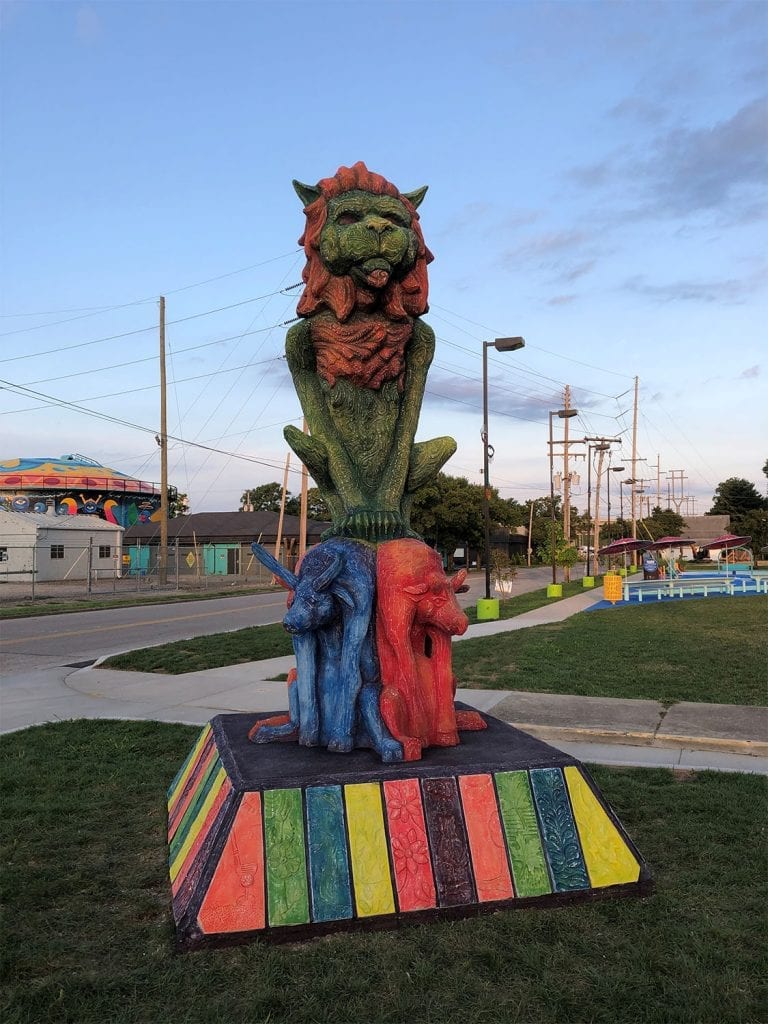 As far as his current commercial work, projects are trickling in slowly. However, he believes that there is always room for art. He feels that when things open back up people will be hungry for more and work will pick up. In the future, Brian hopes to do more immersive artistic projects such as room design, sculpture, and interactive work. He misses working with other artists and the collaboration that happens when working with others.
"I would really like to get more work that is interactive," he says, "stuff that people are supposed to touch, pull levers, and push buttons. That's so much more fun than just pop art. I would really like to get more film and theater work because it is so fun to do. I think the best part is the ability to collaborate with other creatives. It is so interesting to work with somebody else whose brain works the same way mine does."

The website for Epiclog Island is now live, with its own social media. If you would like to see the diversity of fabrication work Brian has worked on over the years or would like more information on his work, be sure to check out his website and Instagram page.