Making a great product or service is only part of the battle for cutting-edge businesses. Companies must configure their operations so that they are in conformity to existing legislation that governs things such as privacy and intellectual property, as well as consider their practices from an ethical perspective and their impact on society at large.
So, in effect, businesses face a two-fold problem: On the one hand, they are required to keep up with the law, which ironically, may not have kept up with them.
On the other hand, innovative businesses are also expected to operate in an ethical fashion, which means trying to set the tone for social standards that might not exist. It's a tricky situation for trailblazing companies as they're held accountable for their operations, even though they're sometimes operating against unknown variables. And since the law requires specialized knowledge in certain fields, a firm would have to be familiar with current technology to counsel technology companies adequately.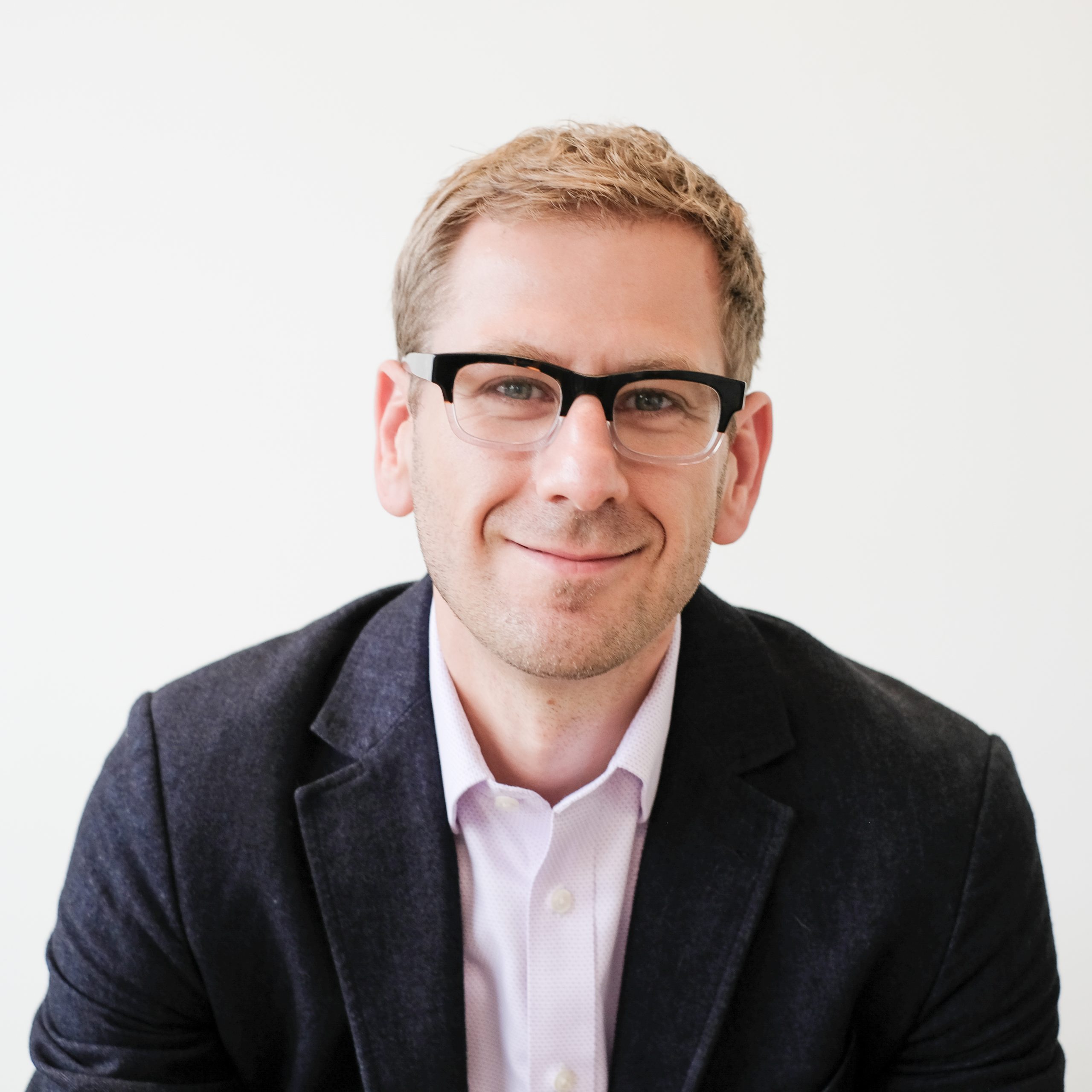 Once considered a niche, the growing areas of intellectual property, privacy, and technology, are the focus of Rockridge Venture Law (Rockridge). Working in the ventures space as well, Rockridge is a law firm serving what they call the "Appalachian Innovation Corridor," with offices in Memphis, Nashville, Chattanooga, and Durham, North Carolina.
The firm's story is a reflection of the story of Founder and Principal Kevin Christopher. The Rockridge Venture Law website states that Kevin has commercialized over $1B in public-private research and development assets, and served as a deal-maker for both Grammy Award and Nobel Prize winners. In addition, he's been recognized as both a Conscious Company Media Top Business Leader and a SuperLawyer by Thomson Reuters. The website also lists 19 recent patent registrations to his name and his involvement in 16 different organizations.
Originally from Nashville, Kevin traveled abroad and spent some time in China working for Habitat for Humanity under AmeriCorps (Habitat AmeriCorps), where he developed a passion for environmental justice. He decided to attend law school so that he could work for an organization like the Sierra Club. Upon admission to law school, however, the Financial Crisis of 2007 was underway.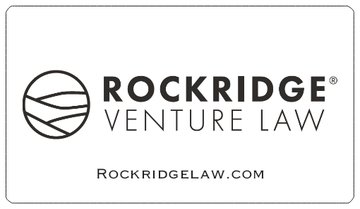 He tells Launch Engine, "I quickly learned that my intended path was not going to present a whole lot of opportunities because all those nonprofits were drastically cutting their budgets. So, there weren't any attorney jobs in that space open."
Kevin was living in San Francisco at the time and got involved in both energy policy and energy technology. Out of law school, he was able to find an equity position suited for him in a renewable energy startup company while he did gig work to pay the bills. Over a decade in the San Francisco area, he developed a career in the startup company that showed him the realms of technology and entrepreneurship. But as he and his wife started having kids, Kevin felt that he needed to relocate to Tennessee. They first moved to Cookeville, where he was able to take a position with an early-stage biotech company as their general counsel.
Kevin never gave up on his dream of starting a mission-oriented law firm. Without doubt, he saw the need for legal specialization in intellectual property and technology from his side quest work experience. It was in Cookeville that Rockridge was founded in January 2017. Kevin tells Launch Engine that from the beginning, he wanted Rockridge to have the identity as a "holistic law practice" with "a triple-bottom-line business model." For Kevin, this meant that a portion of their revenues would be donated to environmental and socially impactful causes and nonprofits—including the adoption of rivers—as well as a lot of pro bono work for entrepreneurs.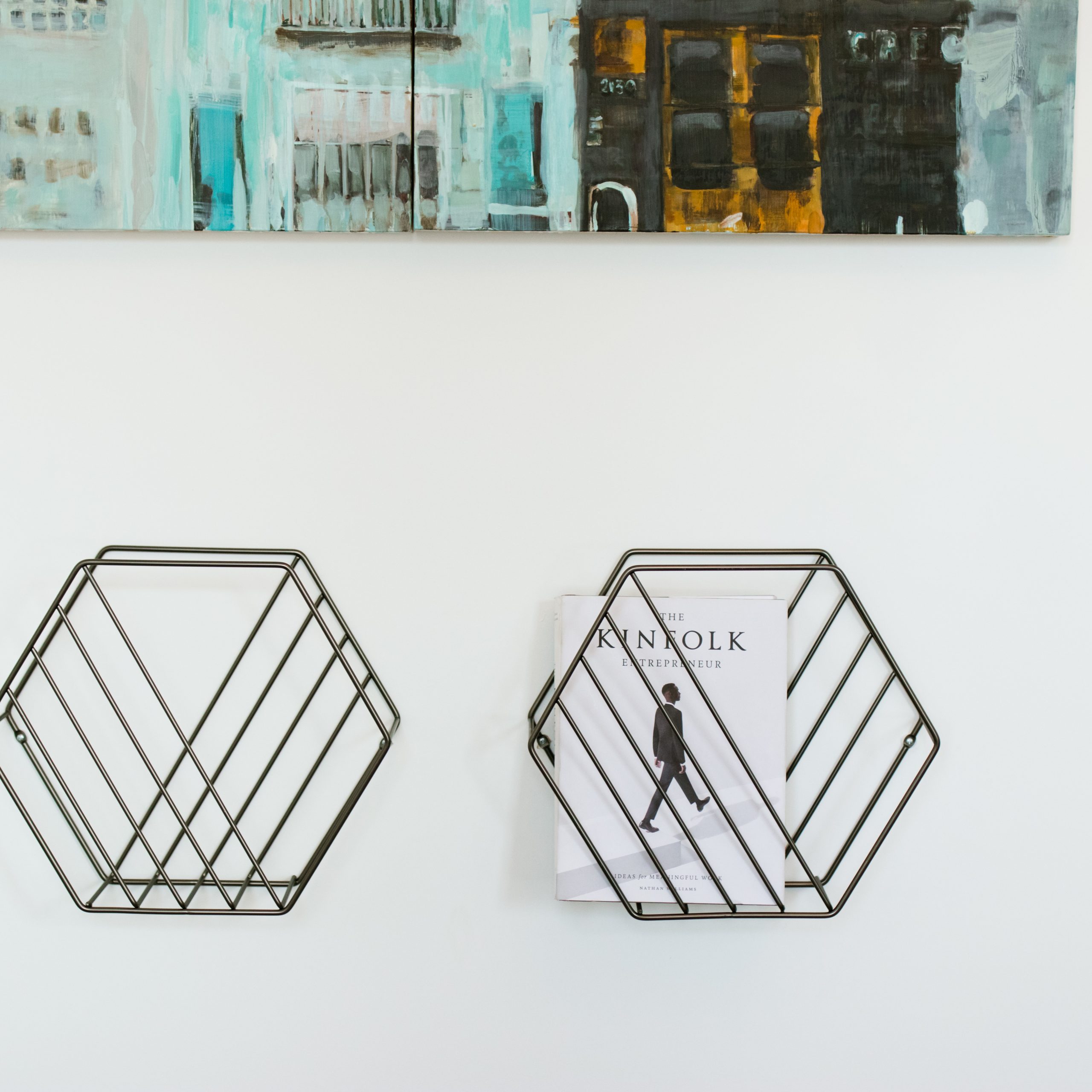 "The law industry has a very bad reputation," Kevin says. "I mean, you look at the business model, it's kind of a terrible business model…. You come in as a young attorney, and you… work all the freakin' time. And the partners tell you, 'It's so you learn the law,' but really it's because they, they make a lot of money off you at the top." Kevin says that causes young lawyers to become unhealthy, burned out, and depressed over time from all of the long hours that they're forced to work. Kevin knew that he didn't want to lock young attorneys into such a culture.
"We wanted to have a space where people could enjoy working here, and enjoy the people they worked with," Kevin says.
Rockridge's mission statement is summarized by the slogan "Building Today's Company For Tomorrow's Economy," as a mantra of hope for the firm's workers. Kevin sees Rockridge's work with companies as meaningful for his employees. They get to help clients minimize any negative impact, while maximizing the good that they do. This "fills in the gaps" where nonprofits and government entities might not be able to address specific problems.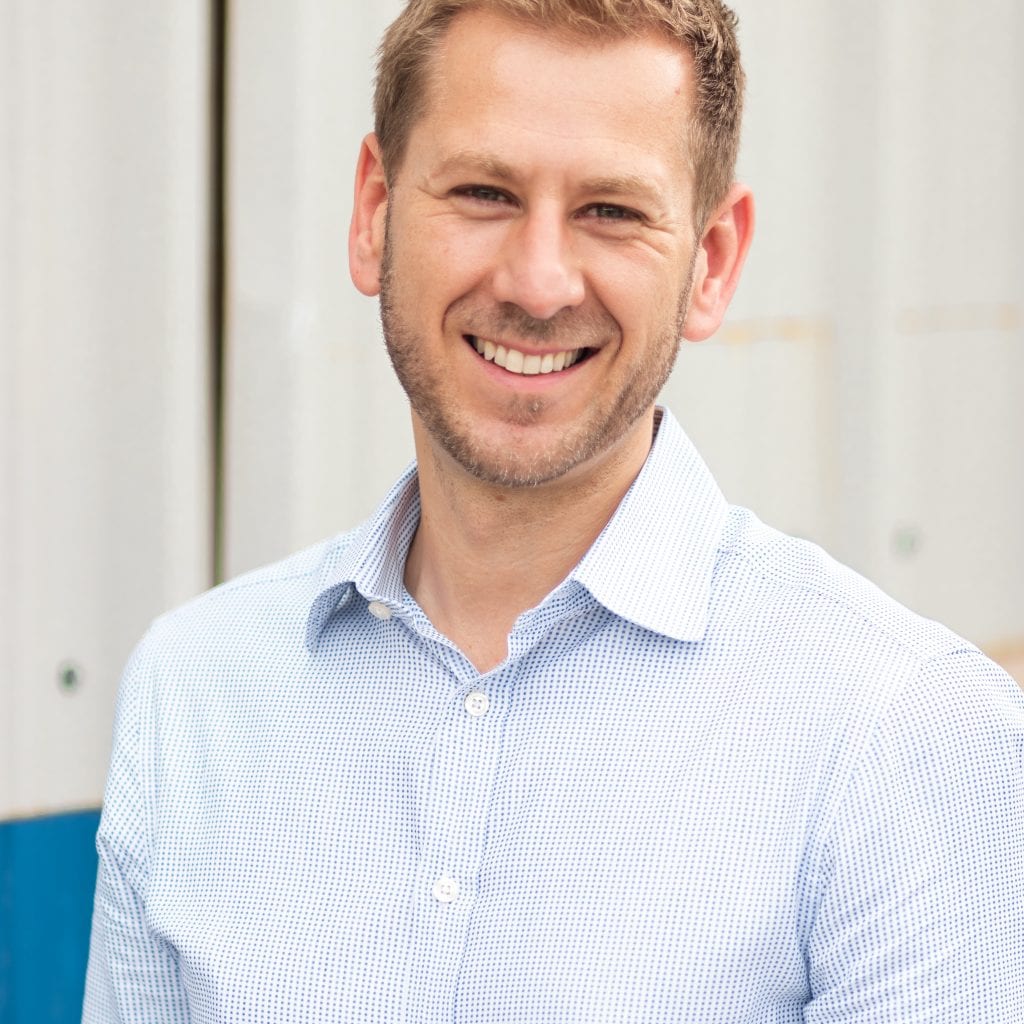 As evidenced by Rockridge's certification as a B Corporation—their website touts them as Tennessee's First Certified B Corp Law Firm—the firm is a for-profit entity that does much of the kind of work that one could expect from a nonprofit. Rockridge is also a sponsor of B Tennessee, a coalition of Tennessee B Corps trying to encourage more businesses to transact business in ways that advance the greater social good.
As a business that consults with other businesses, Kevin wants Rockridge to show others in the state how to use new technologies and skill sets to produce new economies. Unfortunately, these new economies are needed because of what might be referred to as "toxic models in capitalism." Simply stated, Kevin says that the constant need to grow profit back to the shareholders is the problem.

Kevin tells Launch Engine, "That is what often happens in our corporate environment… You get to a place where you have passive people or institutions invested in companies, and corporate law basically dictates that the priority of that corporation needs to be to return maximum value to those passive investors. And so, you see corporations acting a lot of times nefariously because of that business model… What we're trying to do is promote alternative business models where that does not rule how a corporation acts."
The "good corporate citizen" model he's advocating means that the needs of the employees and the company are just as important as the need to make a profit. Kevin notes that companies like Patagonia—whose ethos is "Let my people go surfing"—were an inspiration for Rockridge.
"Patagonia, for every one job opening they have, they get over 1000 applications. People want to work there," Kevin states. "They've got a great reputation for being a good company, for being a leader in the space of sustainability, for how they treat their employees."
Kevin admits that companies willing to lead with their hearts go against how many other businesses operate. However, he asserts that virtuous actions done in good faith can be rewarded by consumers. He believes that the social relevance of a business's narrative is just as important as what a business does, especially when discussing millennial consumers. The recognizable trust marks that tell consumers that a business is a force for good help inform their decisions when choosing a service or product.
Rockridge also wants to be a leader in the marketplace with the services they provide. Even though there aren't many law firms doing what Rockridge is doing, it's important to the firm that the mark they leave shows expertise.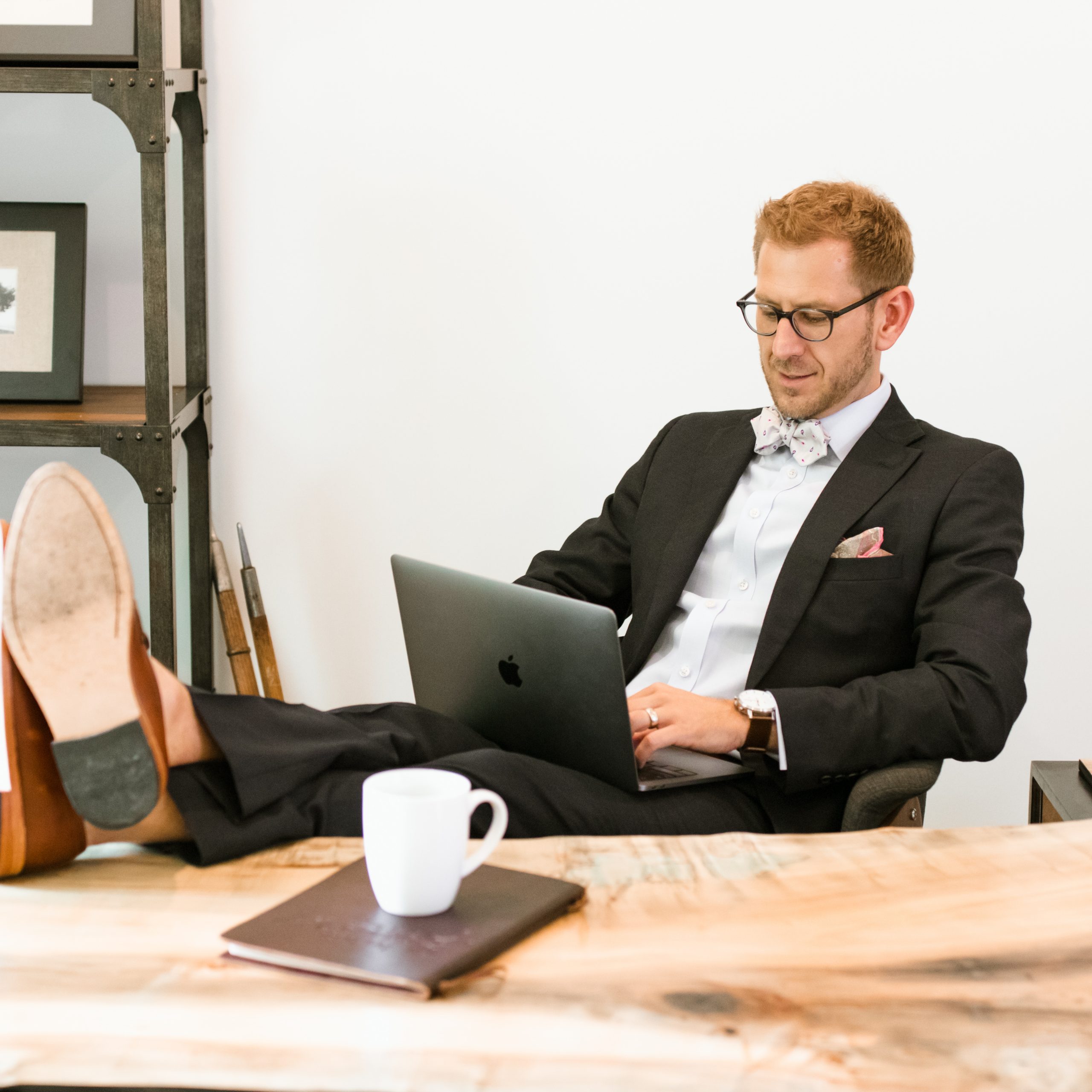 In terms of showing such expertise, there are many areas in which a law firm can help while making a name for itself. Kevin says that people may have heard of the General Data Protection Regulation or the California Consumer Privacy Act, and think it has something to do with just putting a privacy policy on a business's website. 
"It is a lot more than that," Kevin explains. "It is how you are dealing with consumer information that you are taking in." Kevin offers that companies within the State of Tennessee that are gathering, storing, and sharing information in advanced ways are legally accountable to a number of different laws at the state, federal, and even potential global levels. Companies without proper legal counsel for data privacy measures run the risk of major liability if a data breach were to occur. Measures such as auditing software licenses for employees or strictly enforcing privacy policies are the only ways businesses can protect themselves legally.
"There are a lot of different controls even small businesses should be implementing," he says. "That's where privacy comes into play in helping counsel companies on all the ways that they may be at risk of releasing consumer, employee, or even patient information." Kevin explains that most businesses are completely oblivious to the regulations surrounding data protection, and that issues related to privacy go hand-in-hand with intellectual property and technology law. Kevin states that Rockridge wants to develop a practice for that space early on.
For further information about Rockridge Venture Law, be sure to visit their website and social media.