Already feeling like an obstacle course for some, COVID-19 has littered the events industry with all kinds of new snags and roadblocks. Yet, people still need to plan events, and virtual get-togethers aren't capable of addressing the goals of every event. Sometimes you simply have to have a physical space.

That's not to say that there can't be a virtual solution for planning such events. Launched in January 2021, startup virsitour is bringing site tours of physical spaces to the electronic devices of event planners and event industry suppliers.
Founder and CEO of virsitour Debbie Garcia is a Certified Meeting Professional (CMP). Before joining the events industry, Debbie worked in the radio and television industry for 12 years as both an audio engineer and a video editor. From New York, she worked in New York City for a few years before relocating to Nashville to help launch the CMT and BET radio networks.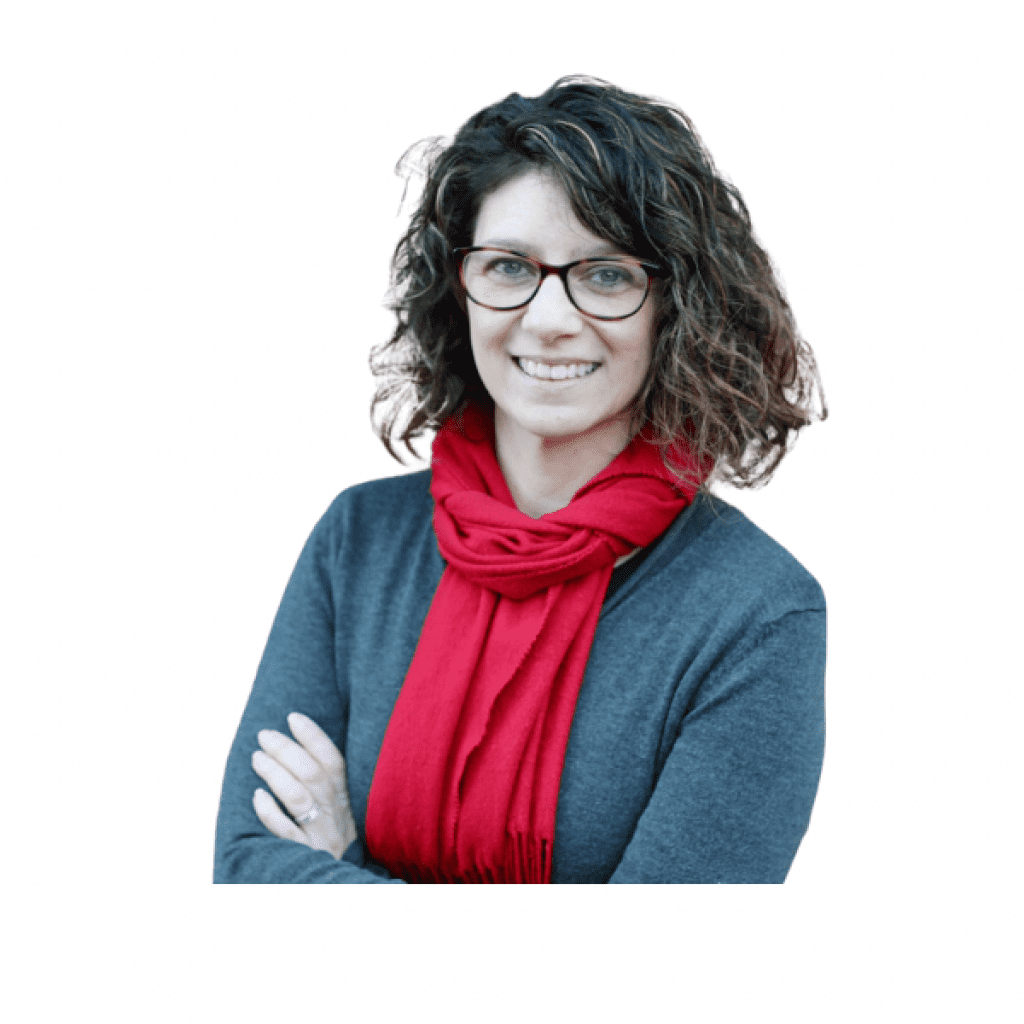 She tells Launch Engine, "I was able to do my job rather efficiently, so I took on wedding planning. I kind of started my own business doing some planning work."
Debbie ended up getting laid off from her audio engineer role at Westwood One due to a corporate merger in 2012. In the wake of this major life upheaval, she decided "to go full-force into the events industry by working for a destination management company (DMC)." After only three months, Debbie was laid off again when the DMC was acquired by Destination Nashville. Despite this setback, she wanted to stay close to the events and hospitality industry, so she sought out work with local venues, hotels, and a catering company.
During the pandemic, Debbie faced yet another layoff. Adding to the sting is the loss of her additional income streams from COVID-19 as both an Airbnb operator and a hotel venue sourcer—a third party that connects guests to potential hotels. Debbie shares that after metaphorically rolling snake eyes again, she grieved for a week in March. In the midst of this disappointment, she started talking with one of her hotel sourcing clients who voiced a frustration with not being able to do site tours of hotel locations. When she tried to get images for the client, Debbie realized that it was impossible to find virtual hotel site tours that would allow the client planning the meeting to see the space.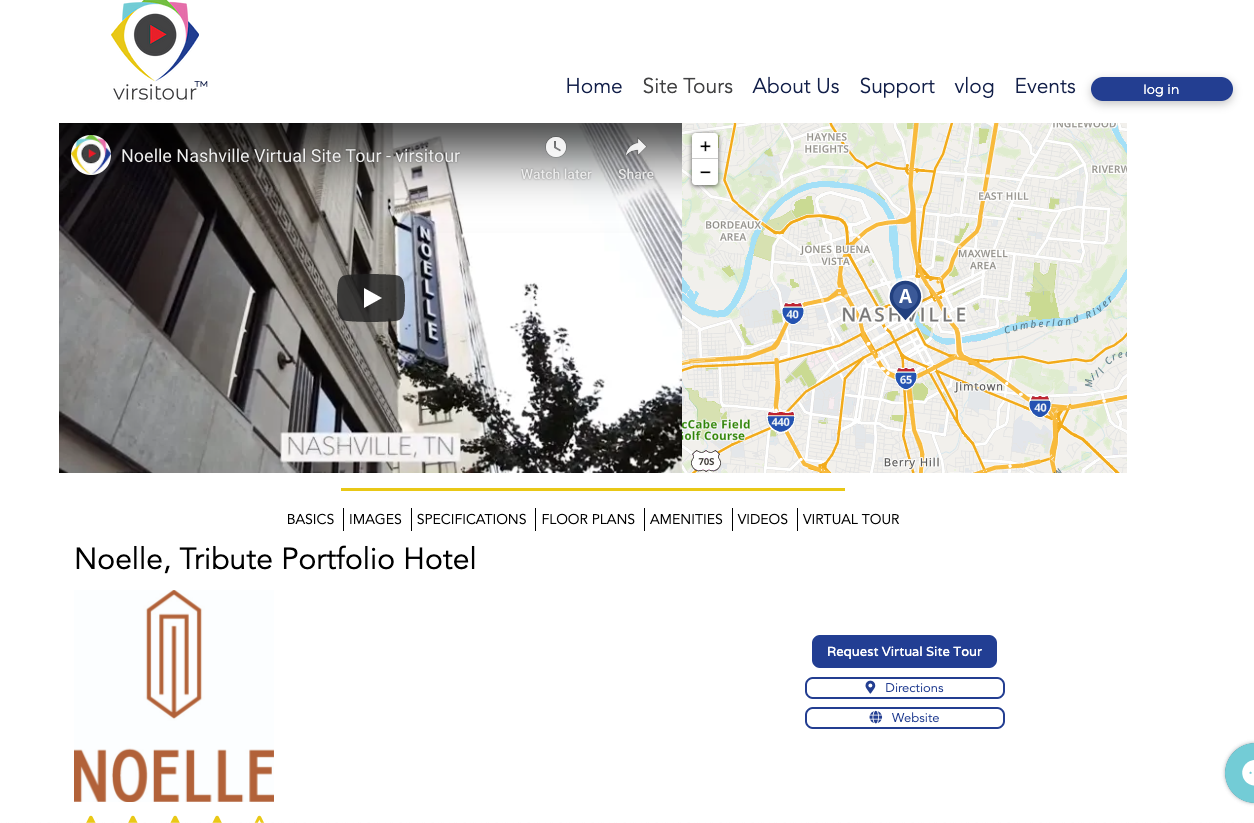 Debbie recalls, "I said, 'Wow! Someone needs to create, like, a Google… You know, a directory for virtual site tours'. And I said, 'Well, I guess I could do it!'"
Debbie's background working for two startups, and different parts of the hospitality industry, coupled with her experience in radio and television, allowed her to offer her clients a skill set only a handful of people might possess. The thought of being able to use that experience and start a company seemed especially appealing to a person who'd faced numerous layoffs in the past. As a result, virsitour, which is a portmanteau of "virtual site tour," was born.
There are many hotels and venue spaces that have some form of media showcasing what the facilities look like. But in many situations, one or two images isn't really going to suffice for meeting planners.
Debbie explains the importance of a full virtual tour, noting, "So, as a meeting planner, one of the most important things on securing our location is seeing the site. And most of us physically go. So, a lot of times, from across seas, from across town, we physically set up a site tour to go see the site. We make an appointment with the sales manager. We physically go to the building, and they walk us around. You can ask questions about 'Oh, what is your square footage? What is your capacity?' They show you the guest rooms. It usually takes about an hour, depending on the space… What we have found, especially in a pandemic, is you cannot do that anymore. Number one, the… sales people are pretty much gone in the hospitality industry. There might be one person working at the physical hotel… Second of all, people aren't traveling. So planners can't physically go anywhere. And because of that, it's putting a stop to our future bookings."
Debbie adds that there used to be a cycle for sourcing that ranged from 180 days to 2 years out for booking hospitality and venue locations. She says that the pandemic has shown that the request for proposal process and contracting in hospitality and events has been reduced to a standstill. Simply stated, people can't physically see the spaces they're inquiring about. On the hotel and venue side of things, reduced staffing translates to a greater desire for vetted sales leads. Debbie says that from her experience working for hotels, many people interested in booking a room will be put into the hotel's system and will then bail out at the last minute.
"What [virsitour] is doing is changing the way we source," Debbie says. "Which is: Go on a site. Do your search. Pick out the hotels you want to see. View them. Create your wish list of those that really fit your criteria by looking at them. And then, send your request for proposal. Now that hotel or venue is getting a vetted lead—but they're not having to go through so many leads that will not fit their property. This is actually opening up the door for conversation for a possible booking instead of a probable booking."
The search features for event planners allow those signed in to conduct their inquiries based on amenities, square footage, and other items of interest. virsitour's suppliers portal gives hotels and venues a dashboard to see analytics and upload images or video content.
Currently, virsitour is a team of eight employees, including five global sales people. At the time of writing, the platform was undergoing beta testing, and signing up hotels and venues. Once that work is done, the portal for event planners will be open.
"At the end of Q4 of [2020], we had about 20,000 event planners waiting to use this. By the end of [Q1 2021], we… are on trajectory to double that, with 40,000 event planners worldwide," Debbie says. She credits this eager demand to the partners whose trust she's earned over the years and her curated list of leads for businesses that need event planning.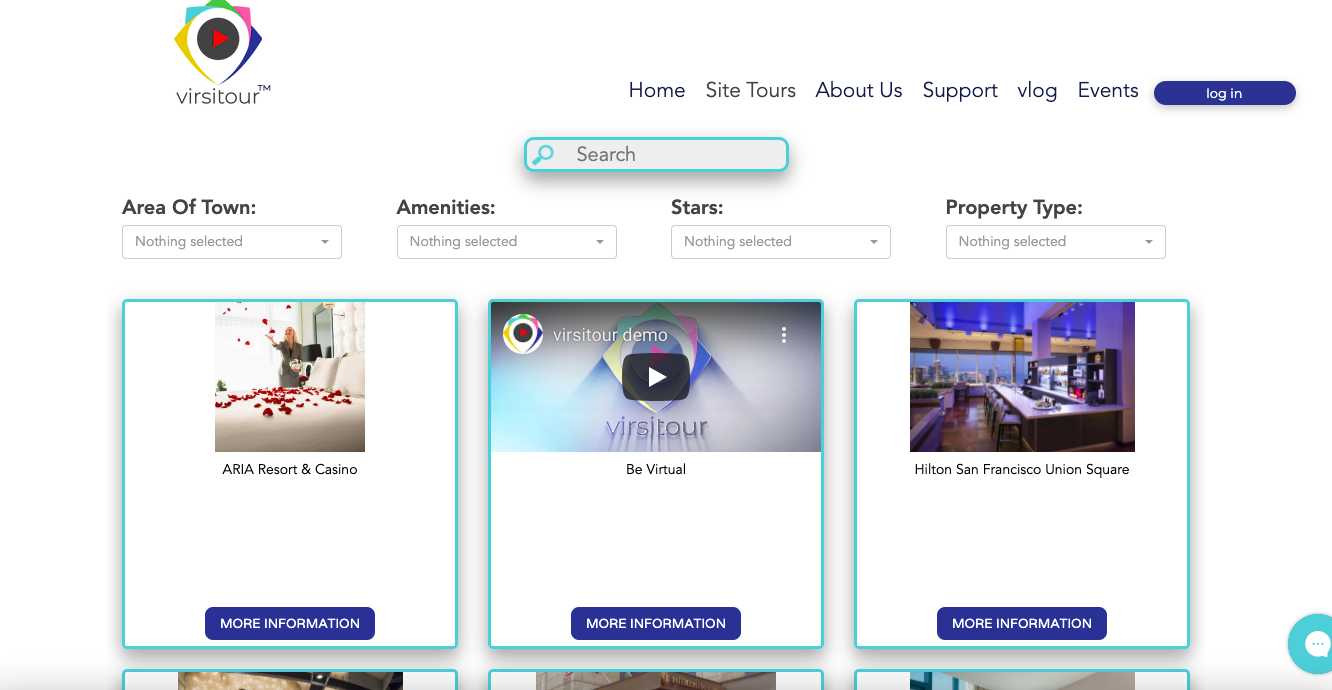 As COVID-19 vaccines being rolled out, Debbie expects that the hospitality and events industries will move from an entirely virtual site tour model with fewer bookings to a hybrid model of virtual services and platforms, which Debbie estimates will serve the meeting needs of about 20 people. Eventually, she says that the hybrid model will transition back to in-person events once the situation around COVID-19 starts to stabilize.
With Debbie's story, there are a lot of lessons that can be unpacked for any would-be entrepreneurs. It should be noted that Debbie is not a "tech person," and virsitour is not a technology company. She actually built the front-end of the business platform with knowledge she gained from YouTube videos. Once she reached the limitation of her technical skills, she contracted out the work she didn't want to learn to do. Debbie was also driven by a desire to help other people and a desire to see her industry come back.
Regarding what she learned through her experience creating virsitour, Debbie says, "It's persevering through a tough time and finding what's out there that you see the need for—and not being afraid to take that next step! I am so certain about this."
For further information about virsitour, be sure to visit their website and social media.