As one of the leaders of the Wilmington, North Carolina startup ecosystem and an "Entrepreneur in Residence" with the Sandhills Entrepreneur Engagement Network (SEEN), I got an email one day from an old friend who needed some additional support for an entrepreneur he was mentoring in rural North Carolina.
After researching the website of the startup, we scheduled a phone call so I could gauge the commitment of the entrepreneur and do a needs assessment. Clearly, the entrepreneur, Jim Boyte, was committed to the solution that the company was providing, but he was a little limited in terms of experience and lacked the investment knowledge needed to attract the capital and other resources.
Jim is a true southerner where my Chicago accent sounds funny to him, and has the predicament of being in a conservative region that loves to back the same serial entrepreneur many times over. As a result, it is always tough for a first time entrepreneur to find angel investors and venture capital, in rural or urban settings.
Keep in mind, this work of connecting the new entrepreneur to resources across the state was all done virtually during the pandemic.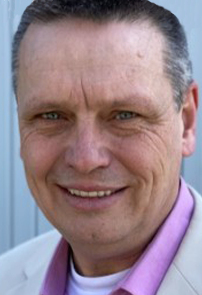 First Steps
My first call was to an experienced mentor who was good with both "lifestyle" or Main St. entrepreneurs and "gazelle" or emerging growth companies that might be able to scale. I opted for someone with this range of experience because, after one phone call, I was not exactly sure which category Active Defender fit into. When this older mentor gave their thumbs up approval of the company's solution that was all the validation I needed to find additional resources.
Active Defender offers a mobile solution to help schools with active shooter situations. Without doubt, there are currently a high number of solutions in this busy category. These solutions run the gamut from physical products that brace the school room doors from opening from the outside to high profile Fortune 100 tech solutions. This crowded marketplace would probably scare away most first time founders from entering this category. However, the Active Defender solution sounded unique enough and had sophisticated technology that enabled it to compete with the higher profile companies. These things also make them a potential acquisition target.
The concept of the 1 Million Cups events have really caught on as a way for the local business community to hear about and support very early stage startups. Admittedly, this early pitch at 1 Million Cups was one of the first presentations outside of the "Friends, Family and Fools" the entrepreneur had made outside of his immediate circle. He was nervous and made the common mistake of presenting too much information about the tech, instead of the size of the problem / the pain, solution, management experience and revenue from existing clients.
The 1 Million Cups events in Wilmington are held or virtually hosted out of the UNC Wilmington incubator called the Center of Innovation and Entrepreneurship (CIE). The CIE also has a "mentor program and accelerator grant" where an entrepreneur can find mentors and apply for grants up to $5,000 to move the company forward.
I-40 EAST, An Abundance of Retired Executives and The Coastal Corridor
After the 1 Million Cups presentation, we offered the entrepreneur the opportunity to form a mentor team. Wilmington has been flooded by bored semi-retired professionals since I-40 expanded from Raleigh to the beach in 1990. Even if you love golf or fishing, there are bad weather days where there is not much to do. To be clear, not many of these retirees seem to be recovering entrepreneurs. On the contrary, they seem to be middle managers of big companies like IBM who had large departmental budgets. These mentors sometimes struggle to understand the "bootstrap life."
Since 2013, Wilmington has been forming what we call the "Coastal Corridor." This Corridor refers to the two-way flow of resources and connections between the innovation hub of Raleigh / Durham and the coast where your average North Carolina citizen thinks of Wilmington as a tourism destination. Wilmington entrepreneurs now travel to Raleigh / Durham to participate in events, apply for stage time slots at pitch events, apply for competitive grants, and pay the membership fees for these statewide orgs. All of this hard work and travel has paid off.
We know that if we invite an angel investor (i.e., high net worth individual), a venture capitalist or a startup executive to the coast, they probably have an underused beach house that they would like to visit more often with their family. We have had over 60 investors speak at our ecosystem events because we have our events on Thursday evenings—and they just make it a weekend.
The Coastal Corridor is crucial to the current and future success of the Wilmington regional ecosystem. For example, the next step for Active Defender was an email to CED, the largest entrepreneur support organization in the South that is based in Durham. CED had recently announced an application deadline for their inaugural incubator program called GRO. I have been active with CED for 20 years, and with that history some of the staff is still willing to take a call or answer an email—even though I am a pain. Luckily they accepted the application from Active Defender into the new incubator program. During the three-month GRO program, the company also earned an invitation to the South's largest and oldest venture capital conference by CED called Venture Connect.
Validation Attracts New Resources
A well-known benefit of making a presentation at the CED Venture Connect Conference at CED is that you suddenly pop up on the radar of the regional investors and the startup media in the South.
Suddenly, the rural entrepreneur needed a new level of more sophisticated mentorship about the real investor presentation instead of the 1 Million Cups value proposition pitch. The 1 Million Cups crowd is more nurturing than the interrogation process required to pitch at a high profile investor conference. Luckily, CED has pitch practice scrub sessions with the entrepreneurs before they go on stage to protect the reputation of the entrepreneurs (and the organization) and to prevent bad presentations.
Even Jim would admit to experiencing a bit of "mentor whiplash" from all the advice he received from a number of sources. A good entrepreneur needs to filter this advice through their personal value system.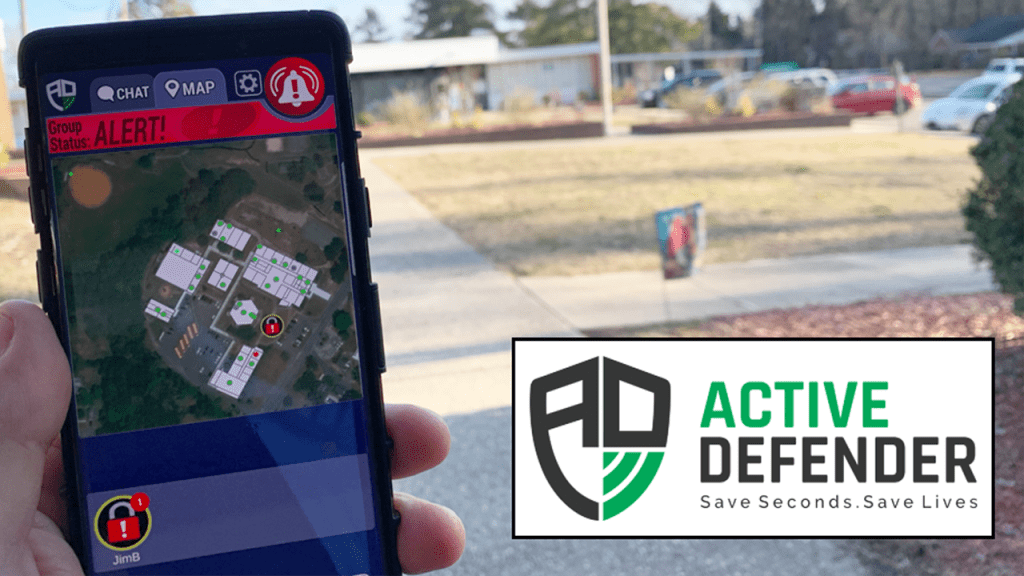 Meanwhile, we also encouraged Jim to apply to NC IDEA for their $50,000 SEED grant for startups. While NC IDEA has been around for more than a decade, new leadership has encouraged a regional diversification so the more mature urban Raleigh / Durham / Chapel Hill (Triangle) area would not be the only region represented with grant awards. No startup from the Sandhills area, near Pinehurst, had ever won one of these valuable grants. This process is very competitive with 125 applications for five grants.
After a nerve-racking presentation in front of a new room of VIP executives as judges at NC IDEA and competing with thirteen finalists, Active Defender won the $50,000 non-dilutive grant.* (*Non-dilutive means that there is no exchange of equity given up by the startup.) Active Defender will use those resources to invest in social media marketing, search engine optimization, and conferences with trade show booths to find a whole new set of prospects outside of their immediate region.
Now that may seem like too many non-profit dance partners for $50,000, but if you are a rural entrepreneur, this is rare air to be on this pedestal where that validation can attract a new set of investors. Stay tuned. We all need a solution to the problem they are working to solve, namely keeping our children safe as they go back to school.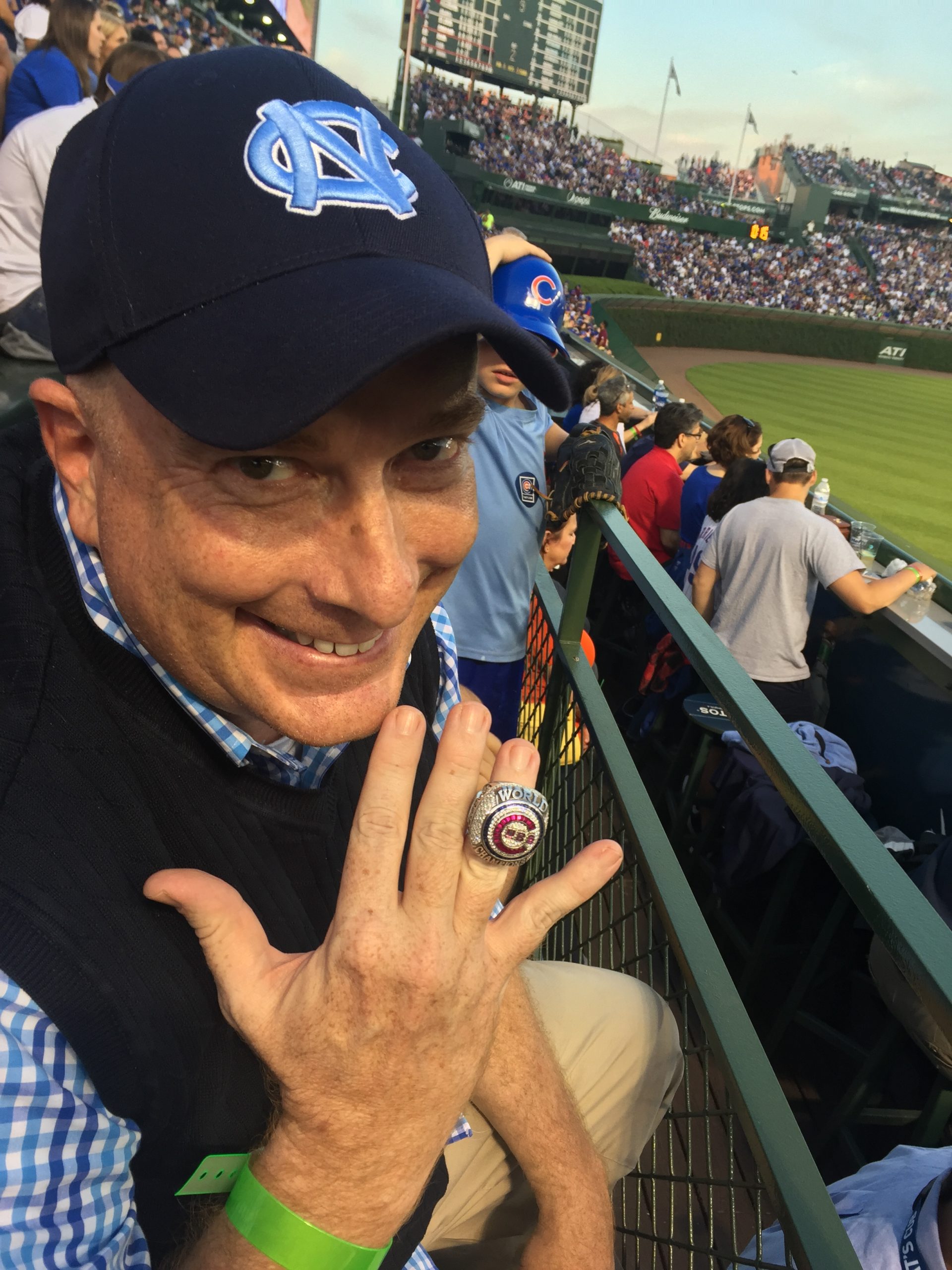 ———————
Jim R. Roberts has been working for 20 years in North Carolina with entrepreneur support organizations in Charlotte, Asheville, Durham, and Wilmington. Jim is the founder of the Network for Entrepreneurs in Wilmington (NEW), WALE Angel Network, and Rojo Octo Ecosystem Consulting. Jim also works with the SEEN Network at UNC Pembroke.