Cross-pollination is the pollination of a flower or plant with pollen from another flower or plant, typically facilitated by insects and wind. A familiar concept to nature lovers, it's also the inspiration for a recent collaboration between two Nashville artists.
Randy Purcell is a mixed media artist whose encaustic process imbues text and images from repurposed magazines onto beeswax. A pillar of the Middle Tennessee arts community, Randy's work has developed a national following and earned recognition from the likes of "The American Bee Journal" and "Tennessee Crossroads."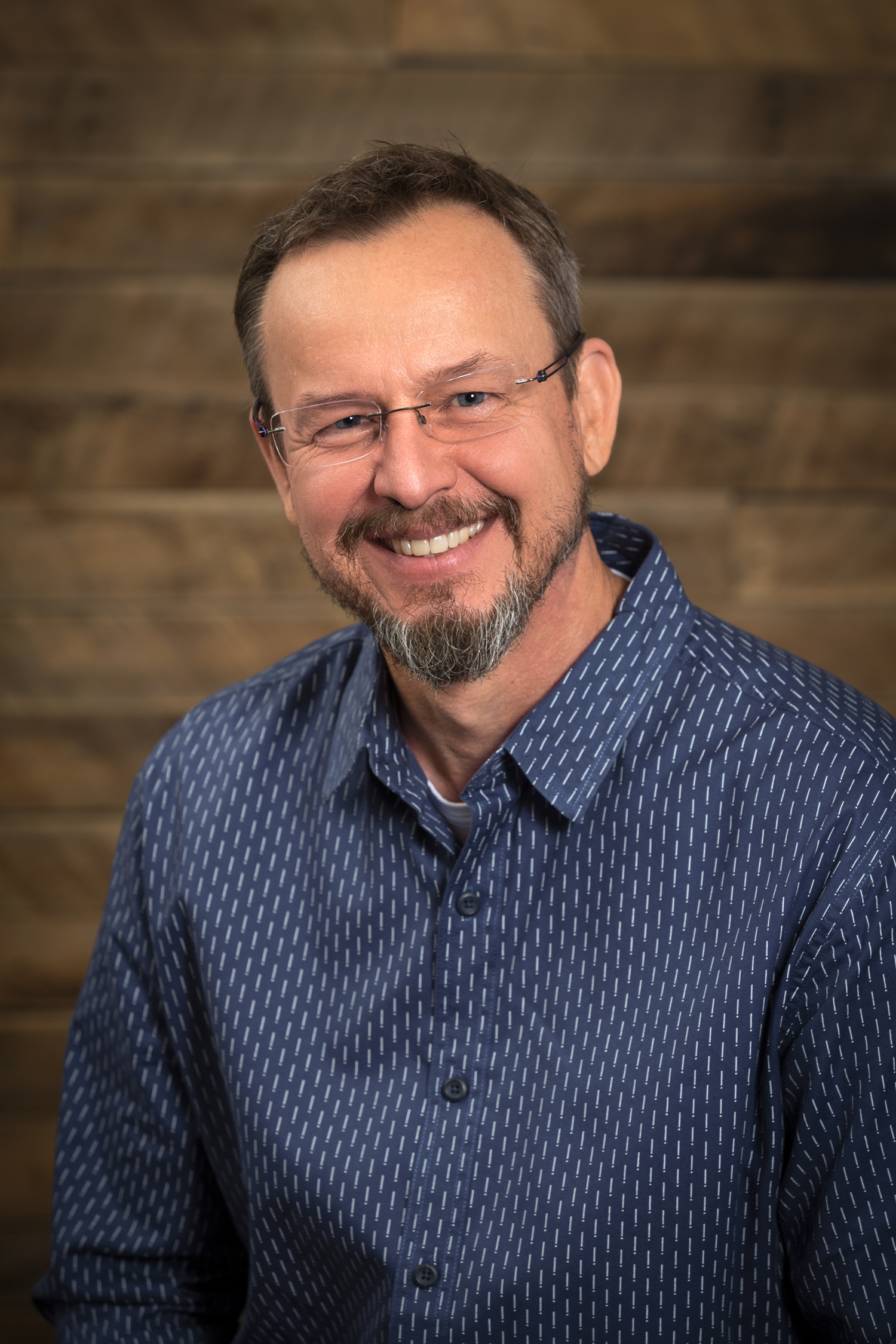 "My artwork is often inspired by looking outside," says Randy. "When I'm running low on creative fuel, I can always turn to what's going on with Mother Nature."
One day, while conversing with metal sculpture artist Valentine Adams—whose installations include the head-turning "Read and Unwind" bench at the Brentwood Public Library—Randy pitched the idea of joining forces for an art exhibit. He recalls, "I was visiting Val at his place. We were chatting over a beer, and I was thinking about how bees and other organisms all work together for a common good. Then I got to thinking about how my art, which is known for this colorful look, might accentuate other mediums. With the warm patina of the beeswax and the cool look of metal, I asked Val, 'What if we combined our two styles? What would that look like?'"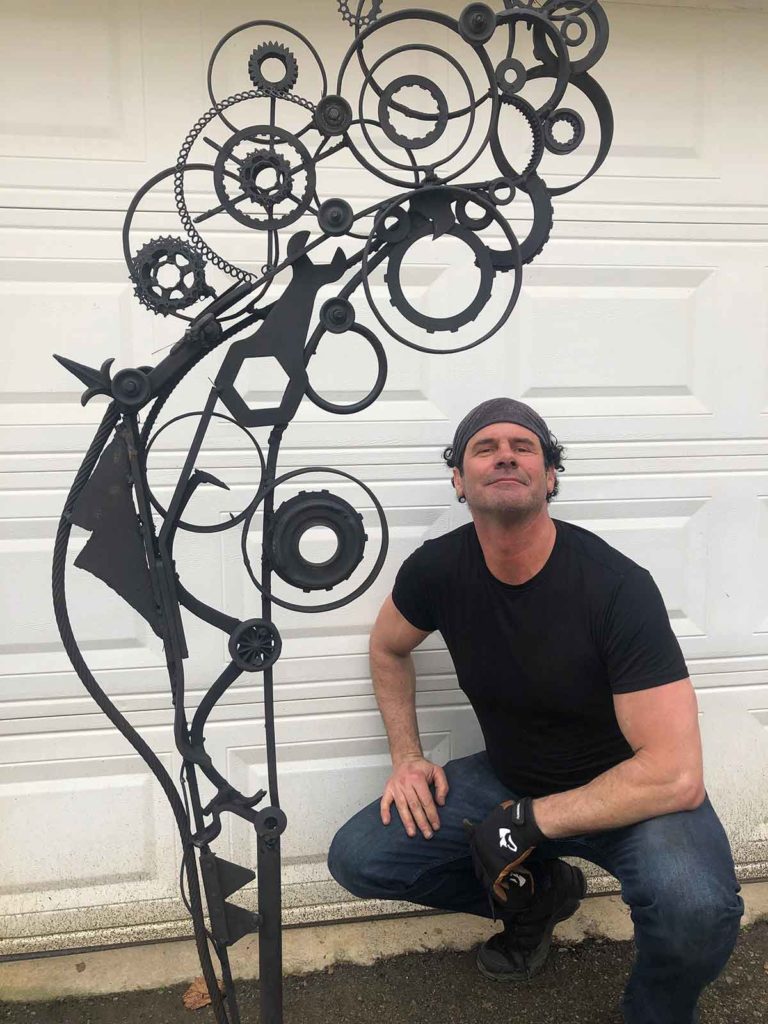 Val was immediately intrigued by the idea. A nature lover himself, Val's metal sculptures are made to be appreciated by all. Both Val and Randy make works of art from reclaimed materials that would otherwise be wasted in a landfill, and so the idea of creative cross-pollination sparked new interest for each artists' respective style. For Val, Randy's aesthetic makes the metal sculpture work that he does a bit more human. Matching Val's work, Randy is forced to think in terms of three-dimensional pieces made with a 360 degree perspective in mind.
Knowing that this would be of interest to those eco-conscious denizens of Nashville, Randy and Val's art show, entitled "Cross Pollination," shows what can be done when creative people use every part of the proverbial buffalo. Since the major themes of the show are sustainability and creative thinking to better our quality of life, "Cross Pollination" will be exhibited at The Green Gallery, located at Turnip Green Creative Reuse. Encompassing each artist's respective media, "Cross Pollination" will feature artwork made with cross-pollination in mind, and what that means to Randy and Val aesthetically.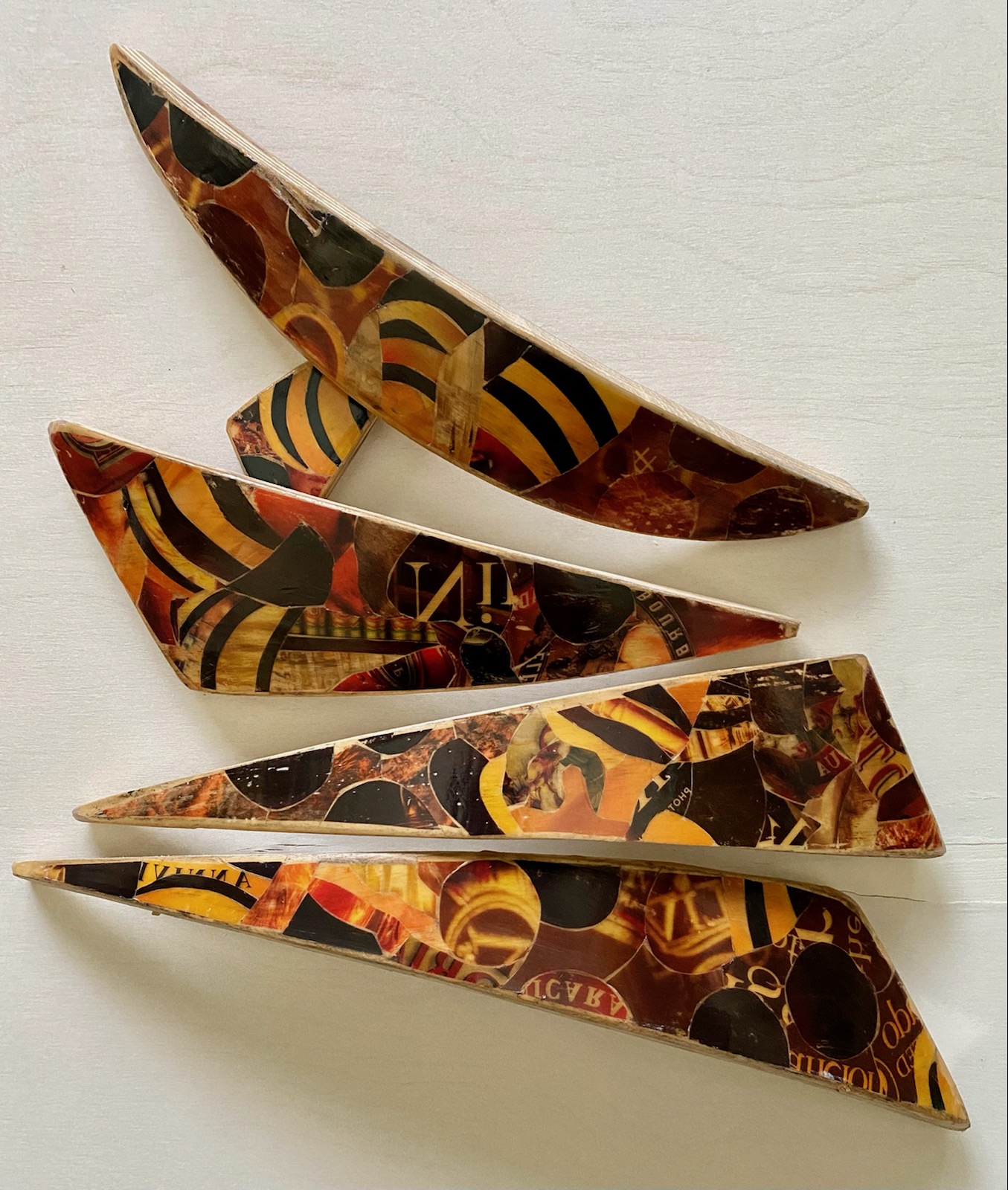 Randy says, "We hope that by joining our works, we can showcase the strength of working together. Through empathy, listening, and behaving in ways that better those around us, we can all stand to improve the quality of our lives. Just like bees scattering pollen to flowers, people can share ideas and engage in a meaningful exchange that brings us all a little closer."

The reception for "Cross Pollination" will be held Saturday, August 7 from 6 p.m. – 8 p.m. Both artists will participate in a hosted discussion to talk about their art, answer questions from attendees, and meet members of the community. The event will be free, with guests asked to please respect COVID-19 health and safety recommendations. More information about the event may be found here.