To some, baking and cooking are an extension of their creativity. Appetizers, drinks, entrees, and desserts are merely culinary categories in which they express themselves and explore new concepts.
If Nashville foodies want to see the fruits of a food artist's labor, Sean Newsome's HiFi Cookies offers a colorful smorgasbord of baked goods spun out from his culinary imagination. Now in its fifth year of operation, the brick-and-mortar shop for HiFi Cookies came to fruition in the Rolling Acres neighborhood of East Nashville on June 27, 2020.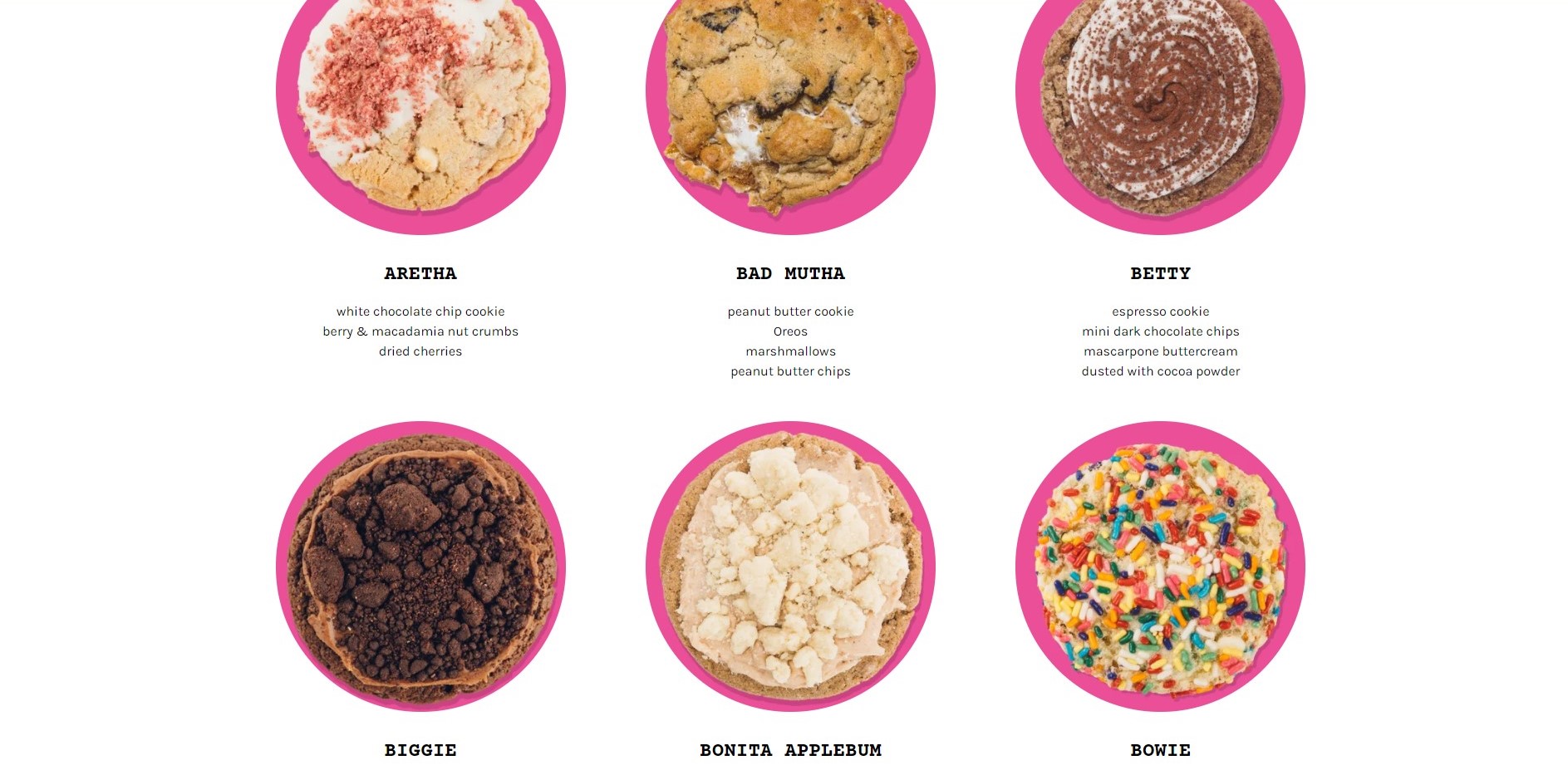 Sean tells Launch Engine that he has always been a fan of cookies, and desserts in general. "I grew up baking with my grandmother," he says. "And along with baking and making desserts, I also listened to a lot of music. You know, mostly old school, like gospel, soul, R&B, stuff like that. As a kid, I loved pop, hip-hop."
Sean didn't seriously consider making cookies as a business until he started managing a local restaurant. He explains to Launch Engine that he made some cookies for his staff as a token of appreciation, and his employees liked them so much, they told him that he should sell them. At the time, Sean thought that that idea was "absurd."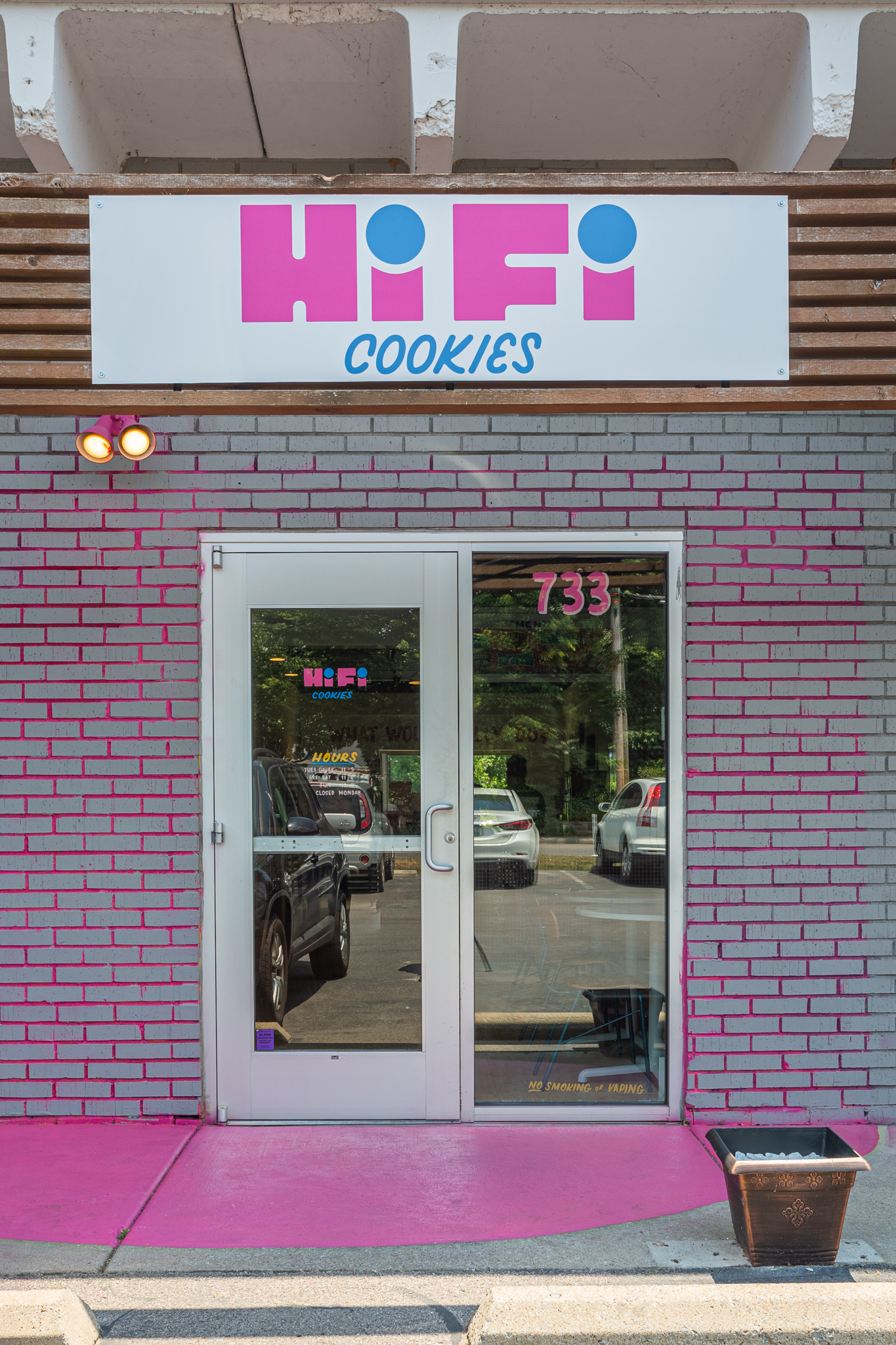 One day, he says he made a batch of his cookies and dropped them off at a coffee shop. He says that because he lives in Music City and loves cookies and music, he wanted to make cookies that honored different music acts.
"Everything about it—we try to keep in that music range. We call our assorted boxes [of cookies] 'mixtapes,' and you get to name your mixtape," he says, referring to the cassette sticker for the assorted boxes that can be customized.
A sweets hotspot that serves some vegan-friendly options, HiFi Cookies is a fresh take on the before-or-after meal snack that, in terms of appeal, may have gone stale for some consumers a while ago. "I think a lot of people, when they think of cookies, they… go straight to chocolate chip, or macadamia nut, white chocolate chip. It's very straightforward, and like, basic," Sean says. He explains that where other shops are selling the go-to cookies, HiFi Cookies likes to make cookies that are more "esoteric," like some of the newer donut shops in Middle Tennessee. Putting the focus on flavors, variety, and fun while making the cookies is where it's at for Sean. "I don't think that people think [of cookies] as something I can 'go crazy with."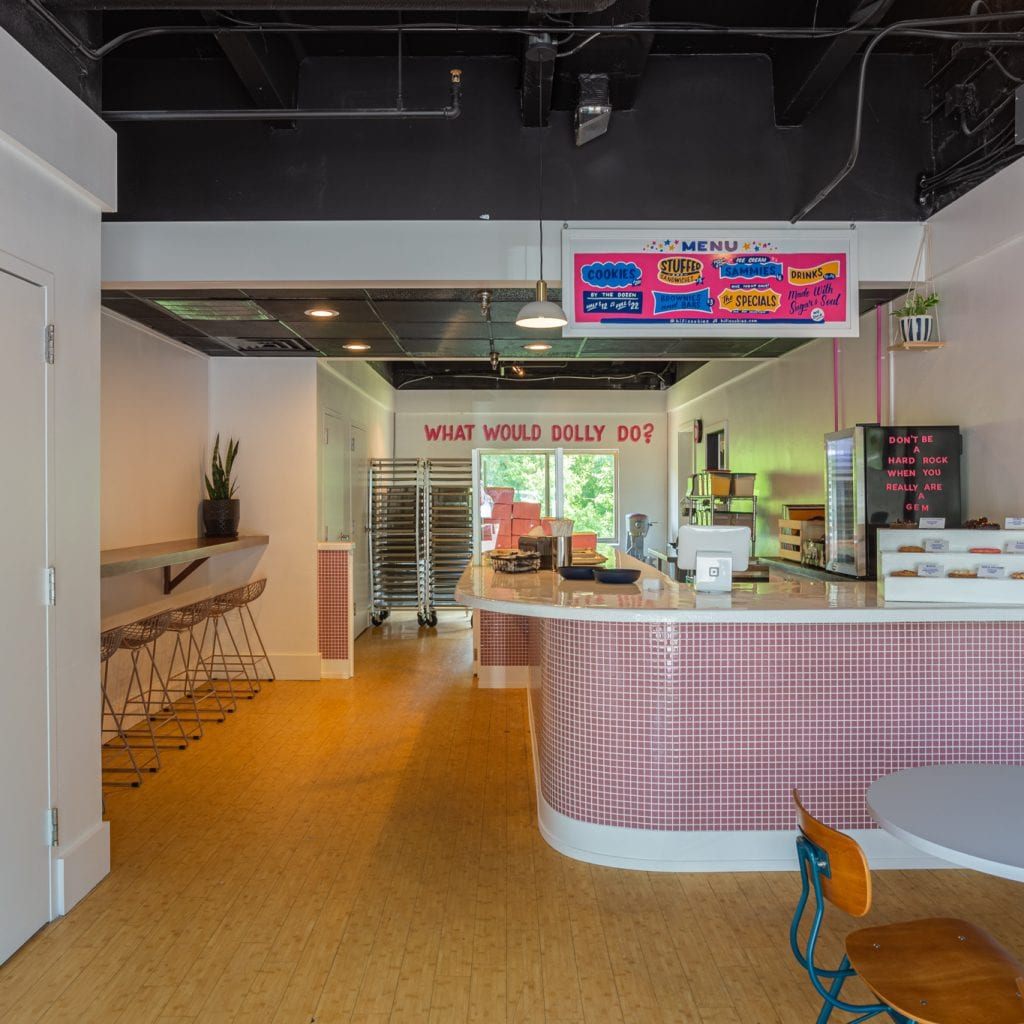 Sean relishes concocting recipes for cookies that are admittedly more involved than any competitors' offerings. Sean sees a connection between putting in extra effort into his products and the resultant draw for customers who want something they can't get anywhere else. "When we first started doing it, I never wanted to just—in the beginning—make just a plain chocolate chip or a peanut butter," he says, explaining that such plain Jane attempts bored him. "We make a chocolate chip now, but it's not even a regular chocolate chip. It has three different types of chips in it, and sea salt." Sean explains that this cookie, known as "The Marvin," and named after Marvin Gaye, is a pretzel and potato chip cookie crumble with butterscotch chips, mini chocolate chips, and toffee. Sean says that this is "almost like a streusel."
For the record, Sean appreciates the classic cookies too. But he would rather play with nostalgic flavors as a jumping off point in his cookies than stick to older recipes. "The Dolly," is a cookie love-letter to Dolly Parton. Celebrating the singer's "bright and lively" essence, it's made from a red velvet cookie base with a marshmallow buttercream, and topped with children's cereal Fruity Pebbles, giving the cookie a coat of many colors. Many of the cookies skew to older artists, like Johnny Cash or Bob Dylan, since Sean grew up listening to these musicians. Nevertheless, Sean says he would like to make more cookies that commemorate more contemporary artists such as Kacey Musgraves or Beyoncé, which he may try to celebrate this summer. He shares that he's had a few artists reach out to him to collaborate on a cookie concept to time with an act's album release, and he hints that foodies should keep their eyes peeled for such news in the immediate future. The partnerships for the business aren't limited to musical acts. In the past, HiFi Cookies has made products in partnership with other local food vendors, like The Grilled Cheeserie, Daddy's Dogs, or Jackalope Brewing Company. Sean is in the process of trying out new cookie recipes that are made with the ingredients from other vendors, like breweries and butter companies.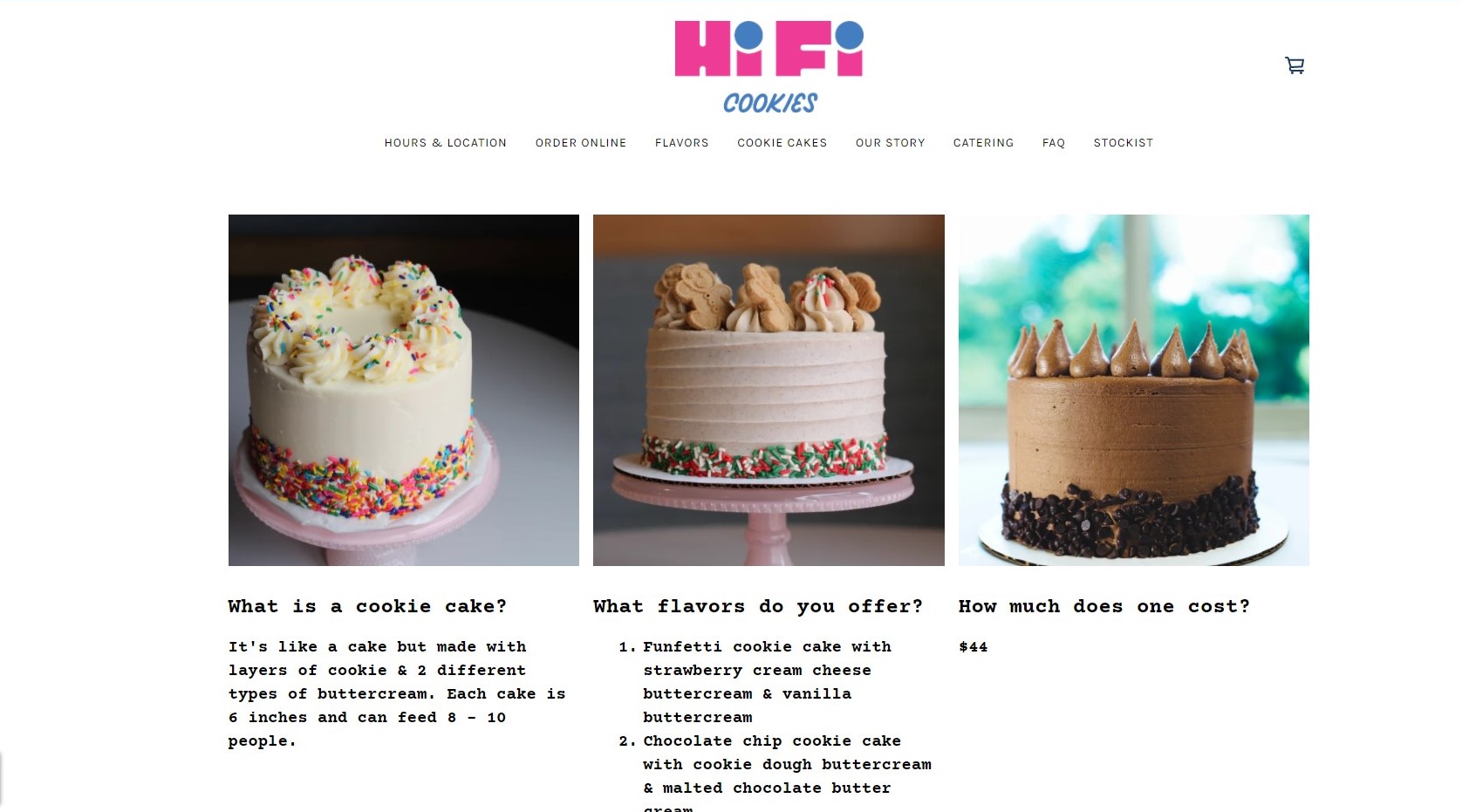 Just like everything else in the food world, the pandemic threatened to halt Sean's big plans. But, he opened anyhow, and has been surprised at how HiFi Cookies has been steadily busy. This was, in part, thanks to preorder and curbside pickup options in the beginning. In addition, the company wholesales their cookies to 13 places in Nashville, which has helped the business grow.
Sadly, not all of the developments for HiFi Cookies have been positive. On January 8, the business was one of several spots in the surrounding area that experienced a break-in. Describing his reaction to the experience, Sean says, "I kind of live in this world of like, 'Yes it's frustrating. Yes, it's heartbreaking. But people who break into your business don't break into your business because they have all the money in the world, or they have everything they need.'" Sean explains that he feels sorry for the individuals who broke into his establishment, as for him it indicates serious desperation in the individual or individuals involved.
"Times are rough for a lot of people," he says. "There's definitely a lot of small businesses being broken into, and… it's almost like you can't really do anything about."
After news of the break-in was posted to social media, Sean states that community members rallied around him by coming by to purchase cookies or expressing their condolences online. He says that the characteristic of strangers stopping by to try and help sweep up the glass from the break-in is something indicative of Nashville's neighborly character.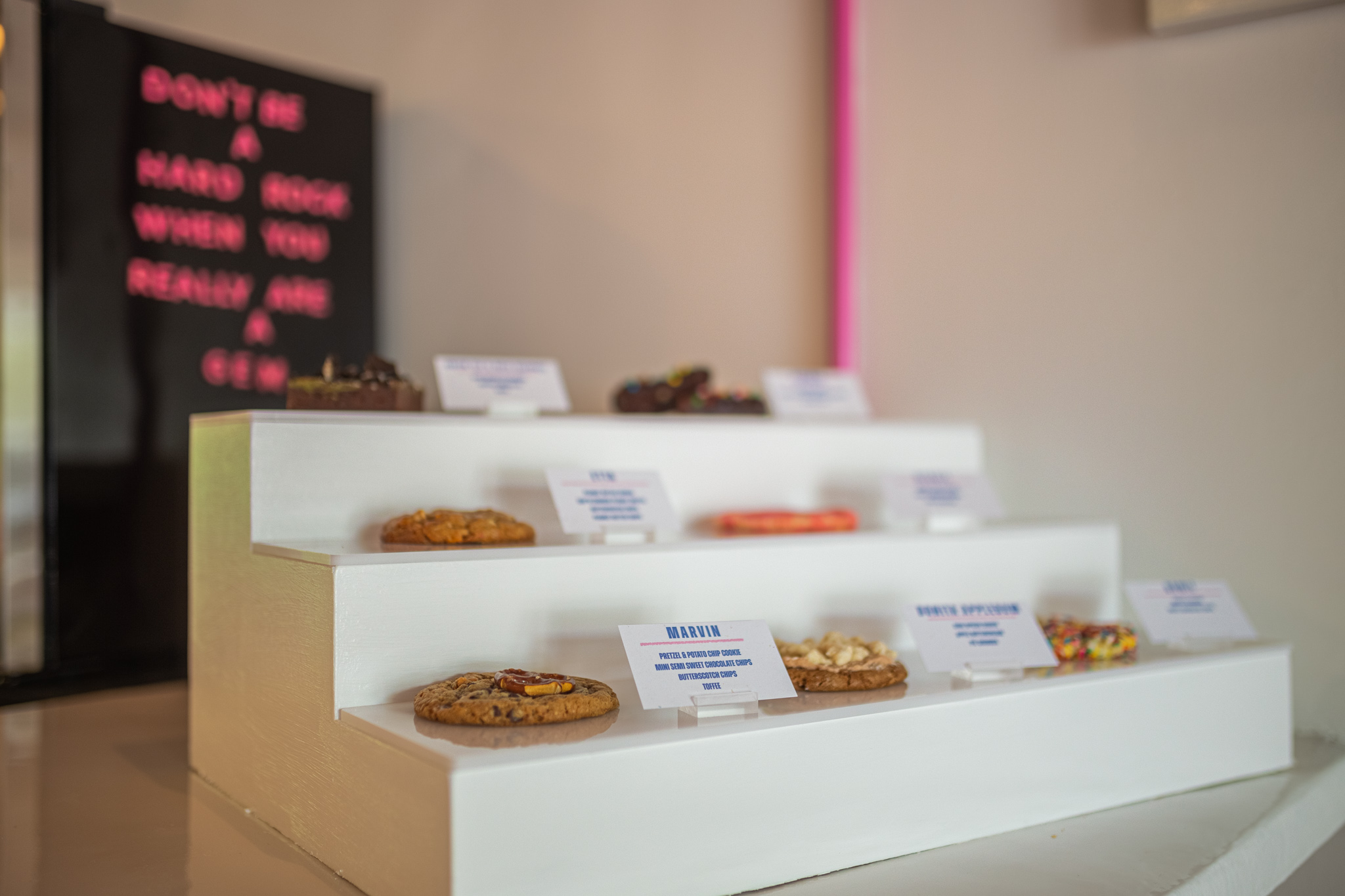 Though it may be part of the compassionate nature of Music City to help those in need, Sean chalks up a lot of the support to the fact that HiFi Cookies customers love the business. And in turn, Sean loves the customers of HiFi Cookies, and tries to create an inviting, friendly environment.

Looking to the summer, Sean wants HiFi Cookies to return to pop-up events that allow them to sell ice cream sandwiches, made with in-house ice cream paired with different cookies. He also wants to have an ice cream cart out selling these sandwiches as their version of a mobile option.
For further information about HiFi Cookies, be sure to visit their website and social media.