Generating revenue from creativity is a difficult task. It takes an understanding of business, the ability to budget, cultivation of a target audience, and a steady commitment to long hours in the studio for an artist to succeed. Many artists never pursue their passion because of the uncertainty created by leaving a full-time job with a reliable income. That anxiety is much greater if certain responsibilities exist, such as supporting a family.
Florida artist Noah Verrier is a prime example of the hard work and dedication it takes to be a professional artist. Though not a Middle Tennessee resident, Launch Engine was made aware of his work via Reddit, and the site's team felt that his story would be one of value to our readership.
With a style that might be described as unique and playful, his works have generated interest from an international audience and have led to a massive Instagram following. What strikes people most about his work is his ability to take overlooked, everyday items and make them beautiful. Noah's portfolio of still life imagery from food will make you see the contents of your refrigerator differently, as he captures the drippings of too much grape jelly on a peanut butter and jelly sandwich or the decadent oozings of a grilled cheese sandwich. Between his food images and his florals, which showcase a soft elegance of light and color, one could easily ascribe the title of "master painter" to this artist.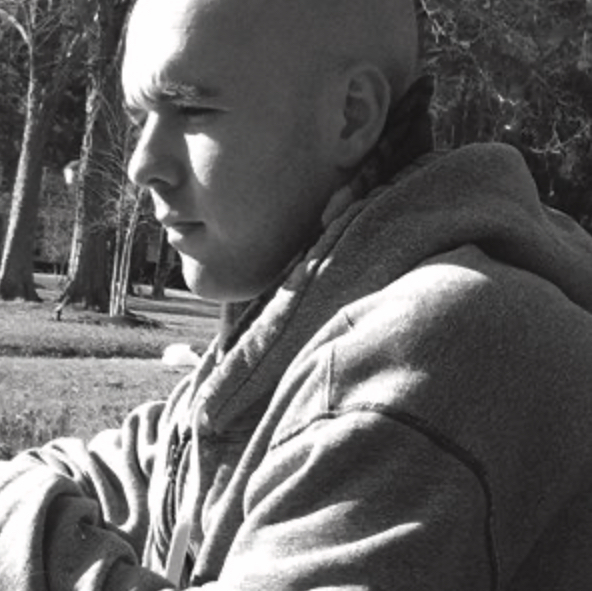 In light of his own experiences selling art and finding his niche, Noah believes that, no matter what the medium, there's an audience for all kinds of art. Even though Noah has only been working as a full-time artist for three years, he's been industrious. In that short window, his work has been featured via well-known media outlets, shown all over the world, and earned Noah numerous awards. He's also mastered the coveted skill of online art sales. These sales include original paintings, commissioned work from clients wanting something made just for them, prints, and even online courses for those wanting to learn how to be artists themselves. 
For Noah, there's really not a single mold for how an artist should be or what to expect. He doesn't waste time trying to classify styles. He believes that it's more important to look at the level of experience that an artist brings with them into the studio.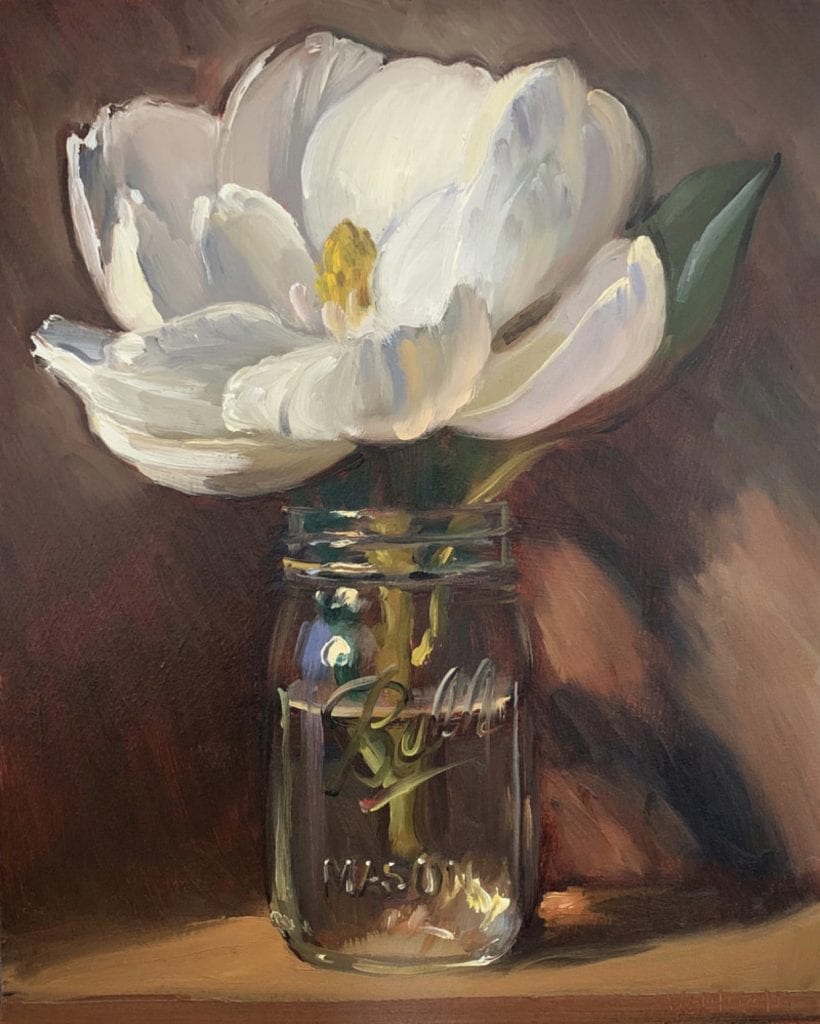 But how did he get to this point? It's important to state that Noah Verrier is not an overnight success. While Noah has only been working as a full-time professional artist since 2017, he had been painting for 30 years before that point.
Born in Salem, Oregon, Noah's parents relocated to Tallahassee, Florida, when he was 6 years old. His love of art as a child led him to pursue creative endeavors in the years that followed. Around the age of 10, he started drawing and using watercolors to emulate how he saw things.
"As a kid, I would be drawn to a picture on the wall at my grandmother's house or a project my mom was working on—and be fascinated by it in a way that made me want to replicate it," Noah explains. In high school, he was completely immersed in his art, with Impressionism being a huge influence. Noah took a page from the creative playbooks of artists like Monet and Van Gogh.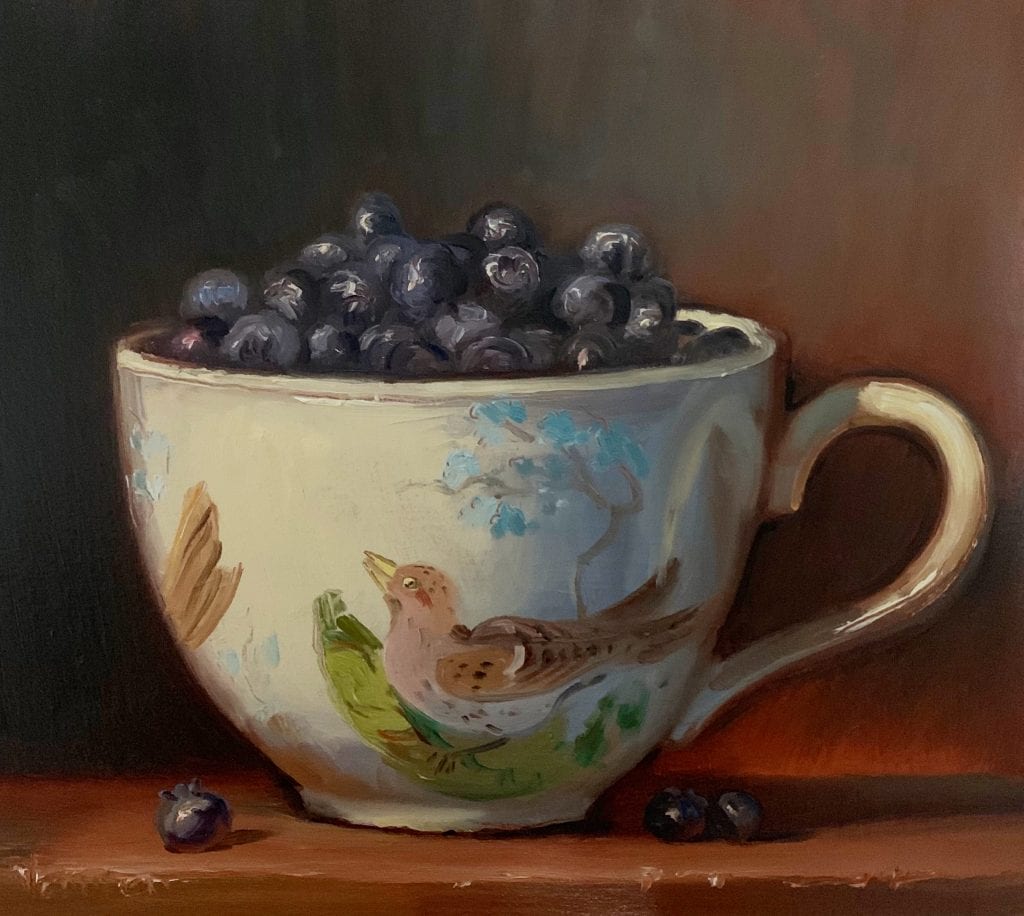 After graduation, he decided to take art classes at Florida State University (FSU) before choosing his major. He discovered a new admiration for nineteenth century artists such as Manet, Sargent, Sorolla, as well as twentieth century artist Thiebaud due to the realism of their imagery and the style of their brush strokes.You can clearly see the impressionistic elements within his work combined with his use of the lens of Realism. From the thin visible brush strokes to the quality of light, he paints the simple, yet detailed highlights cast from the available window light of his studio. Like Manet, he prefers to complete his paintings in one sitting, if possible, which explains his often 12-hour work day.
Noah's development of his creative talent set the stage for Lady Luck to open a few doors for him early on. After receiving his BFA in 2004 from FSU, the young artist's skills had become so pronounced that the administration invited him to teach art at the college as a graduate student while completing his MFA.
His time as an educator is something he appreciates. But after 8 years as a painting instructor for FSU, he decided he wanted more time to paint. He made the difficult decision to let go of his full-time teaching career in order to start his own business as a full-time artist.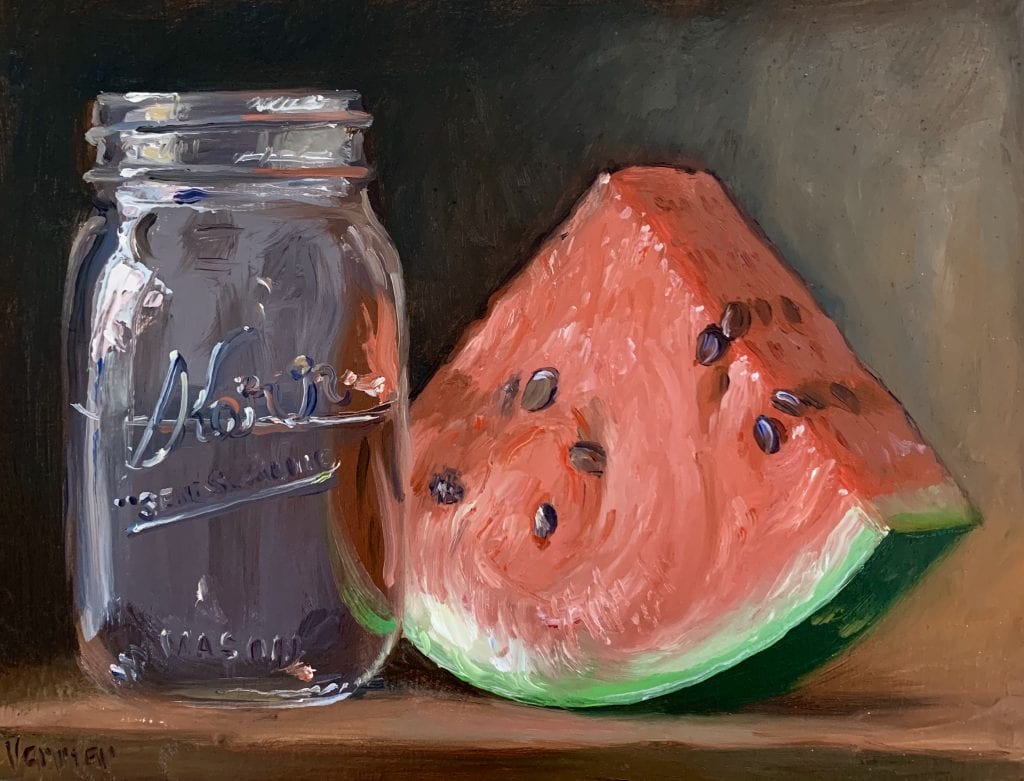 "It is hard to do two things at once when teaching because it [teaching] requires so much of your time planning, working with the students, and class preparation," Noah explains. "Teaching doesn't allow you to pursue your own work. So I had to make the decision—do I want to continue teaching or pursue my work?"
In 2017, Noah decided to take a leap of faith and left his teaching job at the university to become a full-time oil painter. He credits his belief in Jesus and his faith as essential in giving him the courage to launch out and take this step he knew he was ready to make. Despite his fear of failure and the unknown, he dove into his work, giving 100 percent of his time to painting and producing art every day. He has always felt his paintings are a prayer to God. He says that his spirituality gave him the power to change his path, and he has never looked back.
In considering Noah's success, one must recognize his fierce work ethic. He believes he has an obligation to his clients and followers in every aspect of his business. From commissioned paintings to signed prints to creating instructional videos, he continues to share and grow his brand despite the challenge of balancing his long days with being a good husband and a father of four.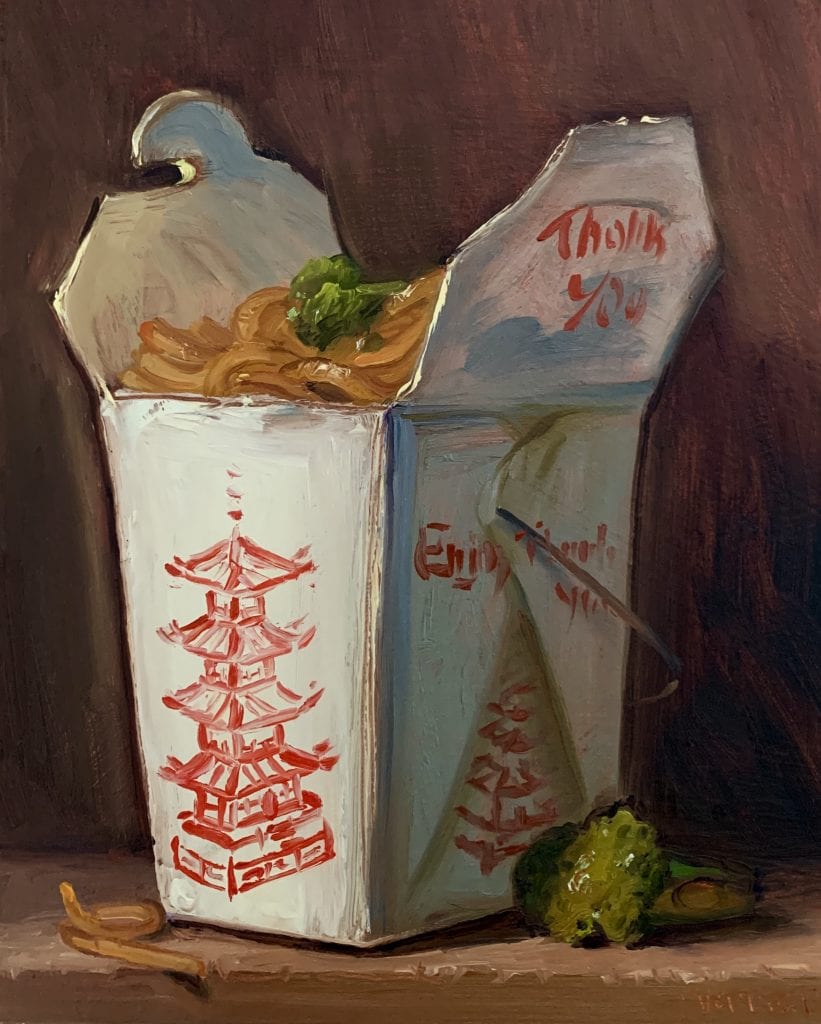 That work ethic carries over to a meticulous process. Noah starts his art process with a mental picture and sketches the image composition before setting it up as a still life in his small home studio. With the combination of window light and artificial light sources, he builds an actual still life before starting the painting process. His realistic oil paintings portray portraits, food, and floral arrangements as still life imagery, using a wet-on-wet painting style which is also known as alla prima painting. This unique technique allows oils to be applied as a layer of wet paint on top of another wet layer, all in one setting. He prefers this method using unique brush strokes and blends of color to produce small paintings he can complete in a day.
Noah takes the marketing component of his work as seriously as he does the actual production of it. In the three years that followed his leap of faith, he became active on social media in order to grow an audience and allow people to find his work. His business plan is to show his work often and create new work every week.
His primary marketing strategy has consisted of sharing his work on Instagram and Facebook, allowing his work to be seen and shared globally. His online sharing continues to gain him commissions from people around the world. For example, he recently completed a painting for a woman in Kuwait. Once the painting was completed, he had to deal with the challenge of shipping it in a tube, rather than stretched on the canvas—one of many challenges he has faced as a self-employed artist.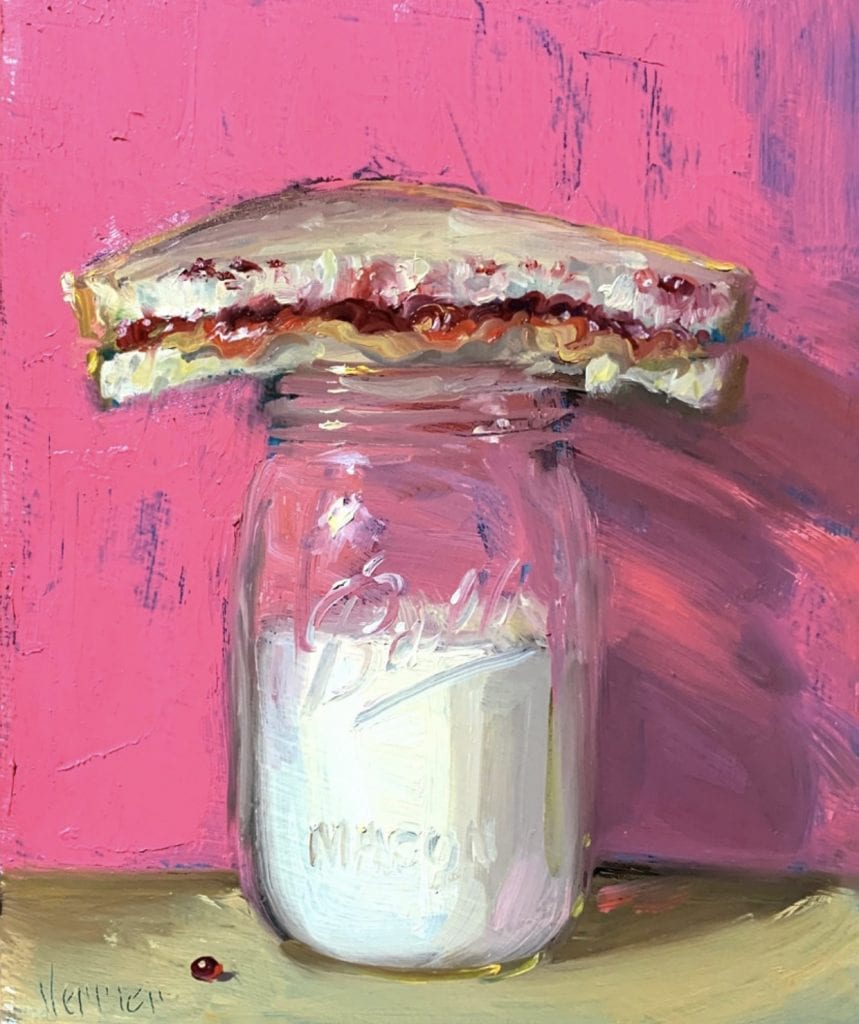 Noah states, "Due to social media, anyone now can put their work out there and be seen all over the world, and can draw traffic from social media to your website making it easy for people to find you."
In the beginning, he was reluctant to be on any social media platform, but he started with
Facebook, even though he felt it was a toxic community. He understood the need to have his work seen, and he jumped in, immediately seeing positive results from his effort. He then added an Instagram account. He feels it works best, because Instagram is an image-based platform. He learned how to use hashtags, how to prepare his images using a square format, and how to add links to his website in order to maximize his presence. Additionally, he has learned to post a piece of his art for sale with a link that brings viewers directly to his online store, so they can purchase it directly. As a result of his efforts, his following has grown to more than 70k followers in just a few years!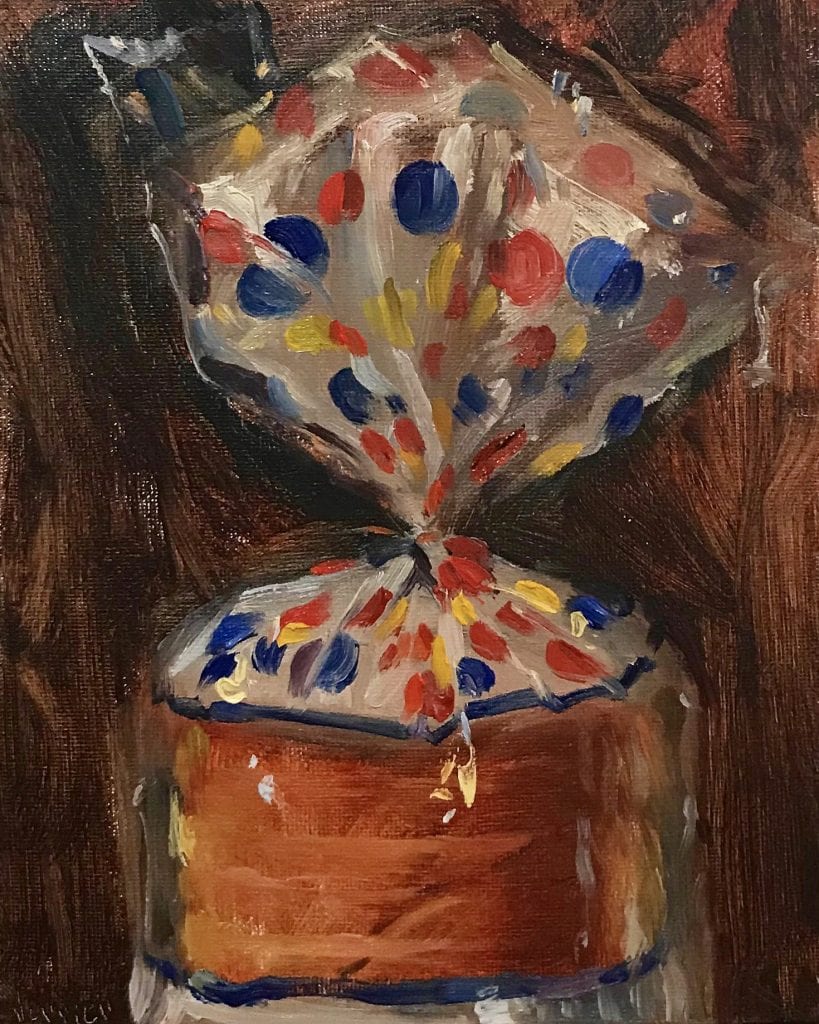 Noah states, "My growth has increased over time, and the catalyst is not giving up and reaping the benefits of this field that I've planted seeds in long ago."
Because of the unique artistic style Noah possesses, his work has been admired and shared by many notable people, including celebrities and other art influencers. His popularity grew quickly through their sharing his work on their social sites with links back to his. Those posts early on from others finding his art allowed him to gain new followers very fast.
Noah never had a mentor and learned the business aspects of his work through trial and error. He says the biggest lesson in marketing was posting bad photos of his work online that did not represent his paintings well early on.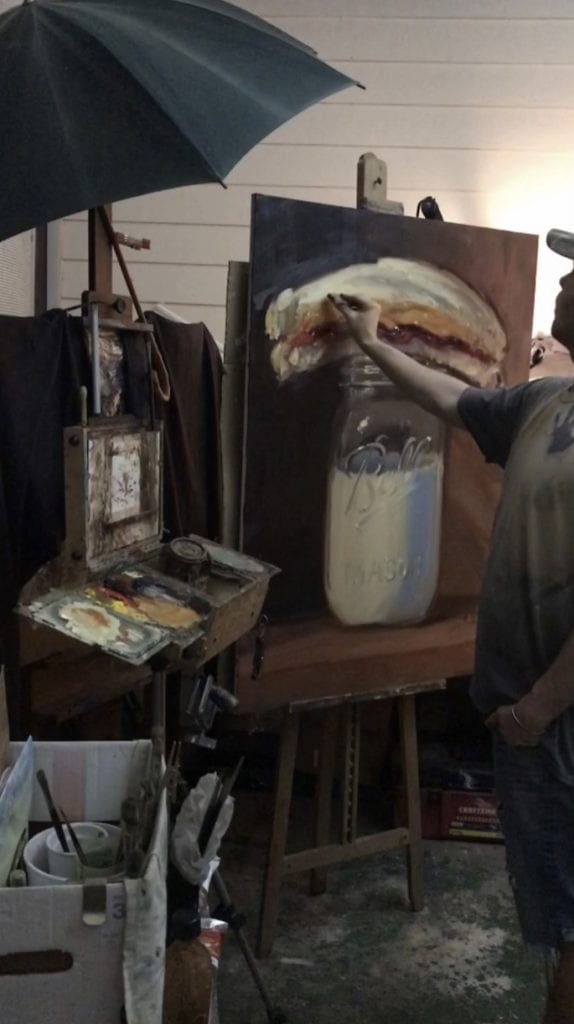 He shares, "To do what I'm doing, you need to follow your passion, be active and productive 6 days a week, and don't give up before the seeds you planted grow."
Over the years, the constant requests by his followers for lessons led him to create online
courses that showcase his technique. His courses are for sale as video downloads of him painting a still life, while sharing his technique and process. In the future, he hopes to offer more video courses as well as adding landscape paintings to his subject matter.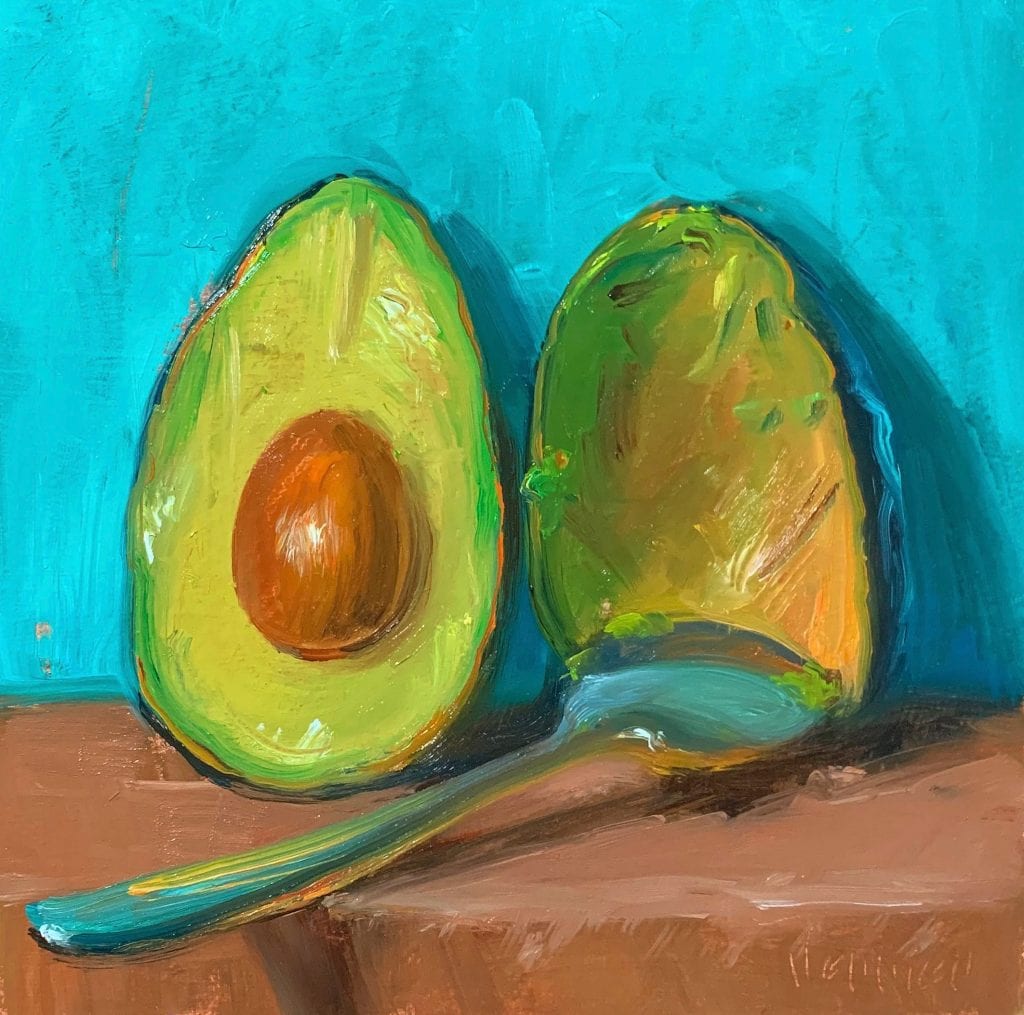 As far as professional recognition, Noah was recently chosen as one of the artists for an exhibit called "Still" at the New York Sugarlift Gallery in September of this year. It is curated by Sotherby's expert Calvine Harvey and artist Dina Brodsky. His work is so valued that the piece picked for the show has already been sold. As a result, he has to either try and delay the delivery to after the NY show or paint something new.
"The gallery asked if I could paint something new for the upcoming show since the piece I originally submitted has already been sold," Noah explains, "and I don't know if I have the time to create something new with all the commissions I have lined up!"
As far as the future of Noah's work, he hopes to continue to be as busy as he is right now. He believes that his move to full-time artist was the best thing he could have ever done and he is exactly where he wanted to be.
"Jesus gave me the guidance to quit a job and pursue something risky and kinda scary," Noah states. "The fact that I am a Christian and have Jesus in my corner has made all of this possible for me."
He has experienced a big jump in sales recently when COVID hit in March and April and his commissions are currently booked out 5-6 weeks. His plan is to continue working hard, sharing instructional videos, and sharing his love of painting with the world moving forward.
For further information about Noah Verrier's work, be sure to visit his website and social media.