It should come as no surprise that for many businesses in Middle Tennessee, 2020 was not a great fiscal year. It was a period marked with closures, layoffs, and hemorrhaging overheads, as businesses struggled to survive during COVID. However, as the Greater Nashville Technology Council (NTC) has recently shared, all was not lost to the invisible threat of COVID-19.
The organization recently published the results of the NTC COVID Survey, which is a report compiled from two different bookend surveys of NTC member companies conducted first in May 2020 and then again in February 2021. Announced March 23, the NTC Covid Survey shows how the performance of tech sector businesses compared to other companies in the region. The survey concluded that companies reporting increased revenue have grown significantly in the past year, up 10 percent from the last survey. In addition, the survey showed that the number of companies reporting a decrease in revenue is down more than 20 percent since last May. Finally, it revealed that the number of companies that are actively hiring has doubled since May.
Brian Moyer is the NTC President and CEO. He explains to Launch Engine that such metrics aren't meant to be rubbed in the faces of others who didn't do as well in 2020. Instead, he believes that the good tidings of the NTC COVID Survey should offer comfort while the region looks forward to life after the pandemic.
"There's hope here! There's a light at the end of the tunnel," he says.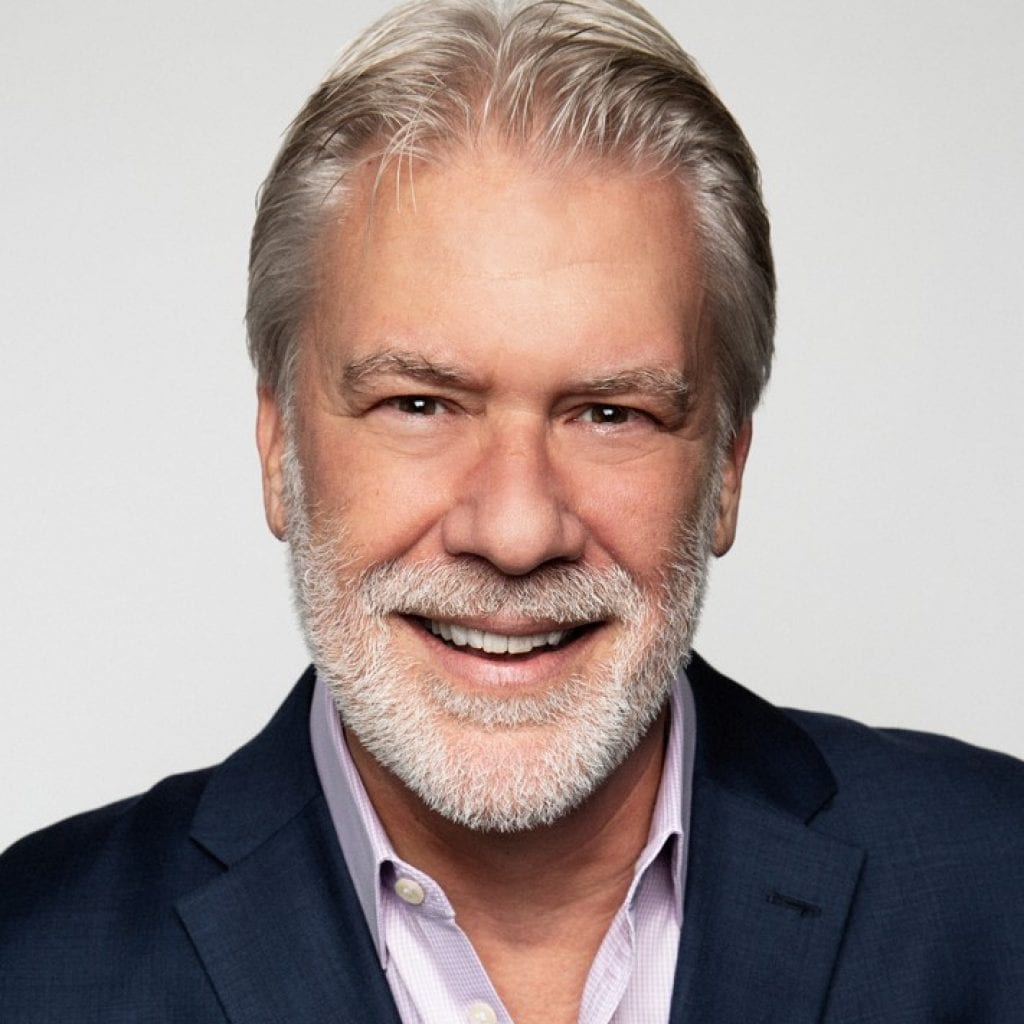 According to Brian, there are several reasons why the Middle Tennessee tech sector performed so well. He says that the American economy was "hitting on all cylinders" pre-pandemic. As a result, the built-up momentum from the tech sector kept related businesses going through troubled economic waters. Specifically referring to those businesses that are part of the NTC, he says, "Even though we were reading about tens of thousands of people that lost their jobs, 86 percent of our member companies said they had not had to reduce staffing levels."

The businesses in Nashville's tech sector were holding a defensible posture before the pandemic. Many of them were already equipped to implement remote work options if they weren't already doing so. This is of particular note when considering that businesses in other sectors—like those in the hospitality industry—relied on employees and/or customers being physically present.
For anyone studying the strength of Nashville's tech sector, there's more to the equation though than "Right place, right time." Brian says that there were a significant number of new acquisitions and new startups seen by the NTC in 2020. Thnks and Graphite RX both moved their headquarters to Middle Tennessee last year, playing into other news items like Facebook's creation of a data center in Gallatin.
Brian states, "Even though that kind of activity did slow down a bit, there was still quite a bit."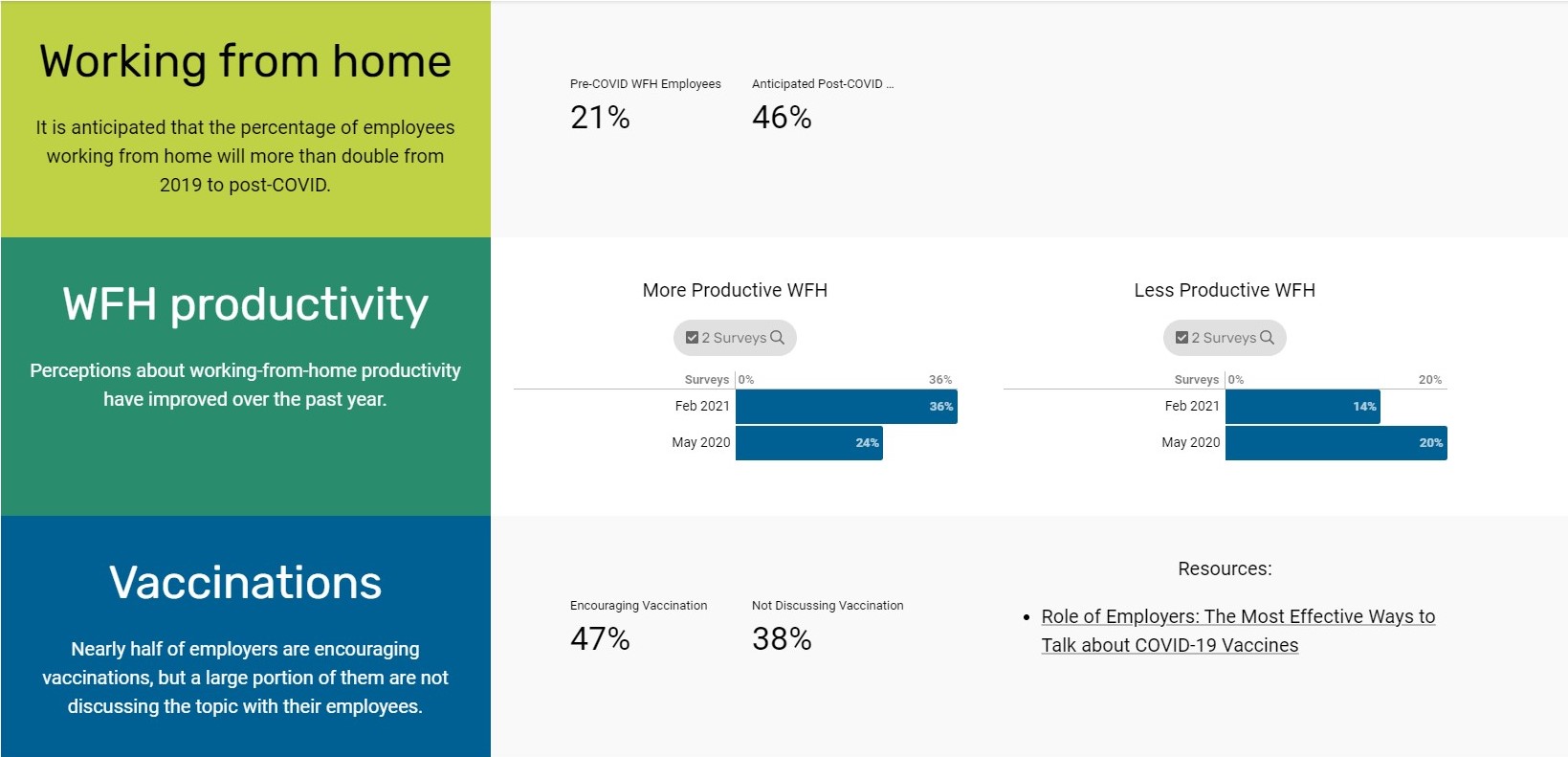 Per Brian, the data derived from the NTC COVID Survey paints a good picture for the immediate future. He tells readers, "I think we're going to come out of this pandemic in a very strong fashion. You know, Nashville came out of the recession of '08-09 faster than almost any other city in the country… I think we're going to see the same thing here. I think the tech sector is going to be leading the way with that."
The survey isn't the only thing Brian is going on. He feels a tremendous amount of energy from the daily conversations he has with individuals and companies that are eyeing Nashville for relocation of their operations. Part of his job is to help outside entities figure out what the x-factor is that makes Nashville so success-ready.
"When you look at what's important to a healthy, vibrant, growing technology sector, there are a few components. And we check these boxes. It needs to have a strong startup community. We have that. It's not as big as some areas of the country, but it's healthy and vibrant."
Brian attributes the strength of the entrepreneur culture in Middle Tennessee to the story of "Music City" where, for over a century, people came to Nashville with the dream of launching a music career. Being a musician is entrepreneurial in a lot of ways, and that well-paved path of making it big with Nashville resources is "baked into the DNA" of Middle Tennessee.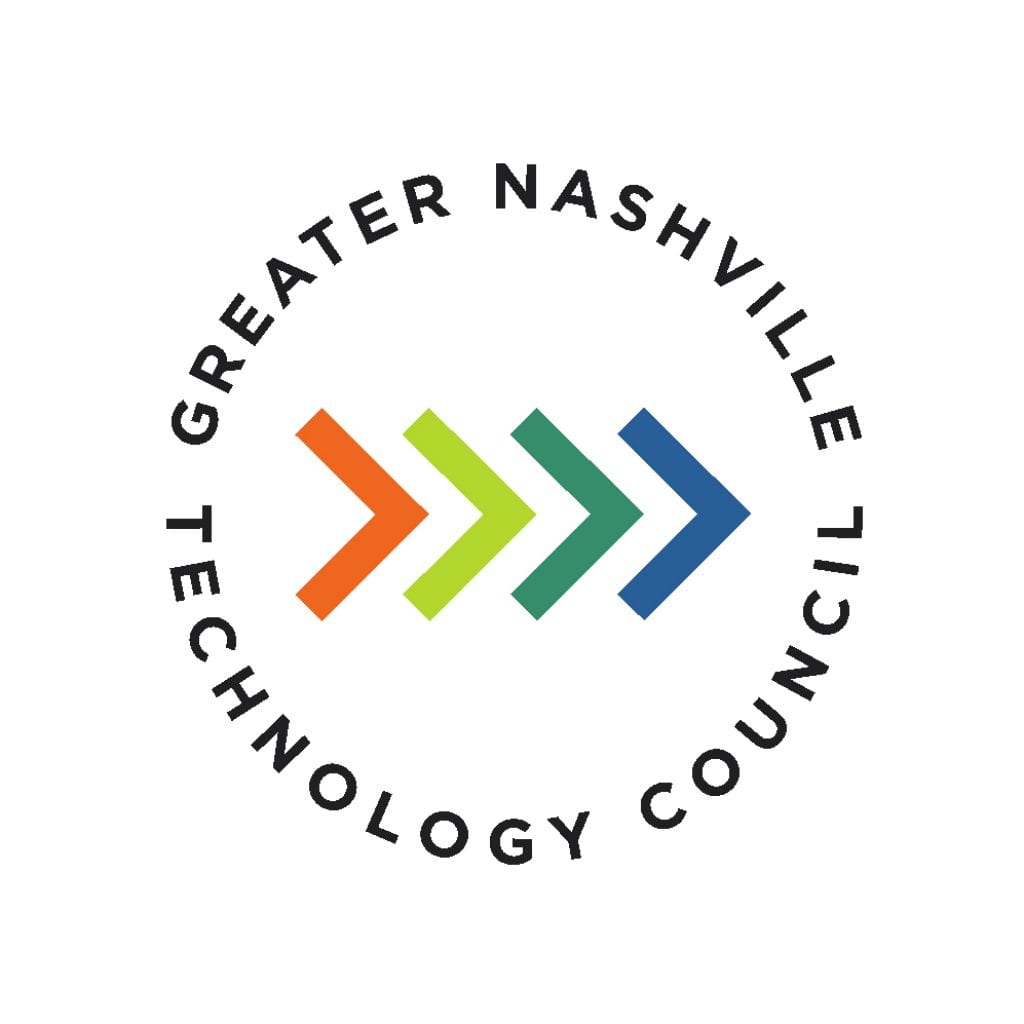 But entrepreneurs can't take all of the credit, as they're only part of a larger tech community. "You've got to have talent," Brian explains. "Our focus for the past… five years is growing that tech workforce. Because we feel that the future of economic development is all about the talent. Where the talent is, companies will want to come."
When Brian started as the CEO of the NTC in 2016, he wanted to provide his board of directors with a metric that helped the organization track its progress. He tells Launch Engine that this could have been any kind of goal, but that they collectively agreed that the size of the tech workforce would be the best thing to focus on.

"In our mind… every company is a tech company. It drives everything that we do these days," Brian says. "And so, it didn't make as much sense to focus on 'How many tech companies do you have?' as much as it made sense to focus on 'What's the size of the tech workforce?' Because these people can move from healthcare to manufacturing to a pure technology software house." Aside from some subject matter expertise, many of the skill sets allow tech employees to move from one industry to another.
He notes that a few years ago, the NTC established its ambitious goal of doubling the size of Nashville's tech workforce by 2025. Joking that it's the NTC's "big, hairy, audacious goal," he set this as a goal for the whole community to work on collectively. The NTC plans on doing this through engaging the different chambers of commerce, regional educational institutions, and other stakeholders in Nashville's tech sector.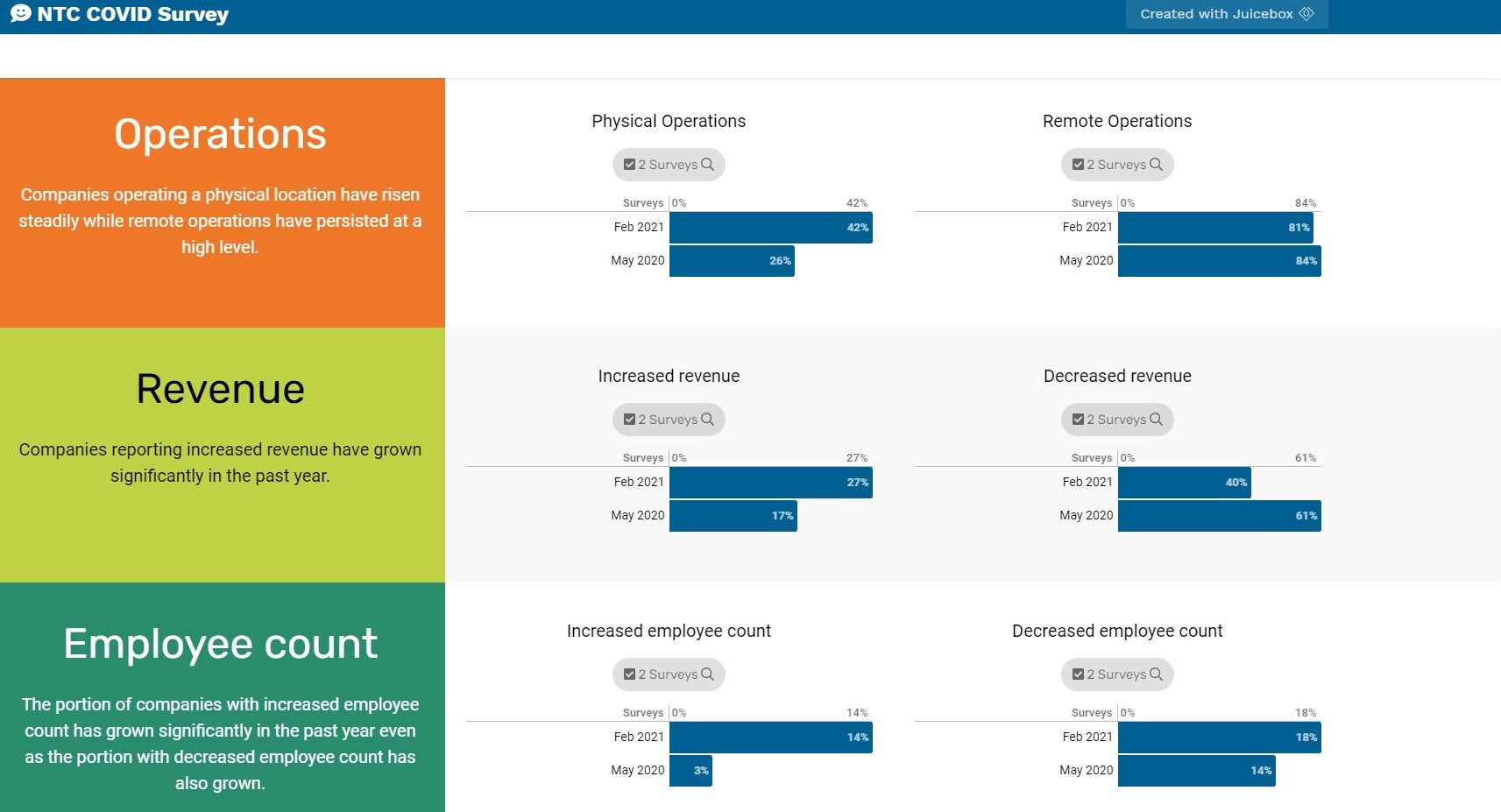 "Even though we're making a lot of progress, the demand continues to outstrip the supply," Brian declares. "Nashville's not unique. That's everywhere across the country [where] that's the case. But the cities that can solve this problem are going to be the ones that really grow much faster than the others. And we're already starting to see that."
The NTC is involved in efforts to build tomorrow's workforce, training K-12 public school teachers in the counties of Sumner, Rutherford, and Wilson to teach computer science. Potential incoming tech talent knows no age limit, and so partnership programs like IT advisory boards at the postsecondary level, technology boot camps like Nashville Software School and Pivot Technology School, and opportunities for adult career changers are all part of realizing the NTC's workforce goal. The NTC is even recruiting senior tech talent from other cities, as demonstrated by their website Tech into Nashville.
Over the last few years, Nashville has also produced a number of "significant exits" for companies started in Nashville. Brian says that data validation company Confirmation was acquired by Thomson Reuters for $450M. It joins the ranks of companies such Edgenet and Intermedix, two companies sold over the last few years for $100M and $460M respectively. He points out that several companies also created initial public offerings during COVID-19.
Brian states, "All of these transactions are generating a new generation of wealth that is being invested back into the ecosystem. We're already seeing the principals of those companies turning around and investing back into the ecosystem. That's really where the magic starts to happen."
For further information about the Greater Nashville Technology Council, be sure to visit their website and social media.