There are general tips for marketing that can help sell a product. However, with many industries, there's also a specific base of knowledge that's required to reach a consumer. To attain real familiarity with a product or service, many of those in the world of marketing have to understand not only what they're trying to sell, but have to like or appreciate the finer points of what they're selling.
Zach Easterwood is the Marketing Director for Proof Branding (Proof), an advertising agency located in Nashville. According to the company's website, "Since 2010, we've partnered on developing some of the most memorable brands across the nation in industries such as education, non-profit, real estate, hospitality, retail, and more." The agency's services can be broken down into three categories that include design and development (logo and website creation, etc.), messaging and content strategy for brands, and brand experience (including video and on-site content created for a client). The list of brands that they've worked with includes Fifth + Broadway, Five Points Pizza, and Common John Brewing Co. 
Zach's experience in the world of marketing came from his past work as the marketer for Fat Bottom Brewing Co. He had transitioned into this role in 2012, after exiting the music business.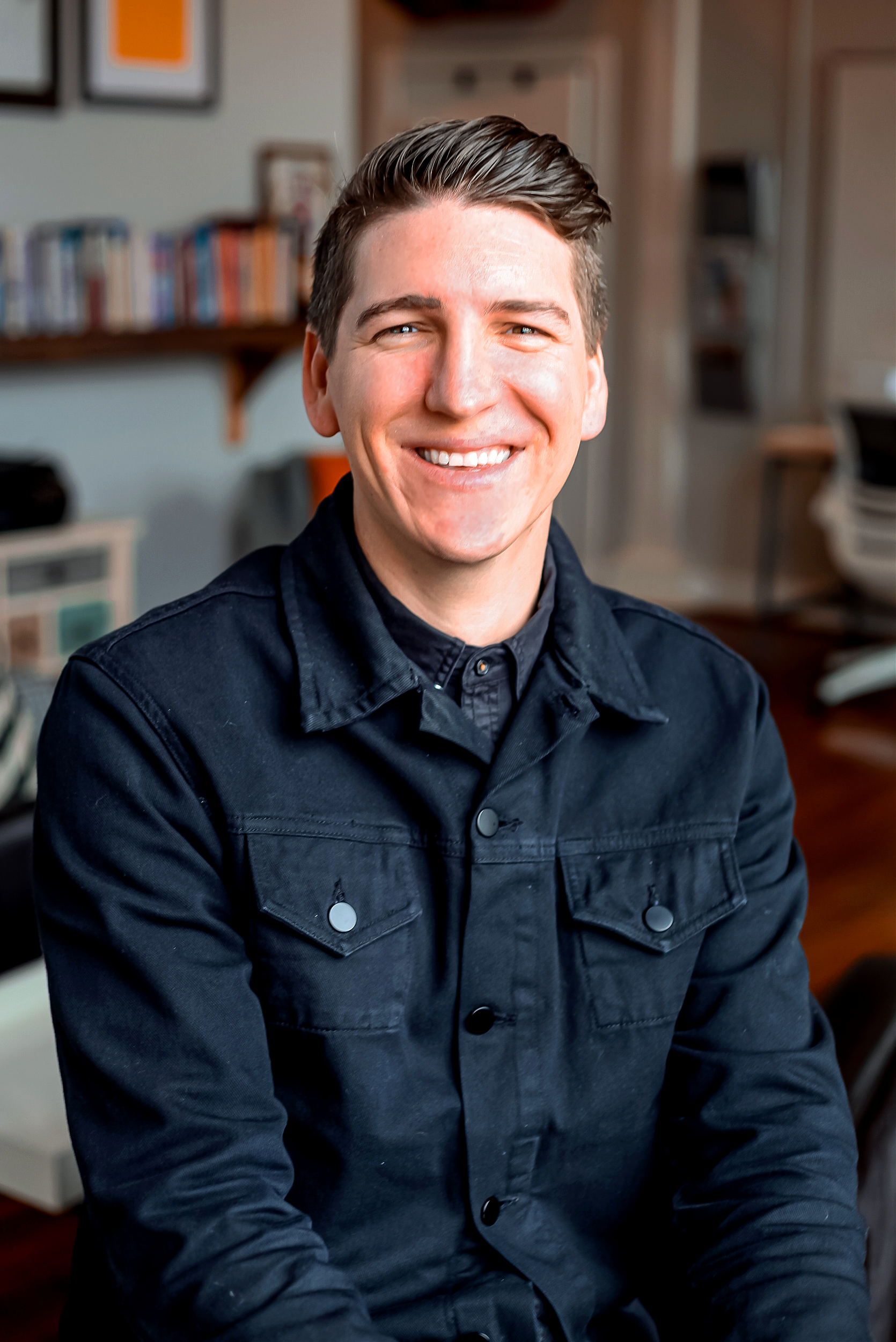 "The music industry was incredible in getting a hands-on experience from a lot of different angles…" he tells Launch Engine. "You get that funding so you can start to tour and do albums. Fortunately, …[with] the guys who I was touring with, we were able to do everything in-house. Basically, we ran all of our social media. We did all of our booking. We did all of our merchandising, all the financials."
Leaving the music industry meant finding another career that was equally engaging. Outside of music, Zach was enamored with beer—and all of the little details that went into making its various flavors. Since he had familiarity with merchandise and social media, Zach came to Fat Bottom with much of the necessary experience for marketing, working his way up from sales when the brewery was founded. From 2012-2020, Zach took on many different roles with Fat Bottom, learning the thousands of years of history, science, and business of beer. He even earned Cicerone certification—which is a tiered, sommelier-style education process for beer—so that he could intelligently describe the hints of flavors a less seasoned palette might miss. Finally working his way up the career ladder to Director of Brand Development, Zach developed a taste for the company culture that produced great beers too. In addition, he learned how the philosophies of a brewery could dictate each sip of beer.
"I enjoy learning whatever I'm passionate about," Zach says.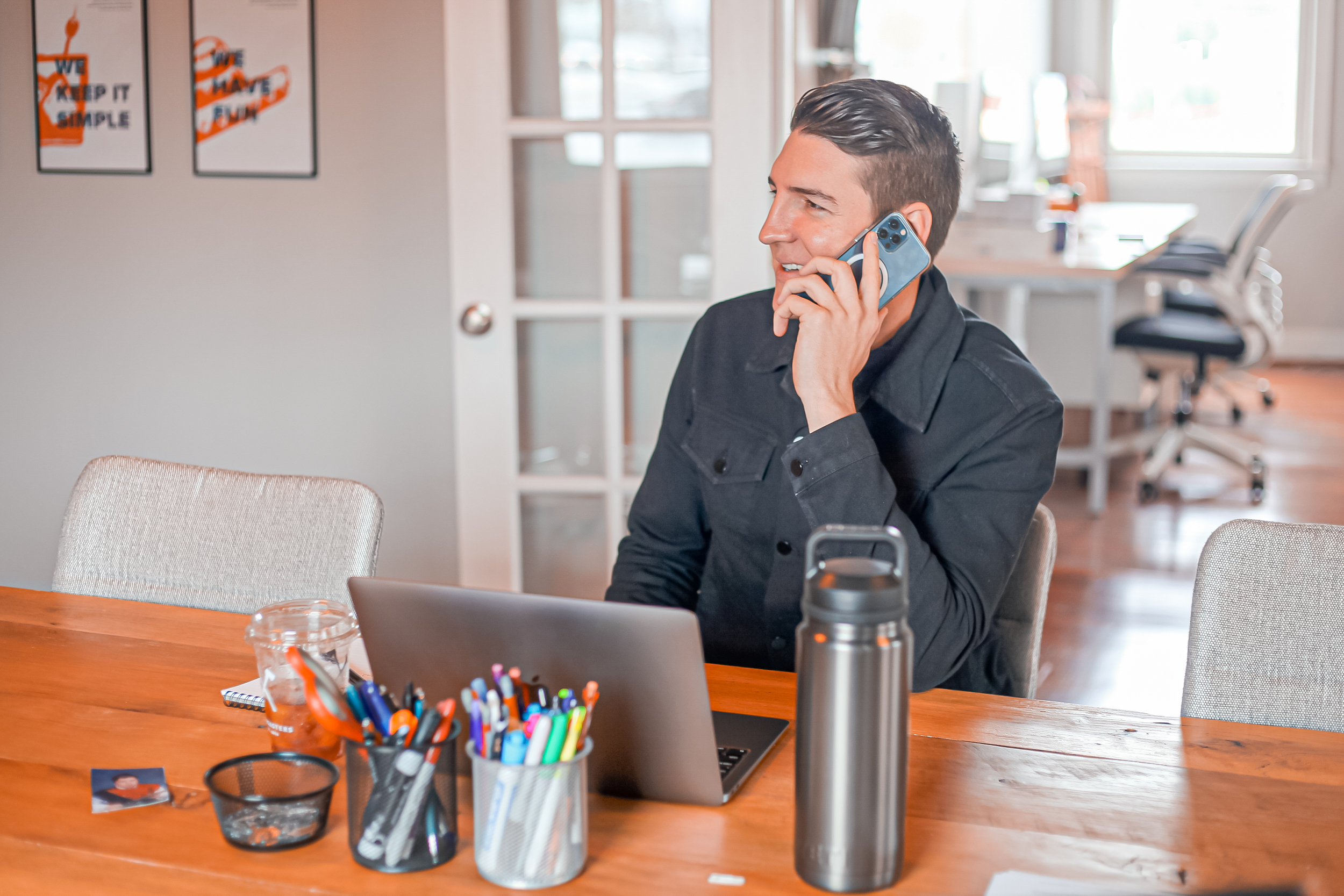 In 2020, COVID-19 caused a huge disruption in the ability of restaurants and bars to do business. Profits for many were seriously reduced, and Zach found himself looking for work elsewhere. The timing was good, however, as Zach had learned all he needed to learn from Fat Bottom, and he was ready to work for an external marketing agency. Zach explains that even though breweries and distilleries might have an internal marketing person, certain deliverables needed by Fat Bottom got outsourced to Proof. Since Zach had selected Proof to work with Fat Bottom, he had developed a mentor relationship with CEO and Owner Matt Cheuvront. Reaching out to Matt, Zach knew that a job at Proof could help him hone his marketing skills.
"Matt helped me understand 'Why?…'" Zach says, referring to the thoughts behind a decision instead of just making a move. "Every time I asked, 'Why?' about these things, not only did he know, but he had case examples of people who had done it correctly and ones that had not."
While Zach was looking for the next step in his career as a professional marketer, Matt was looking for a team member familiar with the highly-specialized world of marketing liquors and beers. Hired onto the Proof team in November 2020, Zach's expertise has expanded to helping restaurants and venues explain their business values and tell their stories to customers. Zach's passion for IPAs or stouts was something that Matt built on, showing him that that same level of care translates to hotels, bars, events, and just about anything else that needs marketing.
"That is one of the reasons that I was really drawn into Proof, which is what Matt built Proof on. It is the process of understanding each client on an individual basis," Zach explains. He adds that Matt touches every single project that comes through Proof's doors. But Proof's secret to success in marketing isn't just Matt's involvement. It's making sure that the clients themselves are involved. This is done via an intensive "Understand Your Brand" workshop held over several days that assesses the needs of the prospective client.
"You'll get a lot of folks who will throw $75,000 at you, and they want to stay out of it," Zach says. "They want you to make the decisions. That's great on the surface. But it doesn't allow us to ensure success for that client, because we don't know them. We don't know who they are, what makes them tick, and where they want to be. We need to be involved in the process, and we need them to want to be involved in the process."
In the end, it's not just Zach or Proof's dedication that successfully markets a product or service. Marketing isn't just a single action, but an ongoing list of tasks that requires the dedication of everyone involved. It is through the combined passion of those making the goods or service—and those helping to promote the goods or service—that a product will likely reach its intended audience.
For further information about Proof Branding, be sure to visit their website and social media.