Nashville Software School (NSS) serves as the nation's first non-profit bootcamp for software. As such, it serves as a shining example of what other major cities should be offering for technology education.

On Monday, November 8, NSS announced that it was launching a partnership with Amazon to better the opportunities for learning software engineering in Middle Tennessee. 
"We were excited when Amazon approached us with the chance to collaborate with them on using Amazon Technical Academy's proven in-house curriculum as the basis for our Software Engineering program. This is a major milestone in our nine years of opening doors to tech careers in Nashville," says John Wark, founder and CEO, Nashville Software School. "Our new program opens yet another pathway for both local residents and those outside our region to acquire the skills required to launch a rewarding and lucrative career in software development. Consistent with our mission and our other programs, this program is for motivated adults with aptitude—irrespective of whether they have any prior tech training—including the underemployed, financially fragile, or economically disadvantaged as well as those from backgrounds underrepresented in tech careers, including Blacks, Hispanics, women, and veterans."
This program—a Software Engineering with Java/AWS Specialization online program—is available to professionals across the U.S. needing to learn high-performance software applications. The completion of this program will ensure that outgoing enrollees qualify for in-demand, entry-level software engineering jobs at tech companies and enterprise IT organizations.    
From a press release, NSS shared some information related to IT as a growing career opportunity. The release shared that "The U.S. Department of Labor projects growth for software engineers at 22% through 2029 and that rate is even higher, and is projected to continue to run higher, in Nashville. A key driver for this growth is building and deploying—or redeploying and modernizing—applications to public cloud platforms like Amazon's AWS. According to a recent Deloitte survey, 68 % of CIOs ranked migrating to the public cloud and/or expanding the private cloud as the top IT spending driver in 2020."
This NSS program comes from the curriculum from Amazon Technical Academy, which helps non-technical Amazon employees move into entry-level software engineer roles. Amazon Technical Academy has placed 98 percent of its internal graduates into software development engineer roles at Amazon. The program is part of Amazon's $1.2 billion Upskilling 2025 pledge to help more than 300,000 of its own employees transition into higher paying, in-demand roles at Amazon and beyond by 2025.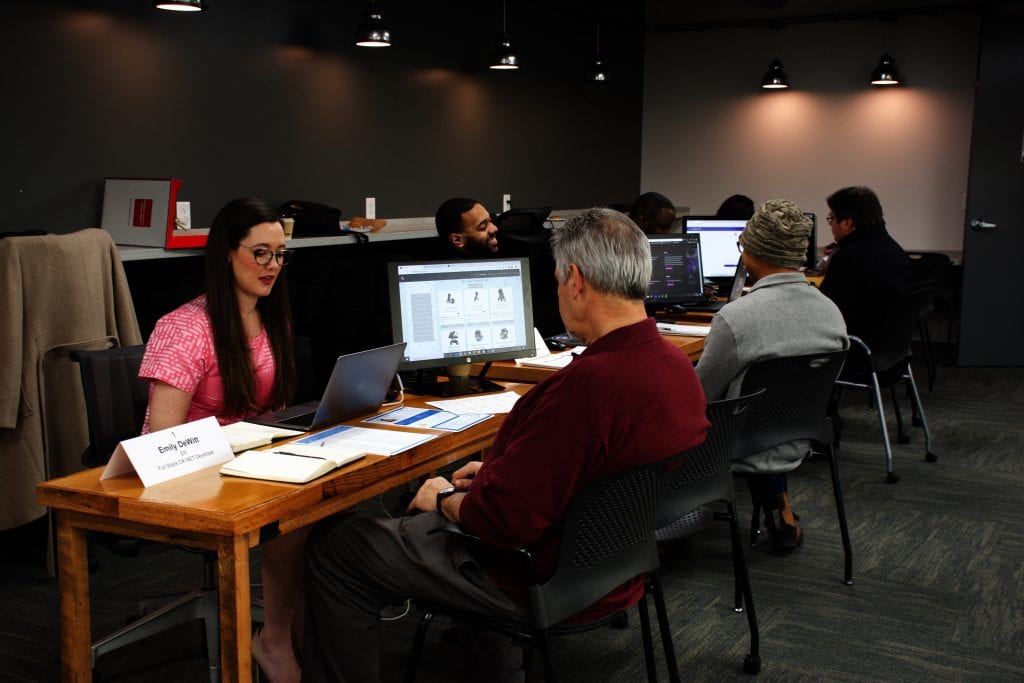 The first cohort will launch in June 2022. Students can apply at nashvillesoftwareschool.com/programs/software-engineering.
For further information about Nashville Software School, be sure to visit their website and social media.