Ray Stephenson's artistic skill sets range across several creative media and have been present through his entire lifetime. Well known in Nashville's inner circles of music as a visual artist and songwriter, Ray's secret of continued artistic progress comes from a promise he made to be true to himself by working on music and art almost every day. That commitment to a disciplined approach to artistic progress allows him to hone his skills, which in turn keeps him going forward.
Born in Leesburg, Georgia, Ray's earliest memory is of laying on the floor next to his grandmother, drawing a picture of Superman. He tells Launch Engine, "When I was a kid, I was really into comic books. Between the age of 10 and 13. I would create my own comic books by making up the characters and the stories, and I would design all of their outfits."
Ray's love for drawing grew. In his teens, a second love blossomed—a love for writing music and playing guitar. After high school, Ray attended Valdosta State University.
"When I got to college and started learning how to paint," he says, "I was very classically trained as far as portraits go in the style of Rembrandt. I was always a big fan of photorealism, and my favorite artists were Chuck Close, Andrew Wyeth, Gustav Klimt, Rembrandt, and Odd Nerdrum. I was inspired by realism and non-realism. And in college, I was trying to figure out how to blend these two styles into one another."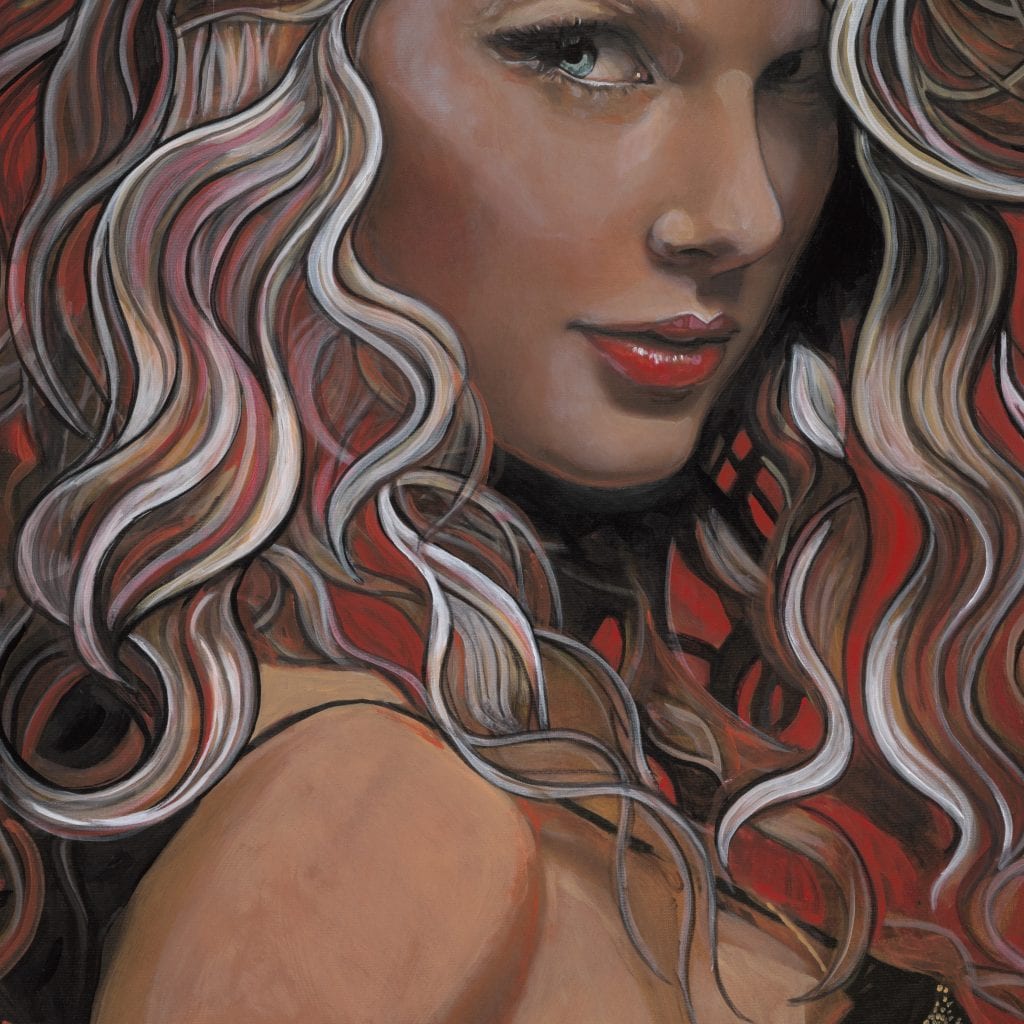 Influenced by his art instructor Harry Ally, Ray worked for years to deconstruct painting methods of those he studied. It was during this period where he developed what he jokingly refers to as his "top secret ninja techniques," which he stumbled upon while studying Odd Nerdrum's painting styles. Imitation led to mistakes, which in turn led to discovering a technique he likens to a combination between the focal elements of Rembrandt and the decorative backgrounds of Gustav Klimt.
His time in college earned him a Bachelor of Fine Arts degree for his studies in painting and sculpture, as well as experience in Southern Georgia's music scene under the band Trotline. After graduating, he moved to Nashville in 1998, motivated by hopes of growing a music career.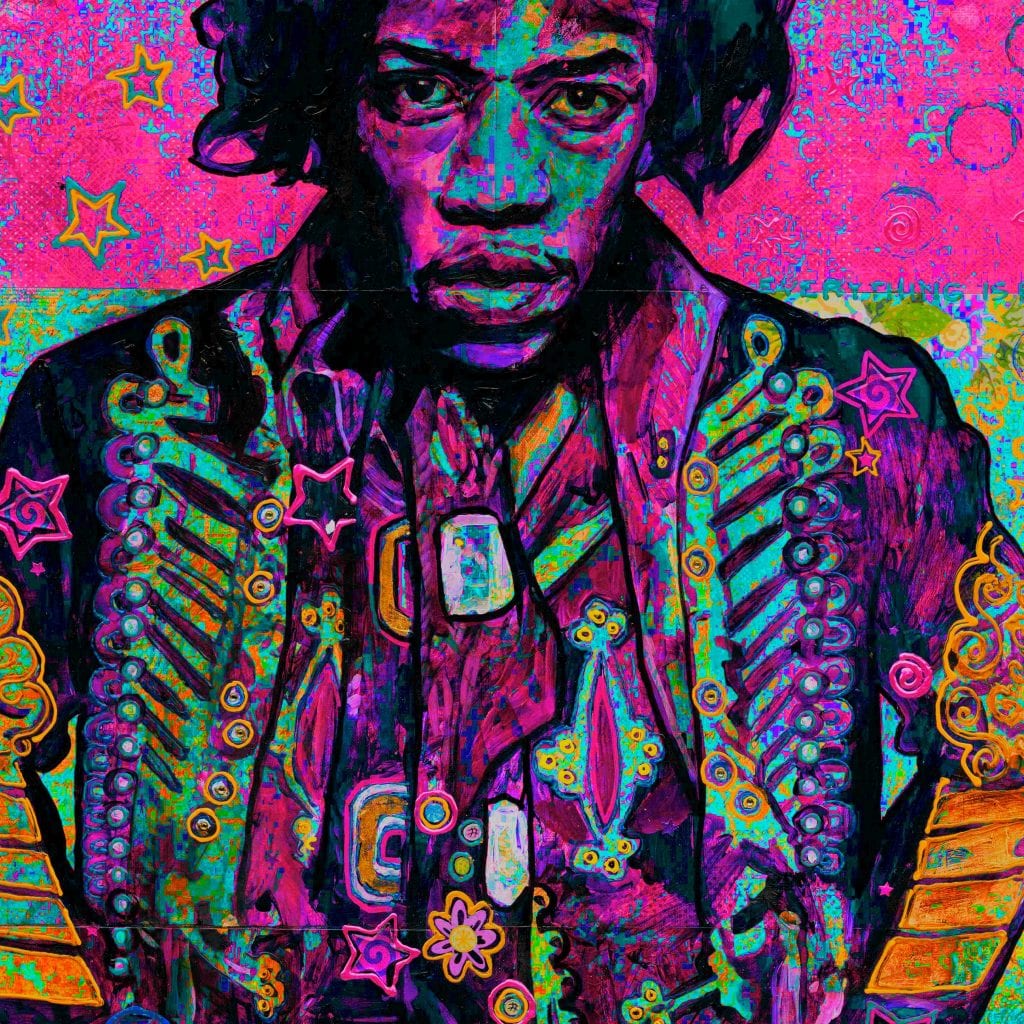 Ray's time in Nashville meant many nights on Lower Broadway, with 10 shows a week between solo gigs and playing with other bands. He met many friends in the music scene, including the iconic Steve Wariner. "Paying his dues" in the music industry meant playing with his idol Vern Gosdin, as well as deals with Universal South and Sony, and writing music for Kenny Chesney, Blake Shelton, Miranda Lambert, Willie Nelson, Merle Haggard, Kris Kristofferson, and Guy Clark. He won the Canadian Country Music Awards 2013 "Songwriter of the Year" Award, and was involved in four Grammy-nominated music projects, including a Grammy-winning project with Guy Clark in 2015. 
Around 2009, Ray experienced burnout from working nonstop for almost 13 years in the music scene. Ray explains, "It dawned on me one day, [that] the one thing I hadn't tried was not trying so hard. So, I decided to take a vacation to recharge my batteries."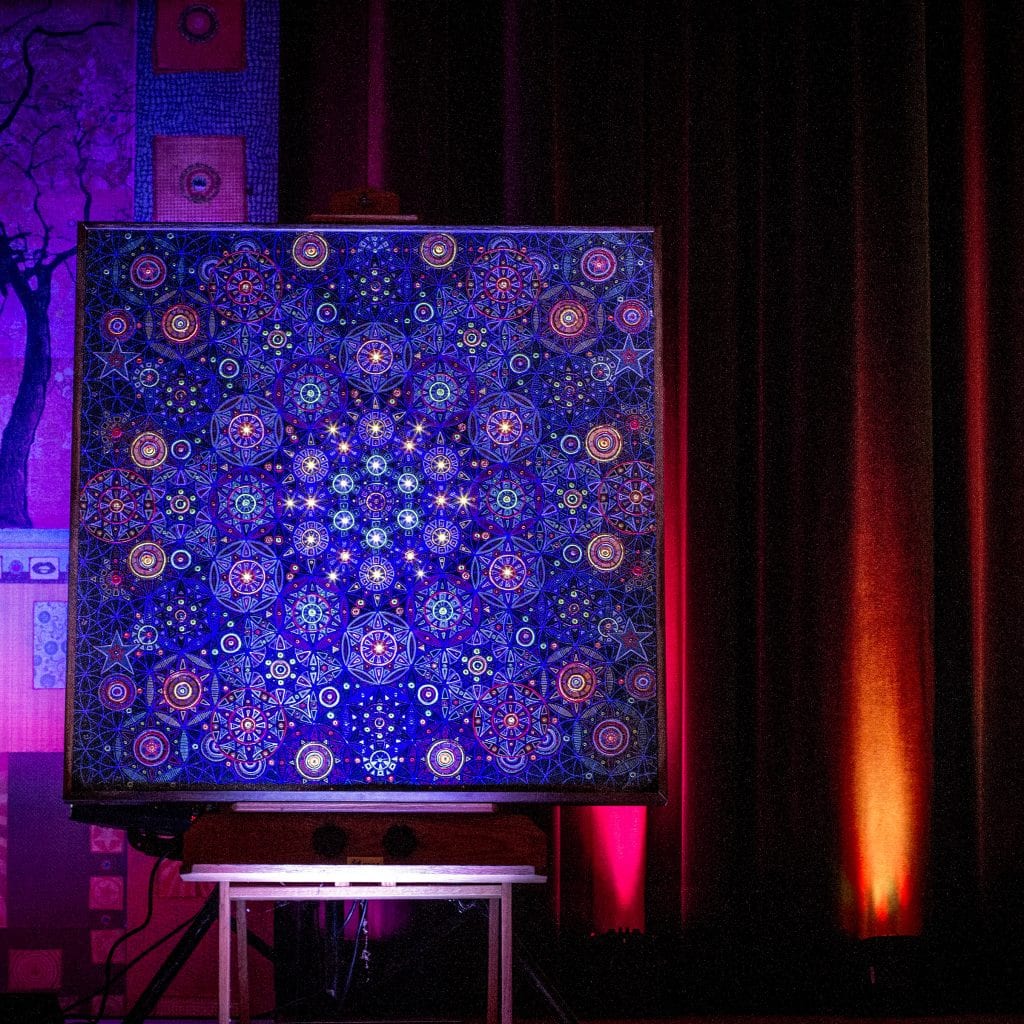 He decided to take a three month hiatus to paint, read books, and listen to music. During this hiatus, one of Ray's friends, musician Lewis Brice, happened to work for music venue 12th and Porter, and proposed the idea of Ray making artwork for the venue.
"I painted a series of rock and roll paintings because, at that time, the club was mostly a rock club," Ray recalls. "I did The Beatles, the Rolling Stones, Jimi Hendrix, Johnny Cash, and Bob Marley… Within the first month, I had sold them all. I had made more money in one month, than I would have made in a whole year as a songwriter with a publishing [deal.]"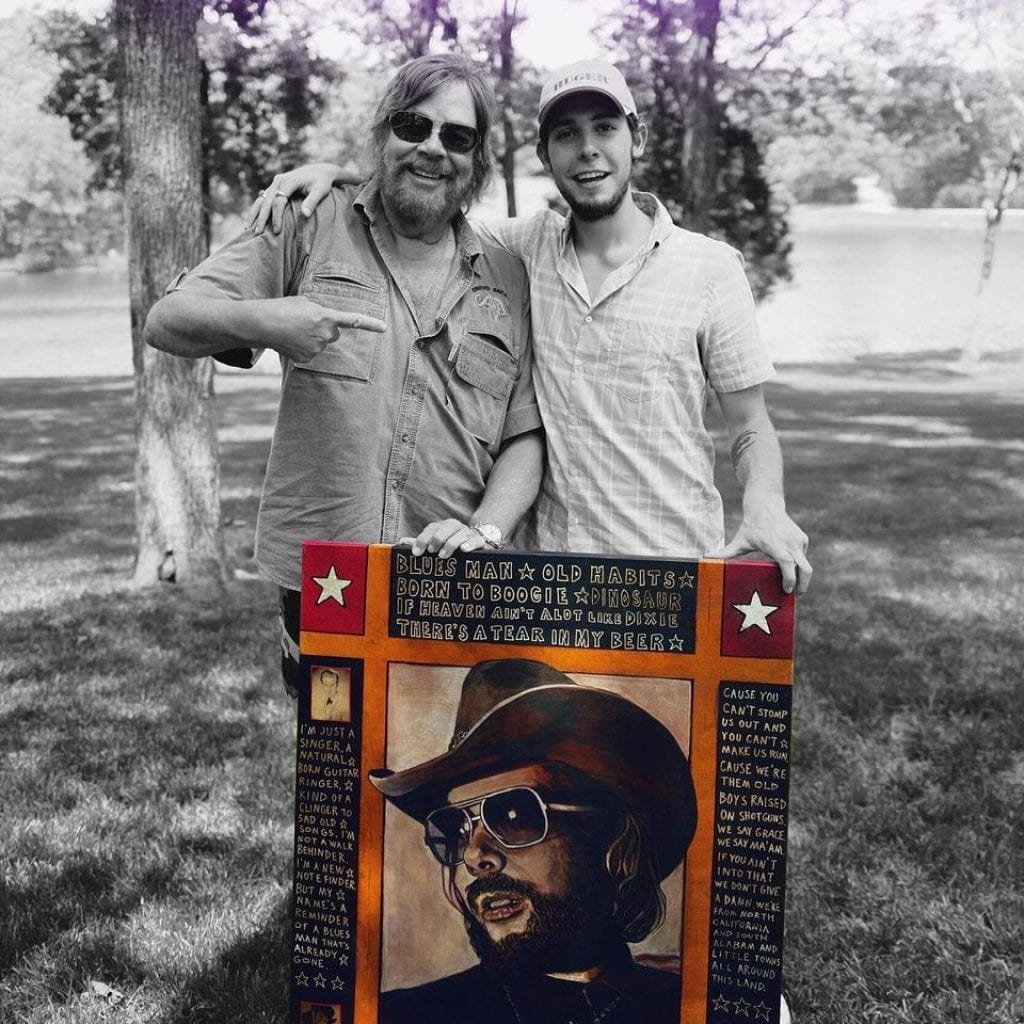 Striking a deal with the club, Ray was able to sell his paintings and keep all profits—so long as he replaced the sold paintings with something the venue could display. Ray was also able to get a weekly music gig with the club, which allowed him to promote his art. Ray says that this tactic worked much better than selling his art via galleries and art shows, since the patrons at music venues had more of a personal connection with the art. He adds that this also impacts the marketing of the art, which means that the paintings are not sold as fine art, but instead as an exclusive item made for a serious music fan.

Ray explains that the process of making his art is like cooking, with a recipe for the successful execution of one of his pieces. He intertwines words and song lyrics, colors, emotion, and geometric shapes in a complex visual story, which was originally a means to fill empty space on a canvas. Ray enjoys figuring out how each artist will fit the style of his art. Ray relishes the process of figuring out and mimicking the style of the artist's work he admires most.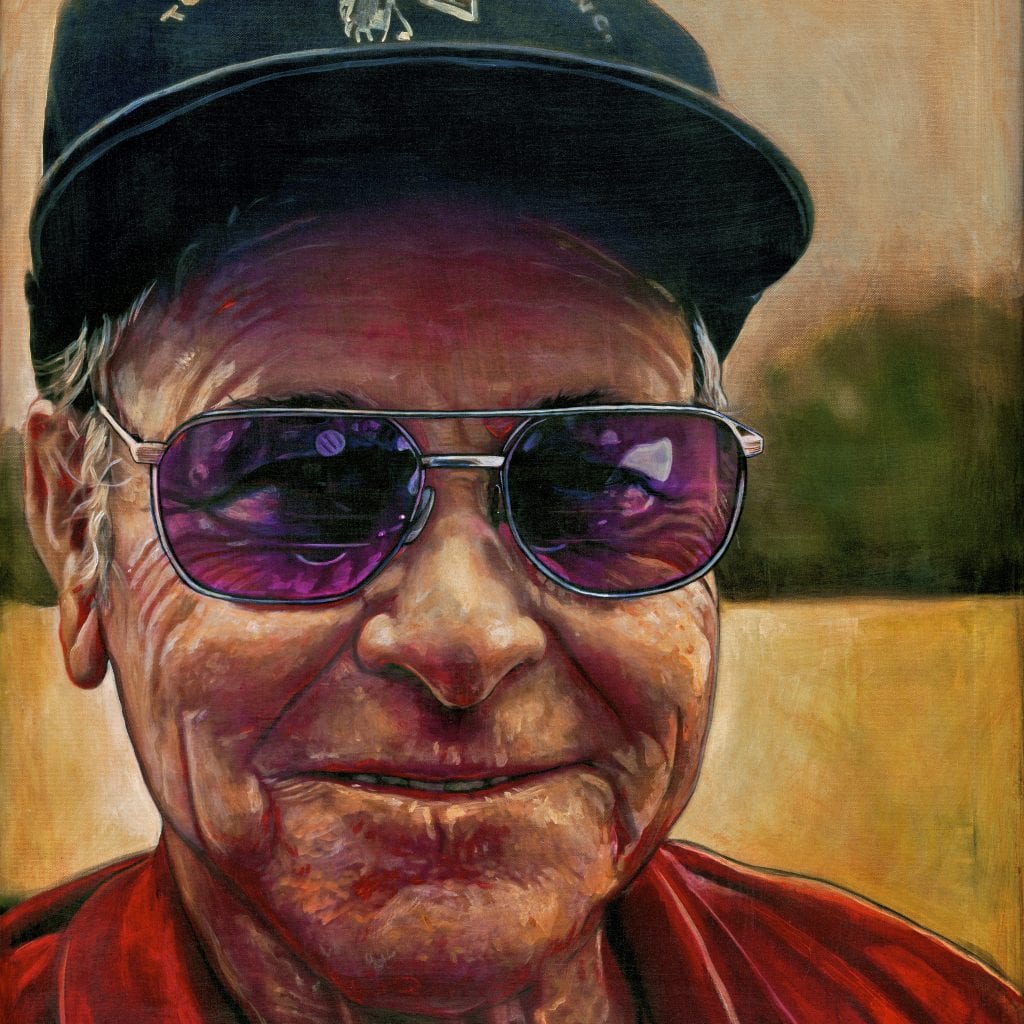 "When I am looking online for a photograph of an artist I can use as inspiration, I look for one that has heart and soul dripping out from it," Ray explains. "I want something that draws you in, tells a story, and has a narrative rather than a posed shot, something that looks soulful. If the photo I am going from is soulful to begin with, that is half the battle, when I add to that it makes the art even better."
Outside of painting musicians, he also makes abstract, geometric paintings on painted masonite with LED lights. He tells Launch Engine, "A couple years ago, I created an art show for an art gallery in Columbia, Tennessee. The walls were white and the artwork was hanging just like any traditional art opening. I gathered everyone to the center where I explained to the guest about the "Sacred Geometry" series. I then handed out 3-D glasses and glow-in-the-dark bracelets. The lights suddenly turned off, the LEDs lit up on the paintings, music started playing with a fog machine and laser lights going off all at the same time. Everyone who thought they were coming to an art opening actually came to a pop-up disco."
Ray has an online print-on-demand store for clothing and home decor. In addition, he does commission work, including both personal paintings and album cover art for artists like Guy Clark, Lisa Carver, Gary Nicholson, and most recently Nick Norman. On occasion, also teaches painting. He says, "I take on students who I feel are serious about painting, so I don't offer classes to beginners anymore. I do work with a lot of high school students who are headed to art school after graduating."
It wasn't his love of painting that conspired to keep him from a life out on the road as a musician, but his love for his daughter. Not wanting to miss her growing up, Ray tried invite-only music parties and art shows as separate ventures. He found that both music and art could be housed under one event, and combined the two into a pop-up show concept in Middle Tennessee. This would eventually become Backstage Nashville, a unique live show for hit songwriters and established acts to perform at 3rd and Lindsley twice a week.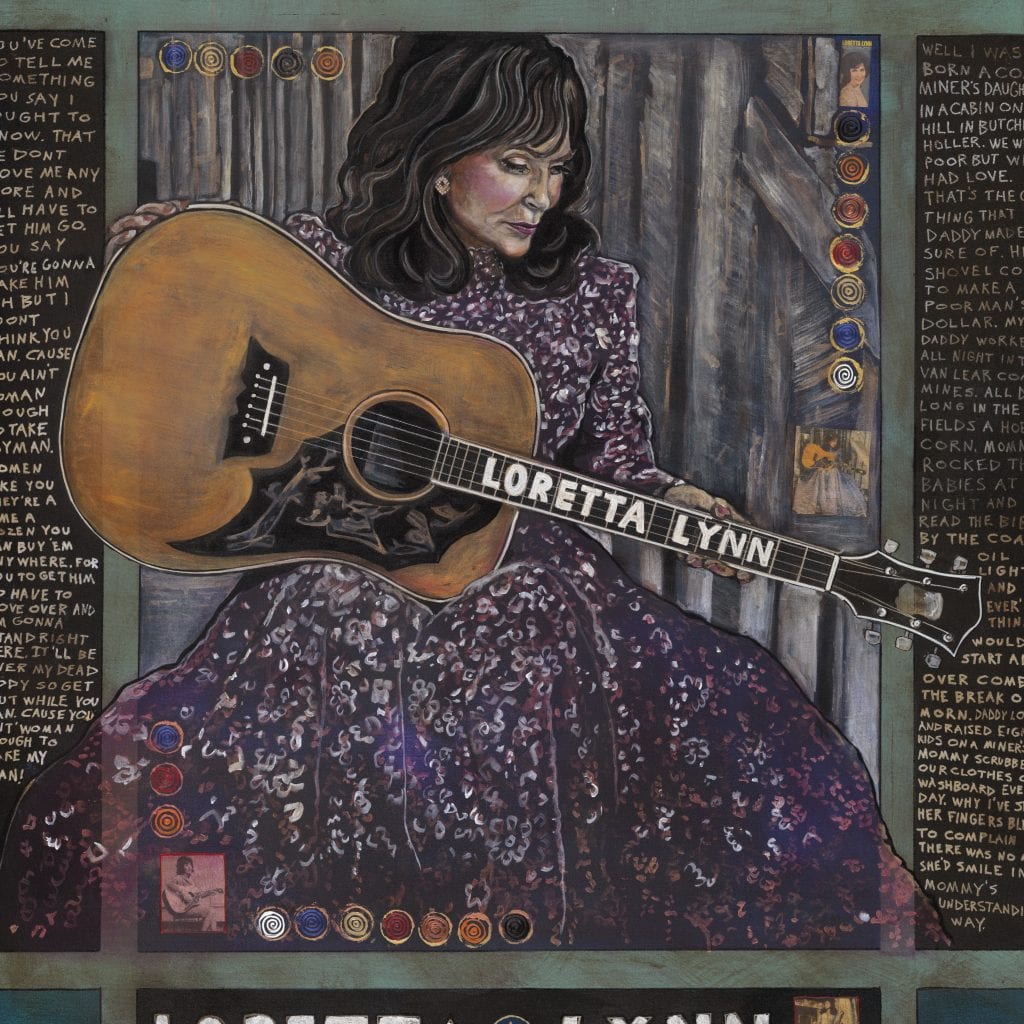 The exhibition of his art is just like the creativity that spawned it. Ray says he refuses to force things that don't feel organic in terms of the concept for a piece, and many of his paintings come from inspiring images he collects. The practical application of this philosophical approach is intriguing. Simply put, Ray prefers to work on 10 paintings at once, which is the same method he uses for co-writing. This methodology means he never gets stuck on a concept. This is an idea he borrowed from the Chinese philosophical text "Tao Te Ching," which compares creativity to the flow of water and nature, how you should be inspired by said flow, instead of fearing it. He says that these principles are the biggest influence in the successful creation of all of his art and states that it changed the way he paints. 
His newest art style came into fruition recently at one of his Backstage Nashville events when musical artist Jim Lauderdale was playing a set dressed in his colorful Manuel clothing. Feeling under-dressed for his own event, Ray would later make his own version of the "Nudie suit" style popularized by Nudie Cohn. Over time the other performing artists began asking if he could design something for them. His new endeavor has now taken off and he says he designs four to five pieces of clothing a month for several other country artists, Grand Ole Opry members, bands, and solo singer-songwriters.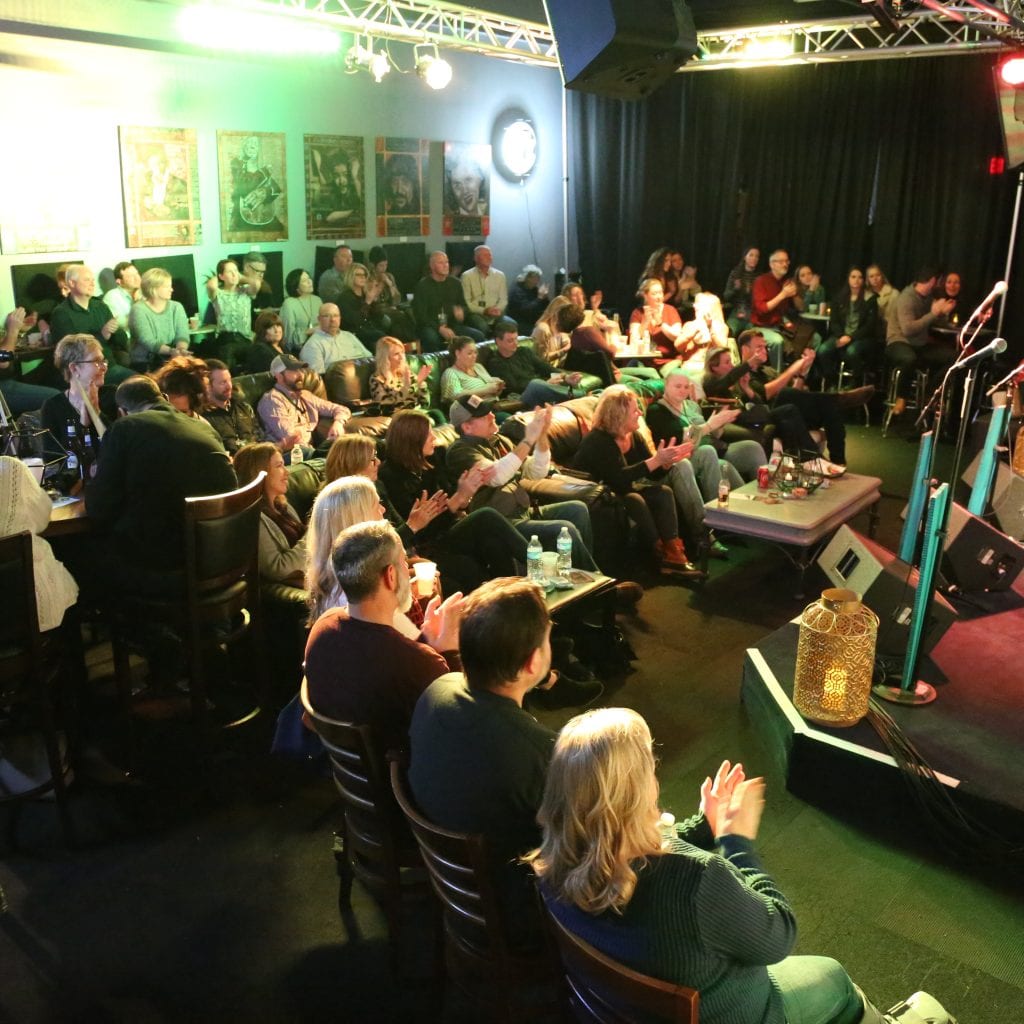 Ray believes that as an artist you have to keep pushing yourself in new directions. Additionally, you must start new things often so that you have more to offer. For him, this means new music, new paintings, and looking at new ventures, such as creating interactive interior spaces via sculpture and visual art.
If you would like to see more of Ray Stephenson's work you can visit his website, or learn more about his music event Backstage Nashville.