Must the practical and artistic urges of a person be siloed? Or can both the left and right brain capacities of an individual be put to a simultaneous—and perhaps thereby greater—use?
One of Vanderbilt University's programs, ArtLab, is a vehicle for such academic exploration. According to the ArtLab website, "The ArtLab program emerged from a desire to better understand the intersection between arts and sciences. ArtLab has become an epicenter for design, visual science communication, and science outreach through innovative and engaging exhibits that showcase top biomedical researchers' latest findings through art." Their site states that the mission is to support and promote STEM students and scientists looking at creative outlets, to procure resources that mix science and art, and generally, to make the study and people behind science more accessible to the general public.
Designer and Leader for ArtLab Kendra H. Oliver, Ph.D. serves as an assistant professor in both pharmacology, School of Medicine (Basic Sciences) and also in communication of science and technology (CSET), College of Arts and Sciences. She explains to Launch Engine that it was her love of art that got her into science.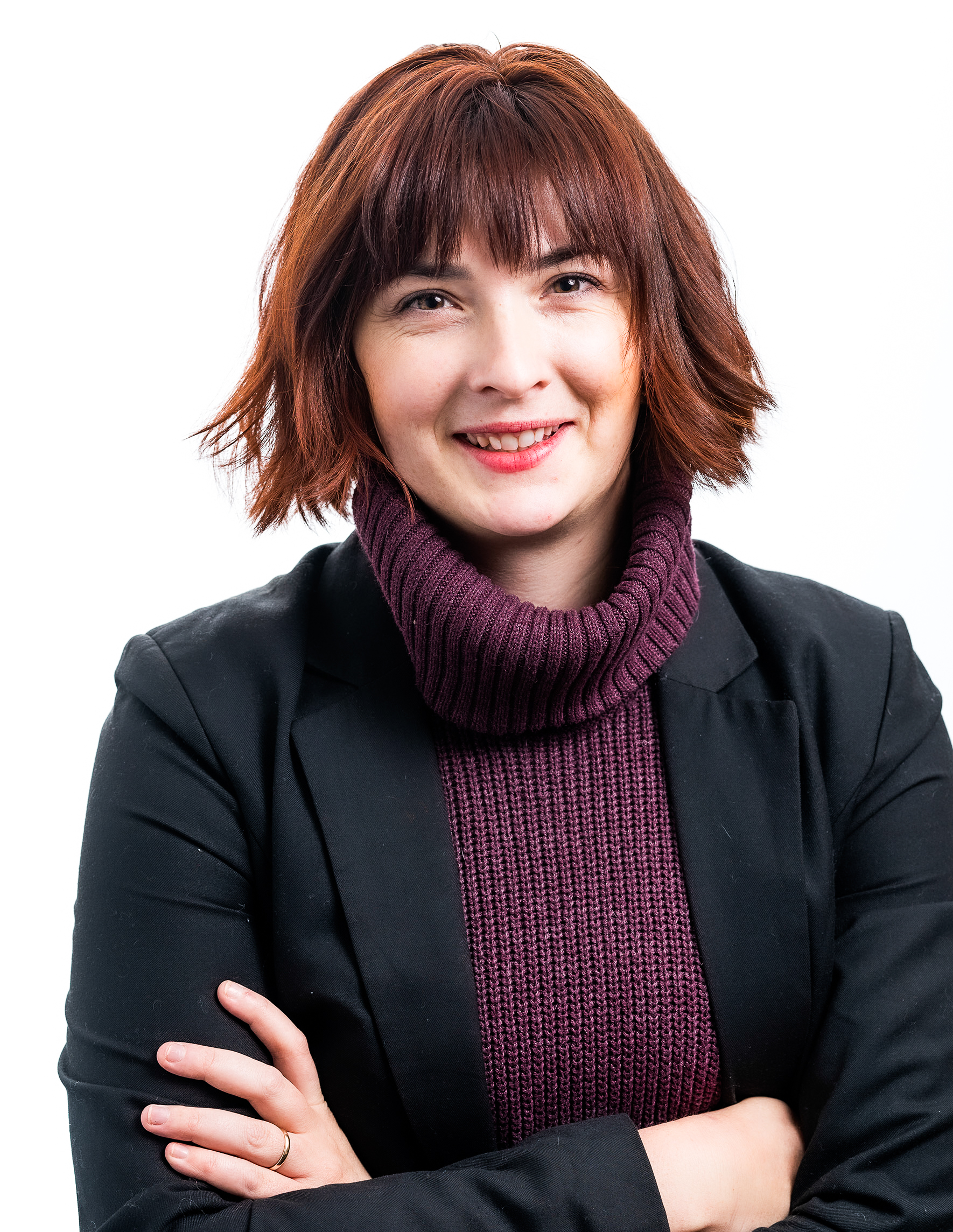 Kendra recalls, "It really was when I was taking a cell biology course… and that course—which I was taking up at Northern Illinois University—was all drawing-based. And we ended up hand-drawing all of the cell structures." Dr. Oliver says that she was always good at art, but seeing art's application to explain science visually made her consider how she could incorporate artistic creativity into her studies. With a newly invigorated interest in art, Kendra relocated to Nashville to get her Ph.D. at Vanderbilt.
In 2017, after getting her Ph.D., Kendra looked into a postdoctoral research position at Vanderbilt. It was at this time that she discovered the Vanderbilt University Medical Center Aspirnaut program, which is a K-20 STEM program that brings students from rural and diverse backgrounds to scientific settings to learn more about science. Working with the Aspirnaut program one summer, Kendra led nine high school students in studying the biology of tadpole shrimp.
Kendra says, "What I ended up finding out is that I was drawing to [the students]. So I was making these figures, trying to explain these very complicated topics to them, and they would draw [these same figures], and basically demonstrate to me what they were learning." This created a full-circle experience for her. She could clearly see that other people were learning about science—by way of art. To this point, Kendra states, "One of the things that drew me as a scientist—that I didn't really think about before—is that art adds this deep sense of emotionality. Which is so interesting… many scientists are not emotional."
She was proud of the work that the students under her had created, and wanted to showcase this work. Kendra says that, at the time, there weren't any initiatives for such a showcase. This encouraged her to create the prototypical ArtLab art show, which was intended as a one-off art exhibit just to display the work of the students in the Aspirnaut program.
"It ended up being an incredible hit," Kendra recalls.
Because it made such an impact on Vanderbilt's campus, ArtLab was able to grow into a full program. Now, the showcases feature different works created by scientists, along with some curated pieces made by Vanderbilt undergraduate students wanting to make art while pursuing STEM degrees. Kendra tells Launch Engine that the media featured by ArtLab is all over the spectrum, with past shows even including work from a few musicians and a taxidermist.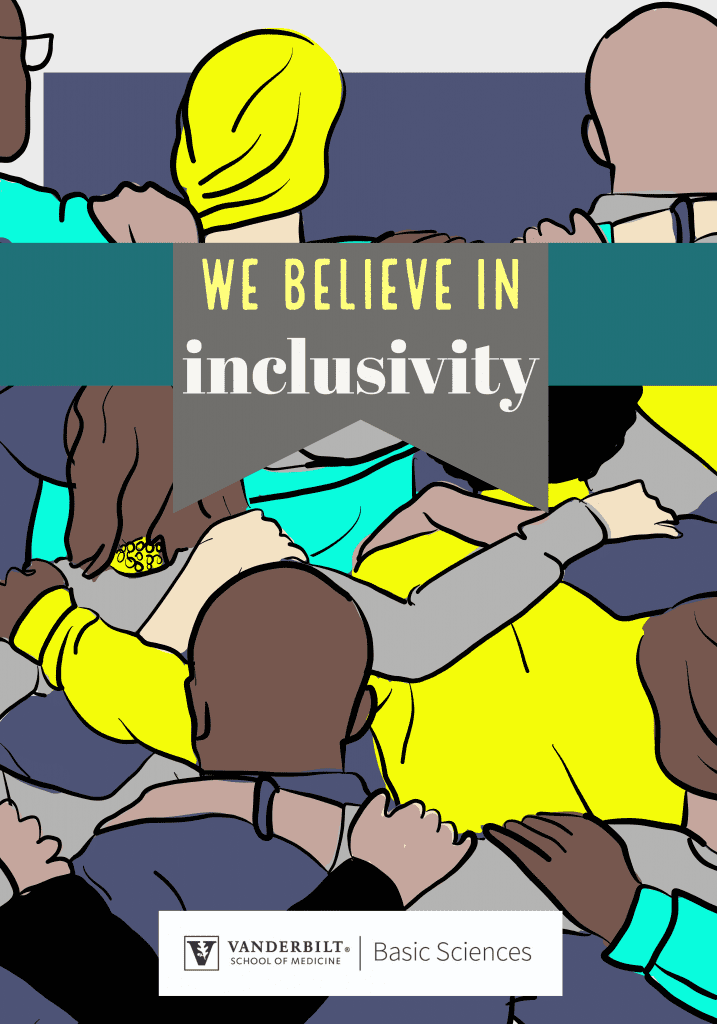 "There were a ton of graduate students who were artistic who wanted some kind of venue to be able to showcase their work. Faculty members too…" Kendra explains. "What I ended up finding was that there are so many scientists who do art… on the side. And I think it's because both are really creative processes."
Kendra says that she's seen other programs using art and science, but few put the two disciplines on the same level of importance. "I really see my work being essential for scientists—especially in today's world, where you need to recognize your own biases. You need to take a look at institutional biases… There's this idea about the objective truth versus the subjective truth. I think artists really celebrate the subjective truth. I think everyone has their own perspective." She believes that the public should acknowledge that "scientists aren't robotic," and that the context of the person doing the research—and the likability of the scientist—is important, since it helps them communicate with the public.
ArtLab has grown over the last few years based on how well the concept resonated with different people at Vanderbilt. It's now a program that is part of The Wond'ry, a center on campus for innovation and design. In addition to the Wond'ry, ArtLab also receives funding from Vanderbilt's The Curb Center and the CSET program.
In the spirit of ArtLab being a crossroads of different disciplines, Kendra is attempting to expand its solicitation of undergraduate students from historically black colleges and universities (HBCUs) to create art, and virtual exhibits for 2021. She's working with her students to help expand their individual creative portfolios, including the creation of student-designed merchandise sold via the ArtLabs website. Eventually, posters featuring student artwork, along with pins, stickers, and other items will be offered for sale, so that consumers can purchase something with the students' artwork on it.
The program is currently wrapping up a web redesign challenge to revamp the ArtLab website, with considerations for branding, community relations, and future partnerships going into the final concept. As of this writing, the new site is being prepped for launch.
"What we tried to do is apply the design process for web design. And so, we're actually having one of the students do a little bit of [an] evaluation of how this process went for them, and what are the potential learning gains for the students who went through this. It's very much like marketing, formal communications focused… I think it's really important in helping the students to better present themselves too… so that they're becoming comfortable with what design can do. They can do their own self-promotion, which is just so important in any field that you end up going into," Kendra explains.
Over the summer, Kendra says ArtLab will be opening its showcase of the Vanderbilt Institute for Infection, Immunology, and Inflammation (VI-4) Artist-in-Residence program, which illustrates the work done in the Vanderbilt University Medical Center (VUMC) related to the study of how the human body deals with infections. Working with the VI-4, ArtLab recently received a $75,000 grant to support the Artist-in-Residence program for three years.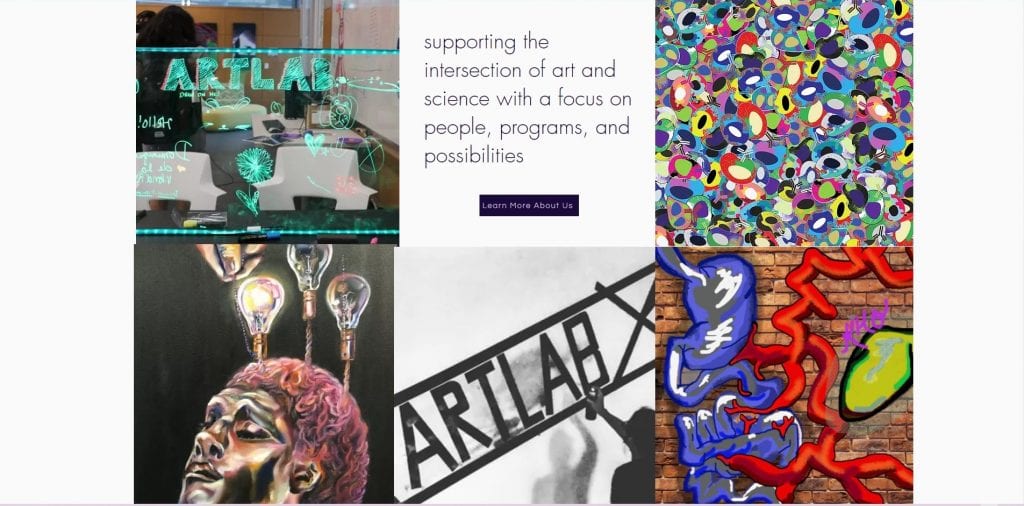 "This is a direct collaboration with VI-4… We typically have run this program for the last two years only at Vanderbilt. So, we have Vanderbilt students who work with labs to create a piece of art. This could be cover art, again, this could be art that goes into an article that they're publishing. But we showcase this work on the website, as well as create a catalog."
Kendra notes that because of the generous support of the Burroughs Wellcome Fund, ArtLab is able to support "the crème of the crème" of art and science research efforts, as Vanderbilt's researchers are onsite at other institutions like Harvard University and Yale University. This program is expected to start at the beginning of June 2021.
This year, Kendra would like to see ArtLab be "much more intentional" in its interactions and digital exhibits. An example of this is in the upcoming "#NeuroRacism" conference and digital exhibit, which is scheduled for May 28, 2021. Considered "timely" by Kendra, this conference and exhibit will visually tackle the complexities of racial biases in the fields of neuroscience and drug research, and demonstrate how such research may be utilized to justify increased incarcerations of minority groups.
For further information about ArtLab Vanderbilt, be sure to visit their website and social media.