The U.S. Bureau of Labor Statistics offers a shining outlook for tech careers. According to their website, "Employment in computer and information technology occupations is projected to grow 11 percent from 2019 to 2029, much faster than the average for all occupations. These occupations are projected to add about 531,200 new jobs. Demand for these workers will stem from greater emphasis on cloud computing, the collection and storage of big data, and information security."
Due to the greater need for tech talent, the website says that those on a tech career path can expect to earn much more than other jobs, stating, "The median annual wage for computer and information technology occupations was $88,240 in May 2019, which was higher than the median annual wage for all occupations of $39,810."
If one is curious about a career in tech, there are a few ways to break into the industry. The technology talent recruitment firm Vaco Nashville has been placing candidates in tech jobs all over the world for over 17 years. Their areas of expertise include jobs generally related to technology, but also cover accounting and finance, healthcare IT solutions, financial services, supply chain and logistics, and HR, administration and operations.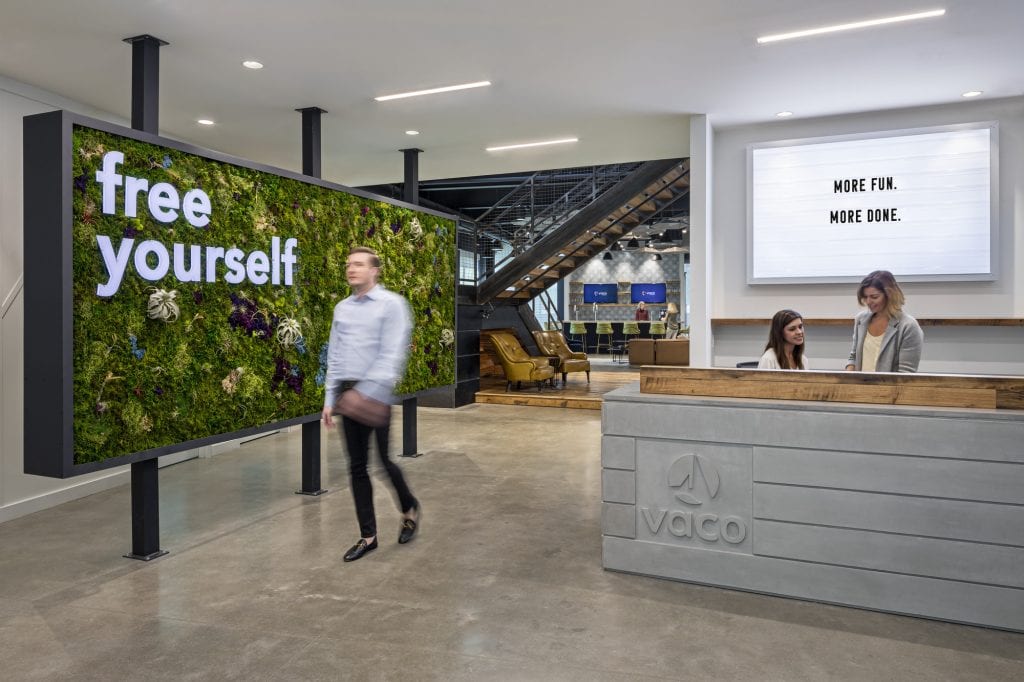 Kimberly Rutland is a recruiter for Vaco Nashville. Since 2014, she has helped those just starting their careers in IT on a daily basis. Kimberly tells Launch Engine, "If you're curious about a career in tech and you're just starting out, you may want to consider the position of a business analyst as it can be a passport to a number of different opportunities and industries."
"The role of a business analyst is to really be the liaison between the technical and business personnel within an IT project for an organization," Kimberly continues. "They handle any verbal or written communication between the groups that might be needed just to make the project run smoothly, efficiently, and on-time."
It's a job that Kimberly says can pay between $45-$65 an hour for many of the W2 employees she's served at Vaco Nashville. While the responsibilities of a business analyst can vary greatly from one organization to another, Kimberly explains that being a business analyst includes the responsibilities of being a journalist, secretary, and courier of information rolled into one job.
She says, "One thing that you'll see, the phrase of 'gathering requirements,' that's in virtually every job description. That's the go-to phrase for being a business analyst. Their job is to gather the required data for the project, whatever that project may be."
Kimberly says that business analysts are charged with the role of documentation. "That can come in a variety of different things," she notes. "Each company has different documentation and things that they require for the project." She says that an example of this is user stories, which are informal explanations of how a particular software feature works, written from the perspective of the end user.
For Kimberly, the role of a business analyst falls under the "Functional IT" category of jobs, along with roles like project manager or technical writer. "It's anybody on the business side of IT—people running the projects, not so much the developers and network guys," she explains.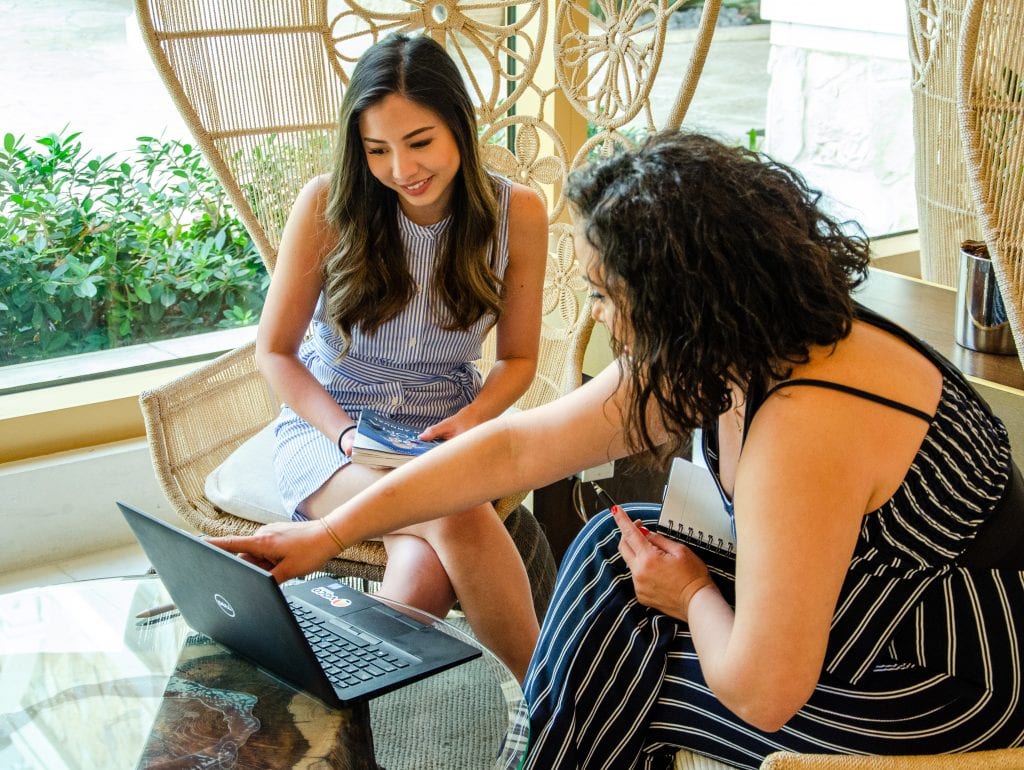 Kimberly says that a business analyst creates both a connective force and a buffer between parties. This frees up developers to work on the project, instead of having to step away from their desks. The go-between position of a business analyst also means they can decode the technical jargon for clients who might not be so tech-savvy, keeping everyone on the same page. "Say the client wants five functions included in an application," she says. "Well, in the timeline they have and the budget they've established, that may not be possible. So, the business analyst will talk to the developers. 'Okay, let's figure out what is possible in this timeline and price range.' And then, they'll go back to the client and prioritize what's needed."
Kimberly notes that business analysts are used for almost every IT project and that they are connected to many different industries. "It's a good gateway job to get into project management. A lot of business analysts move into project management, then move into a director role. If you're wanting to move up the path to IT, this is a great starter role."
She says that even though tech skills aren't necessary for the job, those looking to become a business analyst in the Nashville job market could look at SQL (since Microsoft dominates Nashville's tech community) or data-related applications like Excel or Tableau (since the ability to access data is preferred by healthcare companies) if they want a competitive advantage. She says that more and more job openings from companies want candidates to be able to go in and look at the data to run reports. In addition, she notes that having those abilities will help candidates communicate with the end-users.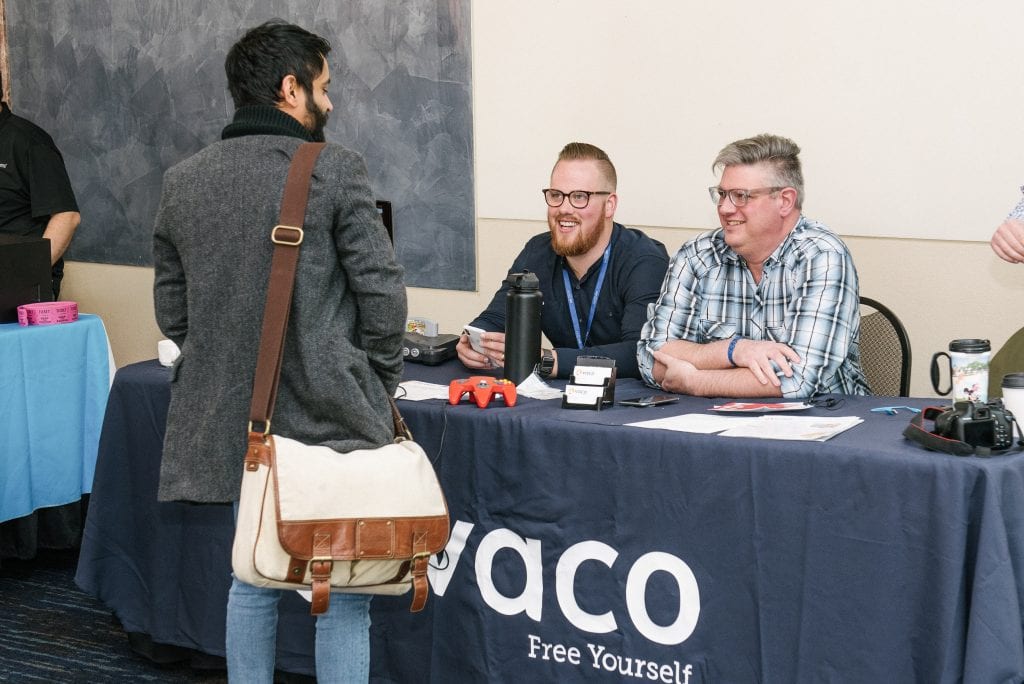 As the role is rather broad, Kimberly points out that there are multiple educational paths that can be taken for a business analyst role. She gives the example of a communications or computer science degree, with some general business or finance classes to fill out any college student's electives as excellent preparation for the job. For certifications to become a business analyst, Kimberly suggests a ScrumMaster certification.
As a business analyst, one needs to have X methodology which allows its use to X, Y, and Z. "Agile is the methodology we see almost 100 percent of the time," she says. "So, knowing the Agile or Scrum methodology before you start is going to make you look great. It shows that you're prepared." Kimberly says that the fees to earn a ScrumMaster certification might not be realistic for a college student, but that some companies will pay for certifications. Regardless, a person wanting such certification should be prepared to invest the allotted bi-annual hours of training, learning, or in-field experience to maintain their certification.
Organizations such as the International Institute of Business Analysts (IIBA) or the Agile Nashville User Group (founded and led by Tommy Norman) can provide much of the information needed for newbie business analysts. Pre-COVID, Kimberly says that the Agile Nashville User Group would hold monthly meetings at the Vaco Nashville office during lunchtime that was filled with experienced project managers and business analysts who didn't mind talking to a fresh face.
Regarding the approachability of the Agile Nashville User Group, Kimberly says, "I think it's wonderful. Like one of the best in Nashville that I've been to. I, obviously, am not a business analyst. I don't do Agile every day. I walked into one of the meetings, and Tommy's really great at deep-diving into certain aspects for the people who've been doing it a while—but also going back and explaining exactly what they're talking about to anyone new. You also have to keep in mind that this group of people is used to talking to people all day, and in terms of approachability from a networking standpoint, these are the best people to go in and talk to. They're so nice!"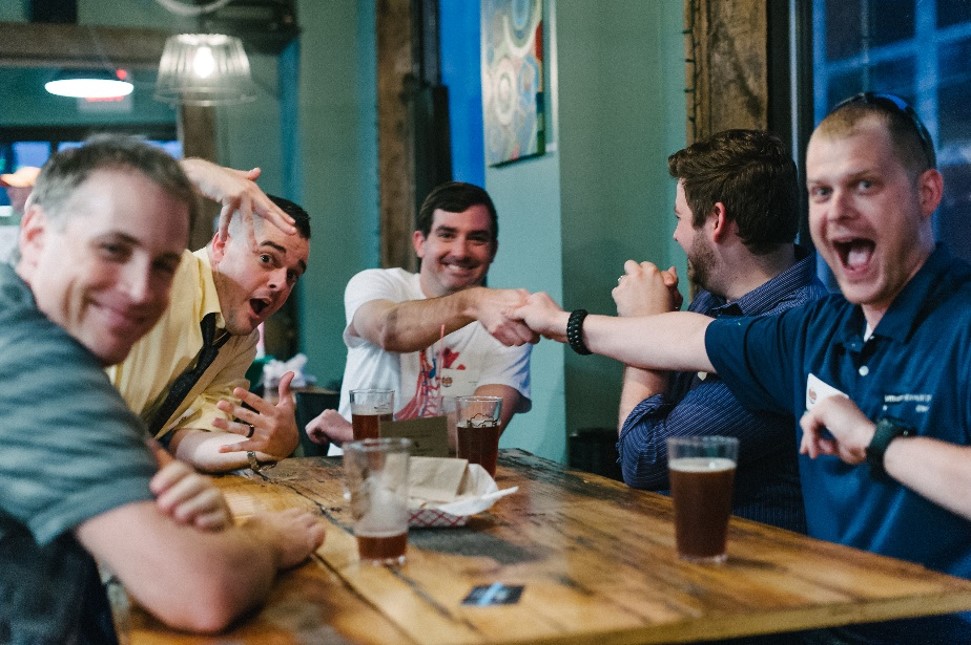 Kimberly offers a few tips to anyone applying for a job as a business analyst. "In your interview," she says, "it's important to be relatable. This is especially true when you're just starting out, and you don't have a ton of position experience on your resume. Your job as a business analyst is to balance the needs of as many personalities as possible. Written and verbal communication is what you'll be doing all day. So, those looking to hire a new recruit will be gauging you based on your personality. Honesty, clarity of thought, and being attentive during the interview are all great traits to have for incoming business analysts."
Kimberly says that for many entry-level interviews, candidates shouldn't worry about being bombarded with technical jargon or concerned with doing whiteboard equations (a practice for other jobs).
Unlike some other jobs in the world of technology, business analysts are expected and encouraged to be social butterflies. This serves business analysts both on the clock and outside of work. Kimberly says, "Networking is huge in Nashville. We are very much a networking town. We have networking events for every part of IT, and those mixers and happy-hour events will give those inexperienced business analysts windows to chat up major players in the area. Don't be afraid to shake some hands. Get out there and introduce 'you.'"
Kimberly concludes, "For those business analysts just starting out, remember that the role, in general, is a catch-all role. The business analysts that I've talked to who've moved up the corporate ladders were those who stepped up and did whatever was needed from them. That might mean leaving your mark where you can. So, if your team needs the creation of a new training manual, or for someone to generate a non-technical report because it just needs to be done, that's your time to shine. You should always be looking for what you can help with. Ask your team, 'What do you need?' And be flexible to serve the team needs."
For further information on opportunities to become a business analyst or break into a career in technology, be sure to visit Vaco Nashville's website and social media.