"Wouldn't it be convenient if breakfast just appeared?" is likely a thought that many people have had. In an age of food delivery, this is one wish that has every chance of being granted! It is no secret that today, consumers can order a hearty meal right from their couches.
Without a doubt, there are a lot of options available for those wishing to eat at home. But brunch items might not be so numerous, as brunch is a specialty menu that is offered by only a handful of restaurants—and even fewer that offer this menu for delivery.
Like so many in the world of entrepreneurship, Kechelle Williams saw this largely empty space in the market as a good case for starting a business. Enter Early Eats, a food truck founded in 2017 that serves a brunch menu all day.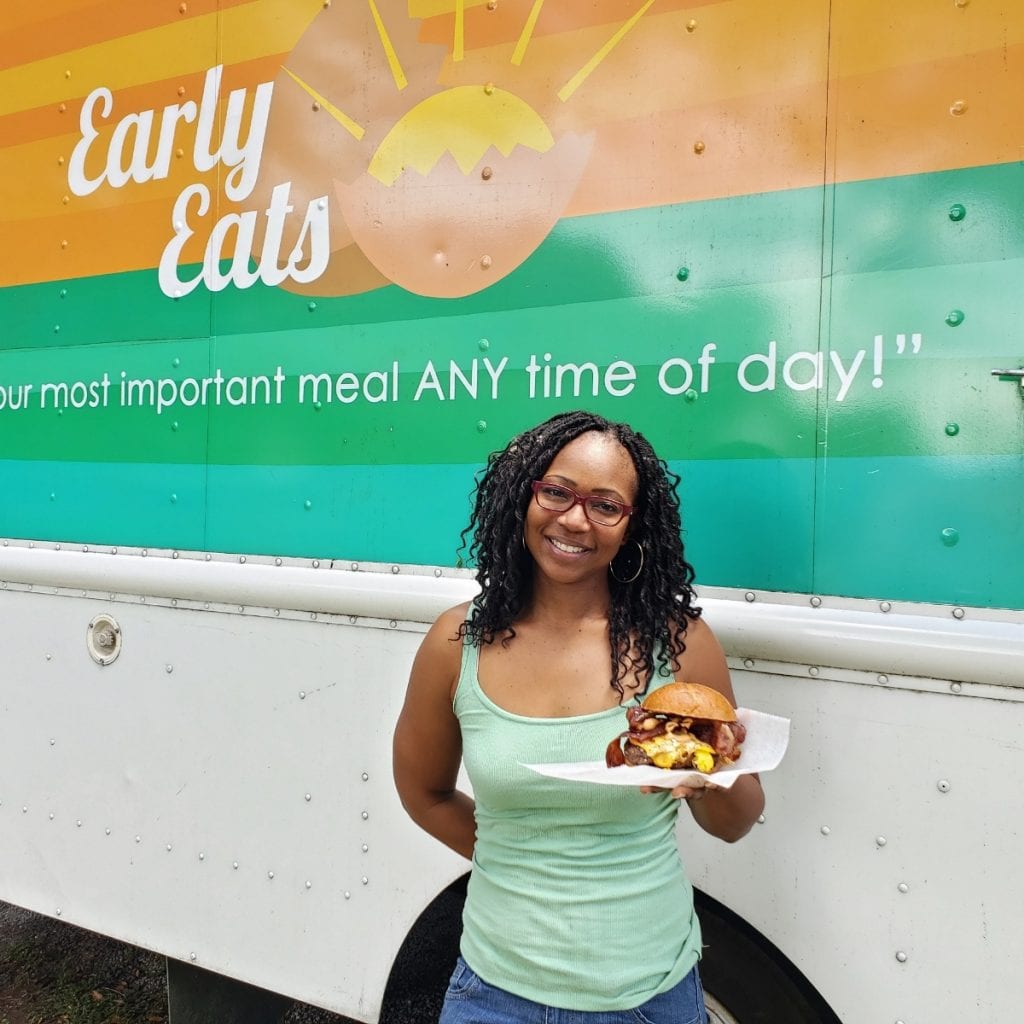 "The first year and a half… it was definitely a learning experience," Kechelle tells Launch Engine. While largely a positive experience for her, these initial months presented the whole gamut of experiences that an entrepreneur might face.
This array of challenges included Kechelle's attempts to understand her market in the first year and several mechanical issues with the food truck. Regarding the latter problem, she says that food truck maintenance and repair is a frequent occurrence and just something that proprietors have to anticipate, especially if they were converted to being a food truck from a previous use. These difficulties—and many more—caused Kechelle to fall behind financially.
"There were many times that I felt like I probably should have quit, sometimes saying to myself, 'Okay, this you know, has to be a sign to take a step back and regroup,'' Kechelle says, referring to the stop-start progression of getting Early Eats operational. However, despite a number of dark moments, she didn't give in to those feelings to give up. She always suspected that she had more to give to Early Eats and she wanted "to see what it could be." In her most challenging situations, she asked herself, "What could it become if I take what I have experienced—good and bad—and apply it to the plan?"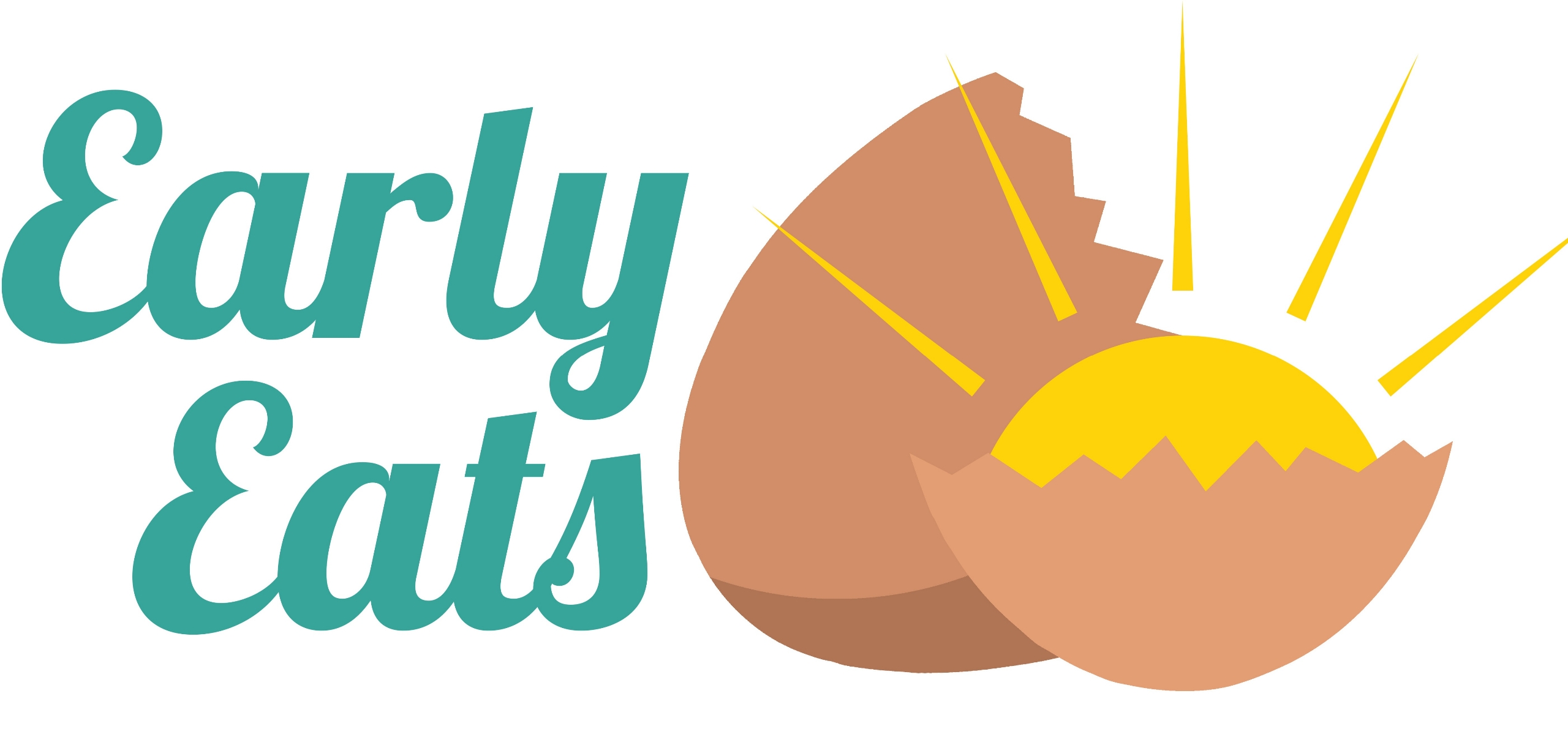 Taking an emotional step away from the business, Kechelle decided to consider all of the bad luck she had as part of what she had to learn to run a business. Joining the ranks of the many successful business women in the world, she concluded, meant stumbling a few times.
Considering the basics of the business, Kechelle rethought her business plan. She also set up a "Brunch and Learn" meetup for members of the Nashville entrepreneur community to share their thoughts on Early Eats. Through this event, Kechelle was able to work with organizations such as the Les Dames d'Escoffier, Nashville Chapter and food truck operators (now mentor) such as The Grilled Cheeserie's Crystal De Luna-Bogan and associated vendors, including personnel associated with the Nashville Farmers' Market. Through this event, Kechelle also connected with Angela Crane-Jones, CEO of the Nashville Business Incubation Center (NBIC. Kechelle's fortuitous meeting with Angela allowed her to plug into the NBIC's larger network of resources and mentors, who would later advise Kechelle on the operations of Early Eats.
Kechelle raves about the impact NBIC has had on Early Eats and attributes them with providing the assistance she needed to get the business where it needed to be. However, COVID-19 caused another disruption for Early Eats, and it forced her to get creative with what kind of items she was providing. Out of the pandemic, Kechelle came up with the idea to sell both à la carte brunch items and predetermined brunch menus, a packaged "Brunch in a Box," that serves up to four.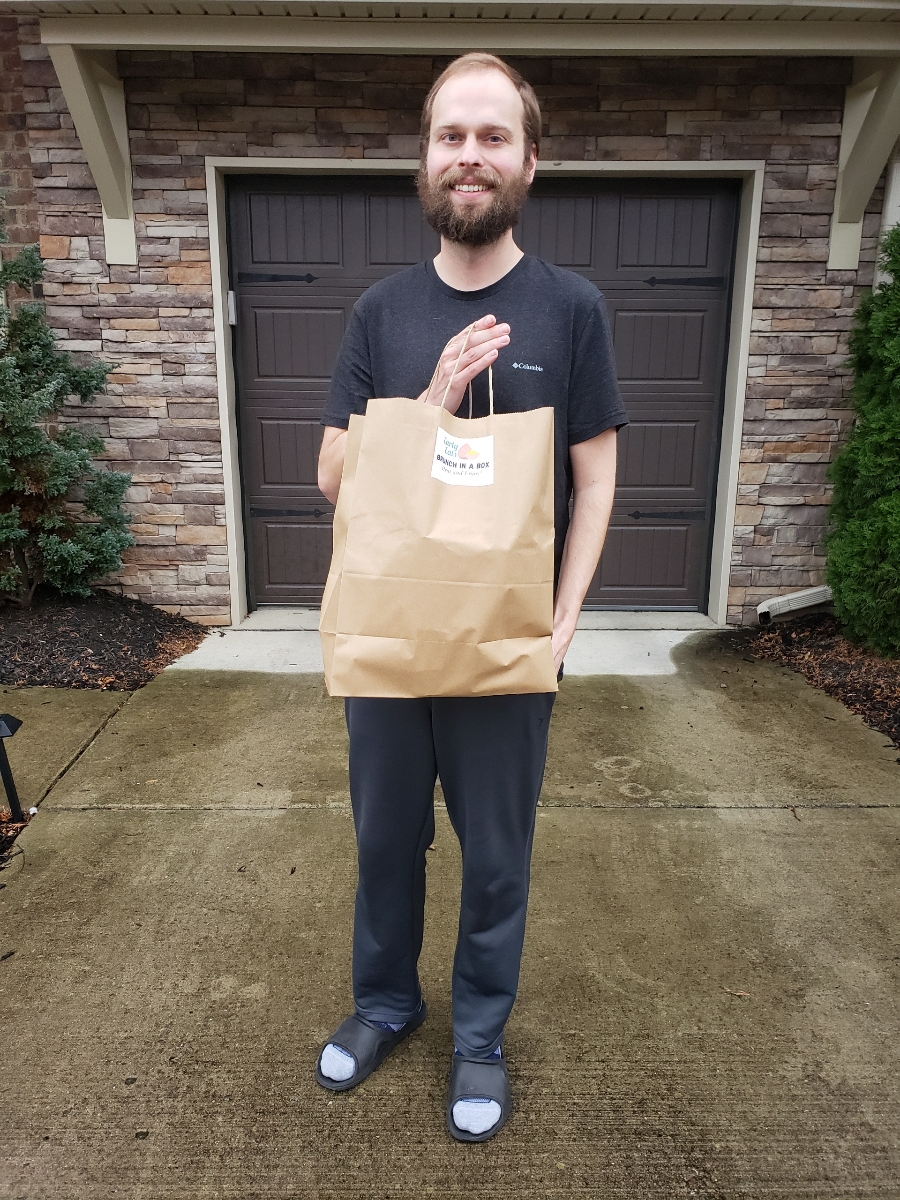 During the pandemic when she wasn't able to operate normally, Kechelle decided that offering Brunch in a Box would give her a chance to serve more people at home while upselling.

"Everything was just kind of in limbo, especially with food businesses," she says. "And so, that was just a pivot to have a way to still market brunch to people at home."
The prices currently range from $55-$80 for Brunch in a Box, with buyers reminded that this would be comparable to picking up a tab for four at most dine-in brunch locations. In the Brunch in a Box packages, customers can select from items that include mixed fruit, cheesy potato casserole, different types of quiche (including quiches made to order), pulled bourbon chicken over roasted sweet potatoes w/ cilantro, Cajun chicken pasta, lemon butter white wine veggie pasta, deviled eggs, bacon, sausage, and an option to add French toast casserole or "mockmosas."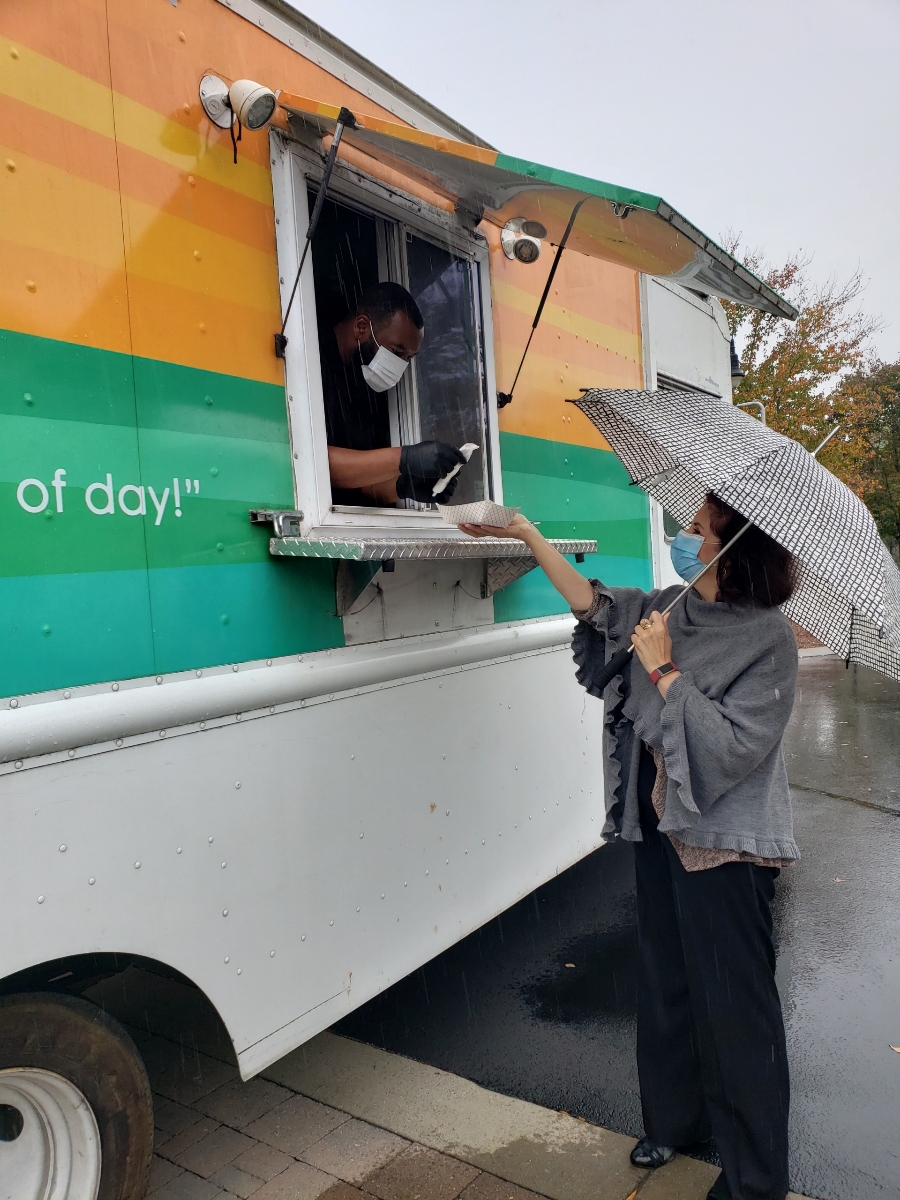 For those who do not want a whole pre-packaged brunch, Early Eats also offers one-off menu items. After a recent meeting with now-mentor Crystal De Luna-Bogan, Kechelle is now testing food bowl options.
"She was saying that the food industry is definitely going more towards bowls," Kechelle explains. "Which of course, you see that I offer a bowl. But Crystal was saying that I should give everything as a bowl option. And then maybe even give it as a wrap option." Kechelle tells Launch Engine that the Extreme Quesadilla has been Early Eats most popular item, but that she might reach a wider audience if the food truck offered something less messy.
Kechelle says, "People like bowls nowadays, and it's easy to eat. And it will help with just expediting everything," referring to the process of making the food.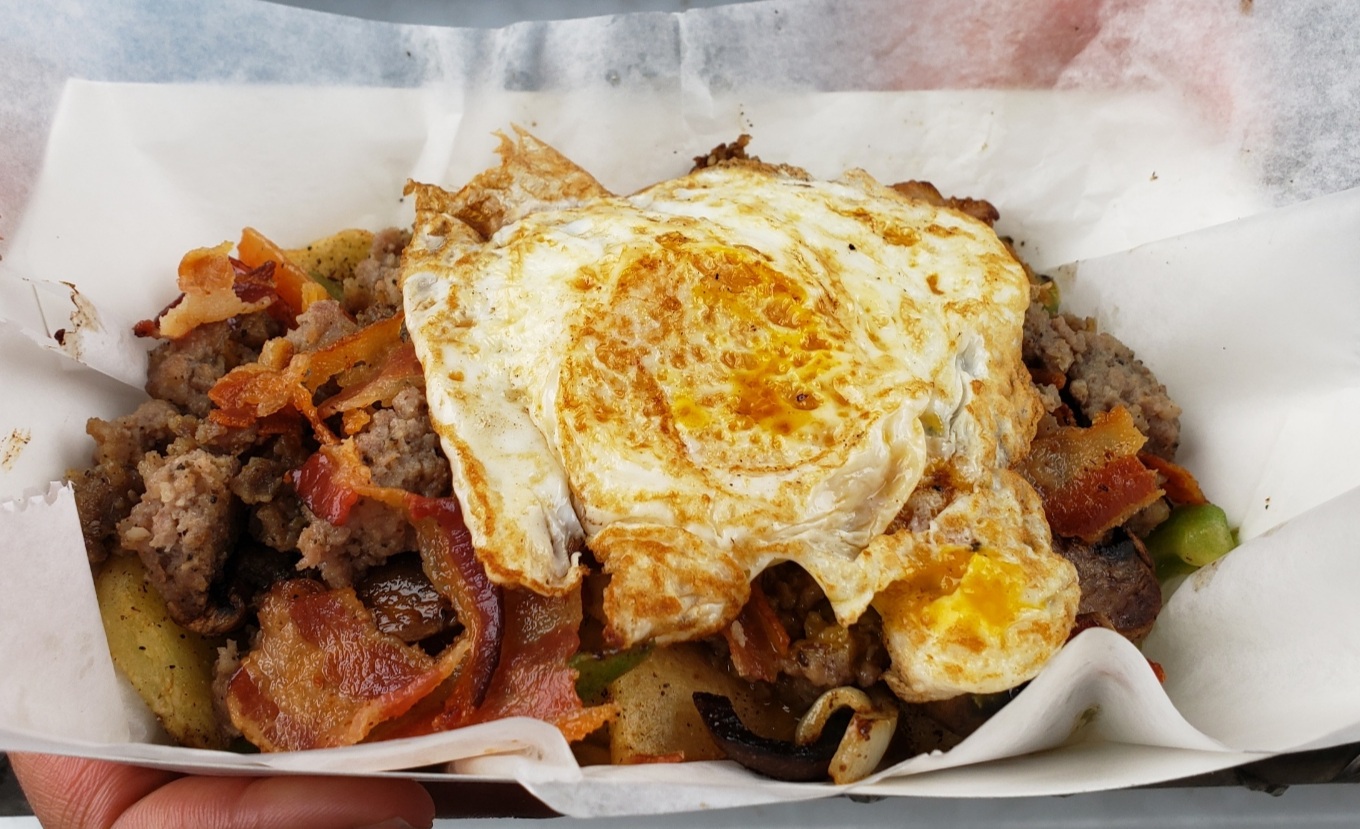 Coming out of COVID, Kechelle is transitioning Early Eats out of exclusively operating at private locations and looking to be "more strategic" with the locations where she parks the food truck. She explains, "As the weather warms up a little bit, more festivals and events are back. I'll be focused more on those as opposed to individuals or, you know, private businesses…" She also says that a food collaboration between Early Eats and Crystal De Luna-Bogan (outside of The Grilled Cheeserie) will roll out new bowl items and sauces for excited customers.
She's also fostered relationships with food trucks and other businesses, so when the time is right, she can plan the next big Early Eats gig.
For further information about Early Eats, be sure to visit their website and social media.