Sometimes, the darkest moments in an artist's life can inspire them to create beauty, find deeper meaning, and produce something that brings people a fresh perspective. Such is the theme for visual artist Anne Goetze's "Down a Country Road III" Art Show. After 14 months of COVID-19 gripping the state, the art show comes to Columbia's historic Theta General Store on May 22-23 to showcase a collection of nature- and travel-themed paintings, photographs, and mixed-media pieces from artists in the region. Such vistas of life outside were sorely missed during the pandemic as many people felt compelled to stay inside.
While each artist offers a unique perspective for "Down a Country Road III," Native American musician and painter Bill Miller stands out from the others for what his creativity represents. From his website, "Bill Miller is an award-winning Native American recording artist, performer, songwriter, activist, painter, and world-class native flute player. Over the entirety, Miller has produced over a dozen albums, received three GRAMMY Awards, numerous Native American Music Awards and Association (NAMA) awards (including a "Lifetime Achievement" Award) and led Wisconsin's La Crosse Symphony Orchestra."
As a Mohican arts activist, a bulk of Bill's creativity is intended to lend a voice to his indigenous brothers and sisters. But those taking in Bill's work may find his songs and paintings come from a personal place.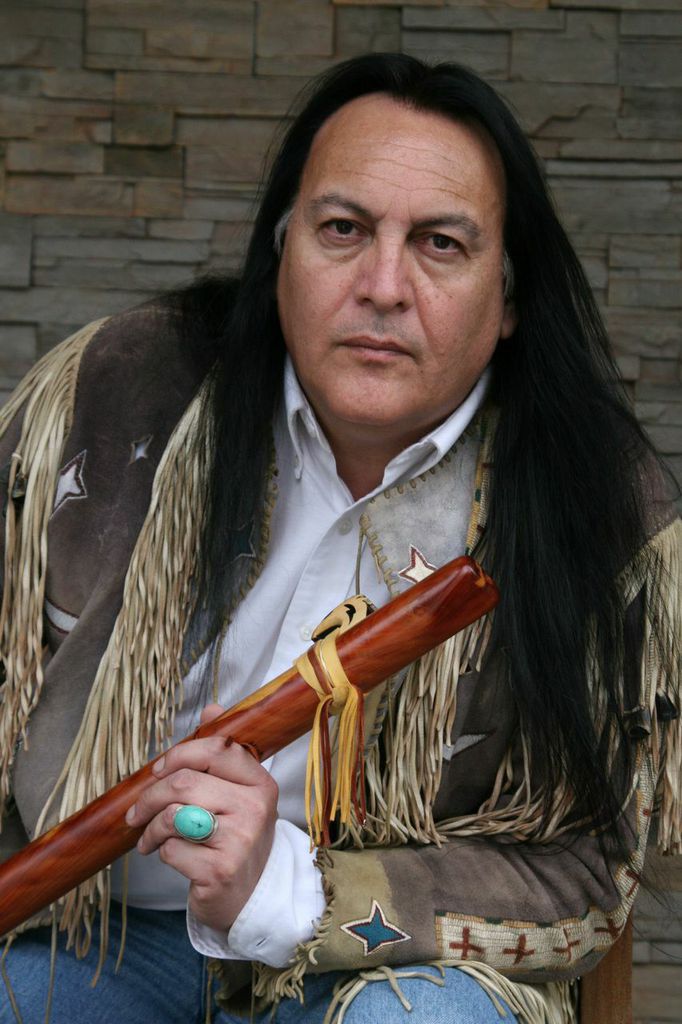 Before COVID, Bill says that he had been working on a painting to honor his late son Garrett, which he wound up selling to Billy Ray Cyrus. After selling the painting, Bill felt that he still had some creative fuel left in his tank. So he wrote a song entitled "Stone Tree," which refers to both petrified wood and an indigenous name for a strong warrior in the Mohican language. "Stone Tree" was actually Bill's family's original last name before they adopted "Miller."
Of course, COVID-19 threw many of Bill's creative plans out the window. As with so many Americans, life during COVID was a dark time for Bill. It was a time of isolation, hopelessness, and longing to do something, while feeling locked in place. But what makes Bill's situation unique was that the pandemic hit after he was still dealing with the loss of his youngest daughter, Savannah.
"That does affect the DNA of what I do," Bill says, referring not just to loss but to the many tragedies he's faced. At a time when he couldn't make music the way that he wanted to—a time when he needed it most—Bill turned to painting to get through COVID.
Without real intention, he reached deep within himself and pulled out the pain and negativity, throwing the personal torrent of his emotions onto a 3 foot by 3 foot canvas. This work, which Bill considers "one of the best I've ever done," was created to honor the very path of personal healing that produced the painting. Entitled "The Spirit That Leads Us Through the Storm," the painting depicts a Native American warrior from Bill's dreams who symbolizes his refusal to give up.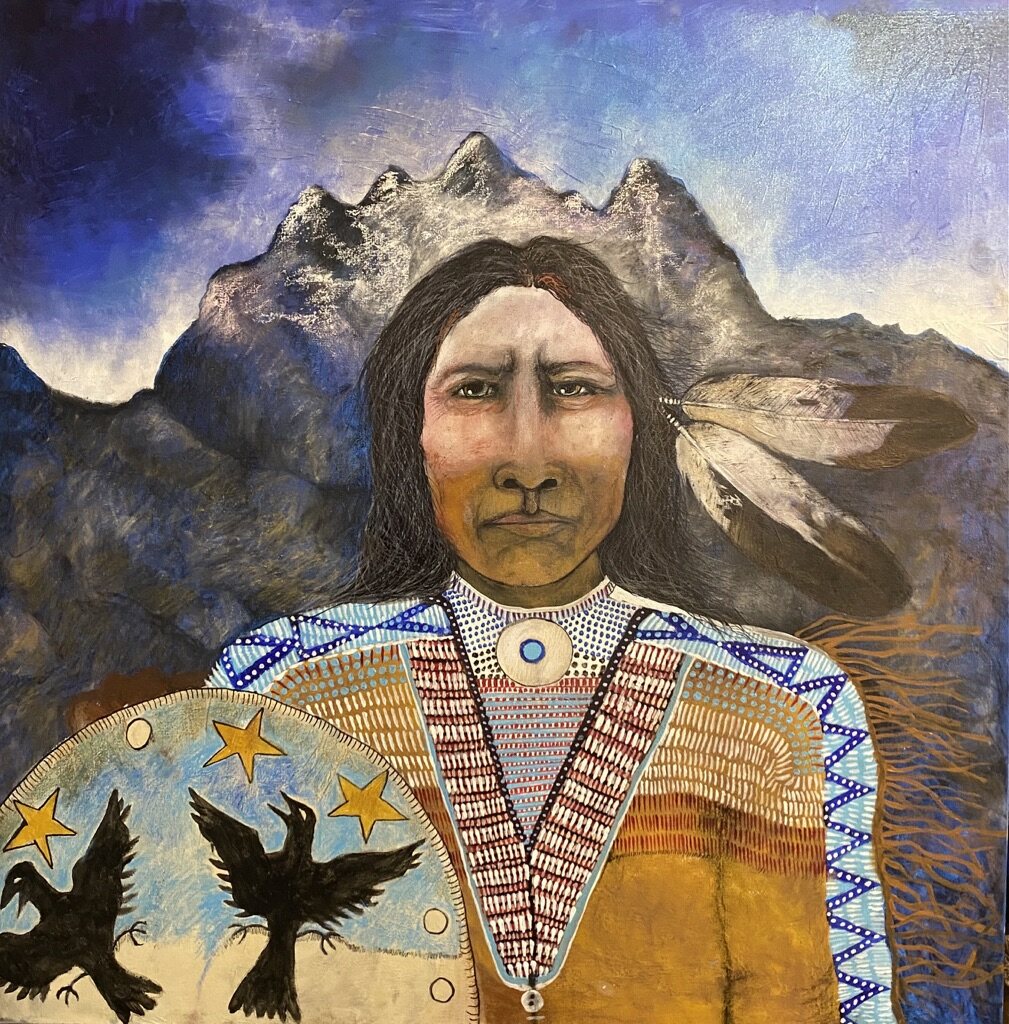 "That painting inspired me to do some more…" Bill explains. And before he knew it, Bill was creating more paintings, drawings, and even mixed media pieces.
While Bill is known to many for his work as a musician, he wasn't new to the world of visual art. Bill actually went to art school, studying painting. "The crazy thing about it… is that I never learned a lot in art school," Bill recalls with a chuckle. Clarifying that studying other artists had a tremendous impact on him, Bill explains that a teacher in art school one day asked his class when they thought they would truly become artists. After shooting down many of the students' answers, the teacher told Bill's class that they wouldn't be true artists until they were in their 60s. The teacher explained, "because by then you'll have gone through a lot of changes and seasons in your life." Adopting what the teacher said, Bill quotes his teacher: "You're going to see trees falling down, and storms. You're going to see accidents. You're going to see tragedies. You're going to see birth, death, marriage. All colors, all sunsets, hundreds of thousands of times throughout these years… If you can hang in there that long and you're still painting, you're still drawing when you're in your 60s—you are a true artist. That's it."
Knowing that tragedy is one of the many colors in which he dips his brush, Bill embraces the fact that life's many experiences—both good and bad—are the price one must pay to make truly meaningful art. Bill says, "And me being a mature native man now, I do see things quite uniquely. And I'm finding out that I love the yellow ocher. I love the crimson red, and the ultraviolet blues. I love certain colors, and I will use them the rest of my life. I don't think I need to change my palette anymore… I need to just make a bigger canvas. It's becoming that point I'm drawing with more confidence. The spirit in me—that God has given me—is driving me."
Besides their friendship, Anne Goetze and Bill have collaborated on many projects over the years and support one another's work. Anne knew that Bill's paintings were something to be treasured, since they reflected hope through a clear lens. She also knew that Bill's visual art was something that could have great healing potential for those in Middle Tennessee who'd been through so much. Just like Bill likening overcoming the grief of his daughter's death to a sky clearing, Bill's return to publicly exhibiting visual art may spark a spiritual resurgence for those looking at his work.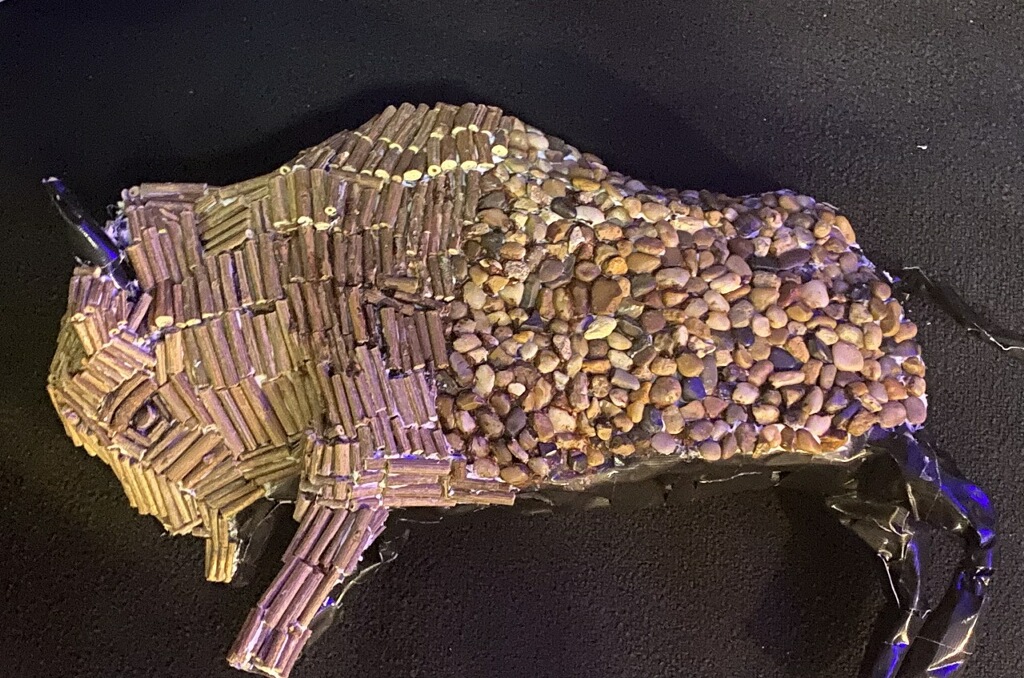 This is especially true now, at a time when the country is trying to recover from everything 2020 took away.
"I've seen a change in humanity…" Bill says of his observance of people post-pandemic. "I'm seeing a newness in people, and their personalities. They're opening up to a new reality."
For further information about the art and music of Bill Miller, be sure to visit his website and social media. "Down a Country Road III" will be held at the Theta General Store May 22-23, from 11:00 a.m. ̶ 6: 00 p.m. Guests are encouraged to RSVP for this show. The Theta General Store is located at 2278 Les Robinson Road. Columbia, TN 38417. For more information about the event, please call (931) 797-1746.