Middle Tennessee's creative class has been deeply affected by the pandemic. Just like the many musicians of the area, visual artists rely on the in-person experience to show and sell their art. The regulation of large social gatherings and the cancellation of events has forced many visual artists to try new things if they're looking to continue working through COVID-19. Since art is a personal and emotional experience (sometimes deeply so), it would stand to reason that artists and admirers have their best connection face-to-face. Not just for the sake of sales, but for the sake of finding common humanity in the medium's depiction.

To Leiper's Fork resident Anne Goetze, there's nothing like an old-fashioned art show. No bells, no whistles, and no screens to fudge the details of the works, thus robbing them of their character. The photographer and artist has felt the sting of the pandemic's shutdown firsthand. Like so many others, she wonders when life will get back to some type of normal.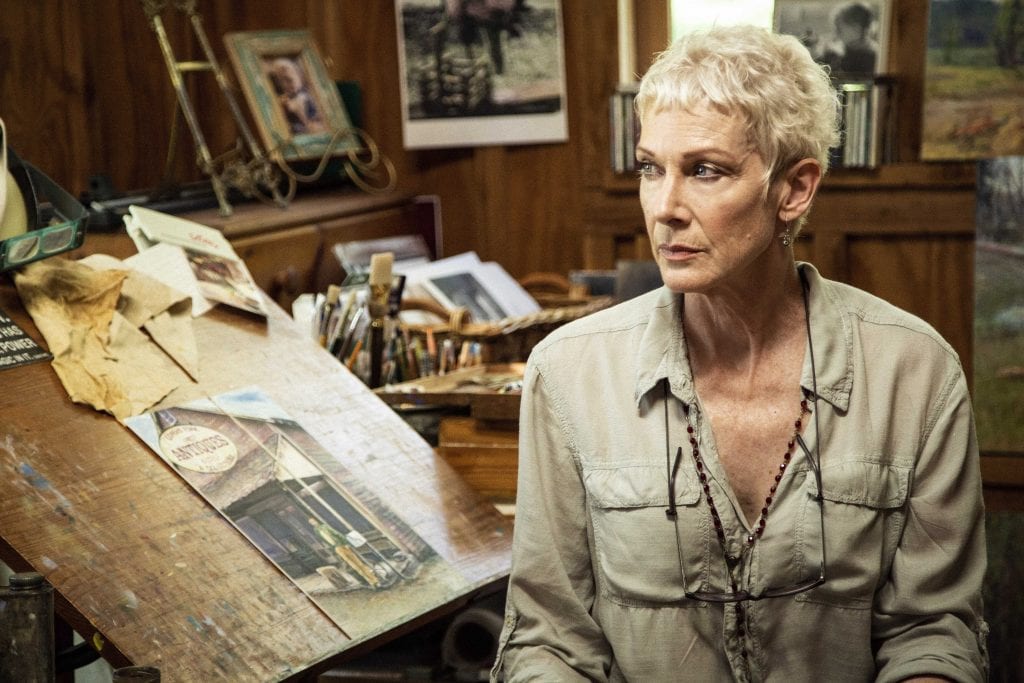 "It's been challenging," Anne tells Launch Engine. "And not just for me. It's been challenging for a lot of people in my field. Akin to the music business, all of my traveling exhibits booked for the year had to be canceled."
Anne understands the importance of viewing art in person versus online virtually. While she appreciates the internet as a resource for creators, she says that the loss of image quality and the disposable nature of images on the internet can make viewing art online a more-passive experience. Just like an art student studying a great artist, they won't totally appreciate the work until they've seen the energy of the brush stroke or the grit of the medium's texture in person.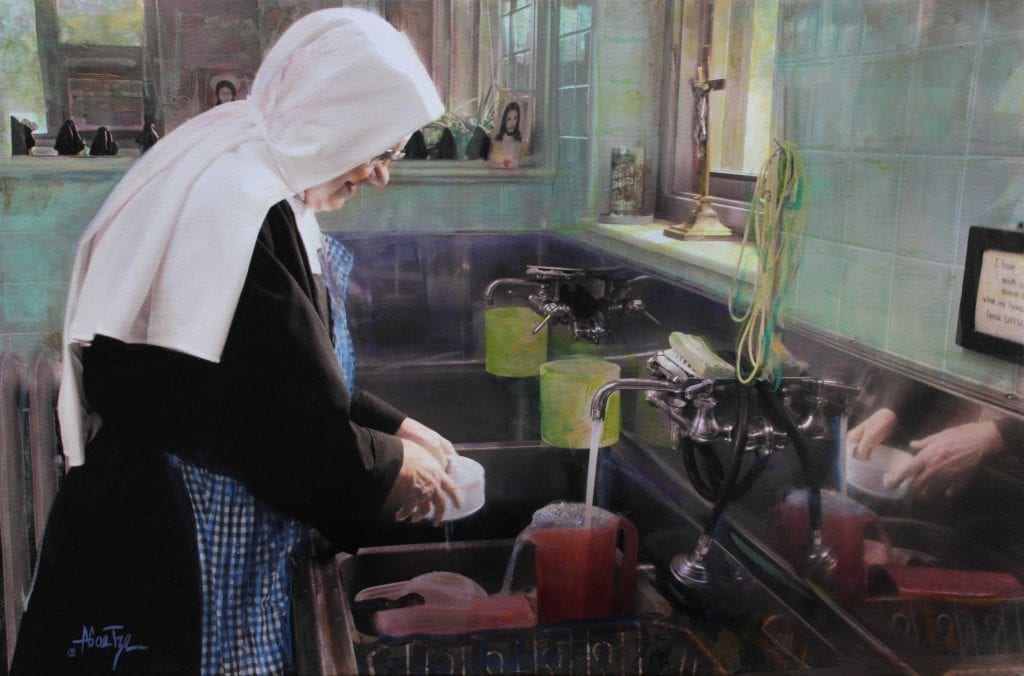 Anne says, "Art is meant to be imbibed. Creativity is a living thing, and so is the emotional experience that every single person has when they are viewing it. It becomes an opportunity to interact and connect in some form or fashion… therefore becoming a shared experience."
Born into a family of photographers and artists, Anne was exposed to a number of influences, including Dorothea Lange, movements of French and American Impressionists, and contemporary artists. For over 25 years now she has lived in the country, and that influence evolved to become her beloved subject matter. She started the first of many art shows in Leipers Fork, putting both solo and group shows together, opening the first gallery there, and then started the artist studio tours. She is well-versed in the struggles of artists and has always wanted to help showcase the talents of her fellow creators. Respecting the dangers of the current pandemic, Anne knew she had to find a way to move forward. And do it in a safe manner.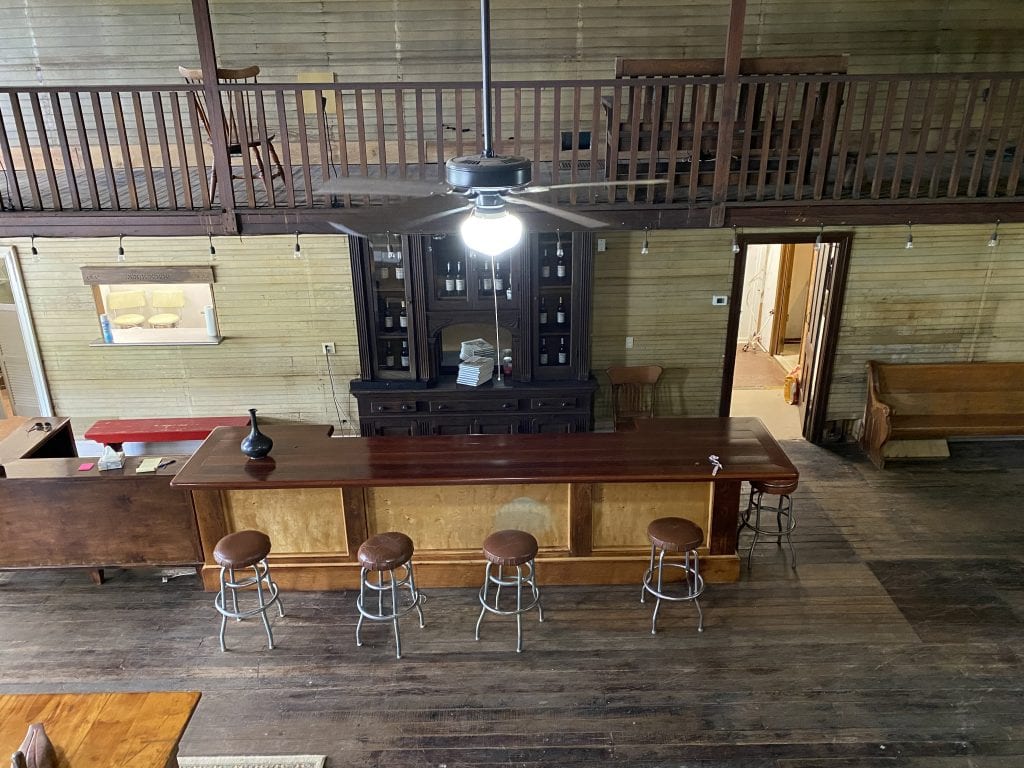 "People have survived so much throughout history," she says. "Our ancestors have faced wars, plagues, social turmoil, and still did what they had to do. I hope to bring some beauty and times of joy during our current struggles to help as we must now persevere also."
Anne is also familiar with the resilience of people. Her recent series "Pray to Love" is a collection of paintings, photographs, and a cumulative documentary project made with her son Nathan Collie. The series was inspired by Anne's aunt, a nun who lived a life that was mysterious and alluring to the artist. It offers a glimpse into the contemplative lives of the Visitation Nuns as they pray for the world and share the peace that they have even amid the chaos of the times. While abstaining from worldly comforts, their strength is found through a higher calling.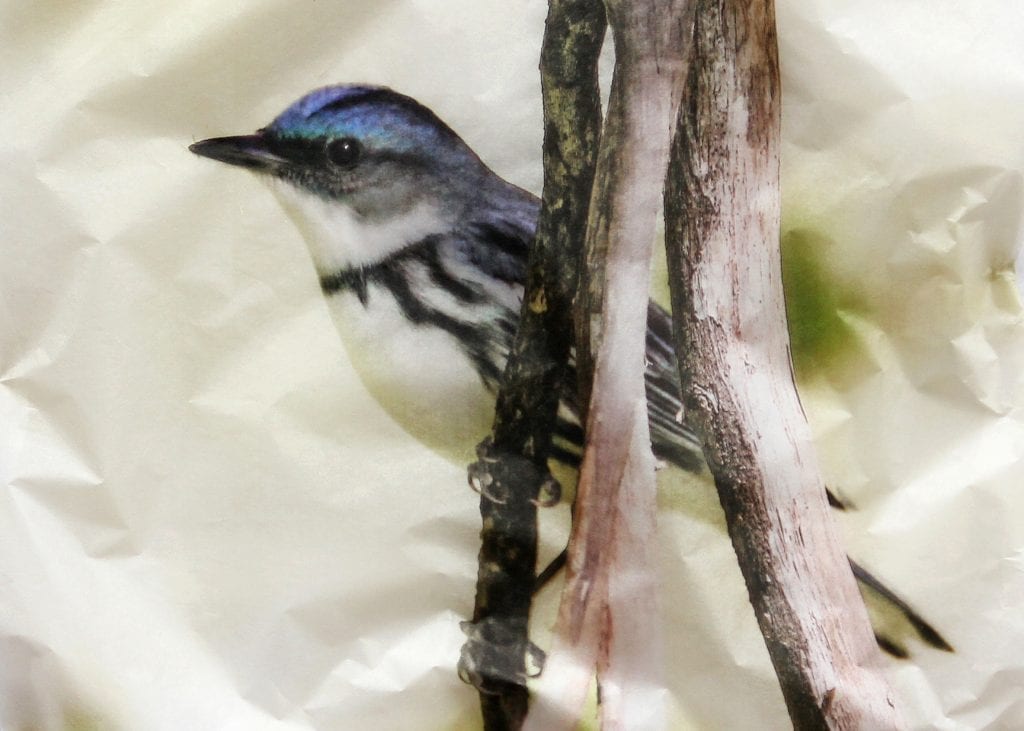 Knowing her mission, Anne began searching for a way to help local artists be seen in public while practicing safe CDC guidelines. After talking with Bill Schleicher, proprietor of the Columbia, Tennessee music venue "The Theta General Store," she realized that the space might work perfectly for an art show with appropriate social distancing. Opened to the public in 2017, the Theta General Store was originally built in 1885 that served as the primary vendor of food and supplies to the local community of loggers living there at the time. As the building aged, it changed hands many times before business partners Denise Hopkins and Bill Schleicher discovered that it was set for demolition and, in turn, harvested for the valuable American chestnut wood from which the building was made. Bill, both a craftsman and songwriter, decided with Denise that the building was worth saving, and revamped the Theta General Store as a multi-use space.
"When Covid hit and I heard about what they were going through," Anne says, "I thought 'Maybe we can help each other?'"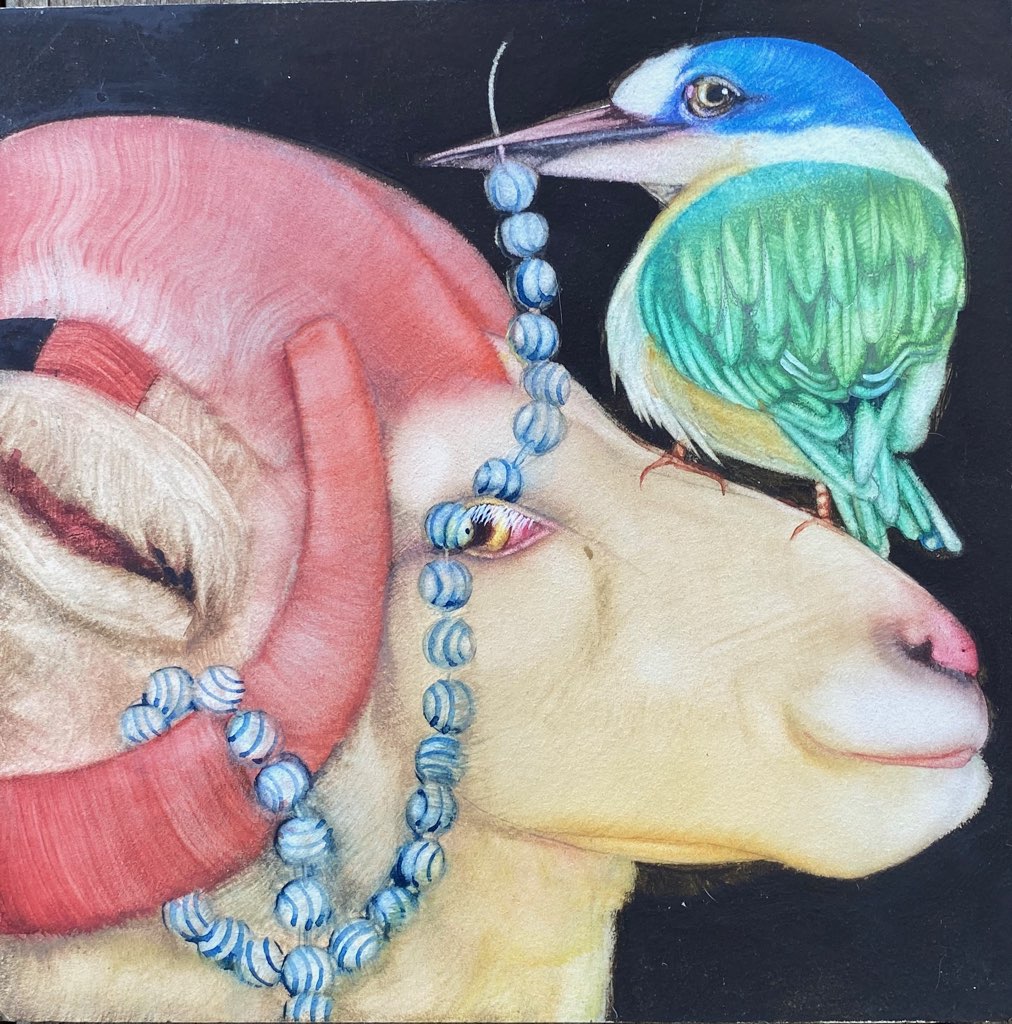 Anne set out to do just that. The Theta General Store's 4,000 square foot, two-story space would provide more than enough room for guests to socialize with others at a distance while being able to view artwork at their leisure. Joining forces with the owners, Anne's showcase series initially launched as a two day event on August 1 and 2.
The charm and ambiance of the Theta General Store adds to the event, as the layout and openness of the space feels like walking into an old-west saloon. With a goal to produce an event that was enjoyable for patrons and following the recommended CDC guidelines, time slots were used and limited to a private list of art collectors and friends to keep it manageable. The first event successfully held about one hundred attendees. Besides donating artwork, a portion of the proceeds from the first show went to the Greater Nashville Arts and Business Council's Artists Relief Fund, which to date has helped close to 90 musical, theatrical and visual artists.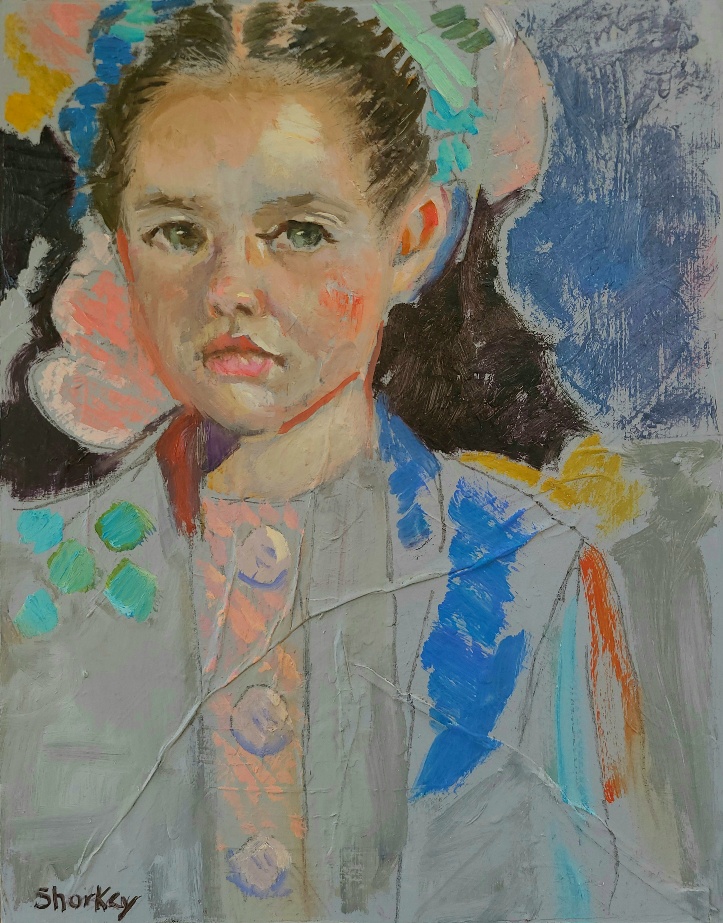 Anne explains that the experience of art encompasses many aspects outside of just the exhibit. She says, "In this case, it is the drive down a country road, decompressing with nature, enjoying the open spaces and discovering some of the historical treasures of rural Tennessee. Getting out of your homes and taking in the fresh air before you get to the exhibit means that the show starts off on the right foot."
Her current show, titled "Down a Country Road," is scheduled for Saturday, November 7 and Sunday, November 8, from 11 a.m. – 5 p.m. This exhibit will feature artwork from Anne Goetze, Nathan Collie, Buddy Jackson, Even Stevens, Butler Steltemeier, Sue McClure, and Kathy Shorkey. A portion of proceeds from sales at this art show also will also benefit the Arts & Business Council of Greater Nashville's Artist Relief Fund.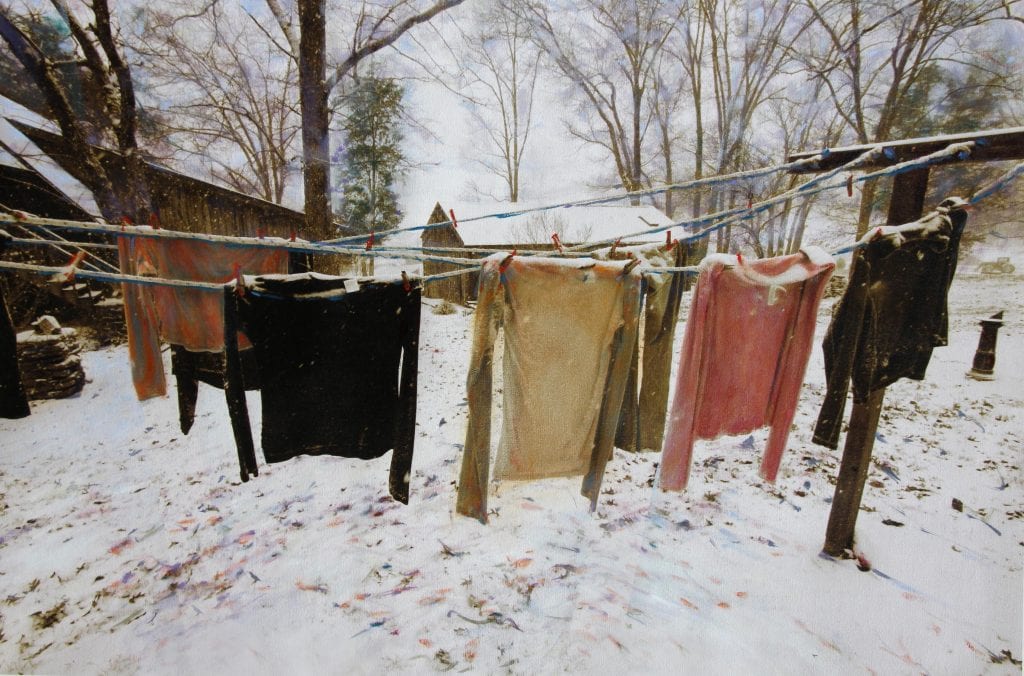 One of the previously featured artists, Randy L. Purcell, makes paintings out of his signature ink-onto-beeswax process to create a colorful mosaic effect. He expressed his gratitude for the event series.
"So far, 2020 has not been a great year for art shows," he says. "But going back to the drawing board will show us that there's always another option. While I'm lucky to have been chosen for this event, I think the community is lucky to have a self-starter like Anne Goetze to keep art going and give us all a voice."

In addition to the "Down a Country Road" art show, Anne will also have her "Pray to Love" series on display at the Customs House Museum & Cultural Center in Clarksville through December. For further information about the Theta General Store, be sure to visit its social media. Visits to the art show can be booked via appointment by calling (931) 797-1746. More information about Anne Goetze's artwork can be found via her website and social media.