If one were to track the annoyances—big and small—associated with property management, one's bulletin board might wind up looking like a pincushion. Between the demands of tenants, maintaining the appliances and structures onsite, keeping track of rental payments, renter turnover, and keeping tabs on which vendor needs to be paid for their goods or services, there are so many things that can go wrong.
Much of those annoyances seem to be caused by the outmoded way of servicing property needs. Fortunately, the software available courtesy of the Memphis-based startup SecondKeys can bring property managers up to speed on their properties by automating maintenance, accounting, and administration.

CEO of SecondKeys Amber Hayes explains that before she came up with the idea to help clear property manager's to-do lists, that she saw how others were bogged down by the old-fashioned way of doing things. She tells Launch Engine, "My background is electrical engineering and computer science. I worked as a lead engineer for two previous startups, and then I was also a contractor for multiple apartment complexes. So with that—just working with the property managers—I noticed that their software didn't connect with the contractors. And tenants would still contact me at, like, 2 [o'clock], 3 o'clock in the morning and send me text messages about items that I didn't work on—like their stove, washer and dryer, and stuff… So, I wanted to make sure that there was transparency between the property managers and the contractors about what all was being done."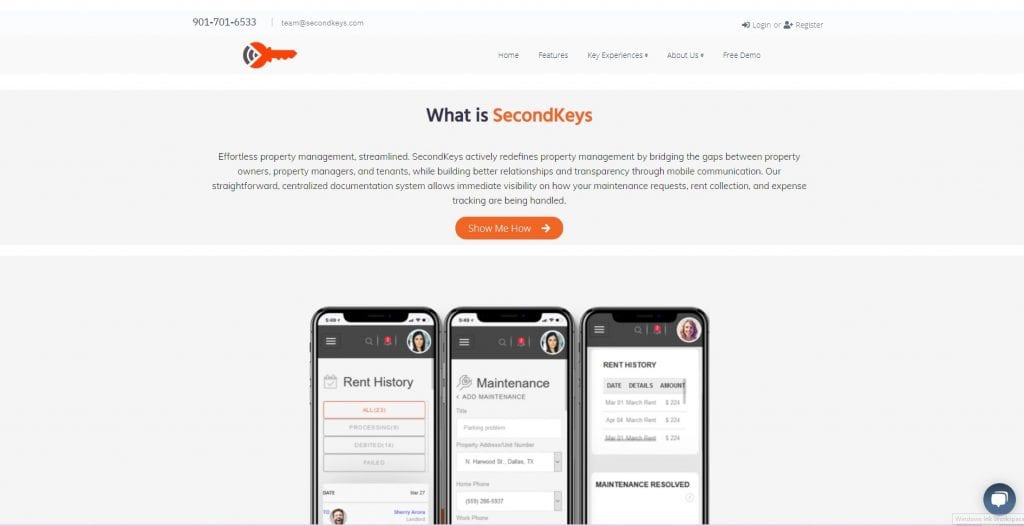 Amber says that, before she presented the software's concept to anyone else, she had brought the idea of SecondKeys to her friend Marterrious (Mars) McClain, who is now both the CTO and the co-founder of SecondKeys. Amber recalls, "He didn't like the idea at all, because he was a frustrated renter and never got his security deposit back." Amber says that Mars believed that the transparency between the maintenance issues and the apartment complex should extend to renters as well. After agreeing with Mars's sentiment, Amber and Mars laid out the groundwork for the software.
SecondKeys calls itself a "holistic property management platform," which includes some of the expectant functionalities of other property management apps, like accounting or taking rent payments. Amber explains, "What really makes us different is that we dig into ROI (return on investment). So we know that the day-to-day is really made up of maintenance tickets. So what we did was create a predictive model that helps determine when appliances fail, like a dishwasher or washer [and] dryer—the top 10 appliances in your home. Once we have an 85 percent accuracy from two weeks to two months of when something is going to break—and if the property manager doesn't have their own contractor—then we have a contractor bidding network that they can use to get work done quickly at a competitive price."
Amber says that SecondKeys already has one case study under their belt, from their very first client. This client was trying to test the SecondKeys system against that of a competitor's software. "At first, he had 20 units," Amber says. "But having our software, he has tripled [his savings] almost… So with our software, we can save $312 per appliance in the unit, and so, if you have about ten of these appliances—it's, like, $3,500 you can save that you can be using to grow your business. We've been telling people that using us, you're not only focusing less on admin—so it's, like, 30 percent less on admin time! You're also increasing your ROI, and then scaling your business."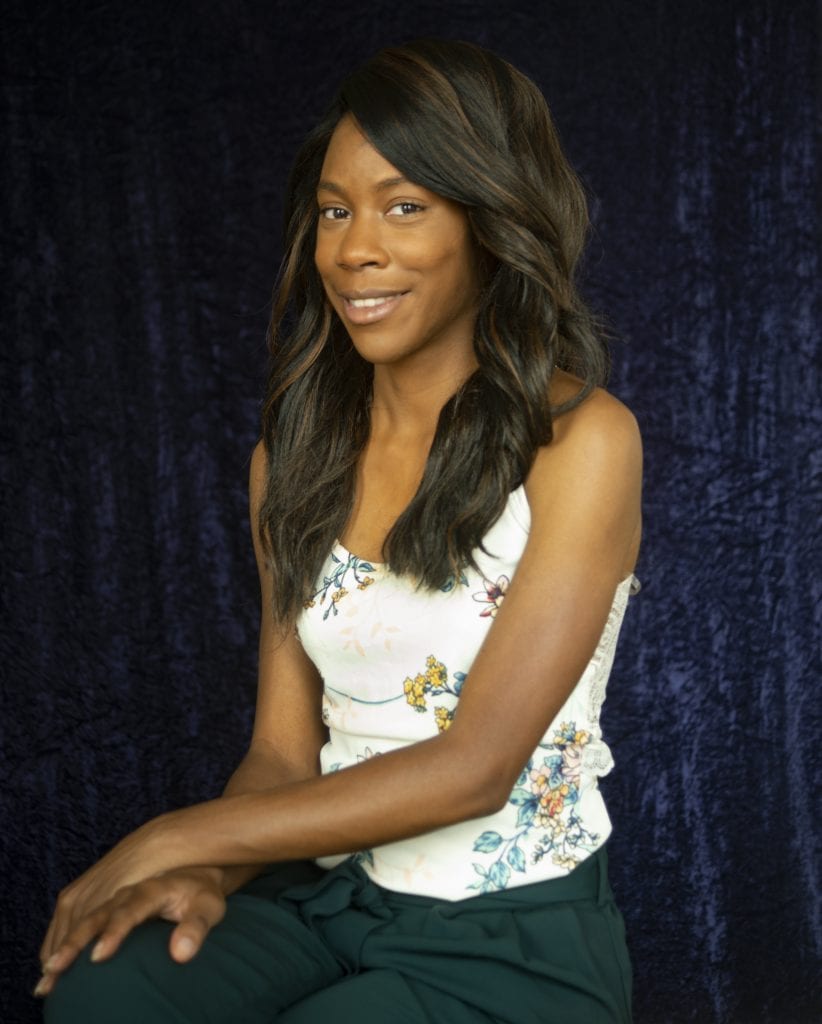 Amber also points out that the increased speed in servicing work orders makes renters happier, and more likely to stay with the property if they know that maintenance repairs will be done quickly. "Tenants actually stay longer because they feel like you actually understand their issues and hear their voice," Amber notes. "A lot of tenants actually leave, like 68 percent of tenants leave because of bad customer service and maintenance issues." She also says that some renters may hold off on reporting maintenance issues until the end of the year, which is why a predictive model that respects the needs of renters is so important.
By mixing two troubles into a solution, SecondKeys can capitalize on the needs of property managers and the desire of vendors to service those work orders. The company's value was recently recognized as part of the LaunchTN Pitch Competition for the 2020 36/86 Entrepreneurship Festival, where SecondKeys' pitch received the first-place prize of $150,000. Amber tells Launch Engine that she's not sure who nominated her company for the competition, but that she's both grateful for being entered and thrilled that SecondKeys won.
Amber says that the prize will be used to make an investment in the company to help SecondKeys improve its ability to serve property manager clients. She says, "We actually have a really big contract coming up in October with a municipality. They have 30,000 units… that we'll be bringing on the platform. And we wanted to start ramping up, getting a couple of account managers… to help onboard and make sure that this contract is really successful."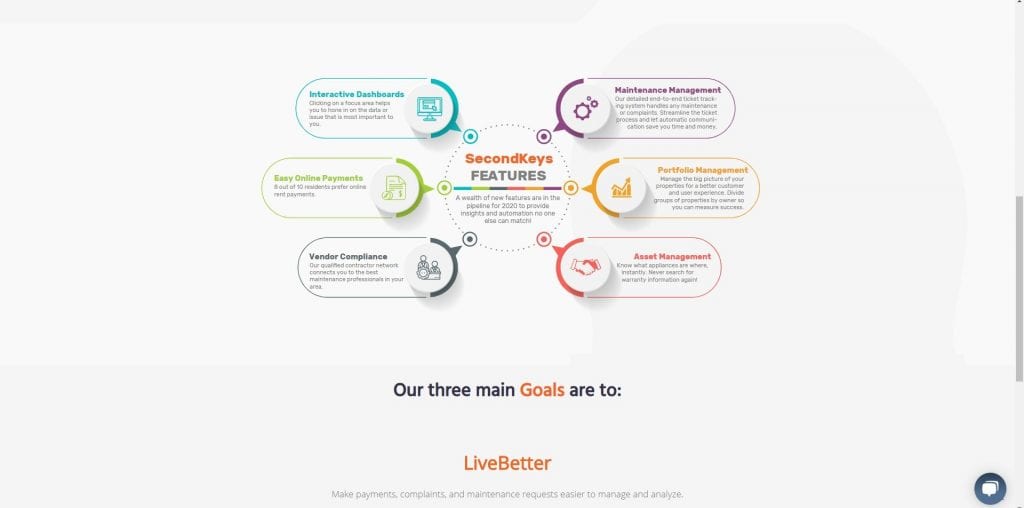 After the municipality contract is onboarded, Amber says that SecondKeys has lots of different partnerships on the horizon, including some for e-leasing and Internet of Things (IoT) devices to help with the business's predictive model. She expects that the use of IoT analytics will help SecondKeys make stronger assessments as to when repairs and replacements need to be made, as they're currently moving over to machine learning. "A lot of our newer clients, they're more luxury apartments, so all they have [are] IoT components in the apartments," Amber says. 
Having a mix of experiences, SecondKeys will be able to serve older or less technologically-updated proprieties, such as those managed by the Department of Housing and Urban Development (HUD) or senior living centers, as well as newer locations. Amber shares that, as far as she knows, no one else is currently doing what her company is for property management.
For further information about SecondKeys, including how you can demo the software for free, be sure to visit their website and social media.